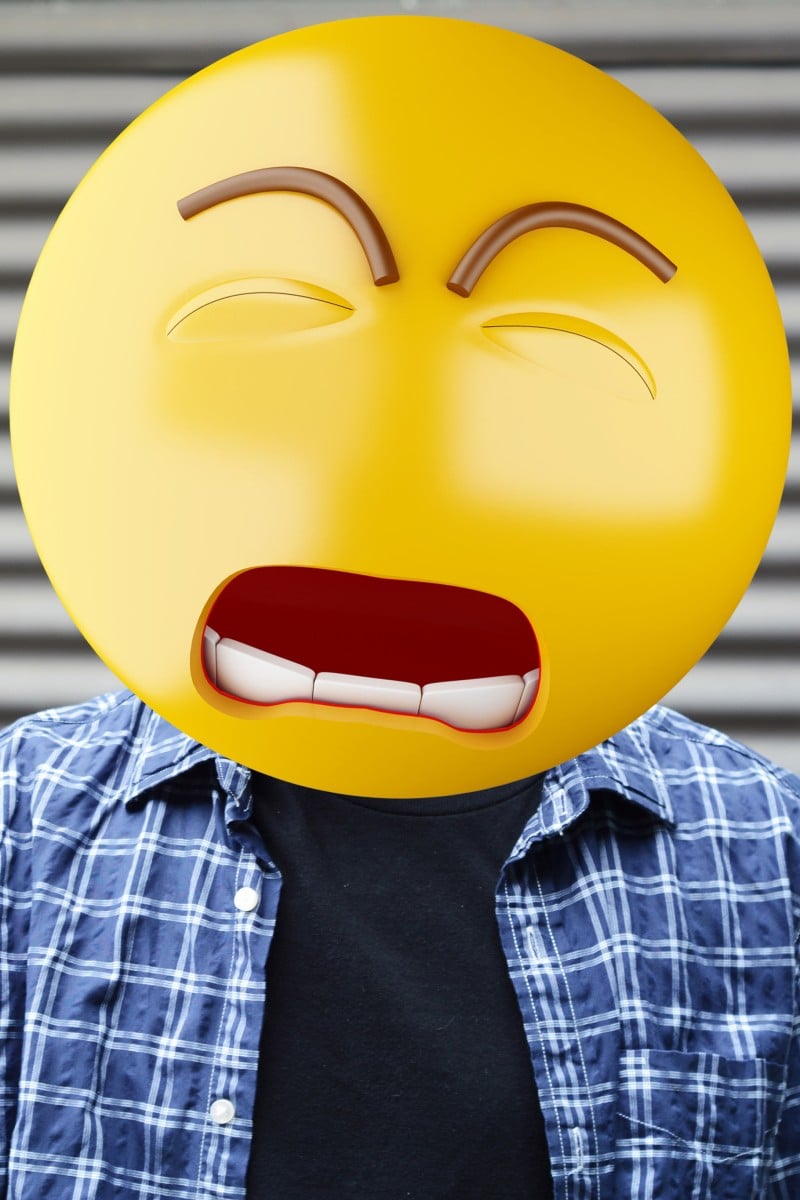 Your Voice: Emojis cause confusion for young and old; Hong Kong's wait for higher vaccination rates (short letters)
For many teens, the skull emoticon means "dying of laughter", but that can easily be misinterpreted by older generations, writes one reader

Other students discuss the city's controversial measures to fight the coronavirus pandemic, as well as how pupils can take better care of their mental health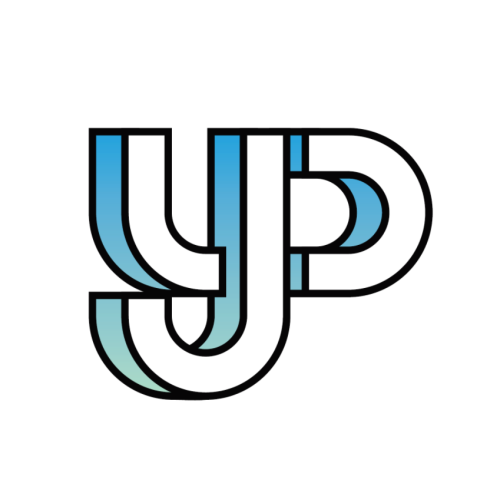 Readers share their thoughts and opinions on everything from social issues to pop culture.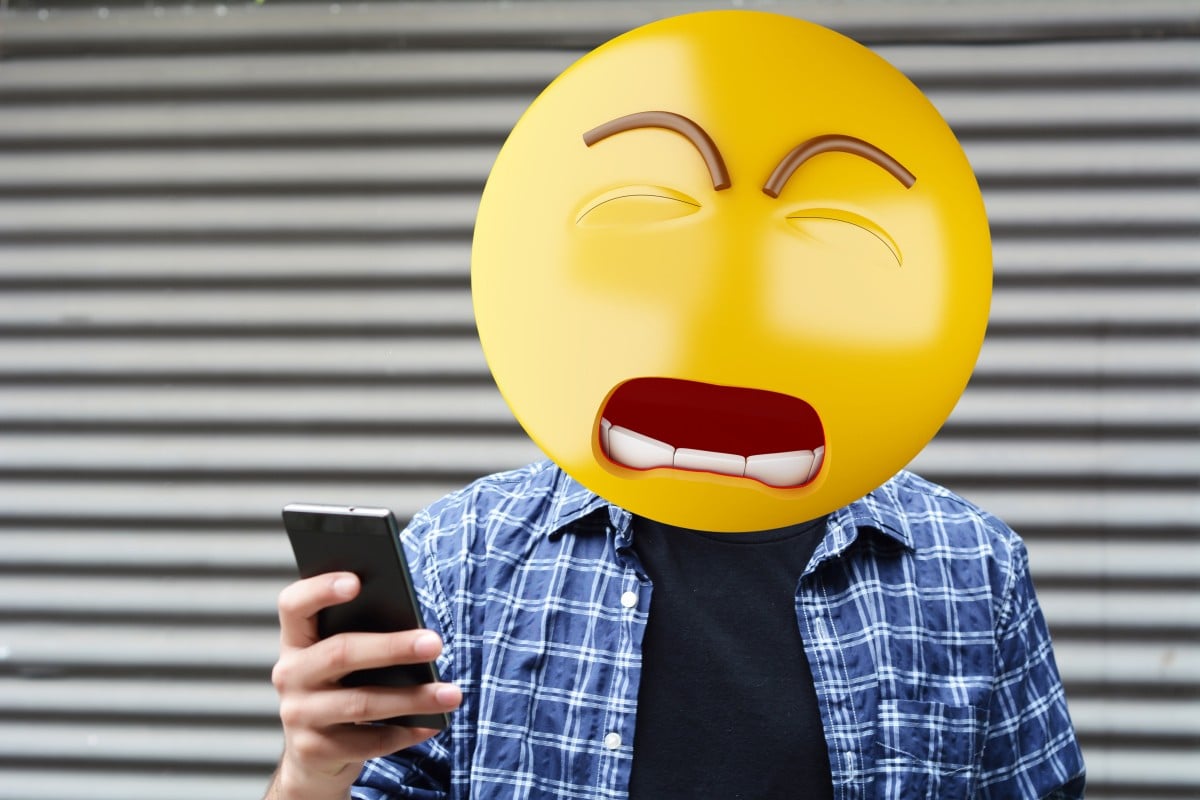 Emojis mean something different for everyone, so you have to be careful about how you use them. Photo: Shutterstock
Have something to say? Send us a letter using this Google form.
Words speak louder then emojis
Jacky Yeung, STFA Leung Kau Kui College
We often use emojis to express our feelings – such as 😱 to represent shock or 😂 to laugh out loud. But sometimes emojis can cause misunderstandings.
For example, 💀 can mean "dying of laughter" for young people, but the older generation might think it means death. 🙂 looks like a polite smile, but teens often used it to represent anger. Once, my mum took a photo of my bag and sent me a message, "Is that yours? 🙂". I thought my mum was mad, so I rushed home. But it turns out, she thought adding a 🙂 seemed to be more polite.
Even 😂 and 🤣 look similar, but recently teenagers are using 🤣 to make fun of others or to try to make someone mad.
When we express complex thoughts, it is better to use words rather than emojis.
Psychologist explains why emojis say what words can't
Wait for higher vaccination rate
Joshua Lam, Ying Wa College
The current wave of Covid-19 in Hong Kong involves Omicron, one of the most contagious variants of the coronavirus. There are also cases of Delta, a less contagious but more dangerous variant.
The approach of living with the virus should be the end goal of this pandemic, as it is not feasible to maintain a zero-Covid policy in the long run. Many countries with sufficient vaccination rates have chosen to live with the virus.
The prerequisite for leaving behind Hong Kong's zero-Covid approach is a high vaccination rate, which at the moment has not been achieved, especially for the elderly. Thus, for now, it is safer for the city to continue its anti-pandemic measures to prevent more severe cases.
The government should observe how the vaccination rates change and adjust its policies accordingly.
Hong Kong to shorten quarantine requirement, extend social distancing measures
The right to know the food we eat
Jacky Chan Wai-chung, King Ling College
The recent report about how lobster balls in Hong Kong had no lobster inside did not shock me too much – to me, it is similar to how pineapple buns have no pineapple.
At the same time, the government should set a standard for the percentage of the main ingredients in a product. Companies should not be allowed to name their food products in such a misleading way. This practice should be banned, and clear information should be required.
Lobster meatballs are displayed for sale at a market in Hong Kong. Photo: AFP
This is important for us as consumers to know what is in the food we buy. We are paying for it; we have the right to know what we are putting into our bodies.
The government should set specifications to better standardise all the food naming. This will help consumers avoid wasting money on misleading items.
Don't be shell-shocked, but lobster meatballs don't actually have any lobster
Have empathy for pet hamsters
Ashley Ho, Pope Paul VI College
The Hong Kong government believed that killing hamsters was an effective way to stop spreading the virus to humans. But I believe this is inhumane.
With Hong Kong's advanced technology, it should not be difficult to develop vaccines for hamsters or other pets. But the government seems incapable of empathy. They use the fastest way to handle this problem, but it is also the cruelest way.
Online communities in Hong Kong are finding ways to save the hamsters being abandoned by their owners. Photo: AFP
As we do not kill infected humans, it is not fair to do this to hamsters. I have seen a video of kids crying for the hamsters that their parents opted to hand over to the government. In the children's view, hamsters are their friends. Parents should try to understand how their children feel.
I am disappointed in the city's parents and the government. There must be a better way.
Good Samaritan teen creates Facebook group to save abandoned hamsters
Feeling stressed? Here's some advice
Chow Tsz-cheuk, Holy Angels Canossian School
Hong Kong students constantly find themselves under stress because of their heavy workloads and high expectations from parents. Some of them even show signs of depression.
To get all their work done on time, students will sleep less, even though a good night's sleep is critical to their physical and mental health.
Getting enough sleep is crucial for your health. Photo: Shutterstock
Young people also need to seek professional help if they are suffering. A trained psychologist can help them identify what issues worsen their symptoms and how to combat them.
Regular meditation can also help change how the brain responds to stress. It may not make symptoms of depression disappear, but it can help manage them. Teens should also talk to friends they trust about their feelings.
Hong Kong students show signs of depression due to stress over new school year
Why we need in-person classes
Cherry Wai, STFA Leung Kau Kui College
As a student who will be sitting for Hong Kong's university entrance exam later this year, the government's announcement about suspending in-person lessons put me in low spirits.
Even though Form Six students can have half-day lessons on campus, that still does not give us enough time to prepare for the examination.
Hong Kong has suspended in-person classes for students except for Form Six pupils who can attend half-day classes. Photo: May Tse
Even if we have online lessons in the afternoon, the learning atmosphere is not the same. During in-person lessons, pupils feel like they are progressing together towards better results. Online lessons lack this feeling of camaraderie.
Hopefully, the city's pandemic situation will change, so the remaining school days for my secondary school life can be spent with my classmates at school instead of with my computer screen.
Sign up for the YP Teachers Newsletter
Get updates for teachers sent directly to your inbox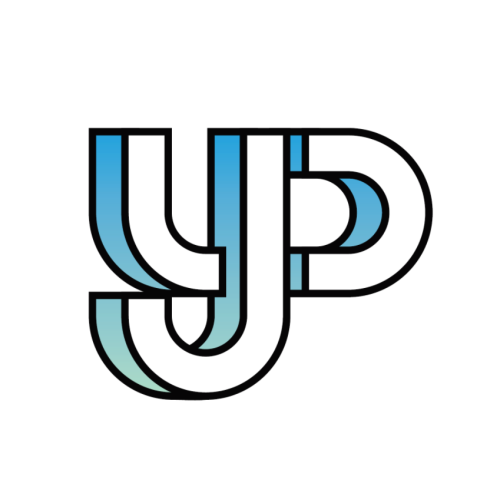 Readers share their thoughts and opinions on everything from social issues to pop culture.
Sign up for YP Weekly
Get updates sent directly to your inbox