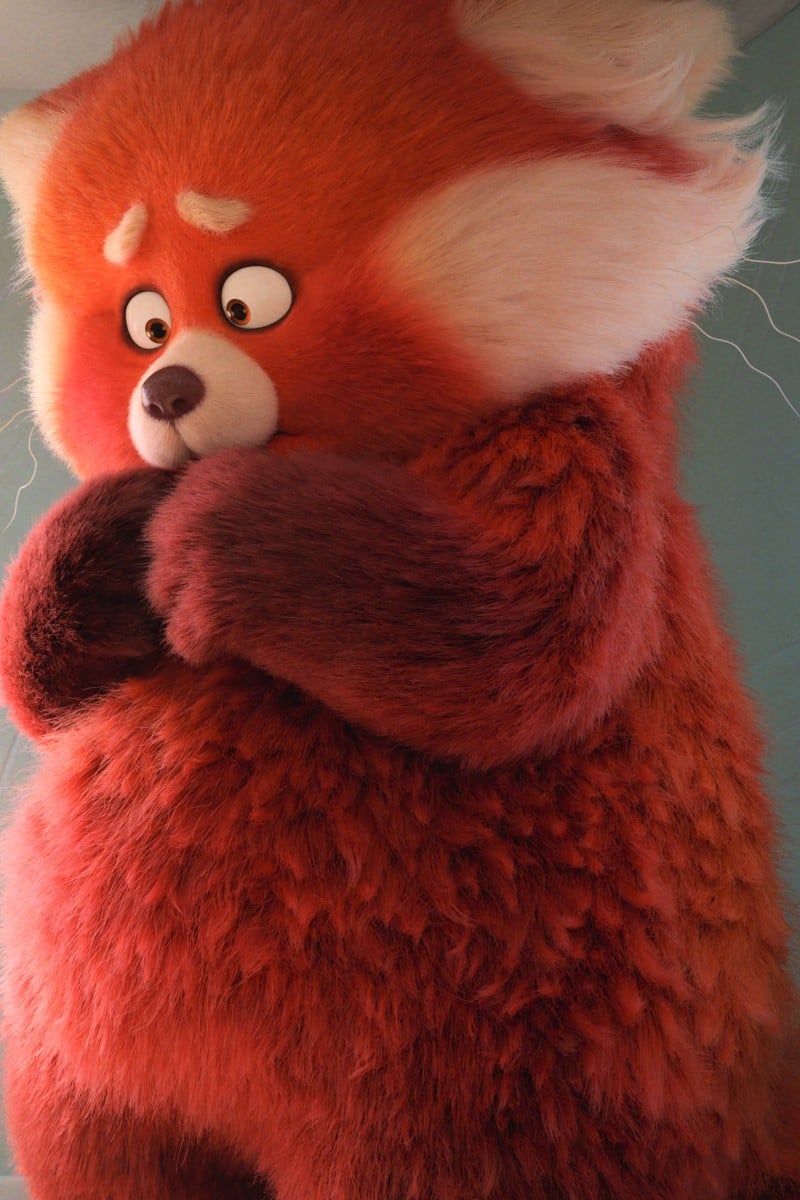 Your Voice: Pixar's Turning Red tells the truth of being a teen; urgent need to close empathy gap (long letters)
One reader shares her thoughts on Domee Shi's animated film and explains why it is especially relatable to teenagers

Another student discusses the empathy gap, a form of bias that is perpetuated by media and that creates a skewed perception of the world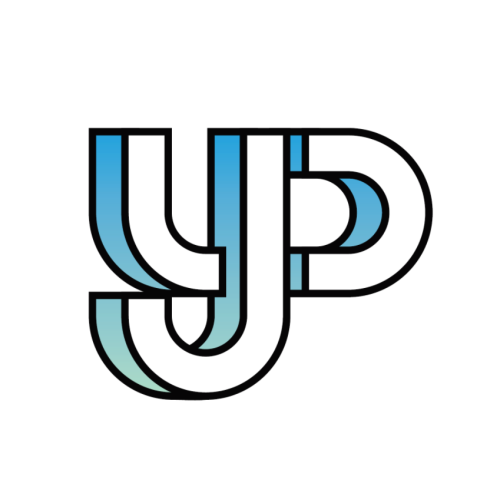 Readers share their thoughts and opinions on everything from social issues to pop culture.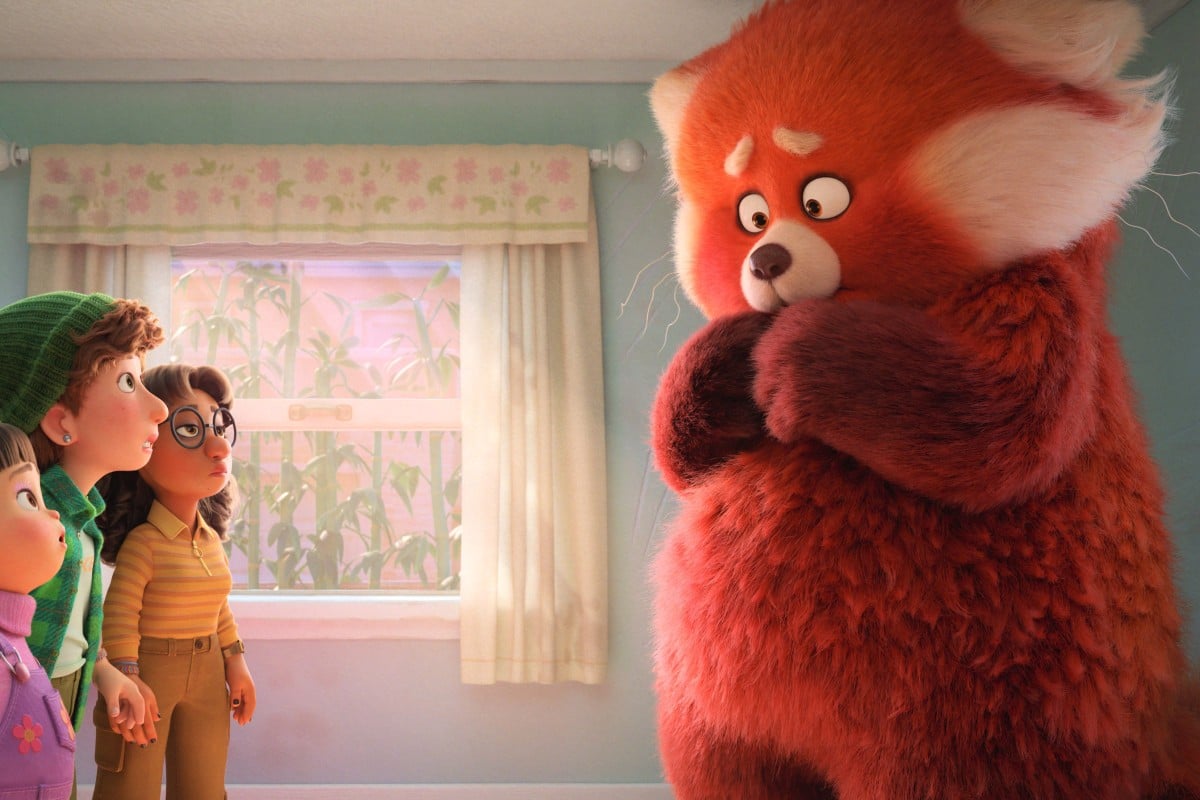 'Turning Red' shows how adolescence is more than physical change for female teens. Photo: Pixar
Have something to say? Send us a letter using this Google form.
An emotional tale about female adolescence
Rhea Saxena; King George V School
Pixar's animated comedy, Turning Red, features a diverse cast with a main character tackling teen issues that we can all relate to.
Directed by Chinese-Canadian Domee Shi, the film celebrates Chinese culture and the relationship between a young adolescent girl, Meilin (Mei) Lee, and her mother. Shi enriches the storyline with her own experiences from having grown up as an immigrant.
Apart from facing a lot of the everyday challenges of being a teen, Mei discovers that she turns into a large red panda whenever she experiences strong emotions. Fortunately, she finds her own way of taming her "inner demon".
How Turning Red deals with female puberty
The movie also addresses issues typically considered to be taboo. At the start of the film, Mei's mother mistakenly thinks her daughter is starting her period. Animated movies usually avoid topics like menstruation, but they shouldn't. After seeing Turning Red, some families may decide to openly talk about the physical changes that their children may be experiencing.
It is also about parent-child relationships. Mei's mother is extremely caring of her to the point of being overprotective at times.
When Mei's mother finds a drawing of a boy band member in Mei's notebook, she rips it apart. For Mei, this is scary because she loves her mother and does not want to do anything to change what she thinks of her.
In 'Turning Red', Ming (left) navigates her relationship with her daughter, Mei, who is learning to cope with puberty. Photo: Disney+ via AP
As sad as it is, this happens in many families. This raises the question – why do parents often push their children to their limits? Teenagers should be allowed to have crushes. They should be allowed to have fun with their friends and relax – whether it's hiking in a country park or going to a concert for their favourite artist if that is what they want.
Turning Red offers a timely message about female friendship, embracing change, and finding solutions to problems in mother-daughter relationships.
Pixar's Turning Red explores power of friendship, family and boy bands
Urgent need to close empathy gap
Isabella Wu; Abbotsleigh School (Australia)
The empathy gap refers to a reduction in care for a certain situation as compared to another. This form of bias has an impact on decision makers' choices on important issues.
Nowadays, when social media has access to almost all aspects of our daily lives, it is easy to encourage misconceptions and prejudice, which lead to separation and conflict. This can be seen in how the people living in rich countries usually know very little about issues in developing nations.
One symptom of this empathy gap is the reluctance of those living in developed countries to acknowledge the hardships of those living in countries ravaged by war and poverty. But these same people may feel more sympathy when those hardships occur in what is considered a "developed" nation.
Social media and the often one-sided portrayal of news by Western media have contributed to a lack of awareness and empathy for those in less developed countries. Photo: AFP
Information presented to an audience can determine their perception of current events, contributing to the formation of empathy gaps.
To catch people's attention, mass media is prone to discuss topics or take standpoints that they believe will attract views, which can further spread a narrow-minded outlook.
On social media platforms, research shows, algorithms present users with political content aligned with their own views. This may prevent them from learning about different experiences and perspectives, limiting their knowledge about what's happening around the world.
Wikipedia editors fight Covid-19 misinformation, bigotry and even Nazis
Today, Western media still tends to promote one-sided perceptions of developing countries, highlighting only the violence and poverty within their borders. This serves to normalise tragedy and conflict in how these nations are perceived.
For example, in 2015, attacks in Paris, France attracted much more publicity than the bombings in Beirut, Lebanon. Terrorists were responsible for both attacks, but the coverage of the events was unequal.
Social media further perpetuated this empathy gap. After the attack in Paris, many people used Facebook's Safety Check tool to tell their friends they were safe. The attack killed 130 people and another 416 were injured.
Climate activism, Asian representation and racism – these teens are driving these conversations through social media
Many Facebook users criticised the social media platform for not mobilising the same safety function during attacks in other parts of the world, especially after suicide bombings in Beirut a day earlier had killed at least 43 people. This safety feature was launched in October 2014.
Although the media has largely contributed to the formation of the empathy gap, it can also be a powerful tool to help create empathy for conflicts that people might not have been aware of.
It can achieve this by bringing a wide range of cultural perspectives and diverse experiences from across the globe. This will help people to better understand and empathise with others from different backgrounds.
Sign up for the YP Teachers Newsletter
Get updates for teachers sent directly to your inbox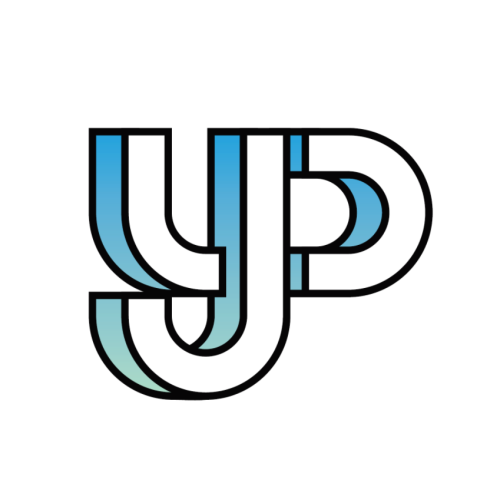 Readers share their thoughts and opinions on everything from social issues to pop culture.
Sign up for YP Weekly
Get updates sent directly to your inbox