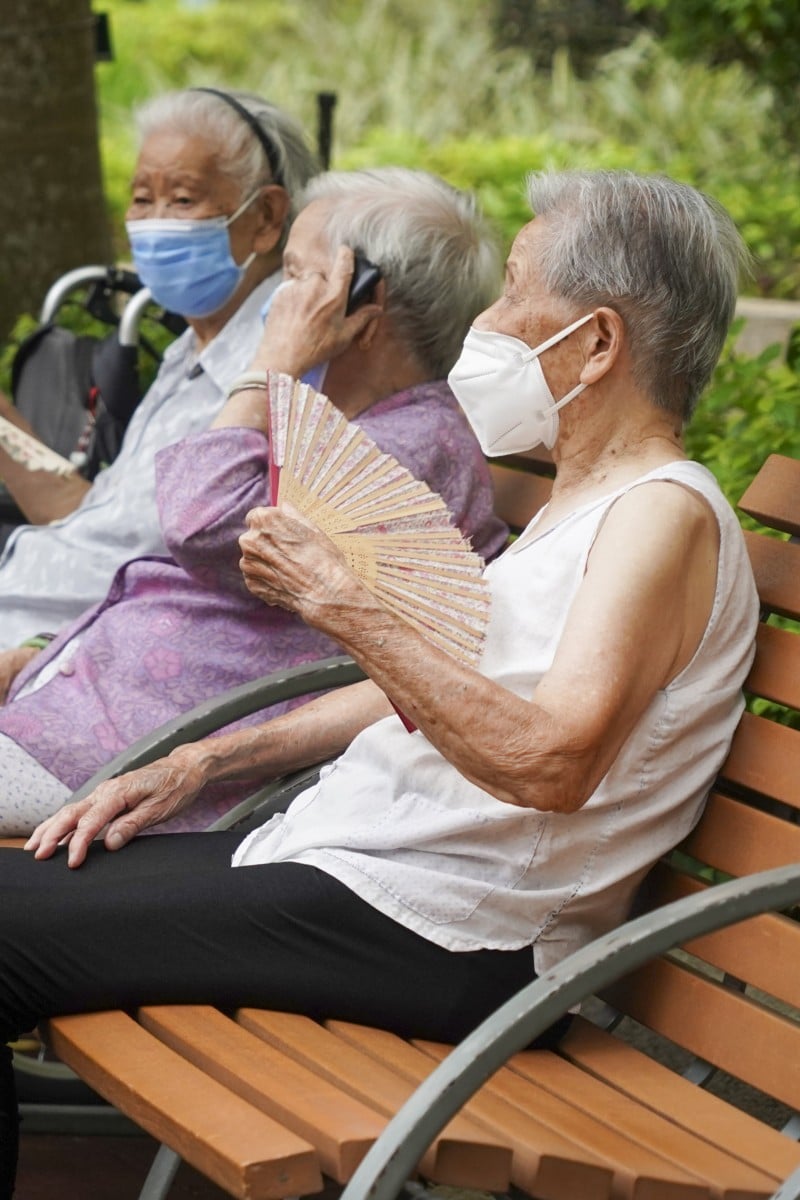 Your Voice: Plight of the elderly in Hong Kong and Singapore – and what we should do about it
One student discusses some of the issues facing seniors in these two cities and suggests how we can take better care of them

Other readers write about whether schools should monitor students' selfies and what challenges Hong Kong's refugees experience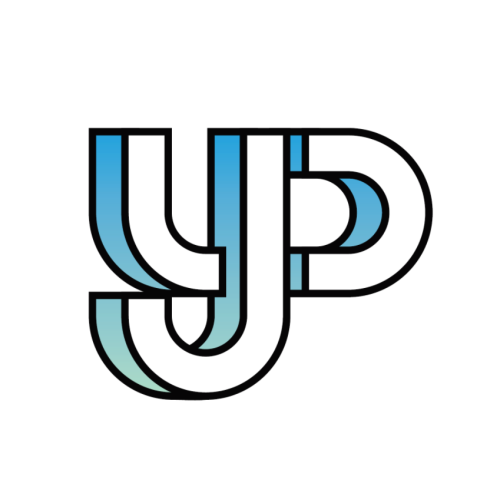 Readers share their thoughts and opinions on everything from social issues to pop culture.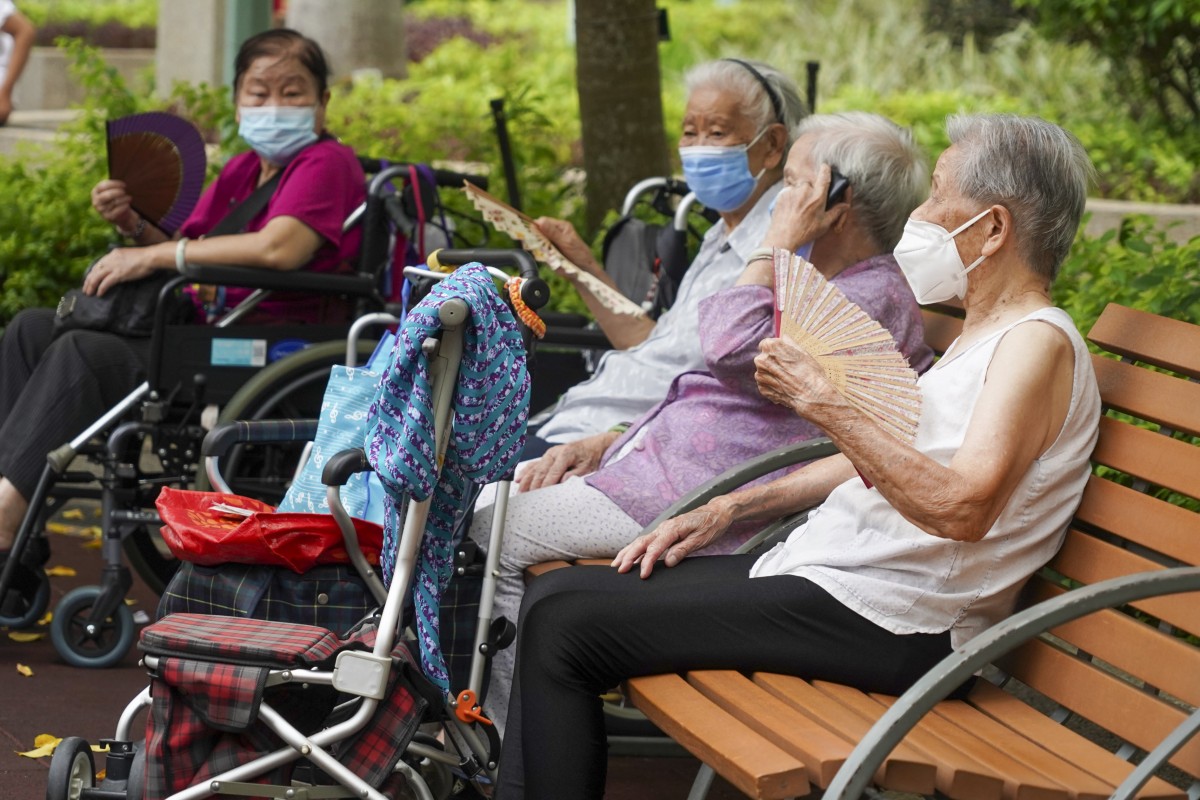 In 2021, elderly people accounted for about 20 per cent of Hong Kong's population. Photo: Felix Wong
Have something to say? Send us a letter using this Google form.
Tale of two cities and their elderly
Holly Wei, Kent School (US)
As a Singaporean, I see many similarities between the ageing population in Hong Kong and my city.
In both places, the elderly population is significant. In 2021, those who were older than 65 accounted for about 16 per cent of Singapore's total population. In 2021, the elderly accounted for about 20 per cent of Hong Kong's population.
Many of them struggle with feelings of loneliness and isolation. A study from 2016 to 2017 by Singaporean researchers at Duke-NUS Medical School showed a third of 2,000 elders surveyed considered themselves to be lonely.
Why we need to show more empathy for our elderly
Elder abuse cases are also on the rise in Singapore. According to the Family Services Centres, there were 338 cases of elder abuse in 2021, a rise from 283 in 2020 and 232 in 2019.
In Hong Kong, a 2020 survey by the University of Hong Kong showed that 10 per cent of 385 elders interviewed experienced chronic loneliness. In 2020, 469 cases of elder abuse were reported to the Social Welfare Department.
Amid the pandemic, elderly people in dense cities like Hong Kong and Singapore face unique challenges especially as some have no one to rely on for help.
You need to respect all elders, not just the ones related to you. Photo: Shutterstock
A reason for this mistreatment could be ageism, meaning they are deemed less capable and valuable due to their age. Feeling useless can affect mental health, which is linked to physical health too.
Although Asian cultures generally hold elders in high esteem, this usually is limited to respect for elders within the family. In Hong Kong and Singapore, many elderly people live alone without family support. Thus, it is important as a society to respect all elders, not just those in your own family.
In Singapore, the Maintenance of Parents Act requires dependents to provide ageing parents with financial support if they cannot provide for themselves. The city also has schemes to support seniors who are less well-off.
How to discuss depression with older loved ones
The Hong Kong government provides an Old Age Living Allowance for those aged 65 and older. As of February 2022, it has also regularised a scheme to provide vouchers for 4,000 elderly people waiting for residential homes.
Queenstown, which has one of the oldest populations in Singapore, initiatives for elderly wellness include fitness trails and a strength training programme tailored for seniors. The city also has a hotline that caters to the needs of elders – this can be especially helpful to those who feel isolated.
In Hong Kong, the NGO Christian Family Service Centre has a programme that helps elders in nursing homes to be more active and independent.
As humans, we all need connection. Not only should we spend more time with the elders in our lives, but we should make sure all of the older people in society get the care they deserve.
How to comfort someone who is sad or hurting
Allow students to relax and take selfies
Ryan Sin Long-fung, King Ling College
I am writing in response to "Selfie ban: secondary student in China punished by school for taking self-portrait during holidays" (Young Post, July 28).
The school's control of its students' activities outside the classroom is unreasonable. Students should have the freedom to use phones after school. I think the school was too sensitive in this matter and violated the student's rights.
Furthermore, if schools restrict students from using social media, the students may be more stressed without any entertainment. Students are supposed to relax and have fun after school.
There's nothing wrong with a selfie every now and then. Photo: Shutterstock
Some may argue that students may learn more efficiently if schools monitor their activities at home. I disagree because this may just put more pressure on pupils.
Nowadays, parents and schools put too much focus on students' academic achievements, but forget about the importance of their personal development.
The involved school should be more understanding and allow its students to choose when to play and study.
You'll definitely "like" this selfie museum
Learning about Hong Kong's refugees with Justice Centre
Joshua Lee, Hong Kong International School
Through the Young Advocates programme organised by the Justice Centre, an NGO that supports migrants, I learned about real-life situations most refugees in Hong Kong face.
When refugees arrive at their new homes, they face immense obstacles. Their presence in society is marginalised socially and economically. However, few Hongkongers pay attention to their plight or dig deeper to find out what life is like for asylum seekers who are settling in a new country.
Hong Kong's government gives refugees HK$50 a day for food and transport – what is that like?
I learned more about Hong Kong's laws regarding asylum seekers through this programme. I assisted a lawyer from Justice Centre as he organised notes for his clients' court appearances.
The Hong Kong government offers accommodation and financial support of roughly HK$3,000 (US$382) per adult asylum seeker, and half of the amount for children. Based on cases I came across, more than half of the people seeking help were unaware of their eligibility for financial help.
I hope to continue helping refugees feel welcome in Hong Kong. I want to connect them with mental health resources and assist those struggling with financial hardships.
Sign up for the YP Teachers Newsletter
Get updates for teachers sent directly to your inbox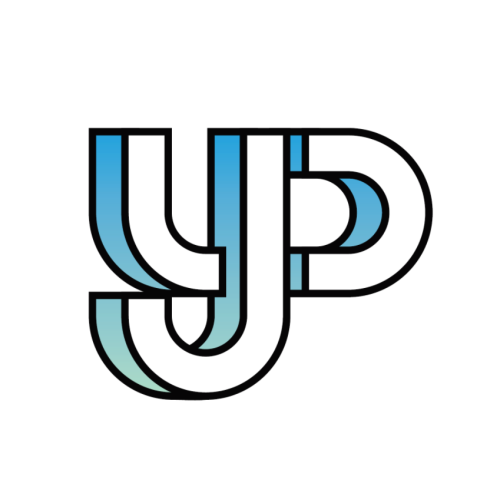 Readers share their thoughts and opinions on everything from social issues to pop culture.
Sign up for YP Weekly
Get updates sent directly to your inbox