Your Voice: US House Speaker Nancy Pelosi's visit to Taiwan – how much can one person affect geopolitics?
In this week's letters, a student delves into how the United States and China have responded to the congresswoman's trip

Other readers discuss why cyberbullying is a pressing issue and how yoga and cooking can help families grow closer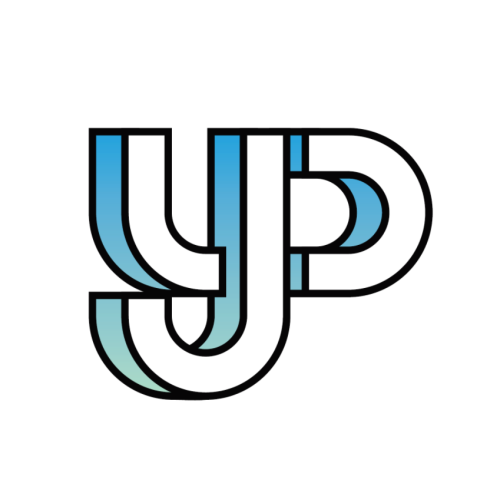 Readers share their thoughts and opinions on everything from social issues to pop culture.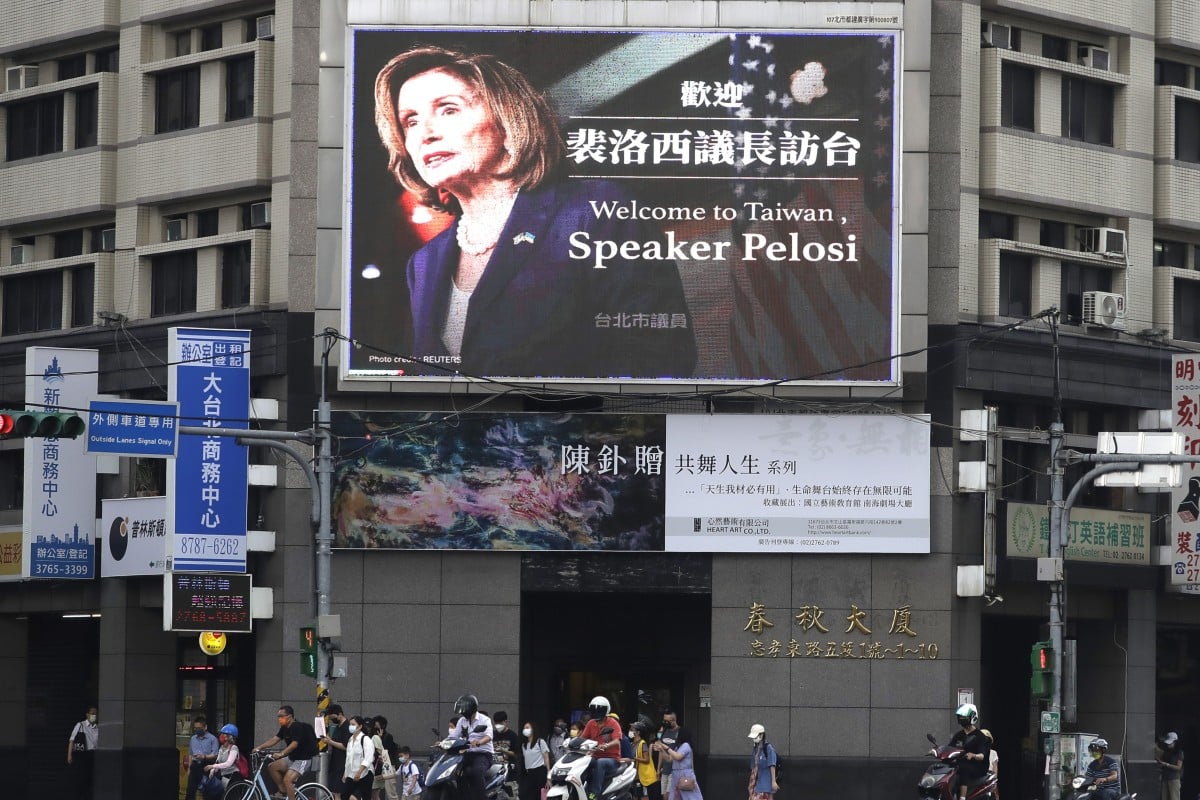 People walk past a billboard welcoming US House Speaker Nancy Pelosi to Taiwan. Photo: AP
Have something to say? Send us a letter using this Google form.
Pelosi's visit to Taiwan: How much can one person affect geopolitics?
Matthew Siu Man-sing, Diocesan Boys' School
On August 2, US House Speaker Nancy Pelosi landed in Taipei, infuriating mainland Chinese officials.
Beijing viewed this as a violation of the one-China policy. In unprecedented fashion, the mainland Chinese government launched military drills in six areas around the island, coupled with sanctions on Taiwanese goods.
It may seem that Sino-US relations have gone past a point of no return, and the world appears to be on the verge of another war. But if we look at the details of the two countries' actions, the truth tells another story.
Your Voice: Hold onto possibility of a better Philippines (long letters)
While Chinese netizens' reckless warmongering rhetoric has been concerning, it has not matched the government's actions. Not only did the Chinese army refrain from taking military actions against the House Speaker, but it also waited for Pelosi to leave before carrying out military drills. Though Beijing is undoubtedly furious, it appears that military conflict is not a line they are willing to cross.
Similarly, the US said it would send aircraft and warships to the Taiwan Strait, but the response is smaller than the last time the US Navy sent warships there in the mid-1990s.
Both countries have concentrated blame on Pelosi. The White House has stressed that her trip was a personal decision, while China has focused on sanctioning her and her family.
Although Pelosi's trip has done nothing to ease Sino-US relations, the two countries have been working to prevent tense relations from spiralling out of control. On July 27, US President Joe Biden and President Xi Jinping attended a 135-minute call. The Chinese embassy in Washington said both leaders saw the conversation as "constructive".
US House Speaker Nancy Pelosi (left) and Taiwanese President Tsai Ing-wen wave during their meeting at the Presidential Palace in Taipei City. Photo: Taiwan Presidential Palace/dpa
In the short term, mainland China is likely to continue its sanctions and military demonstrations against Taiwan. Aside from armed conflict, other actions toward the island are possible as Beijing may attempt to test the Biden administration's tolerance. Similarly, the United States is likely to continue scouting the area to test China's response.
In the longer term, this event has reminded the two countries about the sensitivity of Taiwan. Even a non-official visit sparked retaliation and anger from both sides. Going forward, the two powers will probably approach the issue with more caution.
The visit is likely to play a key role in Taiwan's November elections. It remains to be seen how these issues will affect support for Taiwanese President Tsai Ing-wen and her pro-independence Democratic Progressive Party.
Military parades and sanctions are only temporary waves in the geopolitical machine. Pelosi remains one of the most powerful figures in US politics. Her visit to Taiwan may have created a spectacle, but it has also revealed – for better or worse – that modern geopolitics cannot be changed by just one individual.
TikTok rolls out 'battle plan' to combat fake news in US election
Hong Kong needs laws on cyberbullying
Heiley Lam Yik-hei, St Paul's Secondary School
Cyberbullying is a growing issue and can have a devastating impact on young people, so Hong Kong needs legislation on cyber violence.
Both physical bullying and cyberbullying bring a lot of harm to society. But while physical bullying can be stopped temporarily by separating the victim from the assailant, cyberbullying, on the other hand, can happen anytime. Cyberbullying records are also permanently saved on the internet, leaving obvious traces for authorities to examine as proof of the abuse.
One big problem with identifying cyberbullying is that it can be hard for others to notice when it is happening. Physical harm can be spotted when bruises or wounds show, but psychological abuse only surfaces when the victim speaks up.
Abusers and bullies should be punished, and the law should protect victims. I hope authorities implement laws to curb cyberbullying culture. Bullying is a serious matter, and its consequences should never be overlooked no matter the form it takes.
Governments should do everything they can to protect children from cyberbullying. Photo: Shutterstock
Two activities for family bonding: yoga and cooking
Sarah Wong Yee-tung, Logos Academy
Yoga and cooking are meaningful activities that can help relieve tension and maintain positive family relationships.
Through yoga, hard-working parents can reduce their stress while spending time with their children. Family yoga can slow down a hectic schedule and open up a space for meaningful communication. By putting us in a state of relaxation and mindfulness, yoga releases our stress and allows us to feel more comfortable sharing our emotions.
Cooking together is another engaging activity for bonding. Parents and children can connect by chopping vegetables, grilling meat or even washing dishes. With every member regardless of age getting involved in the process, cooking can unify the family. This is especially apparent when everyone enjoys the meal – born from shared effort – together at the table.
Amid busy schedules packed with school and work, families seldom take the initiative to spend quality time with each other. But even amid the pandemic, we can lead a more joyful life at home and boost relationships with our families.
So, are you going to try yoga or cooking? Why not both?
Doing yoga as a family could help you build stronger relationships. Photo: Shutterstock
Sign up for the YP Teachers Newsletter
Get updates for teachers sent directly to your inbox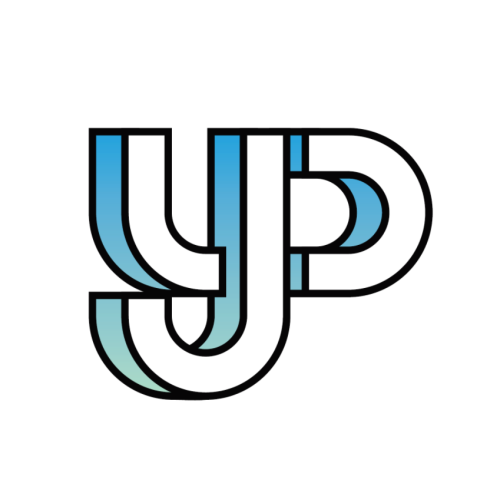 Readers share their thoughts and opinions on everything from social issues to pop culture.
Sign up for YP Weekly
Get updates sent directly to your inbox