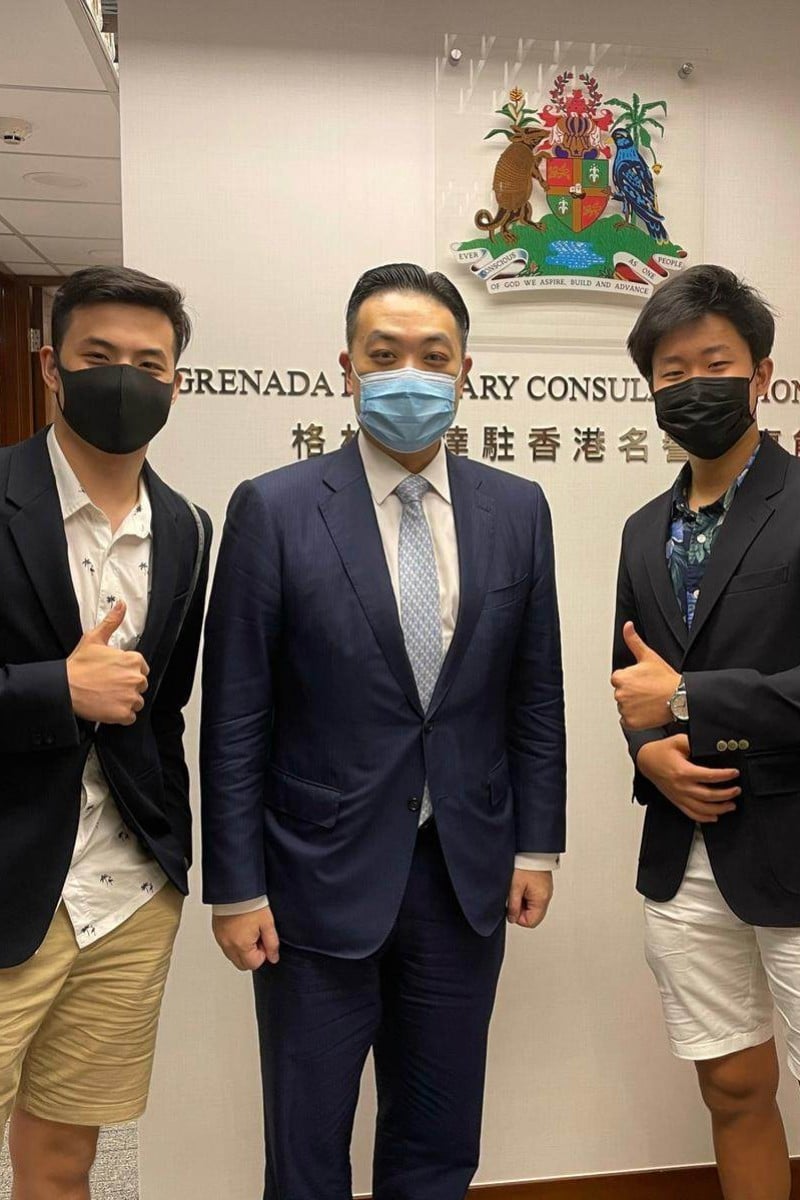 Your Voice: Visiting countries around the world without leaving Hong Kong; Britain's post-Brexit political turmoil
In this week's letters to the editor, a teen talks about Consulate Review, a project he co-founded as a way to "travel" by going to foreign consulates in the city

Another reader discusses issues facing the UK's new prime minister, Liz Truss, from calls for a referendum on Scottish independence to the controversy of the Northern Ireland protocol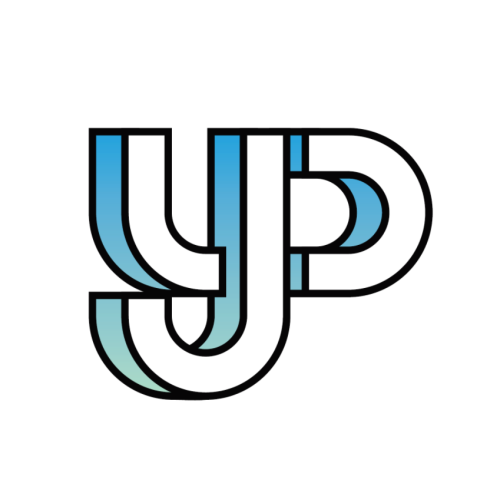 Readers share their thoughts and opinions on everything from social issues to pop culture.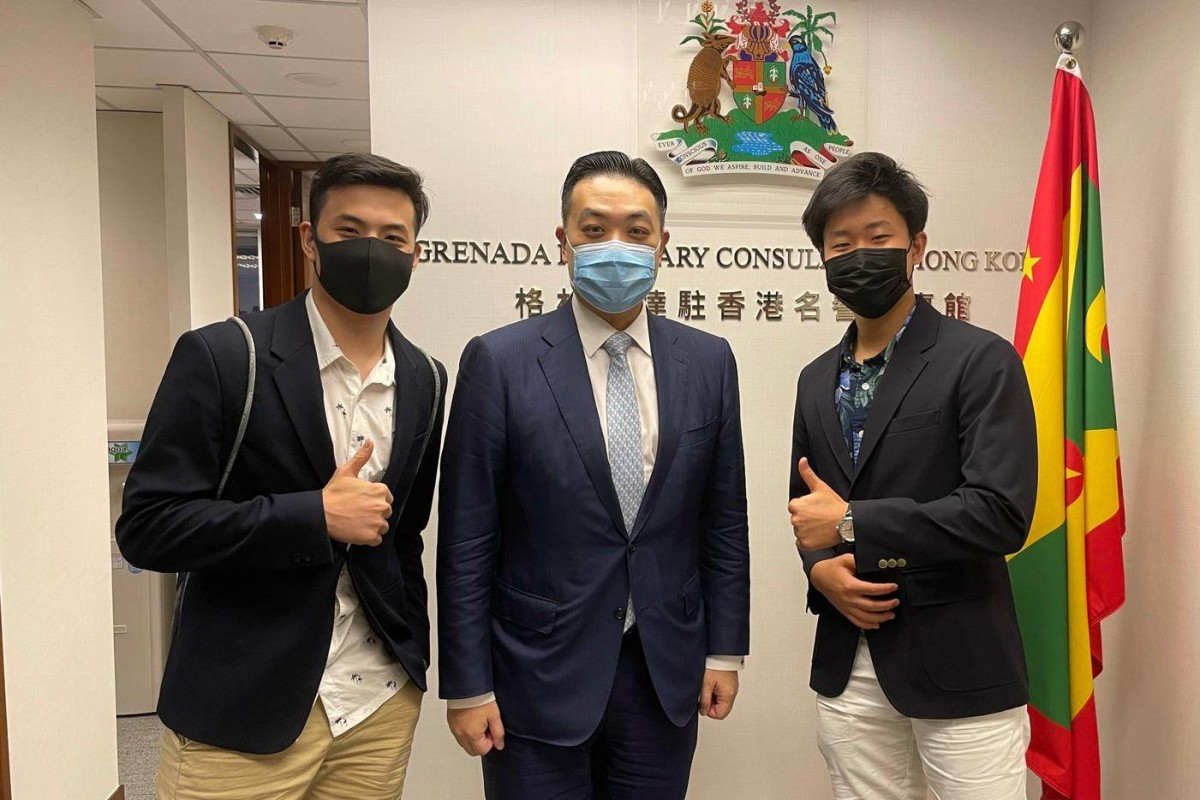 The founders of Consulate Review, Nicholas Yee (left) and David Kim (right), with Johnny Hon, the honorary consul of Grenada in Hong Kong. Photo: Handout
Have something to say? Send us a letter using this Google form.
Consulate Review: Visiting countries around the world … kind of
Nicholas Yee, Hong Kong International School
When the coronavirus pandemic began, leaving Hong Kong became implausible with borders closed, the quarantine extensive, and flights grounded to a halt.
For me and my classmate, David, our international city seemed more lonely than ever. The desire to find a creative way to "travel" during the pandemic formed the foundation of our project, Consulate Review. When all but essential travel came to a standstill, consulates remained one of the few ways to interact with foreign countries in Hong Kong.
Thus, we aimed to visit as many consulates as we could and had many eye-opening experiences along the way.
Why two Hong Kong teen climate activists say 'there is still hope'
In the summer of 2021, we began by doing research, sending cold emails and building our networks. Our first visit was a drop-in at the Iran consulate in Causeway Bay. Despite the media's generally negative portrayal of Iran, we discovered a hospitable, beautiful country that has had a large impact on Hong Kong.
The consul general at the time, Seyed Reza Hosseini, proudly told us about ethnic Persians – an Iranian ethnic group – who have made their mark on the city. For example, Sir Hormusjee Naorojee Mody, a descendant of Persians who migrated to medieval India, moved to Hong Kong around 1860 and helped found the University of Hong Kong, the Hong Kong Jockey Club and the Kowloon Cricket Club.
After posting a report of our visit on Instagram, many of our followers responded with positive feedback and surprise at what we had learned – we recognised a need for this type of content.
Since our first meeting, we have visited about 30 consulates in Hong Kong, interviewed people at numerous UN permanent missions and attended several consular events. We've spoken to prominent officials such as former Secretary for Justice Teresa Cheng and former president of Kiribati Teburoro Tito.
We encountered stories of Mother Teresa's kindness at the honorary consulate of Samoa and tales of gunfire on the streets of Afghanistan from an electrical engineer who became vice consul at the Turkish consulate.
Each interview gave us new insights on global topics from climate change's effects on the Maldives to the 2022 World Cup in Qatar. The Russian UN mission in New York expressed their concern with the bias and impact of Western media, as well as the sanctions and stories their country could not respond to. The Panamanian consulate shared its unique view of global shipping and how its registry, the largest in the world, moves the planet forward.
Refugee Connect, founded by Hong Kong teen, hosts workshops for asylum seekers
Besides representing their countries, the people we met also have life experiences to share. At the Kenyan UN mission in New York, Ambassador Martin Kimani discussed his unusual path to becoming an ambassador: he went from working at a hedge fund to writing the president's speeches, and then becoming the director of counterterrorism.
These lessons provide context for our unique world and its people.
With widespread misinformation, gaps in the education system, and the media's emphasis on divisiveness, it is becoming increasingly difficult to develop well-informed opinions.
David Kim (left) and Nicholas Yee met Consul General John Riley at the New Zealand consulate in Wan Chai. Photo: Handout
Through our work, we've learned one thing above all: go see for yourself. Question what you hear, and explore all perspectives.
Consulate Review is opening new chapters around the world with students there exploring their own communities – Seoul in South Korea, Cairo in Egypt, Bogota in Colombia and Washington in the US. If this is an opportunity you're interested in, don't hesitate to reach out to us on Instagram or at [email protected].
Our mission is to bridge current and aspiring world leaders and spotlight views often under-represented by mainstream media. Through interviews with ambassadors, consul-generals and prominent politicians, we hope to create a generation of informed changemakers.
A land mass of chaos and uncertainty: Britain struggles to stay afloat
Tan Bo Yan, 16 (Singapore)
In July, more than 50 members of the British Parliament resigned within 48 hours in revolt against the prime minister at the time, Boris Johnson, who was embroiled in a string of scandals and resigned on July 7. With the United Kingdom already facing a handful of political issues and economic challenges, action is needed to keep the country afloat.
The impact of the UK leaving the European Union is still not fully realised. One potential issue it has contributed to is the question of Scottish independence. When the EU-UK Trade and Cooperation Agreement was signed on December 30, 2020, the Scottish parliament published a rejection of what it called "the UK Government's damaging Brexit trade deal".
The pro-independence Scottish National Party has the most seats in the parliament and has been pushing for a referendum to have voters decide if Scotland should stay in the UK or become an independent country. This could cost Britain eight per cent of its population, a third of its land mass, not to mention Scotland's abundant natural resources.
Brexit is causing tension in the United Kingdom. Illustration: Shutterstock
In the east, the EU-UK trade deal has also caused tension with the Northern Ireland Protocol. These special trading arrangements were meant to protect the peace in Northern Ireland.
But some in Northern Ireland see the Brexit trade deal as undermining its place in the UK. So in June, Britain proposed a rewrite of the international law, but this caused tension with the EU, which in response, sued Britain for its plan to override what they had originally agreed to. With members of the British parliament split over the amendment, this has added to the uncertainty of Great Britain's future.
A poll by LucidTalk published in June showed that as little as five per cent of Northern Ireland voters trust the conservative party that is in power in Britain to represent their post-Brexit interests. The issue has also deepened the divides in the British territory, which only made peace about two decades ago. This may result in disturbing the peace and political balance in Northern Ireland.
The issues in Scotland and Northern Ireland are just at the tip of the iceberg as Britain also faces a cost-of-living crisis that has led to workers across sectors striking with the demand for higher pay. As the new UK Prime Minister Liz Truss takes up the reins, she will have to tackle pressing issues that threaten the country with severe turbulence.
Sign up for the YP Teachers Newsletter
Get updates for teachers sent directly to your inbox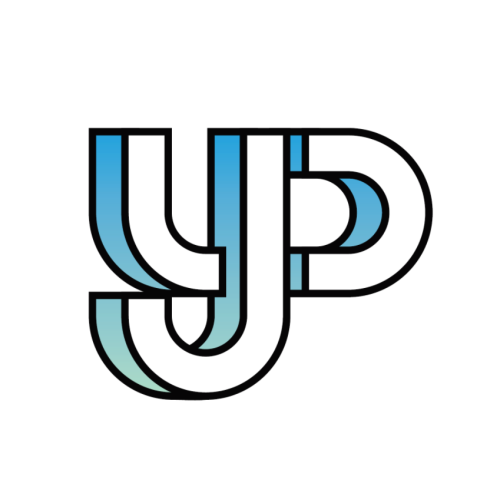 Readers share their thoughts and opinions on everything from social issues to pop culture.
Sign up for YP Weekly
Get updates sent directly to your inbox