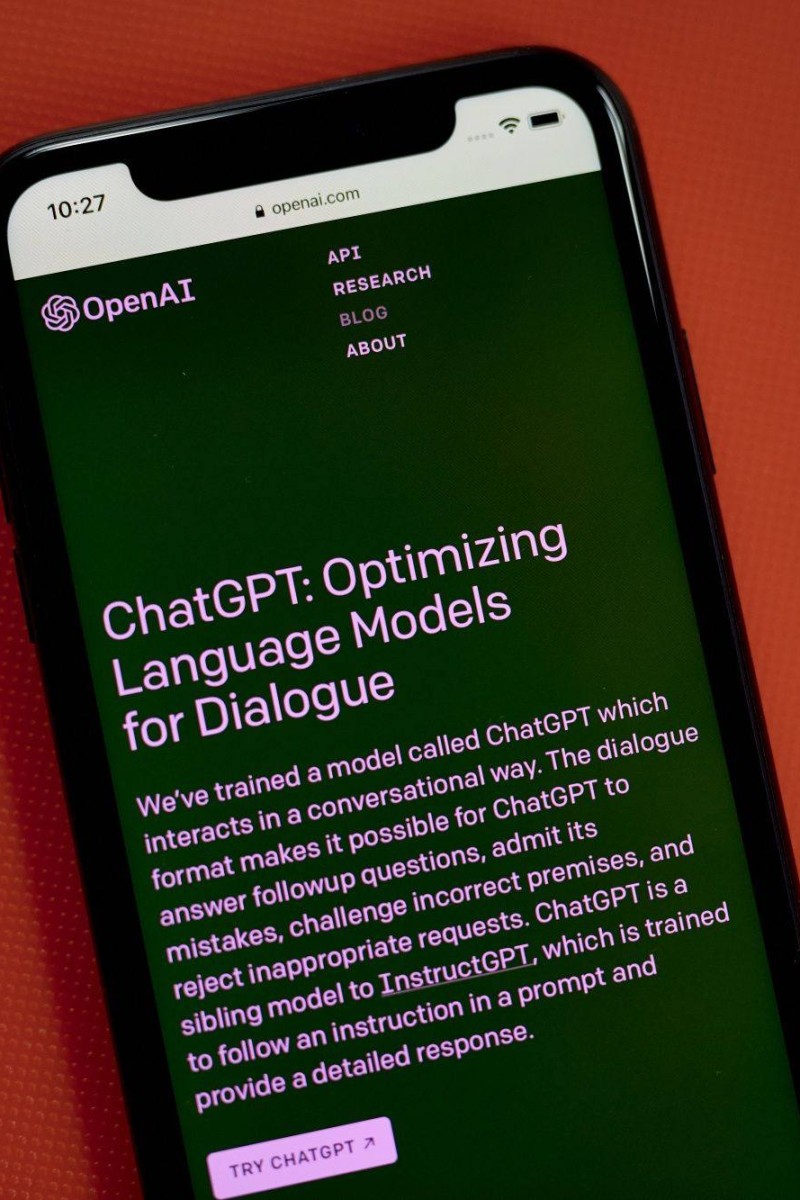 Your Voice: ChatGPT can revolutionise everything, even schools; benefits of reopening Hong Kong-mainland China border
One student shares her thoughts on the AI-powered chatbot that has taken the internet by storm

Other readers discuss how the lifting of border restrictions has benefited Hong Kong and why it is important to follow your dreams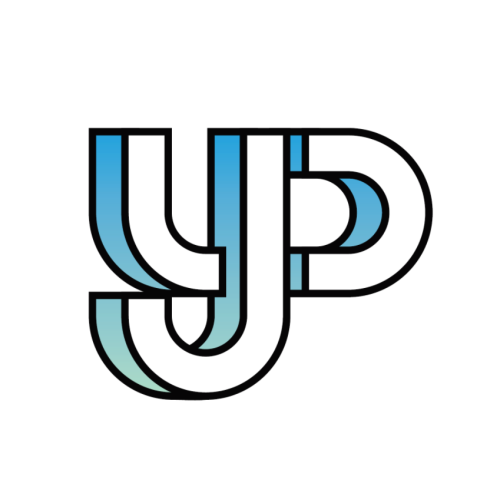 Readers share their thoughts and opinions on everything from social issues to pop culture.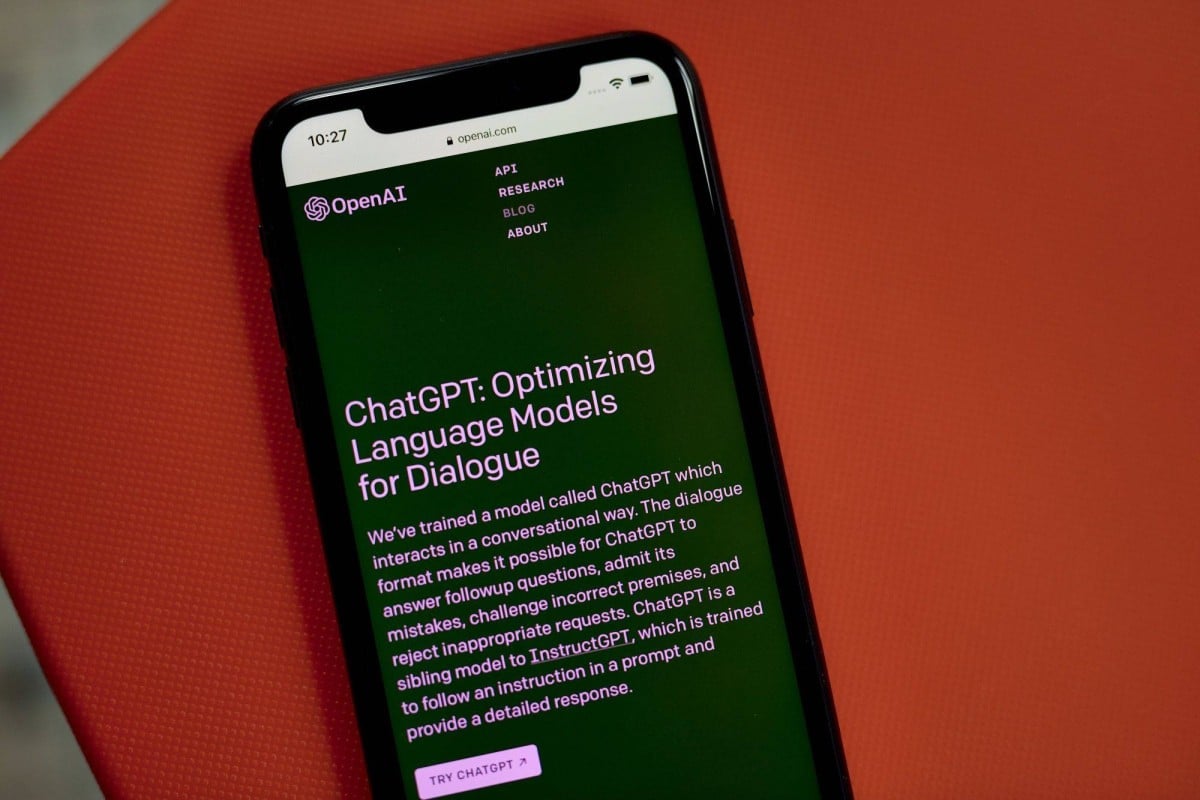 OpenAI's website ChatGPT was launched as a prototype last November. Photo: Bloomberg
Have something to say? Send us a letter using this Google form.
ChatGPT forces us to reconsider what sets us apart from technology
Emily Cen Weirou, Independent Schools Foundation (Secondary)
The latest development taking the tech world by storm is ChatGPT, a chatbot powered by artificial intelligence (AI). AI has been all the rage for years; the development of driverless cars, Sofia the humanoid robot and Apple's personal assistant Siri are all examples of AI's broad range of applications. What sets ChatGPT apart is its exceptional functions.
ChatGPT was developed by OpenAI, an AI research and development company. Released last November, it is already a huge phenomenon. According to the company's CEO, the platform already had 1 million users just five days after it was released.
ChatGPT can craft complex texts, provide humanlike responses, acknowledge mistakes, refute incorrect assumptions and reject inappropriate questions. In fact, the platform can write a complete essay, fix errors in code, explain formulas and fulfil other complicated requests.
Face off: Does artificial intelligence do more good than harm?
Some people have mixed feelings about this new advancement and what it entails for humanity's future. One concern is its role in helping students to cheat, as well as taking over jobs from teachers and authors. In fact, some schools are already modifying their lesson structures and taking preventive measures to keep students from cheating using ChatGPT.
However, others say that instead of banning this system from schools, it should be incorporated into the educational system. Kate Darling, an MIT Media Lab research scientist, told BBC's Science Focus: "If teachers and students use AI tools like ChatGPT in service of specific teaching goals, and also learn about some of their ethical issues and limitations, that would be far better than banning them."
This technology also gives students access to a teacher at all times. Students, teachers and researchers all benefit. ChatGPT can provide a well-written essay in seconds rather than hours of study, comprehension and writing.
This platform forces us to reconsider the role of education and what sets humanity apart from technology.
ChatGPT has caused a stir in educational institutions around the world. Photo: AFP
Lifting of border restrictions is blessing for Hongkongers
Anna Lee, Pope Paul VI College
Hongkongers can finally cross the border without having to undergo quarantine.
Relaxing the restrictions on the border will help boost the city's economic development. Within the first two days, around 23,500 people crossed from mainland China to visit Hong Kong. With the increasing number of travellers, consumption is stimulated since visitors will spend money on basic necessities as well as other shopping excursions.
With the relaxing of restrictions, cross-border students can also continue their studies in Hong Kong. According to data from the government, about 18,000 Hong Kong students living in the mainland will be able to return to school in the city after the Lunar New Year holiday.
Cross-border parents' group fears chaotic return to in-person classes in Hong Kong
Before the pandemic, they likely chose to study in Hong Kong because the city's education system was more suitable for them. However, they only have experienced online education over these past three years and cannot fully immerse themselves in learning. Relaxation of the restrictions allows students to resume their studies in Hong Kong.
Last but not least, Hong Kong residents can go to the mainland to visit their families without having to spend a large amount of money. Before the relaxed rules, residents needed to isolate in a hotel to make sure they were Covid-free. It was a pity that low-income groups could not afford to go to their hometowns to see their parents.
To sum up, lifting border restrictions has benefits for the development of Hong Kong and its residents.
Anna Lee writes that relaxing travel restrictions between Hong Kong and mainland China has many benefits for the city. Photo: Dickson Lee
Inspired to pursue my life goal
Jasmine Cham, Pope Paul VI College
I am writing to express my opinion on the story, "How a Hong Kong teen artist went from making YouTube videos to directing a short film" (Young Post, December 25).
Ruby Yip showed an interest in filmmaking in primary school when she made a vlog as her first video. When she entered secondary school, she kept uploading videos on YouTube. She even sent her CV to different production assistants.
She not only found her interest at such a young age, but she also took action to chase her dreams. It is not easy to do this, especially when she was still a little girl.
Based on Ruby's story, I think I should figure out my life goals. Even if it's a small goal, I should live with purpose and not be lazy. After finding my life goal, I should be brave in stepping out of my comfort zone and achieving my dreams, just like Ruby did.
Ruby Yip uses videos and drawings to express her feelings and comment on social issues. Photo: Edmond So
Sign up for the YP Teachers Newsletter
Get updates for teachers sent directly to your inbox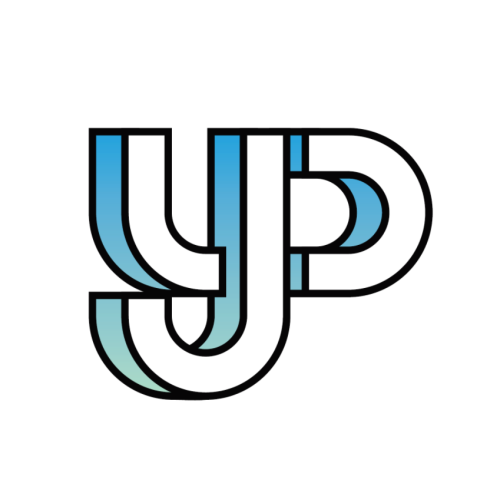 Readers share their thoughts and opinions on everything from social issues to pop culture.
Sign up for YP Weekly
Get updates sent directly to your inbox