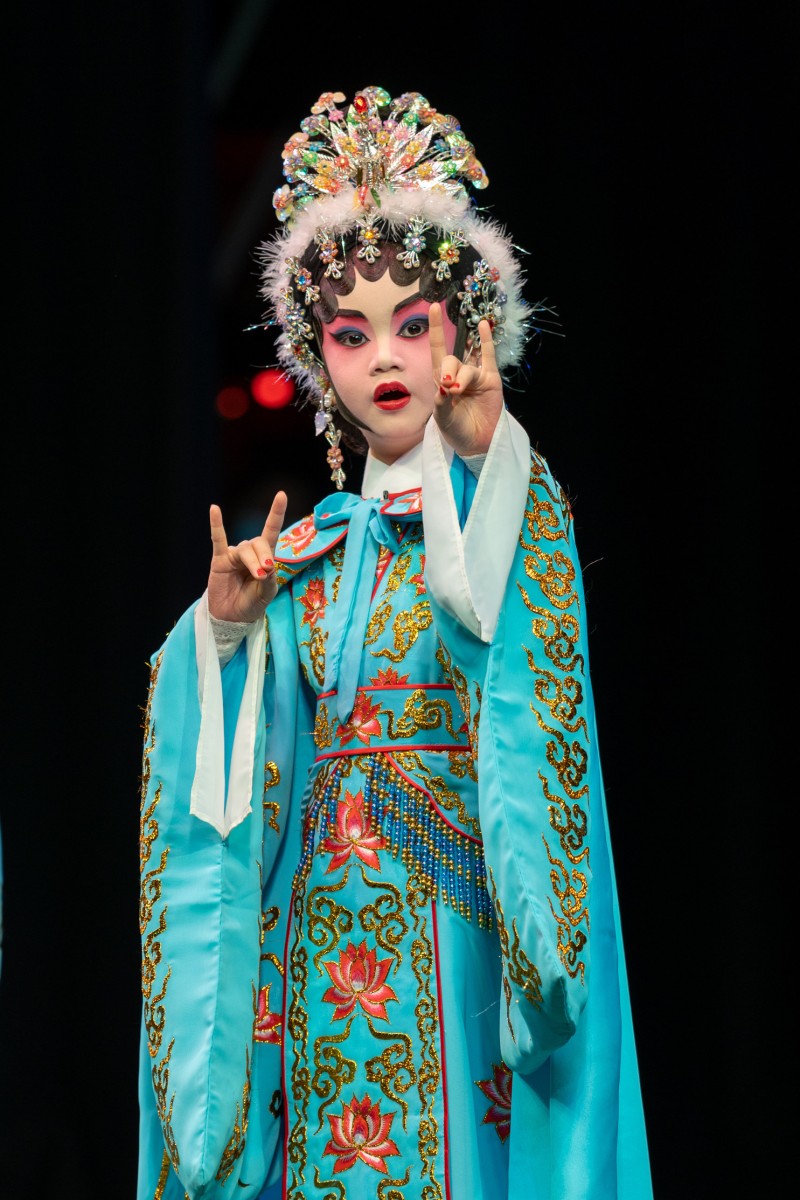 Your Voice: Why Hong Kong youth should watch Cantonese opera; how Korean culture spread to the world (long letters)
This art form recognised by Unesco has the potential to resonate with the younger generation, writes one student

Another reader discusses hallyu, a term to describe how K-pop and K-dramas have become popular around the globe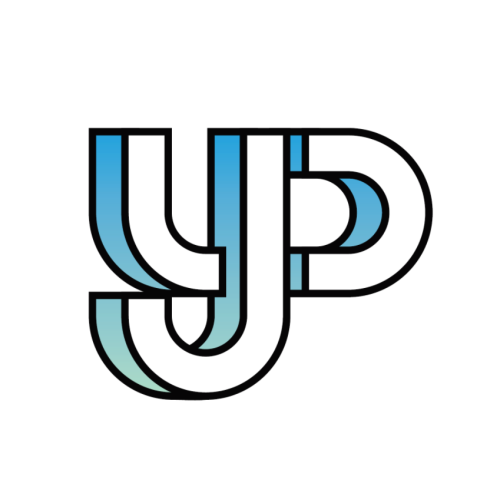 Readers share their thoughts and opinions on everything from social issues to pop culture.
Seven-year-old Cheung Yiu-tung (left) and six-year-old Lee Lok-yiu are Cantonese opera performers. Photo: Horace Ho
Have something to say? Send us a letter using this Google form.
Why the younger generation of Hong Kong should watch Cantonese opera
Yuhan Huang, German Swiss International School
The swirl of sumptuous robes on two conniving officials, the subtle break in the voice of a pining maidan singing an aria, and the bob of a general's pheasant feathers when he trembles with trepidation before a fateful decision – everything you see on stage in Cantonese opera is imbued with beauty and meaning. It's no wonder that Cantonese opera is listed by Unesco as an Intangible Cultural Heritage of Humanity.
However, Cantonese opera has been largely forgotten by the younger generation of Hong Kong. When I watched my first performance, I stuck out like a sore thumb as the only teenager in the mostly elderly audience at Sunbeam Theatre in North Point, one of the last Cantonese opera theatres in the city. The fact that I am an international school student who does not understand Cantonese made me an even more unlikely audience member.
A 2018 report by the Hong Kong Arts Development Council showed that 66 per cent of respondents who did not take part in any activities related to Cantonese opera, agreed that the art form was only for elderly people.
Why this Hong Kong performer wants you to get a taste of Cantonese opera
So why does it seem like only our grandparents watch Cantonese opera? It all started with the introduction of film and television. Audiences for Cantonese opera shrank when people turned to these new entertainment forms. Classically trained opera performers like Jackie Chan turned to the more lucrative film industry, using their skills in acrobatics and martial arts. The Cantonese opera scene suffered another blow when the iconic Lee Theatre was torn down in 1991 and turned into a shopping centre.
Cantonese opera performer Yuen Siu-fai told the South China Morning Post in 2017 that Hong Kong is "a city which destroys its own history". Opera is stereotyped as outdated, so there are fewer successors and viewers of the art. Lamentably, this is also the case for traditional theatre elsewhere, like noh in Japan and kathakali in India.
One reason Cantonese opera is seen as outdated is its promotion of traditional ideals associated with a paternalistic society, like filial piety and obedience to one's husband. In addition, the high-pitched falsetto singing and special enunciation of words may seem foreign to audiences accustomed to naturalistic theatre styles.
However, to avoid watching Cantonese opera for this reason would be a double standard. Performances of traditional Western art like Shakespearean theatre still enjoy a large viewership, yet they also have arguably problematic themes and the language used no longer seems natural to modern English speakers.
Cantonese opera has centuries of history and heritage. Photo: Jonathan Wong
Cantonese opera has the potential to resonate with the younger generation. Tales of women war heroines such as Mu Guiying have a feminist ring. Cantonese opera legend Yam Kim-fai, a woman who played the male romantic lead in many stage and film performances, is now an icon of the LGTBQ+ community.
Cantonese opera is performed for overseas Hong Kong communities as a way for them to connect to their roots. Finally, many people fear that Cantonese is in danger as its speakers decrease in number, so it is more important than ever to preserve Hong Kong's cultural heritage.
Before the performance at Sunbeam Theatre, I talked with some of the performers. Lee Kin-chung, the father of one of the child stars of the show, six-year-old Lok-yiu, told me that his daughter started learning Cantonese opera after she saw a performance in a mall. That night, as I watched the talent she displayed on stage with just two years of training, I felt hope that young people would appreciate this art. I am optimistic about its future.
Everyday slang in Hong Kong, inspired by Cantonese opera
Korea shows how culture can take off
Annabel Leung, German Swiss International School
You cannot deny it – you've seen the billboards covered with the faces of the most popular Korean actors and K-pop stars. K-culture has spread from regional success in Asia to a global phenomenon.
"Hallyu" is a Chinese phrase that roughly translates to "K-wave". It refers to the rise in popularity of Korean culture. Hallyu was originally driven by the spread of K-dramas and K-pop, but it is now popular worldwide, and South Korea is considered a global exporter of culture.
The South Korean government contributed a lot to the success of its entertainment industries. One factor was the government's decision to lift restrictions on foreign travel for South Korean citizens in 1988. This allowed them to start spreading their culture, arts and ideas.
Your Voice: After K-pop wave should be Hong Kong Cantopop (long letters)
After the Asian financial crisis of the 1990s, the government wanted to establish the country's soft power. This resulted in South Korea encouraging the spread of its own culture and arts.
In the 2000s, K-dramas started becoming popular throughout Asia, and there was a rapid growth in demand for K-culture.
According to consultancy firm Martin Roll, in 2004, Hallyu contributed 0.2 per cent of the country's gross domestic product (US$1.87 billion). In 2014, the government allocated 1 per cent of its annual budget to the cultural industries. Based on a paper published in 2021 by the Asean Korea Centre, total global exports driven by Hallyu were US$10 billion in 2018 and exceeded that the next year.
However, there are other factors to this success. The way K-pop is marketed is also part of the reason it has become so popular.
BTS is arguably one of the biggest K-pop acts in history. Photo: Instagram / @bts.bighitofficial
K-pop's marketing strategies nowadays are mostly based on social media. K-pop groups keep a constant presence on social media platforms, especially before and after they release new content.
They will post a stream of promotional content before releasing a song, and then continue to heavily promote their music through award shows and videos. Most groups release concept photos, music video teasers and more before a video is released. This builds anticipation for the music, causing more people to watch the release. After that, they will use platforms such as YouTube, TikTok and Instagram to post dance challenges and singalongs.
Groups will also appear on Korean variety shows. These popular shows give idols a chance to show their personalities and have fun.
A timeline of the unstoppable rise of K-pop group BTS
K-pop groups tend to make the most out of every new release. They will release dance practice moves, live performance videos, and even remixes and acoustic versions. This is a great way to maximise content without needing to create more.
For their next release, K-pop groups will often keep their audience excited and fans on their toes by changing the themes. Mini-albums are also very common in K-pop, as they are a cheaper and easier way to put out content compared to full-length albums.
After becoming popular in Asia, K-pop groups began to implement tactics to further grow their international audience. They started by adding more English words to their songs, making them catchier for Westerners and easier for them to sing. Groups often release tracks in English, Japanese and Chinese. This helps them to reach a wider demographic of listeners around the world.
With government support and clever promotion, Korean culture has grown into a worldwide phenomenon, with a fan base across the globe.
Sign up for the YP Teachers Newsletter
Get updates for teachers sent directly to your inbox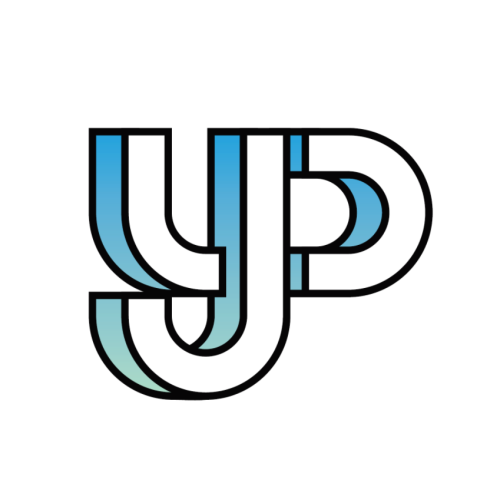 Readers share their thoughts and opinions on everything from social issues to pop culture.
Sign up for YP Weekly
Get updates sent directly to your inbox