The time has come to move on from Occupy Central
By Max Low, Li Po Chun United World College
By Max Low, Li Po Chun United World College
|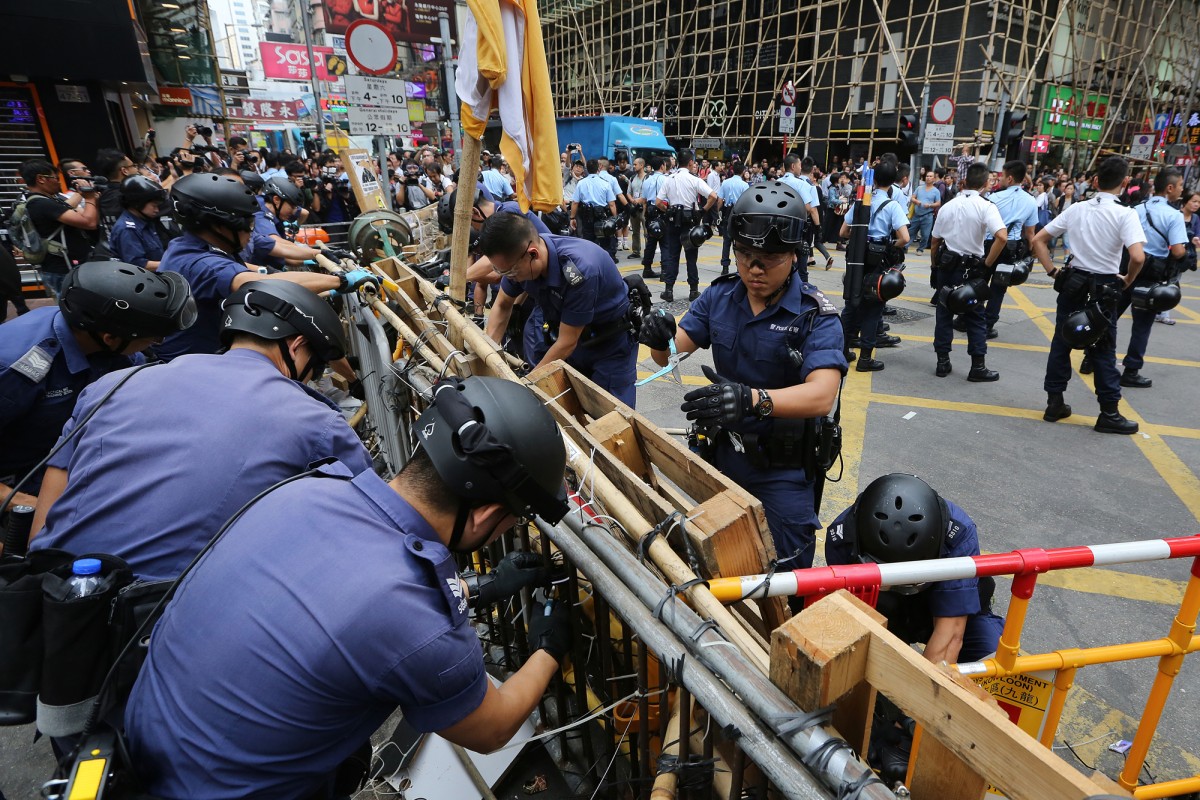 Police officers remove a barricade in Mong Kok
It may be controversial, but after seeing the police clearing out the Mong Kok and Admiralty protest sites, I realised that it's about time Occupy Central ended.
This sit-in protest movement has been going on for two whole months. The spark that lit it all off was that night, in late September, when the police used pepper spray, then tear gas, on innocent, peaceful protesters.
However, since then, Occupy Central has turned into a stalemate between protesters and the central government. The results so far have not been good. Beijing has made no concessions at all.
Public support for the protesters is waning, and I am with the ordinary people. The protesters' actions no longer match their ideals. The passion that drove them to the streets is gradually seeping away. Now they're just sitting in their tents, waiting for something to happen. But time won't change anything.
It's time to move on, and use this movement as inspiration. It can help set a precedent for the future; smaller movements that will really bring change, however small, to our society.
Sign up for the YP Teachers Newsletter
Get updates for teachers sent directly to your inbox
Sign up for YP Weekly
Get updates sent directly to your inbox