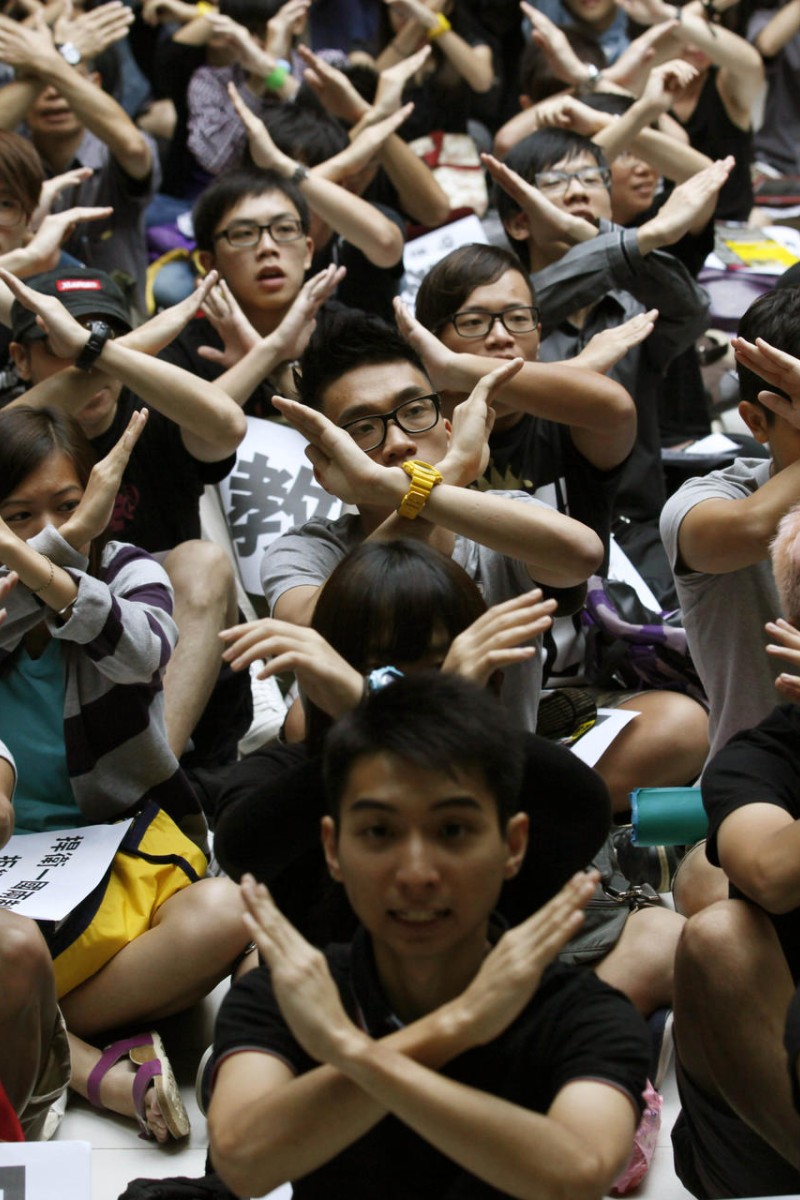 Liberal studies: neither the problem nor the solution
By Bianca Chan, Maryknoll Convent School
By Bianca Chan, Maryknoll Convent School
|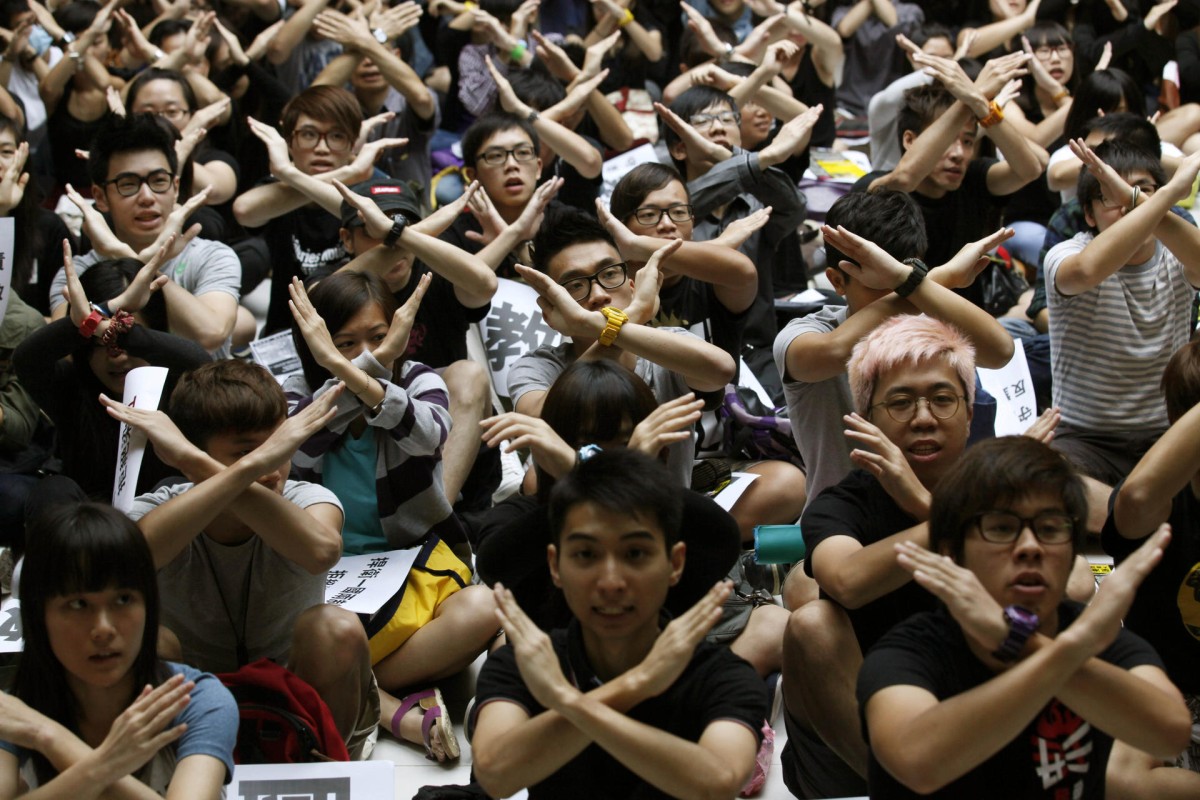 Students protested against the introduction of the national education curriculum in 2012.
Let's get one thing straight - liberal studies was never the answer to teenage political apathy.
There's speculation that the subject had been encouraging students to take part in civil disobedience and protests. But liberal studies was not the chief reason for their increased awareness of current affairs.
The Education Bureau's recent proposal is a feeble attempt to discourage student-organised movements. It suggests trimming modules on adolescence socio-political participation, and highlighting personal values of "altruism and sense of responsibility". It may well be just another demonstration of our government's lack of political sensitivity.
But fixed writing structures and forced exam techniques had long strangled any "liberal" element out of the curriculum. Instead, it has become just another time-constrained, practice-makes-perfect paper.
Critical thinking cannot be developed from reading insubstantial materials and attempting to produce a half-baked essay within an hour "according to the materials given".
Instead of developing a unique opinion, we are taught to "analyse" multiple perspectives. For every "I agree", there has to be a "only to a certain extent".
We fear taking a strong stance on controversial issues and potentially appearing politically incorrect. We fear justifying raw ideas and opt for boring examples instead. We fear experimenting with a different style, or proposing a new solution, when the question only asks us to "identify three major factors".
Simply put, liberal studies was no catalyst for the "political awakening" of our generation.
Instead, our government's own policies have forced us to become more aware. It was the government that proposed the controversial Article 23, which taught us the dangers of not taking an interest in politics.
It was the decision to impose moral and national education that showed us how politics relates to our lives. It was the gradual realisation that as citizens, we cannot be detached from society, regardless of liberal studies.
Even the independent enquiry study, a school-based project that every student has to complete as part of the liberal studies curriculum, became another opportunity to write about a socially insignificant topic. We make our decision based on how much research has been done, rather than out of any genuine interest.
Whoever blames the protests on liberal studies would clearly fail their own liberal studies exam. After all, it is pretty obvious that they don't understand the topic.
Sign up for the YP Teachers Newsletter
Get updates for teachers sent directly to your inbox
Sign up for YP Weekly
Get updates sent directly to your inbox