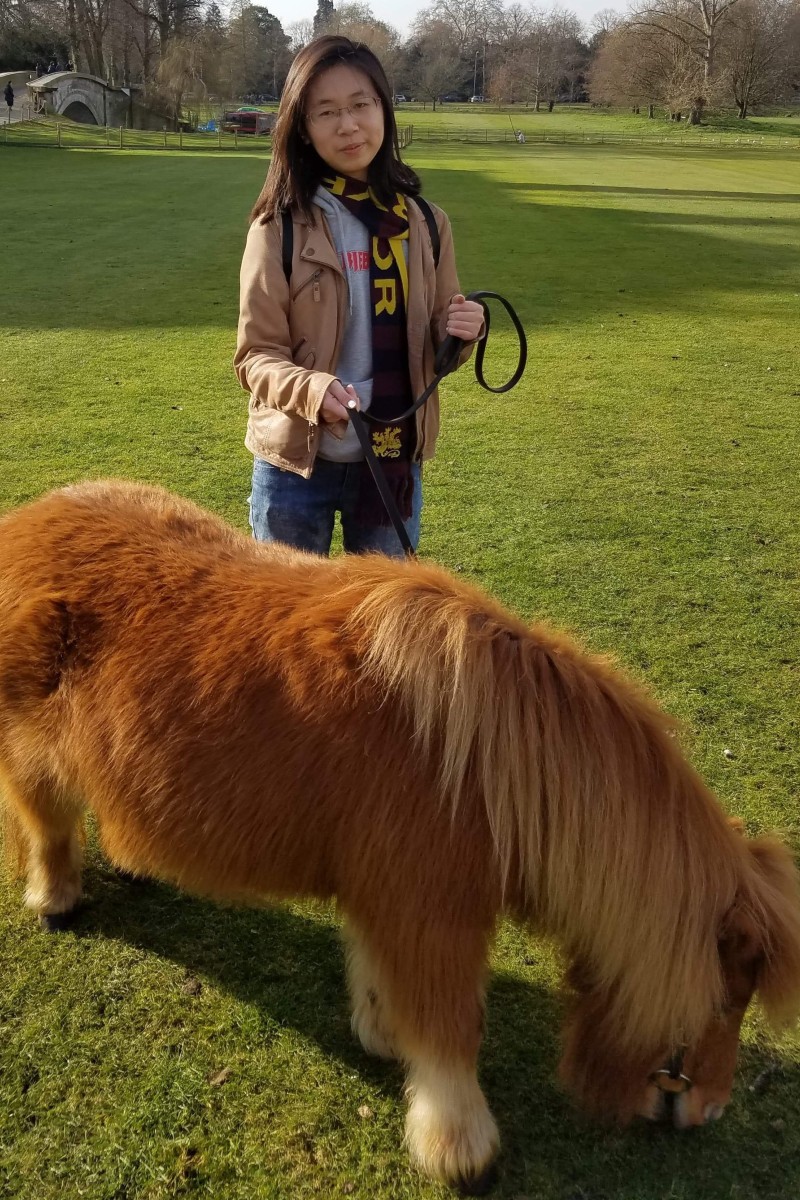 Letters from the Dorm: Dogs aren't the only therapy animals helping stressed-out university students
By Tacye Hong, University of Cambridge, Britain
We have heard of therapy dogs but King's College at Cambridge brought a different animal which offered a special experience
By Tacye Hong, University of Cambridge, Britain
|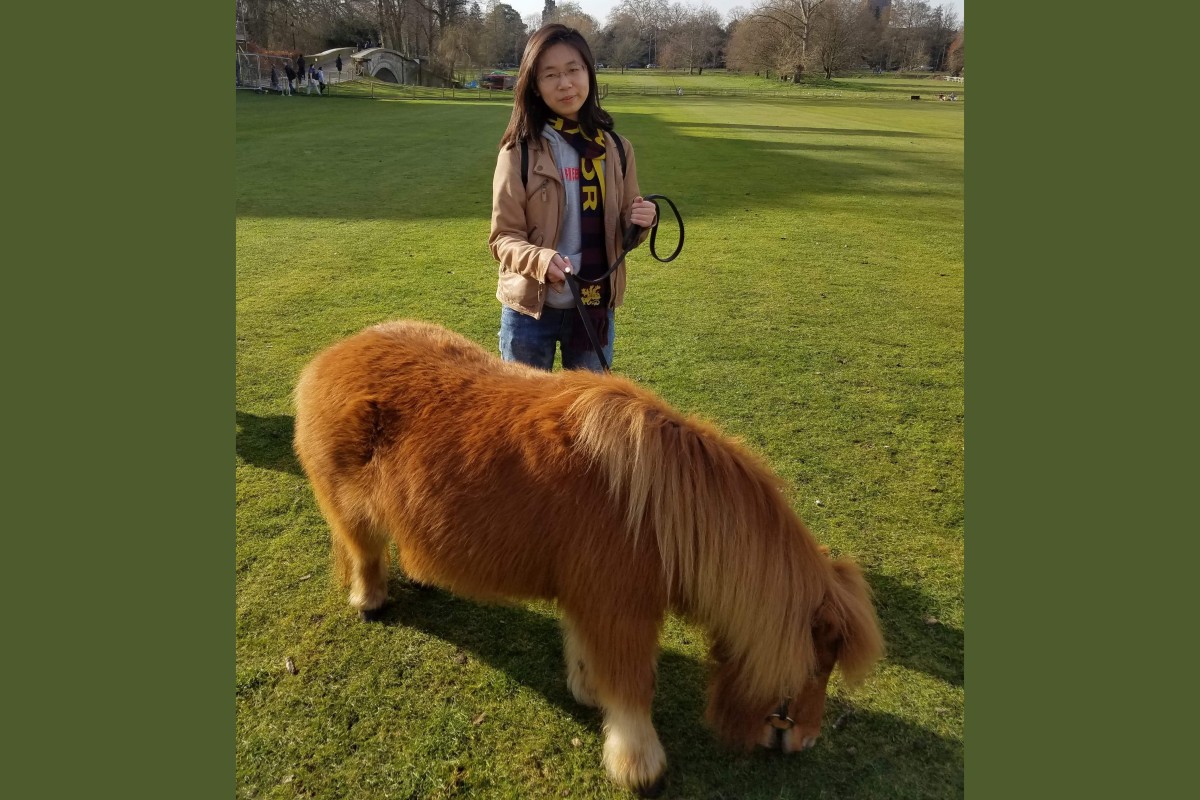 A therapy pony is a great alternative if you are not a canine fan.
Realising that students face high level of stress, universities nowadays usually have programmes in place to ensure their well-being, especially during exam seasons. The most common form of support is free counselling services, which allow students to talk to counsellors about their struggles and perhaps get professional help for their needs. However, for those who just want to relieve stress, there are certainly other options.
In December 2017, the University of Hong Kong (HKU) rolled out a pilot programme that allows students and staff to spend time with Jasper, an English sheepdog, for 30-minute sessions. After the overwhelmingly positive feedback, HKU decided to continue this programme starting from the May 2018 examination period and even granted Jasper an access card, signifying his status as the resident therapy dog at the university. This made HKU the first university in Hong Kong to have an animal as part of the "staff".
Year of the Pig 2019: These pigturesque Instagram accounts get to hog all the likes
Similar practices are not uncommon overseas. Since 2012, the University of Toronto, in Canada, has partnered with St John Ambulance to bring Bella the Therapy Dog to the library during exam seasons. Students can meet her during sessions smartly named "Paws for a Break". The University of Cambridge also has dogs at different colleges, allowing easy access for those who are stressed out or missing their own pets. For example, Girton College's dog Darwin is available every Friday throughout this term. The Marshall Library at the faculty of economics also has a three-legged cat named Jasper who is popular among students and is almost a mascot.
While I have always known about therapy dogs, I have never visited these canine friends, since I am not a particularly big fan of dogs. However, when I heard about the Welfare Day organised by King's College, and its therapy ponies, I immediately jumped at the chance. I had never heard that ponies could help relieve stress, but I guess any furry animal would do. King's College brought two ponies to its lawn for the afternoon and it was a very special experience. Not only are ponies a rare sight on campus, Cambridge students usually avoid the grass altogether in fear of stepping on it.
Cats and dogs are great, but exotic animals like spiders or lizards also make amazing pets
There are many ways, other than therapy animals, to combat mental illness at university. Yoga and meditation sessions are often organised for students. During the winter, the Canadian weather is pretty brutal and many people often suffer from depression (formally known as the Seasonal Affective Disorder). Consequently, the University of Toronto provides light therapy lamps to students in the library. They help by mimicking outdoor light during the warmer seasons, hence improving users' moods.
With all these programmes available, I hope students can find some that suit their needs so that they can manage stress more easily. During the Welfare Day at King's, there was also a bouncy castle for students to let their hair down. Maybe the best strategy is to be a worry-free child again, even just for a few minutes.
Edited by M. J. Premaratne
Sign up for the YP Teachers Newsletter
Get updates for teachers sent directly to your inbox
Sign up for YP Weekly
Get updates sent directly to your inbox