Which mythical creature do you wish you could ride to school?
Compiled by Nicole Moraleda
We asked our readers: Which mythical creature do you wish you could ride to school? Here are our favourite answers
Compiled by Nicole Moraleda
|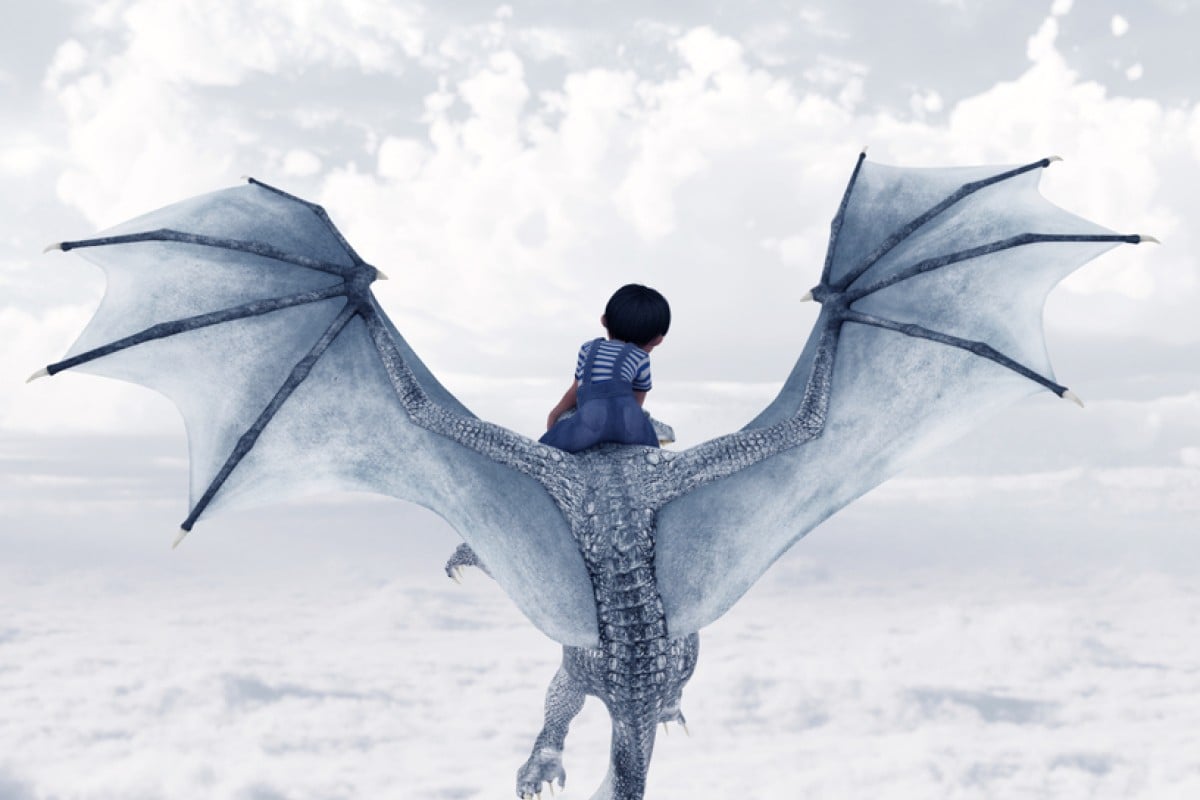 I would definitely choose Santa's reindeer because it would be amazing to ride his sleigh to school. It would be a real surprise for both my fellow students and teachers.
Jeff Wong, 12, Scientia Secondary School
It would be my favourite monster character, Pikachu, because it could use its special Pokemon skills to protect me at school.
Chloe Wong Wing-chi, 12, Scientia Secondary School
From Stan Lee to Helen Keller: Which celebrity our readers would bring back to life​
A dragon. I would never have to travel on the crowded MTR. Also, dragons are huge so I would be able to take my friends and classmates to school, too. A dragon is the most helpful of all animals. It could even help ease the traffic problem in Hong Kong. Amazing!
Tracy Tse, 12, Heep Yunn School
I would choose the Phoenix, a bird that never dies. It would be like riding a scooter and I would no longer have to carry my heavy schoolbag. What a relief!
Daniel Lee Tsz-tan, 13, Law Ting Pong Secondary School
Erawan, the three-headed elephant god. Thai people say Erawan brings good luck. Hopefully, then I would have better academic results, and this god could bless everyone at school. Also, Erawan has six eyes so nobody would be able to cheat during exams.
Henry Chow Ka-hang,13, King Ling College
Which two fictional characters would make a great on-screen couple?
I would choose Khrysomallos, the magical ram with the golden fleece. I can imagine how elegant and noble I would look while riding it. It would always keep me safe in the face of danger.
Kelly Chan Oi-wa, 13, Maryknoll Fathers' School
I would choose Blackjack, the Pegasus from the Greek mythology series, Percy Jackson. He's really funny and I would be very happy if he called me "boss". I guess my friends would be shocked if I landed at school on the back of a neighing Pegasus.
Ice Chow Sze-lok, 11, St Mary's Canossian School
I would pick Cerberus, the multi-headed dog from Greek mythology. This is because a dog is a man's best friend and a very loyal animal. In Greek mythology, Cerberus is an evil dog, but I have no problem with it because it would protect me, for example, from people who try to rob me on my way to school.
Iris Leung Wing-wa, 14, Maryknoll Fathers' School
Which two animals would you combine?​
I would ride a hippogriff to school. It has a body of a horse and the wings and head of an eagle. The mythical creatures look dangerous, but they can actually be quite nice. Not everyone can tame a hippogriff. They are proud animals that will only listen to you if you speak to them politely. A hippogriff would teach my rude schoolmates a lesson and give the nice ones a pat on their backs. It would definitely be fun to soar high in the sky on a hippogriff.
Anna Wong, 14, Chiu Lut Sau Memorial Secondary School
I would definitely choose an alicorn. They're sparkly and have wings and a magical horn – essentially, every girl's dream animal. They have the added bonus of teleporting (according to Shannon Messenger's Keeper of the Lost Cities series, at least), so I would never be late to school again! What's not to like about them?
Ally Yiu, 13, St Paul's Co-educational College
For our next Top 10, tell us:
How would you describe your dream house?
Send your answer, together with your name, age and school, to [email protected] with "Top 10: house" in the subject field. Our favourite answers will appear in next week's Top 10 page!
Edited by M. J. Premaratne
Sign up for the YP Teachers Newsletter
Get updates for teachers sent directly to your inbox
Sign up for YP Weekly
Get updates sent directly to your inbox