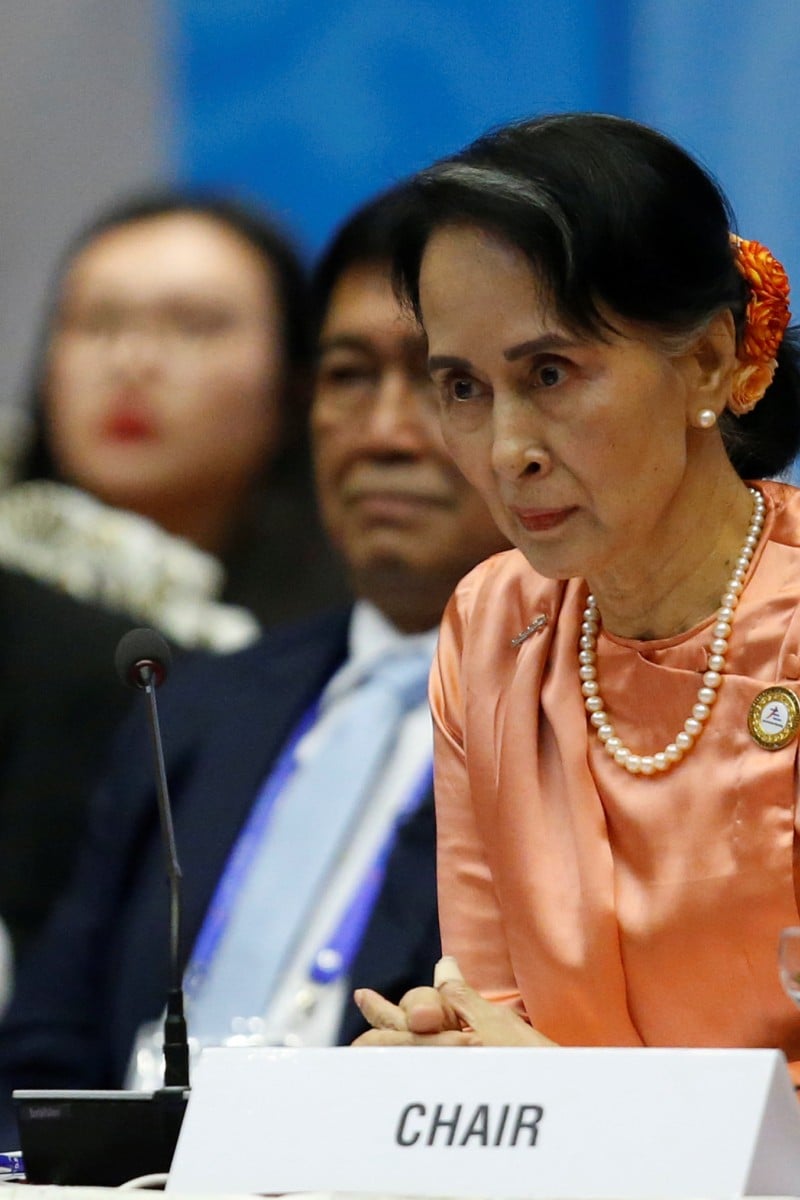 Violence threatens Myanmar's economic growth as Suu Kyi ignores Rohingya crisis
By junior reporter Yashvardhan Bardoloi
The Rohingya crisis could derail Myanmar's efforts to bolster ties with the West, and push it closer to China once again
By junior reporter Yashvardhan Bardoloi
|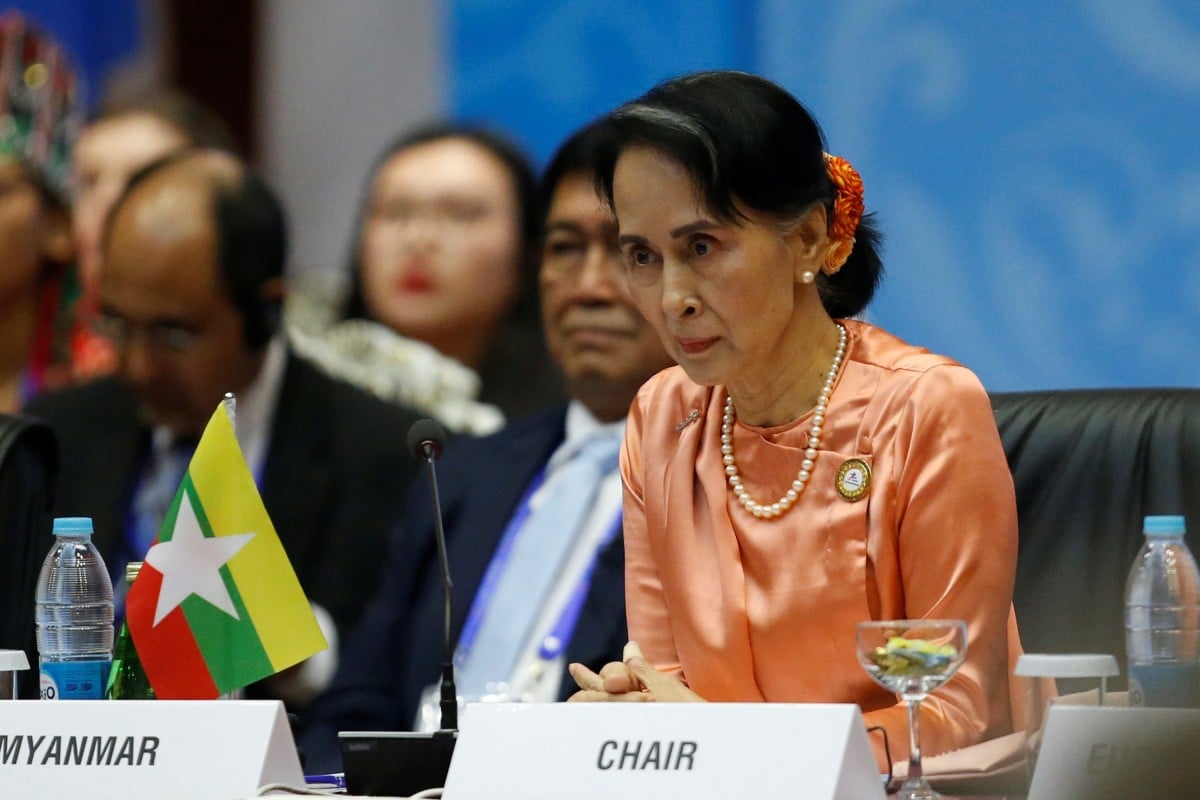 The luster of Aung San Suu Kyi is wearing off with the events of the violent suppression of Rohingya minorities in Myanmar.
It was a pivotal moment in Myanmar's history, and one that was watched with great anticipation around the world. On November 13, 2010, democracy activist Aung San Suu Kyi was released after years under house arrest. Her political party, the National League for Democracy, claimed a resounding victory in the 2012 by-elections, and eventually came to power in 2015. Her release and subsequent election were the highlights in a wave of democratic reforms carried out by Myanmar's military junta, which had ruled the country with an iron hand.
To the people of Myanmar, and to observers across the globe, it appeared that these reforms indicated the beginning of genuine, lasting democracy and economic growth in the country. But reality has tempered these early idealistic impressions. Myanmar remains a promising country, but there are potentially destabilising political and economic factors.
Suu Kyi was once "The Lady", a universally adored beacon of democracy. But she has been shockingly callous in her response to the "ethnic cleansing" of the Rohingya – a Muslim minority group – by her country's military. Many international leaders who once stood by her are unhappy. There's also the threat of sanctions, although economic growth remains strong. Meanwhile, Myanmar's military remains heavily involved in politics through its leadership of certain key institutions.
Reforms in Myanmar began in 2011 and the process has continued since. Many Westerners were surprised to see the country taking big steps towards liberalisation, so it is worth analysing why the junta may have taken such measures. Although its rule was heavily criticised abroad, the junta's grip on power at home was secure; mass revolt is not what motivated its reforms.
Instead, some theorise the reforms were driven by the junta's desire to bolster ties with the West. Earlier, Myanmar was heavily dependent on China. Analysts say the economic domination of Chinese enterprises, particularly in Myanmar's highly profitable extractive industries, caused resentment in the country. Many saw Chinese firms reaping rewards from natural gas exports while local employment opportunities and wages remained abysmal.
With Myanmar's reforms, a number of Western countries wanted to be involved in the economy, providing competition to Chinese firms, and ultimately this benefited the ordinary people. Importantly, army generals were confident that they would not be prosecuted for past abuses and continued to exercise a degree of control over the government.
The conditions in Myanmar are favourable to growth. It has a lot of natural resources, a young population, and a blossoming industrial sector. Foreign direct investment has been crucial in ensuring sustained growth. The government has also made a concerted effort to attract foreign tourists, and GDP numbers have been buoyed by an uptick in the services sector.
Unfortunately, the country's growth threatens to be severely undermined by the military's brutal treatment of the Rohingya in Rakhine state, which borders Bangladesh. Most agree that these Muslims have lived in Myanmar for hundreds of years, and have had a relatively peaceful relationship with the country's Buddhist majority.
Myanmar's government, however, insists that the Rohingya are illegal immigrants, and has subjected them to violence and deprived them of their civic rights and other privileges. Suu Kyi even refuses to recognise them as a legitimate ethnic group. As a result, thousands of innocent Rohingya have been slaughtered or have fled the country, seeking refuge in neighbouring Bangladesh.
Myanmar has long suffered from insurgency and separatism, largely because of ethnic conflicts. Separatist movements in Kachin, the region which borders China, made headlines a few years ago. Recently, a small Rohingya militant group, the ARSA, targeted Myanmese army outposts. The military's retaliation was brutal and, according to the United Nations, highly disproportionate to the incidents and targeted at civilians. The Rohingya are hardly an insurgency threat.
Sadly, cruel regimes often get away with human rights abuses; Myanmar itself has had copious experience. This is particularly likely in countries that produce valuable commodities – look at the Gulf states, for example – as worldwide demand prevents efforts to use punitive measures. However, Myanmar seeks to brand itself as an international business and tourism destination. If Western countries sever ties, Myanmar could be left over-reliant on China once again and on fluctuating gas prices. Worryingly, polls have found that the campaign of violence against the Rohingya has raised popular support for the military to a historic high. And it remains to be seen which countries will actually punish Myanmar, and which will turn a blind eye to the violence.
Crony capitalism also remains a threat to the country's economy. There remains a tendency, one well documented in emerging economies, for well-connected individuals to obtain economic favours from corrupt individuals who hold powerful positions. Investigations have alleged shocking land grabs and resource misallocation in parts of the country, particularly by senior members of the military.
Myanmar has undeniable promise. Years of economic mismanagement under military rule means that there is much room for swift "catch-up" growth as the country powers toward its full potential. But economic growth does not occur in a vacuum free from political currents.
Edited by M. J. Premaratne
Sign up for the YP Teachers Newsletter
Get updates for teachers sent directly to your inbox
Sign up for YP Weekly
Get updates sent directly to your inbox