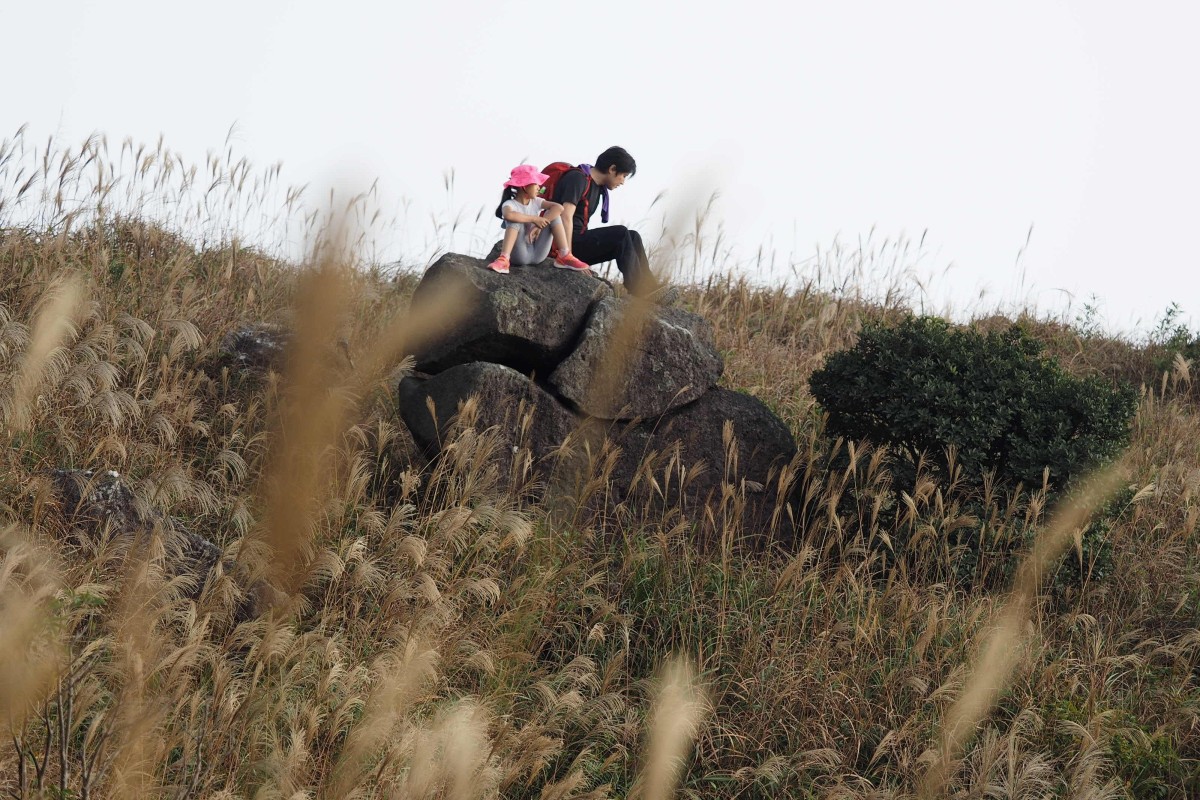 Despite the urban jungle, Hong Kong still has many green belts.
Marco Ng, 16, Fung Kai No.1 Secondary school
Definitely Inspiration Lake in Penny's Bay, Lantau Island. The huge artificial lake and grassland in the Inspiration Lake Recreation Centre would be the perfect for a picnic. Students can do many activities there. After the picnic, they can even visit Hong Kong Disneyland nearby and have a good time.
Chloe Lau, 14, St. Mary's Canossian College
If I could pick any place, it would definitely be Disneyland! School picnics can be very dreary or boring, especially when there is nothing to do there. If we could go to Disneyland for our school picnic, all the students can have lots of fun, as many may not have been there for a long time. Students can have so much to do, from going on the exciting rides to going Disney shopping and buying cute plushies and shirts!
We should make better use of our countryside to build more urban areas
Teresa Kwok, 15, South Island School
My school doesn't have a school picnic, but if we did, Ocean Park would be a great choice. It is because we could ride the roller coasters and play other fun booth games in one of the biggest theme parks in Hong Kong. I believe we can create so many memories at Ocean Park!
Shirley Hon, 17, Fung Kai No.1 Secondary School
I would pick Cheung Chau. It is because of there are many local snacks for us to try, such as mango glutinous rice dumplings and jumbo fish balls. And since Cheung Chau is one of the outlying islands, students and teachers can walk on the beach and enjoy the view of the sea.
Saanchi Shah, 15, King George V School
I think Tamar Park in Central would be a perfect location. Students will be able to marvel at Hong Kong's well-known skyline. Moreover, students will be able to realise the privilege of living in such a modern and well-developed city. Although it isn't surrounded by many green areas, I still think it will be a good experience for students to visit the financial hub of Hong Kong.
Face Off: Should the Hong Kong government raze country parks to build more flats?
Vicki Cheng, 17, Fung Kai No.1 Secondary School
I would pick Shek O beach for the school picnic. For anyone who is not familiar with Hong Kong, it is a glorious beach located in the Southern District of Hong Kong Island. My classmates and I can build sandcastles there and decorate them with the abundant supply of seashells; it definitely brings back some fond childhood memories for us. Also, another fun activity to do is playing beach volleyball. It would bring so much energy to the picnic. If we went there, it would be a meaningful and special picnic for us.
Dhyana Shah, 11, King George V School
I believe the Star Ferry in Kowloon would be the ideal place to have a school picnic. This is because the environment is such that the students will be able to mingle around. Another reason is that they can capture some undying memories amongst themselves and that they can enjoy the marvellous skyline of Hong Kong.
Sze Tsang-tsang, 17, Fung Kai No.1 Secondary School
I would pick Ocean Park. The amusement park has so many attractions, such as the aquarium and roller coaster rides. We seldom get the chance to visit a theme park with the whole class. If we can enjoy the thrilling rides together, it would be such an unforgettable experience. We can create so many fantastic memories at Ocean Park. But of course, it comes with the disadvantage of having limited and expensive meal choices.
In our next Talking Points, we'll discuss:
When should people be allowed to start dating?
We are now accepting your answers for this topic. To take part, email your answer with your name, age, and school, along with a nice, clear selfie (make sure it's not blurry), to [email protected] by lunchtime on Monday. Don't forget to include "Talking Points" in the subject line.
Sign up for the YP Teachers Newsletter
Get updates for teachers sent directly to your inbox
Sign up for YP Weekly
Get updates sent directly to your inbox