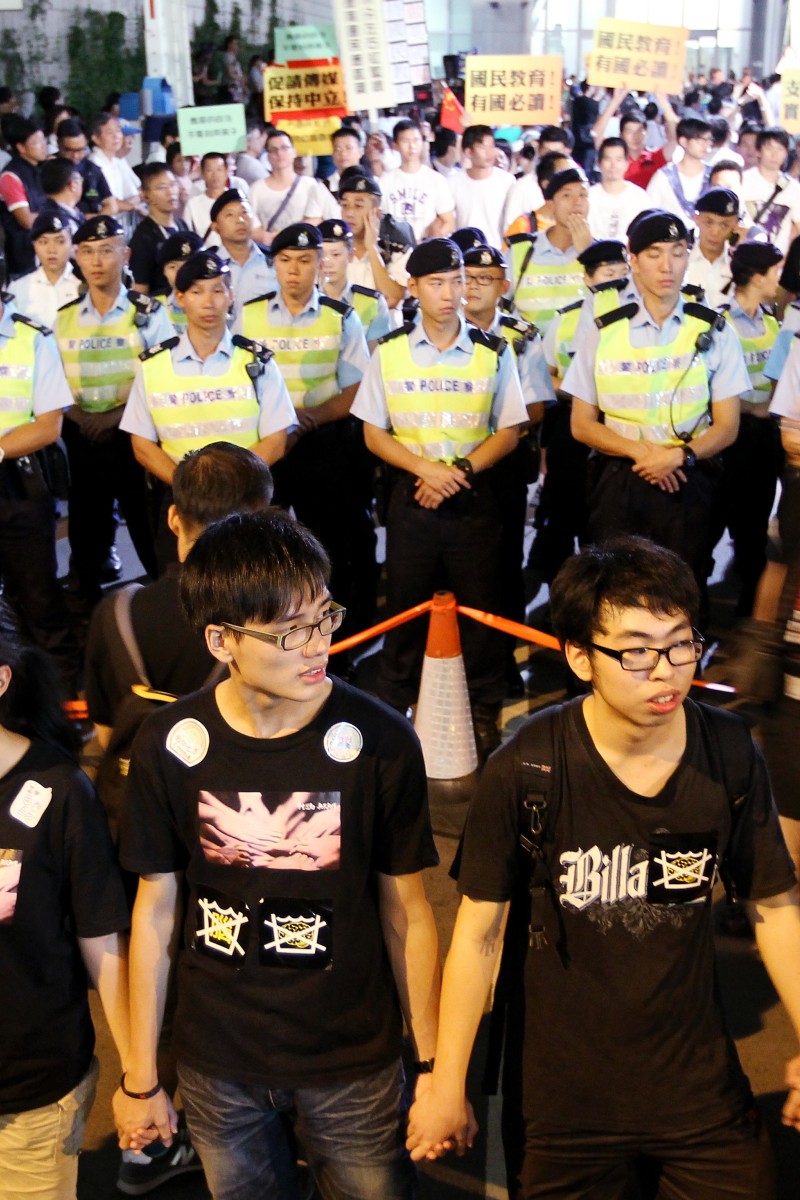 Opinion: Don't give up on civic education
As Hongkongers become increasingly polarised, it's important for young people to learn to understand themselves and their community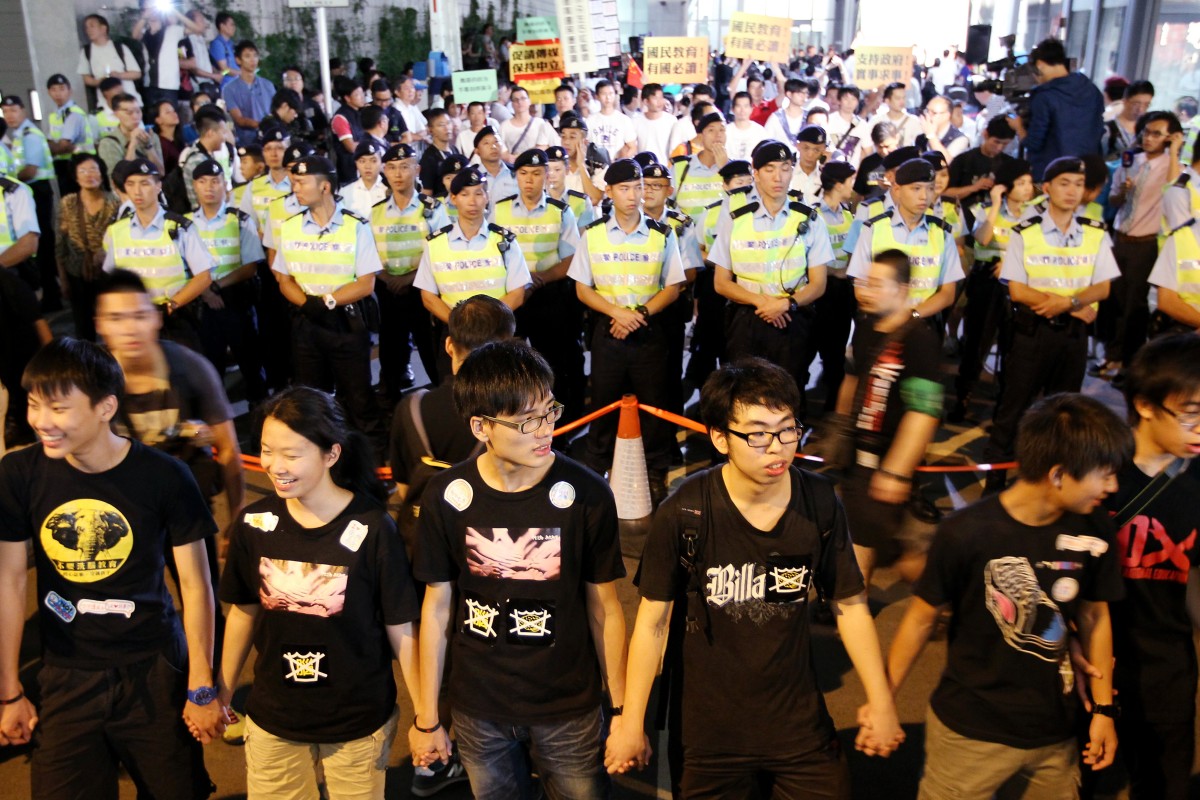 Police officers stand guard outside Central Government Offices in Tamar during national education forum. 17OCT12
It is eight years since the Hong Kong government tried to introduce its now-infamous 'National Education' module into the school curriculum.
Since then, the city has been engaged in an ongoing debate over whether civic education – the teaching of the rights and duties of citizens of a certain place – is a tool for fostering a sense of citizenship and civic responsibility, or a form of "brainwashing".
At the same time, the views and civic identities of Hong Kong's young and old have become increasingly polarised. Does this lack of social cohesion mean we need to put more emphasis on civic education, or do away with it altogether?
The government is stifling critical thinking by removing sensitive events from the syllabus
Given this context, it's worth taking another critical look at the role of education in fostering a sense of citizenship within a place. In my opinion, the debate should not rest on whether civic education is taught, but how and why it is taught.
There are several key challenges to teaching civic education. The biggest is how citizenship should be conceptualised, because it is not something universal and enduring, but rather something that is shaped by political, economic, and social contexts. If the curriculum solely focuses on how citizenship is practised, eg by encouraging young people to practise citizenship in formal spheres such as through voting, then other contextual issues such as inequality and social exclusion may be neglected.
Moreover, there can be a disparity between the teaching and the lived local practices of citizenship.
Hong Kong students have mixed reaction towards making Chinese history compulsory
For example, in South Africa, teachers focus strongly on "respect" in civic education to promote responsible citizenship. However, these lessons are undermined by the practises of local leaders, who often do not show respect in their actions and policies. Teachers' own views may also affect how and what is taught within the curriculum.
In an era of increasing globalisation, many argue that young people should be taught what it means to be a "global citizen". How do their identities as global citizens interact or interfere with their national identities? Technology plays a big role in shaping the identities – both global and local – of young people, but so do their day to day interactions within their local contexts.
Overall, it's clear that while education is indeed important in helping young people understand the values and responsibilities that come with being a citizen, the ways it is taught and the changing contexts in which it is taught will very much affect how effective it is in fostering social cohesion.
China releases new 'morality' guidelines for citizens, heavily promoting patriotism
In the case of Hong Kong, the role of education in encouraging young people to critically and introspectively analyse their identities in such polarising times may be a useful way for them to better understand the changing contexts around them.
Civic education shouldn't be stereotyped as "brainwashing", but nor should it be heralded as the ultimate way to produce "good citizens". It is only one of many ways for young people to understand themselves in an increasingly changing world. Thus, it is important to renew this debate and think critically about its role in society today.
Sign up for the YP Teachers Newsletter
Get updates for teachers sent directly to your inbox
Sign up for YP Weekly
Get updates sent directly to your inbox