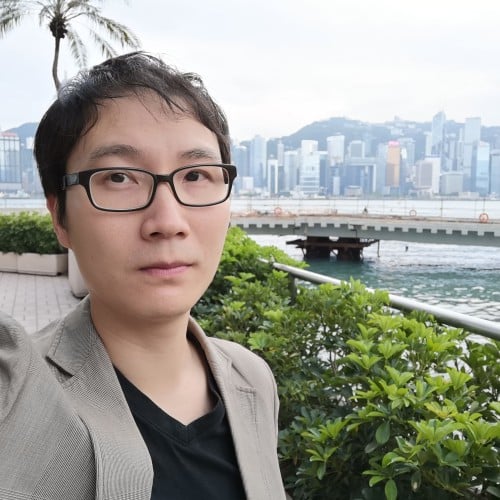 Jamie Lam worked in the education sector for 11 years before joining the Post in 2017. He was born in Hong Kong and spent his formative years in Toronto, Canada. Jamie has a master's degree in English language teaching.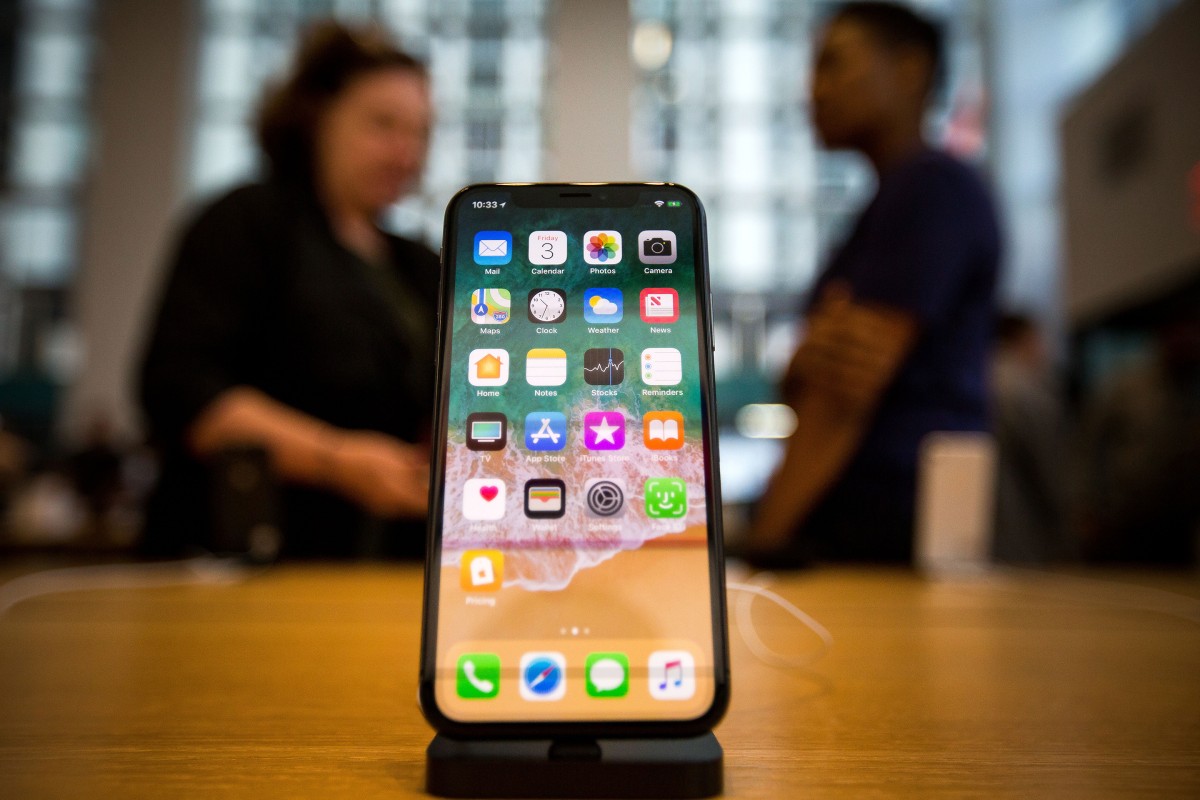 The iPhone X costs more than HK$8,500.
Toby Cheung Tsz-ying, 15, Tung Chung Catholic School
It's not worth paying up to HK$8,000 for a smartphone. Almost all handsets work in a similar way, irrespective of the price. Some of them might boast fancy features but we rarely use them. We normally use mobile phones to take photos, chat with friends or family, and make phone calls. So, why don't we buy a cheaper phone?
Many people choose expensive smartphones because they're eye-catching and they want their friends to see the "brand-new" gadgets. It's a huge waste of money.
Chung Pak-lun, 12, St Francis of Assisi's English Primary School
Yes, definitely. New smartphones have advanced features that make our lives a lot easier. By using your phone, you can do almost anything, from frying an egg to choosing the right flight. Some smartphones may be very expensive, but they are worth it.
Instead of carrying a large and heavy backpack with cameras and books, we can just buy a smartphone which would help us with anything we need in our daily lives. However, consumers must buy a smartphone that suits them the most, not the trendiest brand available. There is a rising demand for smartphones all over the world, and we can see why. We are becoming busier and we need a solution – smartphones.
Chloe Lau Hong-ching, 12, St Mary's Canossian College
No. Absolutely not. Many smartphones nowadays are very costly, but you can't use them for a long time. Also, they go "out of fashion" within a few months. You buy a new smartphone, and before long, a new model comes along. And even if you stick to your old smartphone, how long will it last? Maybe two years before its battery dies out.
Also, what happens if someone steals your smartphone or it gets damaged? Are you going to spend thousands of dollars and buy a new phone?
Why spend so much money on such a fragile thing? Instead spend it on something more valuable and meaningful.
Matthew Lin Kai-him, 17, Law Ting Pong Secondary School
Nowadays, we cannot imagine life without smartphones, which can do almost anything that a laptop does. And it's so much more convenient. You might think that paying HK$8,000 for a smartphone is a waste of money, but if you know how to use it properly, it's worth every penny you pay for it.
Carmen Leung, 17, TWGHs Lui Yun Choy Memorial College
Although I am not an expert on smartphones, I do believe that expensive handsets are worth the price. In the past, cell phones had only simple functions, such as sending SMS, and taking phone calls or pictures. But today you can access social media networks such as Facebook, Twitter and Instagram, and do all sorts of other things which you could only dream of some 20 years ago. What's more, you can connect your watch and television to your smartphone, which is very convenient. That's why mobile phones are worth the high price you pay for them.
Karen Ho Ka-man, 16, Fung Kai Liu Man Shek Tong Secondary School
I don't think expensive smartphones are worth buying because not all expensive phones are necessarily durable.
In fact the reason why smartphones are too expensive is because sellers spend a lot of money on advertising to promote their brands. When more and more people want to buy it because of the marketing, the prices rise higher and higher .
Of course , I'm not saying that the phones themselves don't work well . What I want to point out is the vanity of people. People think that more expensive smartphones mean higher status and they will look better in front of others.
Smartphones are not for display or decoration , it's for use . So when we buy a smartphone, we should consider the performance and functions.
Joshua Ho Yui-chit, 12, St. Francis of Assisi's English Primary School
It is definitely worth the price. Compare the price of an old foldable Nokia and the recent iPhone X. If you compare their functions, there is a huge difference between the two. Advanced technology is used in the iPhone X, so naturally the cost is high, but the vast amount of functions make up for it, like the revolutionary Face ID function.
So what about people from the working class? Some might think that they cannot afford such an expensive phone, but they are surely mistaken. There are still many phones that have the essential functions, while being sold at a reasonable price. So actually, just choose a phone suitable for you!
Gigi Luo Yuen-lam, 12, N.L.S.I. Lui Kwok Pat Fong College
I think expensive smartphones are not worth the price. It is because both expensive and cheaper smartphones can perform the same functions, such as taking photos and sending instant messages. Nowadays, people think if they have phones from famous brands, it means they are rich.They can show off that they are not poor. But smartphones are created to help with studying or communication, not to prove that we are wealthy. The lower priced phones can be used just the flagship products, so expensive phones are not worth the price.
Helen Liu, 16, Fung Kai Liu Man Shek Tong Secondary School
Smartphones are very useful for studying. Nowadays,there are many applications that help with English learning, such as pronunciation tools or news aggregators. Because smartphones are easy to carry, so people can study anywhere.
In addition, compared to traditional phones, smartphone have more and more functions, such as high pixel cameras and the ability to surf the internet. In this respect,we may say expensive smartphones worth the price.
Anthony Mok Cho-wang, 16, Tung Chung Catholic School
It depends on the functions of these gadgets. Every smartphone contains a SoC. It is a chip which integrates all the components of a computer or other electronic systems. If the SoC is powerful enough, it provides multiple functions such as facial recognition, fingerprint sensor and a high resolution camera. Then, this smartphone is worth a higher price. Having such a high-tech gadget shows that you are fashionable. I am willing to pay $8000 or more to buy a newly-released, trendy and highly-advanced mobile phone.
In our next Talking Points, we'll discuss:
Some schools are testing machines that mark students' work. Should AI technology be used to assess student essays?
We are now accepting your answers for this topic. To take part, email your answer with your name, age, and school, along with a nice, clear selfie (make sure it's not blurry), to [email protected] by lunchtime on Monday. Don't forget to include "Talking Points" in the subject line.
Edited by M. J. Premaratne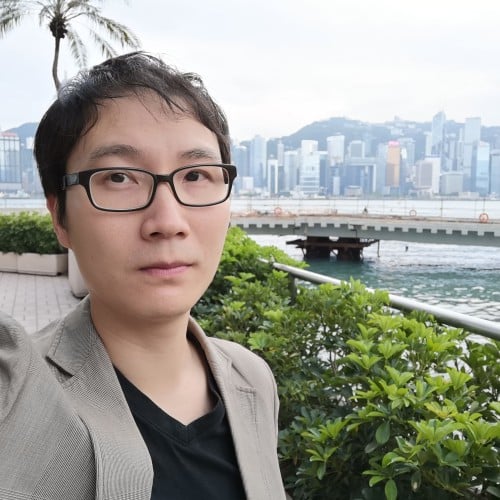 Jamie Lam worked in the education sector for 11 years before joining the Post in 2017. He was born in Hong Kong and spent his formative years in Toronto, Canada. Jamie has a master's degree in English language teaching.