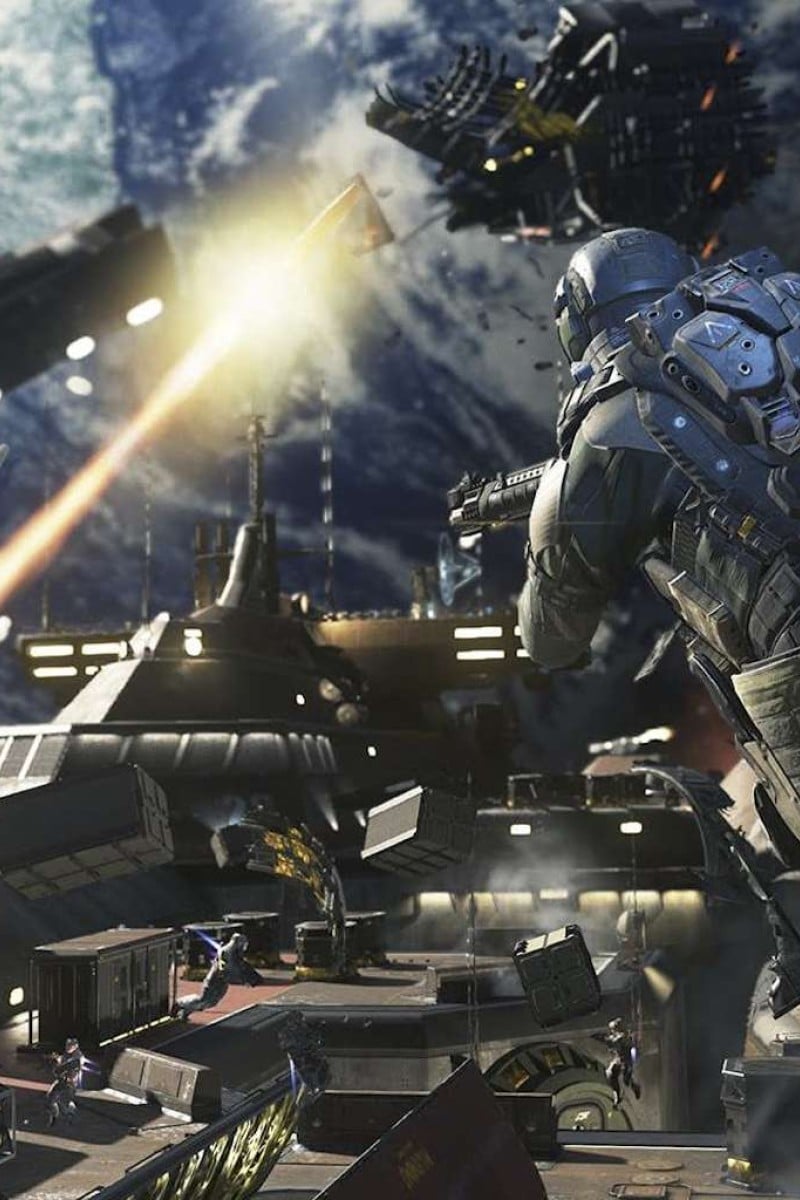 Talking Points: Are violent video games suitable for young people?
Hate it when you can't talk back? Well, you can with Young Post. Have you say and share with students around Hong Kong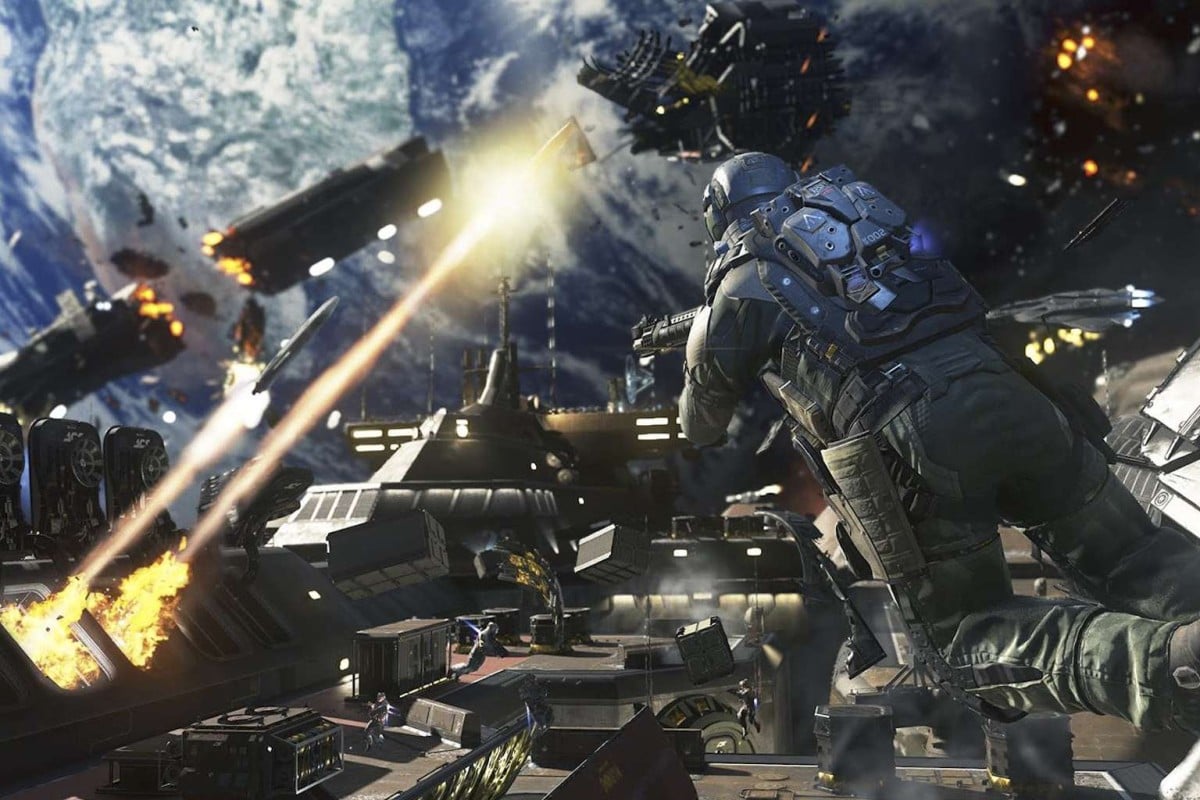 Call of Duty: Infinite Warfare.
Armaan Dayal, 14, King George V
No way. Hundreds of studies from around the world have found that children who play violent video games often become violent or aggressive; the games can give players strange ideas.
Also, research shows that many mass shootings have been carried out by devoted fans of violent video games, including Anders Breivik (who committed the 2011 Norway attacks), who admitted using the game Modern Warfare 2 for training. In addition, investigations show that Islamic Extremist Groups such as ISIS or Al-Qaeda actually use high-end violent video games to train their members.
Ally Chan, 15, Baptist Lui Ming Choi Secondary School
It seems obvious that violent games are not suitable for young people, because they will might become too addicted to the game and carry out violence in real life. But is this true? Psychologists say that all of us have hidden desires that we should not ignore. We all experience frustration and anger, and violent games might help us ease those emotions. Studies have also suggested that games with violence can improve multi-tasking skills. These games can actually solve or improve our real-life situations – as long as we have a strong sense of right and wrong.
Kelvin Chong Tsz-kin, 14, Law Ting Pong Secondary School
Violent games are fine for young people, because they know that it is just a game and not real life. Even though people play the games just for fun, they can also learn a lot of English terms while playing. The games also offer a chance to make friends with other students who also play.
Jacqueline Wong Cheuk-lam, 15, Methodist College
Lots of people feel frustrated by their jobs and their bosses. For many of them, playing violent games is a safe outlet to release the negative feelings they have from work.
However, adolescents are not mature enough to handle games with a lot of violence. They might try to use techniques from the games in real life, and people could be hurt.
Ma King-hang, 10, St Francis of Assisi's English Primary School
Violent games are definitely not suitable for young people. They will only learn violent actions from them, and then try to imitate those moves. If they "show off" what they learn from the game at school, they could cause horrible accidents, and really inure themselves and their peers.
Violent games will also convince people that it's OK to use violence in solving problems when they have conflicts with each other. This attitude will affect everyone the players interact with, making the school a more negative place.
Gordon Chun Yin-man, 15, Law Ting Pong Secondary School
I think violent games are OK for young people because everyone has frustration. I'm in secondary school and everyone in class hates me and bullies me. I'm very unhappy in school but playing violent video games gives me the chance to "fight back" against my bullies. After playing for a while, I forget all about the unpleasantness of school, and I am ready to start the next day happily and confidently.
Eunice Yung Po-yiu, 15, Fung Kai Liu Man Shek Tong Secondary school
Young people should not play video games with too much violence, because it will be bad for their mental health.
Belinda Ng, 16, South Island School
Video games with violence are bad for young people because they emphasise the use of violence to resolve conflicts and problems. Young people are more susceptible to the influence of this violent content, making them more likely to accept violence as a solution to problems in the future. Even if this doesn't necessarily lead to more aggression, there is simply no need for this violence, and it offers no positive consequences whatsoever.
Jojo Yuen, 12, Marymount Secondary School
No, of course not! Young people are still developing, so they shouldn't play violent or bloody games. It distracts them from their studies and could lead them to a bad future.
Elizabeth Pei, 13, South Island School
Video games with violence are not suitable for young people. There are studies and real life examples which have shown that video games can affect young people's mental health and make them more aggressive. There have been instances where people who played violent video games became addicted to them. They found it difficult to distinguish gaming from reality, and decided to go out and use a knife to hurt people. While some teenagers might enjoy themselves playing those games, there are others who might be too influenced by them. Therefore, there should be an age limit for violent video games.
Wong Sze-long,14, Law Ting Pong Secondary School
Violent games are OK for young people because they aren't just about killing people. Some games have strategies that can make young people smarter. They might help them to be a businessman. Some FPS games could actually enhance your survival skills in this dangerous world.
Cyril Ip, 17, New Hall School (UK)
People between the ages of 12 to 18 are at the most vital and fluctuating phase of their lives. Their minds are shaped by the things that they're exposed to, but violent games like Grand Theft Auto allows gamers to be reckless, homicidal criminals, while completing illegal tasks. Many people argue that it is simply a fantasy, and that it is foolish to think that it could actually happen in real life. But I think it will still negatively affect the players. Many killings and murders, especially in the United States, can be accounted to violent influence in earlier stages of life.
If I was a parent, I would never provide my child with any violent video games. When one's mind is completely developed, then they shall be given the freedom to choose the nature of entertainment they want to receive – although I am still strongly against any violent materials to be created just for entertainment purpose!
In our next Talking Points, we'll discuss:
Will the HK$3.5 billion Hong Kong Palace Museum be good for the city?
We are now accepting your answers for this topic. To take part, email your answer with your name, age, and school, along with a nice, clear selfie (make sure it's not blurry), to [email protected] by lunchtime on Monday. Don't forget to include "Talking Points" in the subject line.
Sign up for the YP Teachers Newsletter
Get updates for teachers sent directly to your inbox
Sign up for YP Weekly
Get updates sent directly to your inbox