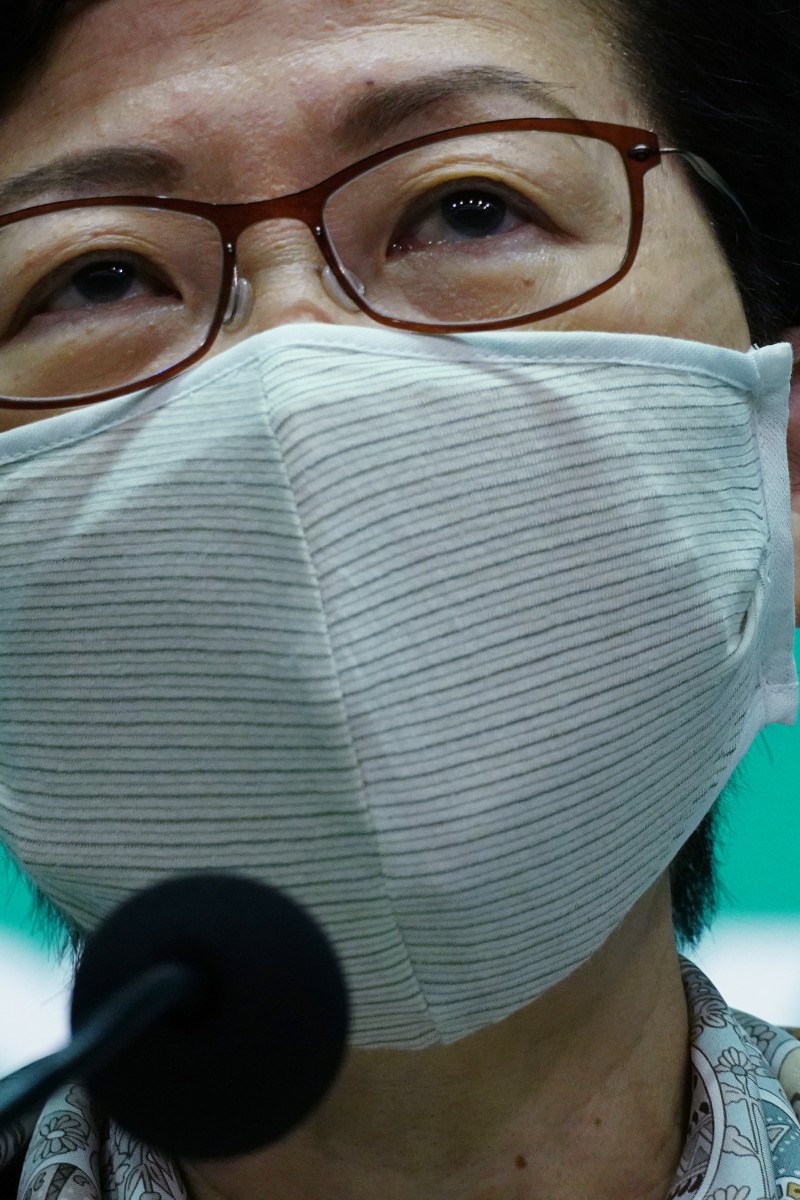 Face off: Is it too late to give reusable masks to Hongkongers to fight Covid-19?
The Hong Kong government recently gave each of its residents a free, environmentally-sustainable mask, but is it too little, too late?

The coronavirus pandemic has mostly calmed down in the city, but a few new cases are still popping up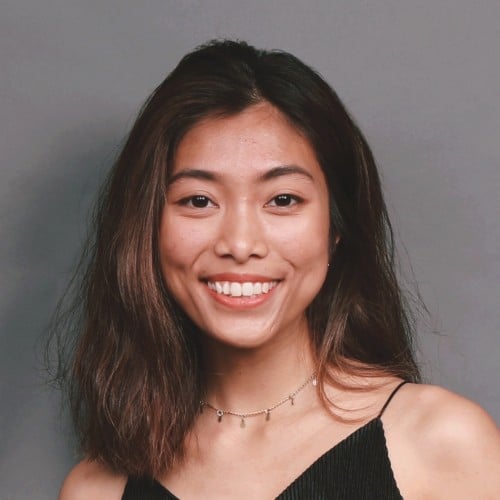 Joanne joined the Post in 2018. She majored in English Literature for her first degree and has a master's degree in Journalism.
Chief Executive Carrie Lam Cheng Yuet-ngor meets the press at the Central Government Offices in Tamar, wearing the new reusable CuMask+.
Nemo Yu, 15, Carmel Secondary School
Covid-19 broke out in Hong Kong in January; Hongkongers are now getting free masks from the government. Well, it's a bit late for that.
Firstly, it is believed that in Hong Kong the epidemic has already peaked, and that the spread of the virus has been contained. There had been no locally transmitted cases for 23 days until last Tuesday. All confirmed cases in those 23 days were imported. This suggests that the likelihood of another outbreak of the virus in our community is low. 
Of course, we cannot say that we no longer need masks – employees still need them in their workplaces, students still need them at school, and everybody probably needs to wear them on the street. We can only question whether it would have been better if the masks were sent out earlier, and whether that would have helped to prevent the spread of the disease sooner.
Secondly, while Hongkongers will be able to save money on masks once they receive their free, reusable one, most people have already spent hundreds or thousands of dollars on disposable ones.
They were very expensive from January until March; the free mask would have been far more useful then, rather than now, when the current price of a disposable mask has come down so much. 
We all understand that production and administrative processes take time. Under the circumstances, the government tried its best to provide the population with free masks, and its efforts should be appreciated. But it would have been better if the decision had been made far earlier.
Face off: Is press freedom declining in Hong Kong?
Teresa Kwok, 15, South Island School
Most Hong Kong residents may say the government is a little too late in distributing free reusable masks, but my opinion is that it is never too late. 
People tend to use one or two masks per day, which means they are spending a lot of money on them and sending a large amount of non-reusable masks to landfills. Obviously, our health is the most important, but if there is a way for us to reduce the number of masks we use, why not do so? 
The government-issued free masks can be reused up to 60 times – or for up to two months. This is much more environmentally friendly and sustainable than disposable ones. 
What's more, lots of people say disposable masks are still too expensive. As the coronavirus is likely to be around for many months, we are likely to have to wear masks until a vaccine is developed.
Giving people free masks will save them money; it will also save them the trouble of looking for masks or queuing up for them if there is a shortage, as there was at the start of the year.  
Recently, a woman who had no travel history or contact with an infected person was diagnosed with Covid-19. This means there could be more infections to come. People need to be vigilant, take this health crisis very seriously, and always wear masks. The reusable one ensures Hongkongers are protected for 60 days without having to worry about not having  mask supplies. 
People might complain that the government's action comes too late, but they have to realise it takes time to make enough of the masks for the entire population. Besides, whenever they are distributed, these masks will have a positive impact on the environment, and people's bank accounts.
Sign up for the YP Teachers Newsletter
Get updates for teachers sent directly to your inbox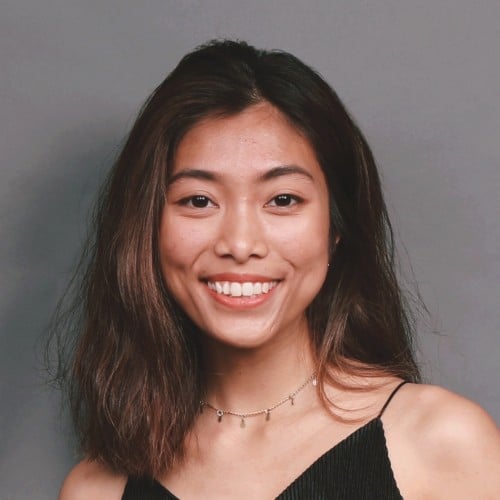 Joanne joined the Post in 2018. She majored in English Literature for her first degree and has a master's degree in Journalism.
Sign up for YP Weekly
Get updates sent directly to your inbox