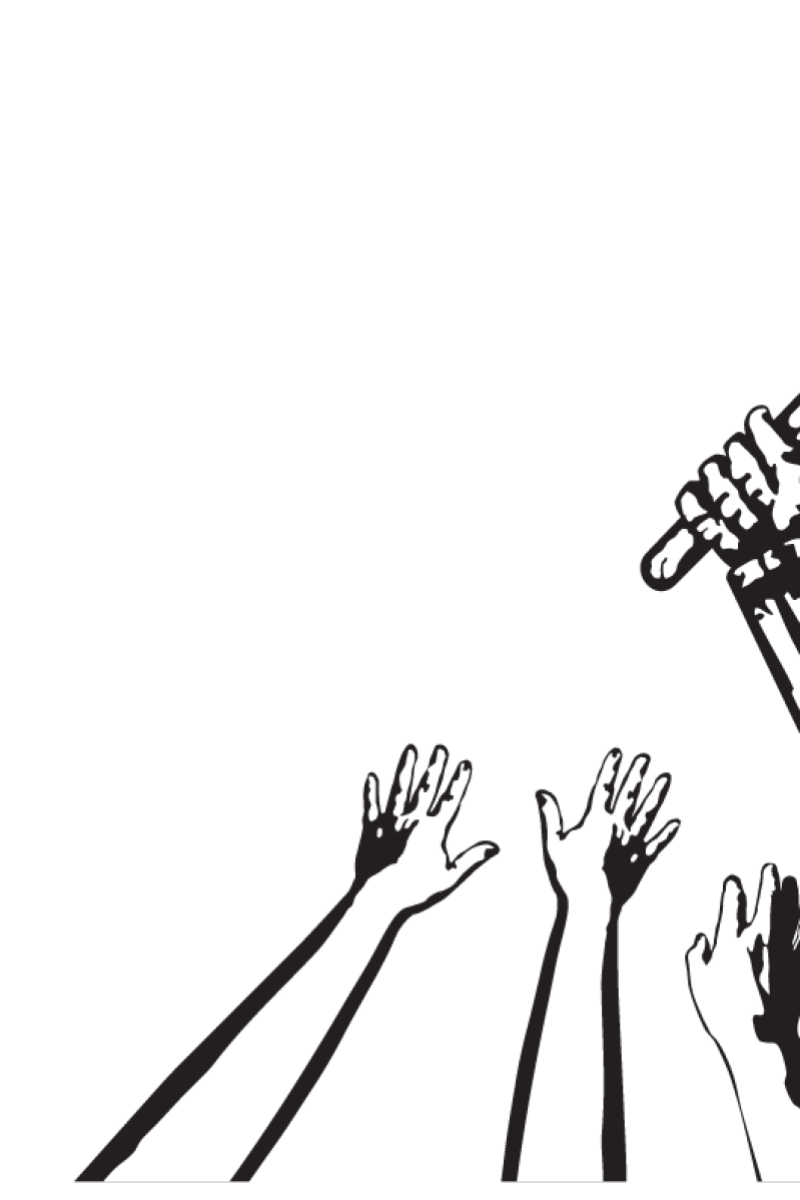 Talking Points: How would you fix the police brutality problem in America?
Complied by junior reporters Bobbi Lee, Joanne Yau, Dennis Chow and Sophia Zhang
With all the protests occurring in the US against police brutality, we wanted to know what students in Hong Kong thought about how to solve this issue

Most students think education, empathy and better training are the best solutions
Complied by junior reporters Bobbi Lee, Joanne Yau, Dennis Chow and Sophia Zhang
|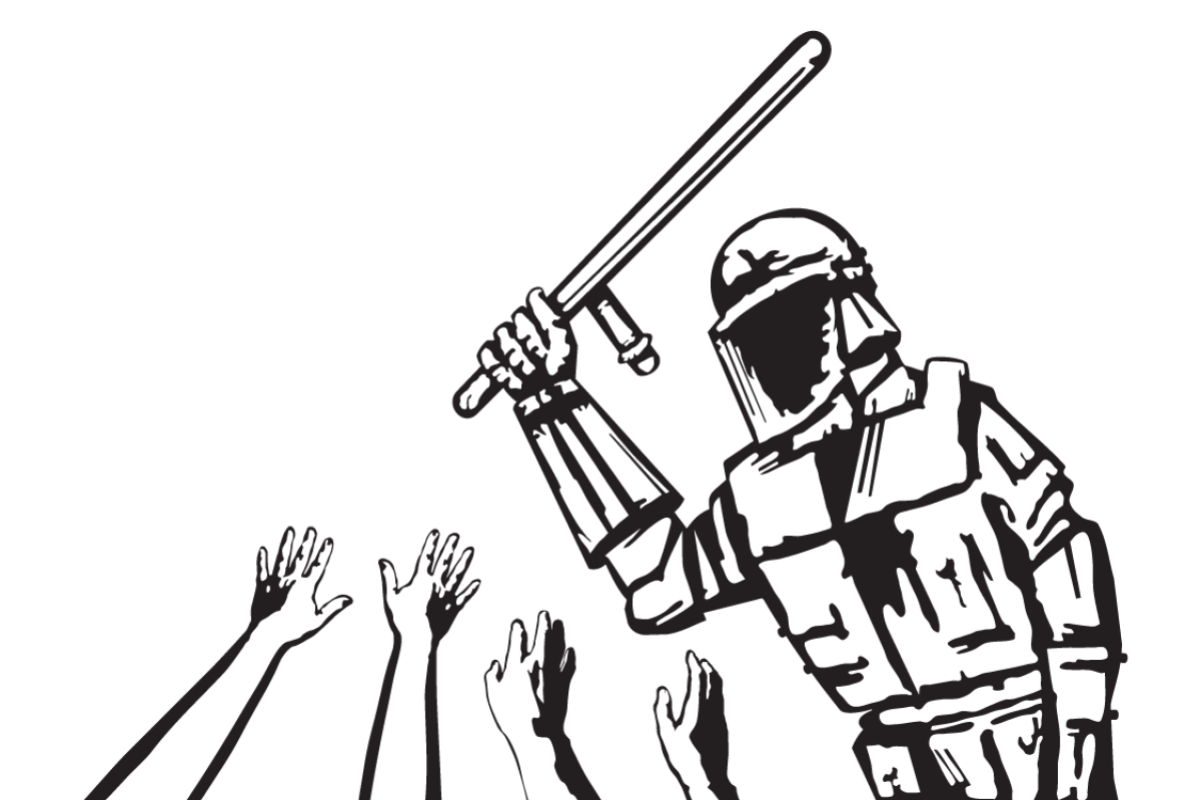 Obviously, there's no easy solution to the problem of police brutality, but where should we start?
Police culture needs to change. Despite the drop in the national crime rate, the US government has increased the police departments' budget every year, which allows them to buy more weapons. Law enforcement funding should be reduced. The money saved should be spent on social services to address crucial issues that affect the black community, such as poverty and homelessness.
Anna Oldenziel, 13, Chinese International School
The best way to deal with police brutality would be to reform the police force. Police officers need more training and restrictions. In the US, it takes a maximum of six months of training to become a police officer. More police training would have prevented incidents such as George Floyd's death, in which the officer involved used a wrong method to restrain the man.
Sahil Harjani, 13, South Island School
The police force has to be reformed so that they embrace diversity. People from different ethnic groups should be encouraged to join the police force in order to prevent situations in which white police officers beat up or kill black suspects. In the US police force, there are a lot more white people than black people. A broader representation of minorities would bring in more voices so police officers would be able to make a fair decision. For example, talking to African-American colleagues would allow white police officers to better understand their situations. This would reduce the number of black people being killed in encounters with the police and help build harmony in the country.
Harry Lam, 16, Yuen Long Merchants Association Secondary School
US protests: The demonstrations over George Floyd, police brutality and a guide to #BlackLivesMatter
I would start campaigns to strengthen oversight of the police force and facilitate better training for them. Apparently, it takes more hours of training to become a barber than a policeman in the US – this is quite shocking. The root of the problem is racial discrimination, so education and open-minded discussions would be a good start.
Quincy Leung, 15, The Lawrenceville School, US
Protests and riots are not as effective as talking to someone from a higher authority who has the power to make changes. Protests do get people's attention, and now police officers are not allowed to use certain methods to restrain people. But talking to someone with more authority would be more effective in stopping police brutality. Higher-ranking police officers and law enforcement institutions could help spread the message of justice.
Iona Nicholas, 13, South Island School
I would propose a law to protect black people. If anyone deliberately insults black people, they would be punished in a court of law. This way, everyone would know the rules and racial discrimination would no longer exist. Also, an institution should be set up for the protection of black people, especially to investigate cases of racial discrimination and take the offenders to court. They are entitled to human rights and freedom like everyone else.
Yuri Sum, 16, Fung Kai No. 1 Secondary School
Face off: Is it reasonable that the police has been granted HK$1 billion for working overtime during protests?
First, the use of certain weapons should be banned unless there is a state of emergency where the public is under threat from protesters. The use of batons should be restricted as well. They should only be used when a police officer is under attack, or if it is the only possible way to control a person. Secondly, laws must be implemented to ensure that police officers will not abuse their power. Without proper legislation, the problem of police brutality will never be eliminated.
Anonymous, 15, St Paul's Convent School
The main reason police violence is common in the US is because of the principle of "qualified immunity". If police officers use excessive force when carrying out their duties, this immunity protects them as long as their actions don't violate clearly established laws or constitutional rights which they should have known about. Therefore, police officers are safe even if they abuse their power. To solve the problem, the US government should scrap this immunity.
Gigi Siu Yik-man, 16, Ma On Shan Tsung Tsin Secondary School
I would retrain all American police officers and teach them not to use excessive force. In addition, the US government should impose heavier punishments on police officers who use excessive force, but it doesn't seem to have done much. The police force needs more supervision.
Jessie Ip, 17, Fung Kai No. 1 Secondary School
Police brutality is a pressing issue around the world. Actions like kneeling on someone's neck are probably taught in the police academy. I would stamp out police violence by training officers differently. I would make sure they are trained to develop empathy for civilians. They have to put themselves in someone else's shoes. If officers were more empathetic, there would be less police brutality.
Shloka Vishweshwar, 13, German Swiss International School
Next week's question:
How do you feel about people who have stopped wearing face masks?
Send your answers to [email protected] before midnight on Monday. Don't forget to include "Talking Points" in the subject line, as well as your name, age and school.
Sign up for the YP Teachers Newsletter
Get updates for teachers sent directly to your inbox
Sign up for YP Weekly
Get updates sent directly to your inbox