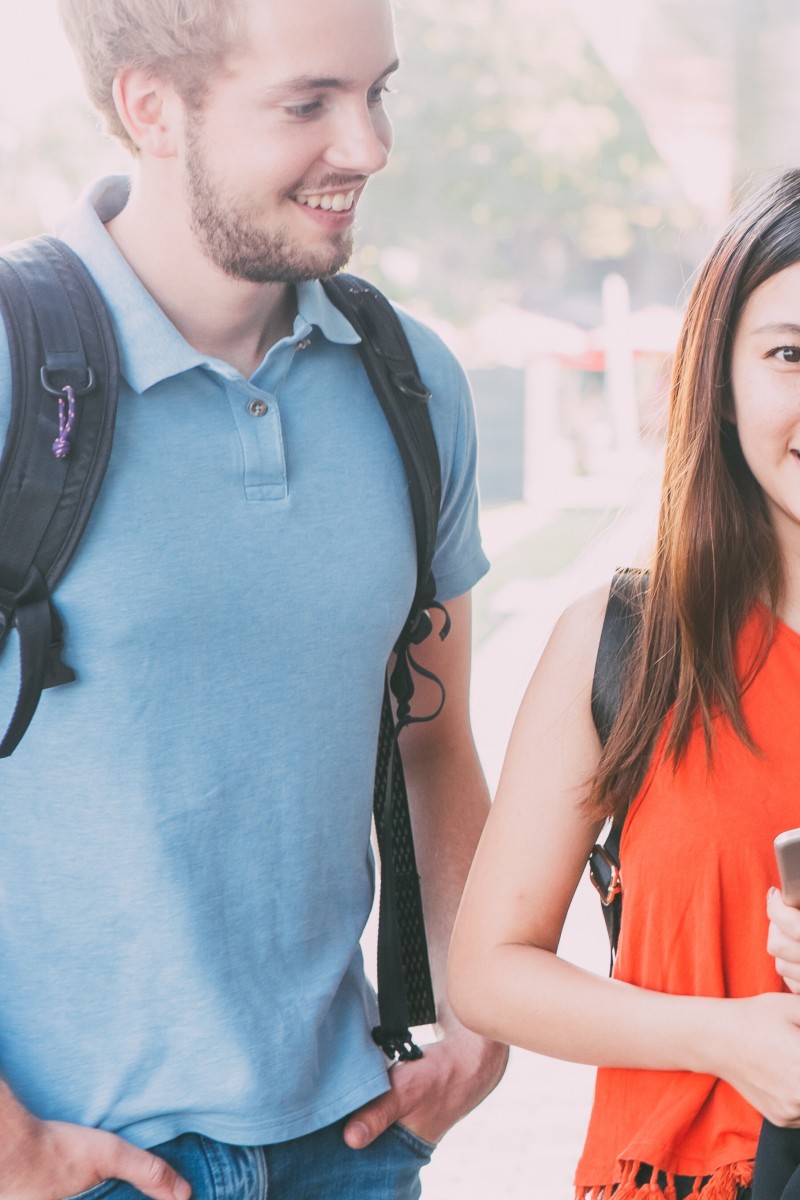 Opinion: Cancelling the China and Hong Kong Fulbright programme is a short-sighted approach
China and Hong Kong Fulbright alumni
Alumni of the programme write about their experiences and how they spread cultural understanding in the US and China

Trump's executive order will worsen Sino-US relations
China and Hong Kong Fulbright alumni
|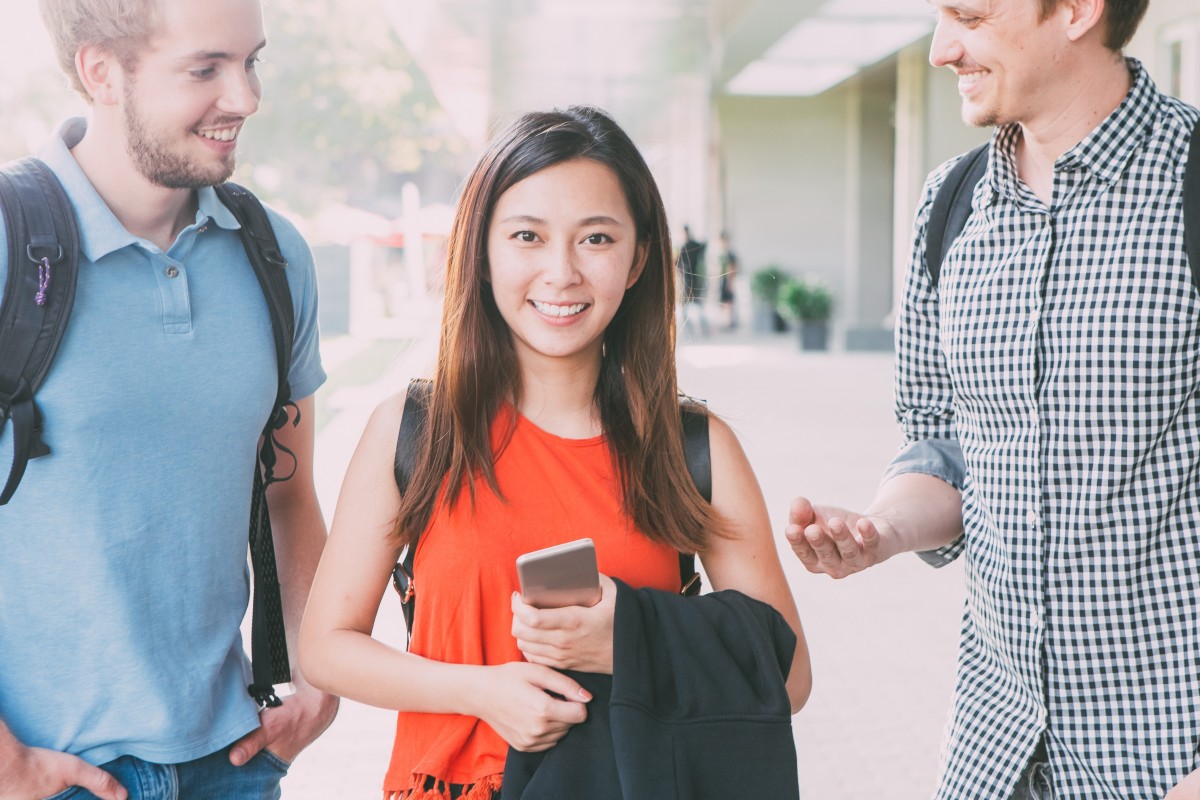 Exchange programmes help people learn more about each other's cultures and dispel stereotypes.
Fulbright is an exchange programme that promotes international good will as students take the opportunity to study abroad in the fields of education, culture, science, and more. In a recent executive order, US President Donald Trump announced he was cutting the exchange between the US and China. Fulbright alumni have penned an open letter denouncing the decision, as printed in full.
Not only is cancelling the Fulbright programme to China a terrible idea, it is part of a short-sighted approach to replace bridge-building interpersonal diplomacy efforts with hard-line tactics. Backing China into a corner by taking the unprecedented step of ordering a Chinese consulate in the US to close, and heightening the slap in the face by ordering it evacuated within three days, may be justified based on purportedly illegal activities happening within, but offers no chance for China to save face.
Those of us who have spent time in China have learned that how you go about doing something is just as important as what you do. Not surprisingly, China retaliated swiftly to this humiliating action, closing the US consulate in southwest China, in the city of Chengdu. This deprives the US access to an important economic and cultural hub of Western China and will ultimately harm US interests within the region.
We aren't suggesting that maintaining the Fulbright programme in China will solve all the problems in our two countries' complicated relationship, but keeping us interacting with and learning from one another will go a long way toward facilitating greater understanding and hopefully, stronger relationships in the future.
China orders US to close consulate in Chengdu in retaliatory move
A provision buried deep in President Donald Trump's July 14 executive order seeks to terminate the Fulbright exchange programme between the US, China and Hong Kong. This action is a misguided attempt to protest treatment of Hong Kong's autonomy and addressing concerns related to US interests. Rather than protect the United States' national security and economy, it will only worsen the already fragile Sino-American relationship by halting an exchange that has produced leading cross-cultural thinkers, diplomats, scientists and writers in our countries for over half a century. As alumni of this bilateral effort, we can attest that it has changed lives on both sides.
After WWII, Congress created the Fulbright Programme in 1946, "to bring a little more knowledge, a little more reason, and a little more compassion into world affairs and thereby increase the chance that nations will learn at last to live in peace and friendship." The US-China and US-Hong Kong programmes annually include 150 individuals across disciplines.
Each year, 60 American students, teachers, and scholars from all walks of life are welcomed at Hong Kong and Chinese universities, governmental laboratories, and other higher learning institutions. The US reciprocates by hosting 90 Chinese citizens and Hong Kong residents at our institutional counterparts. By living and working in communities abroad, we engage in person-to-person, citizen diplomacy that leads to real cross-national understanding over time.
Trump asked Xi for election help and supported camps for Muslim minorities in China, according to new book
Through everyday activities, American Fulbrighters in China collectively counteract negative representations of Americans in real life. Each time we exercise in parks with dancing "aunties," say hello to security guards, hold the gate open for our neighbours in residential communities, and behave as good samaritans when strangers are injured, we erode the common stereotype of "the arrogant and ignorant American." By exhibiting our country's values to all we meet in our adopted neighbourhoods, schools, and workplaces, we disperse long-term, grassroots, soft diplomacy.
Chinese Fulbrighters in the US provide a window for Americans to learn about contemporary Chinese culture, technology and marketplace integration. When Chinese Fulbrighters and their American students or labmates talk about similarities between Thanksgiving and Chinese New Year, Chinese culture becomes more familiar to Americans. When Chinese Fulbrighters spend time in American society and institutions, they gain insight into our ways of thinking and doing that can serve to undercut caricatures of Americans learned over a lifetime of biased media. Upon returning home, our counterparts act as friendship ambassadors to friends, family, neighbors, and co-workers, thus undoing prejudices about the United States one person at a time.
Trump administration rules Hong Kong 'not suitably autonomous' from China
After completing the Fulbright, participants have become scholars, entrepreneurs, and politicians who play important roles in Sino-American relations. Former US, China, and Hong Kong Fulbrighters are members of the National Committee for US-China Relations, the Council of Foreign Relations, the National Academy of Sciences, and congressional staff delegations. We are authors of academic and popular publications, international student advisors, and faculty members and students at prestigious universities throughout the world. The Fulbright experience prepared us for these important public service roles.
The primary benefit of the Fulbright experience is deep, mutual societal empathy that can be gained only through long-term exposure. Since the programme began, American understanding of China has entered an unprecedented golden era. Never before have so many Americans learned Chinese, travelled and lived in China, and been able to bring this knowledge back to the US. American policymakers, businesspeople, artists, and citizens understand China as well as they do in large part because of these experts. Understanding does not necessarily mean agreement, but a deeper appreciation of China's uniqueness enables our country to make informed, measured moves in this relationship. China will only become more important, not less, to Americans in the foreseeable future.
In this light, making a fiscally miniscule investment in America's China experts is prudent.
To be sure, the Trump administration would like greater leverage in political discussions with the Chinese government as they relate to Hong Kong. Protecting the Fulbright programme is the perfect way to do this: by learning to speak each other's languages, both literally and figuratively, we become more effective with diplomacy that "gets" the other side. Ending the Fulbright programme only contributes to a future of superficial interactions and hardened divisions that will hurt American interests in the long run. It is the exact opposite of what we need in our current, perilous times.
By the following authors:
Amanda H. Schmidt, Associate Professor of Geology at Oberlin College and China Fulbrighter 2009-2010 and 2019-2020;
Ting Ni, PhD candidate at UC Berkeley and 2019-2020 Fulbright recipient;
Yiyi E. Wong, Burleson Institute Fellow and China Fulbright 2008-2009;
Tami Blumenfield, Adjunct Assistant Professor of Ethnology at the University of New Mexico and China Fulbrighter studying Mosuo communities in Yunnan in 2001-02 and 2016;
Mark Chih-Wei Liang is a member of the 2019/2020 Hong Kong/Macau Fulbright cohort
Sign up for the YP Teachers Newsletter
Get updates for teachers sent directly to your inbox
Sign up for YP Weekly
Get updates sent directly to your inbox