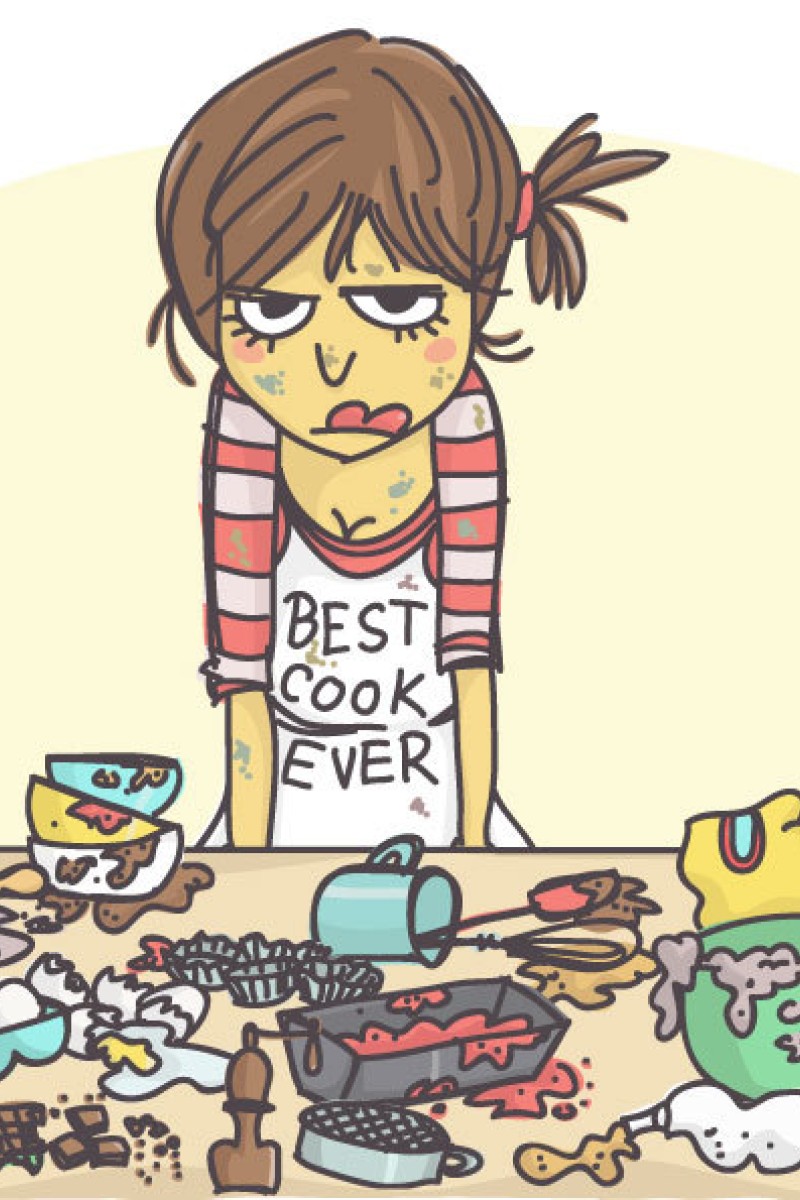 Top 10: What's something you're bad at, but wish you could do well?
We asked our readers about the skills they wish they had

From being on time to starting conversations and cooking, here's what they want to improve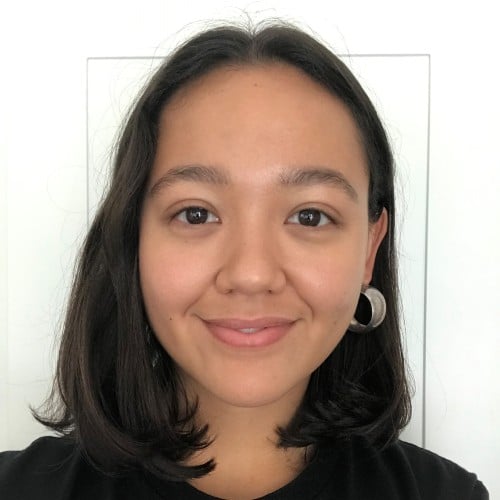 Amalissa joined Young Post in 2020 as the Junior Reporter Manager. She has an interest in lifestyle, culture and fashion and assists young people in their pursuit of journalism.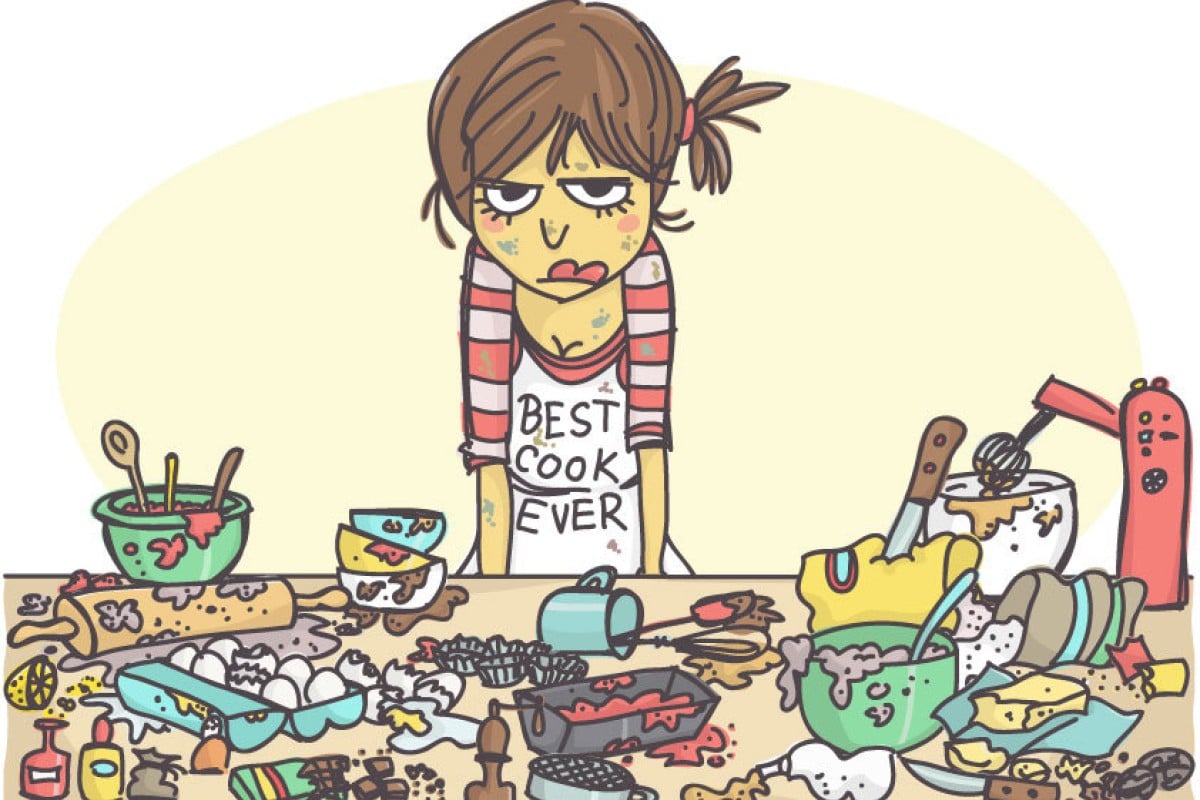 Have you always wanted to be a good cook, but just can't shake it in the kitchen?
I lack self-discipline. Every day, I fall asleep during lessons. This is because I go to bed so late. When I'm doing my homework, I also play games or watch videos on my smartphone or computer, so it takes a very long time to complete my assignments. As a result, I don't go to bed until late at night. 
I wish I could motivate myself and do what is right, which is to go to bed early every night.
Ivan Mok, 16, PLK Cheung Fook Sien College
I am terrible at managing my time. I always do my assignments the day before the deadline, meaning I don't have time to take part in any extracurricular activities. 
This is very frustrating. I wish I could manage my time better and put it to better use. Then I would get more done. 
Senuna Chan, 12, St Mary's Canossian College 
What fictional character do you most relate to?
I'm very nervous when performing in front of a big crowd. My legs shake and my mind goes blank. The feeling is so intense that sometimes I want to cry.
I love playing the piano so I wish I were not so nervous. Stage fright affects my performance during competitions. I don't want that to happen.
Wong Tsz-yan, 16, Catholic Ming Yuen Secondary School
Starting conversations, for sure. I am slow to begin speaking to another person, and when I actually do, it just feels awkward. If I could start conversations with others more naturally, it would make it a lot easier to make new friends.
Sam Li Chak-kwan, 15, Tsuen Wan Public Ho Chuen Yiu Memorial College
Running. I find it really hard! Even when I run a short distance, I feel very weak. But I keep trying because running is good for my health and gives me a good night's sleep.
Jenny Tsang, 15, Fung Kai No. 1 Secondary School
What's the most helpful study tip you've learned?
Singing. I only sing well in my dreams. When I was a child, I wanted to be a singer, but I realised that the only way I could make a career out of singing was if people paid me to stop singing! 
I don't really like my voice, so for now, my bathroom is where my talents truly shine.
Lui Mei-pui, 15, STFA Seaward Woo College 
I wish I had more confidence in myself. I have had this problem since primary school, and my friends have always teased me for being a "shy girl". 
I've tried many things to overcome my shyness but nothing has worked so far. It's frustrating and sometimes I get mad at myself! Ugh ... I wish I could be more confident!
Jade Wong, 13, Tak Nga Secondary School
Being on time is my Achilles heel. Sometimes it's an external force, such as a traffic jam or heavy rain, that makes me late. But mostly it's my fault. 
I'm often late for class and dates because of my laziness and carelessness. My mum said being punctual shows your respect for others and plays an important role in your future success. Therefore I realise I have to get rid of this bad habit but it's hard to change. However, I firmly believe that nothing is impossible if I really want to improve myself. Determination is key!
Dora Ng, 16, HK & Kowloon Chiu Chow Public Association Secondary School
What's your most useless skill or talent?
I am very bad at remembering which buttons to press when playing PS4 games. There are a lot of buttons and I always forget what they are used for. 
I wish I knew those functions by heart because it would make gaming a lot more exciting. Then I could also play more often.
Chiu Ka-yat, 13, Maryknoll Fathers' School
Cooking, definitely. I'm scared of getting burned by the flames from the stove. I really hope I can overcome my fear one day and improve my cooking skills.
Shing Chi-him, 12, King Ling College
Our question for next week is: What is your favourite Hong Kong-based Instagram account? If you'd like to take part, please send your response, along with your full name, age and school, to [email protected] by Friday, December 4!
Sign up for the YP Teachers Newsletter
Get updates for teachers sent directly to your inbox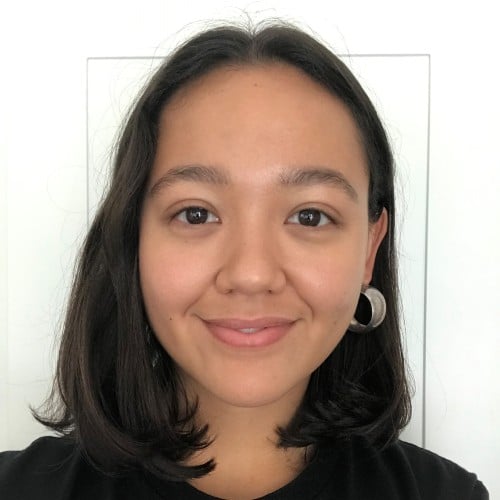 Amalissa joined Young Post in 2020 as the Junior Reporter Manager. She has an interest in lifestyle, culture and fashion and assists young people in their pursuit of journalism.
Sign up for YP Weekly
Get updates sent directly to your inbox