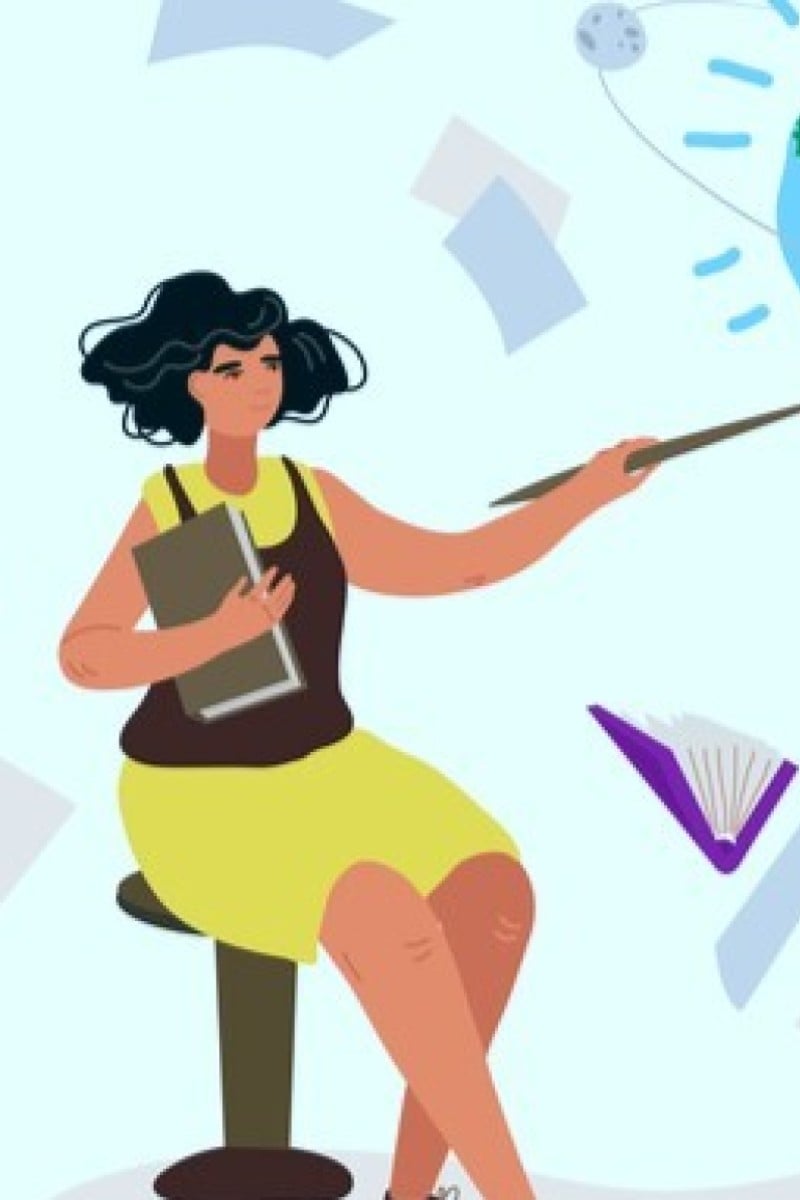 Top 10: Who is the best teacher you've ever had? What did they teach, and what made them so special?
Whether they inspired you as a young child to be your best self, or make you laugh in online lessons, educators play an important role in our life

We asked our readers which teachers had inspired them the most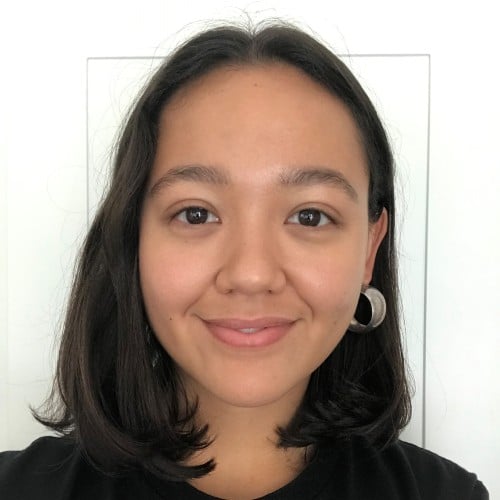 Amalissa joined Young Post in 2020 as the Junior Reporter Manager. She has an interest in lifestyle, culture and fashion and assists young people in their pursuit of journalism.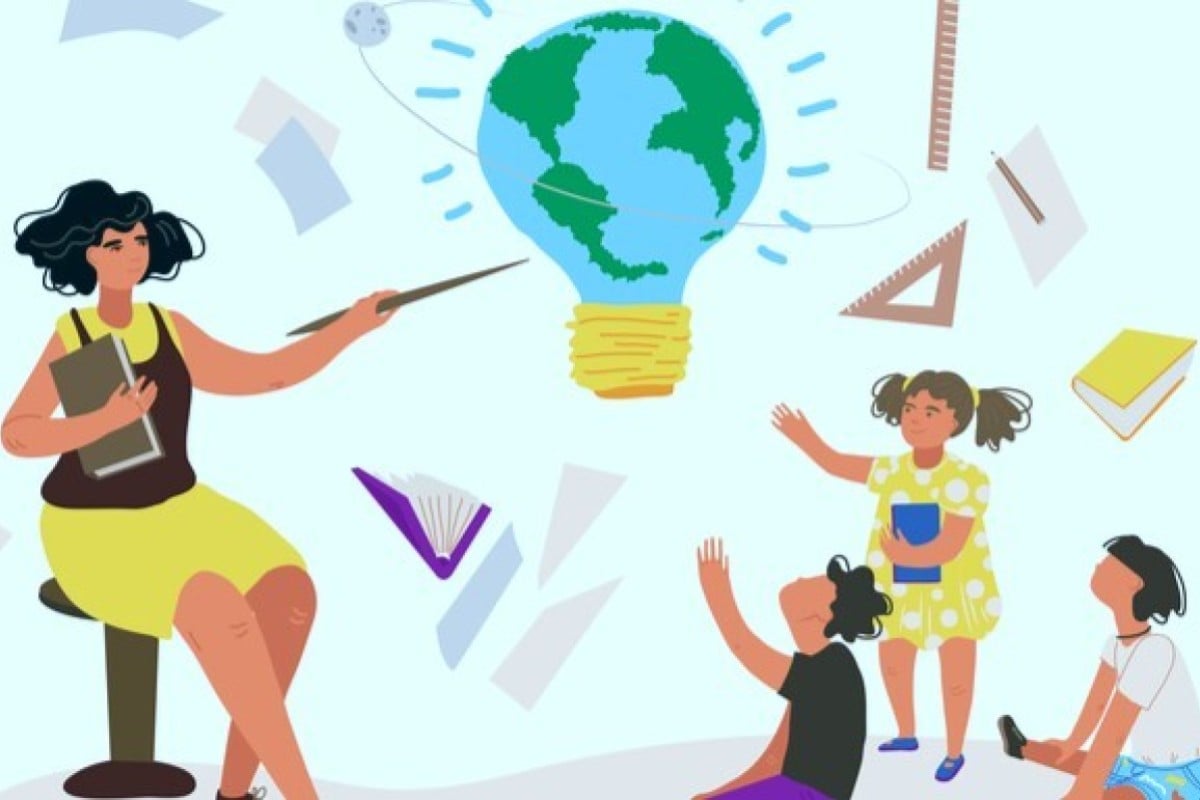 Great teachers help create amazing adults
A music teacher from my primary school. She was very generous, and always bought us small treats if we did well on tests or exams.
Even though I don't really enjoy music, music classes were interesting because this teacher made everything way more engaging.
If students didn't do well, she would always give them a second chance, which I thought was kind and understanding of her.
Tonia Tam, 13, Pope Paul VI College
Miss Yip, who is both my class teacher and Chinese teacher. She's really special.
She uses fun, funny ways to teach us Chinese, which helps us to memorise the vocabulary.
Sometimes, she is strict, but mostly she is friendly.
She's talkative, too, and likes to tell us about herself. When she is quiet, we know that we are done for! I feel like Miss Yip is a friend instead of our teacher.
Nicholas Li, 12, Maryknoll Fathers' School
I am passionate about learning but I tend to get bored really quickly if the lessons are not interesting enough.
Mrs Jolly's English lessons are completely unlike other teachers'. She often arranges fun and diverse activities to engage us, and allows us to voice our opinions without inhibitions.
The best part – she has a great sense of humour! This is why I stare at the clock every day, waiting for her class to start.
Adem Ng Cheuk-lok, 12, HKMA David Li Kwok Po College
If you could swap lives with someone for a day, who would it be?
Miss Leung was my class teacher in primary school. At the time, I was very unhappy that the grades at my school were pretty average.
But she told me, "I would rather you got good grades in an ordinary school than get unsatisfactory marks in a school with excellent grades."
Her words woke me up. I no longer cling to school status but keep working hard for myself. If it weren't for her, I might be addicted to the stress of not seeing a point in studying seriously.
So I thank her very much, and I believe this is what makes her a good teacher.
Noki Wong, 15, Fung Kai No. 1 Secondary School
When I started primary school, my English was very bad. I would get low marks in every English exam.
At first, I thought I was the stupidest student in the world and wanted to give up – not just English, but all my subjects. Fortunately, I met a good English teacher. She never blamed me for getting low marks. She would always teach me at lunch time and encourage me to read more English books.
She also encouraged me to talk about things that made me feel bad, and she would help me to overcome these difficulties. It was like we were best friends.
Because of her support, my English has improved. My exam results are good. I think I'm the luckiest person in the world, and am grateful to my teacher for giving me the confidence I needed. She helped me become the person am today.
Li Ming-chak, 14, King Ling College
What's something you're bad at, but wish you could do well?
My music teacher is the best. I've never had much self-confidence. Seeing that all my classmates had speciality made me feel ordinary.
My life changed when I joined the school band and met this music teacher. What makes him happiest is seeing his students fall in love with musical instruments. His encouragement makes me believe in myself.
He often says: "You don't have to be rich to learn musical instruments." This makes me smile. It is so heart-warming.
I am very grateful to this music teacher for increasing my confidence. Thank you!
Mandy Lau Man-yui, 15, Catholic Ming Yuen Secondary School
The best teacher I have ever had is my primary school teacher, Miss Chan. She was both my Chinese teacher and class teacher for three years.
She left a deep impression on me, because she was my first proper teacher. Her kindness and encouragement felt like the sun, providing me with warmth and energy throughout my primary school life.
The atmosphere she created in her classroom and her excellent teaching skills let me learn with pleasure.
Venus Lin, 15, Tsuen Wan Public Ho Chuen Yiu Memorial College
My biology teacher looks intimidating at first, but he is actually very funny. He has a knack of making students pay attention in his class.
He makes lessons interesting by asking trick questions or making a joke at the right time. He also cares a lot about our lives. He often tells us not to waste our time and to live up to our full potential.
But the best thing about being in his class is that he encourages us to think. He often tells us cool facts that aren't on the DSE syllabus. He tolerates us pestering him with endless questions about biology, however far-fetched and unrelated to the syllabus they are.
My friends and I once discussed some questions with him after school for so long that he had to put an end to the conversation by saying he had to go home and cook dinner!
Anna Wong, 16, Chiu Lut Sau Memorial Secondary School
If you could ask your future self one thing, what would it be?
Mrs Sheena Jolly, my class and English teacher, is very nurturing and accommodating. She has a unique way of teaching.
Her classes are never boring, and I always learn something new. She always encourages us to participate in English competitions to hone and demonstrate our skills.
She always tells us , "Never settle for mediocrity." For so many reasons, she is my favourite teacher!
Disha Deepak Shetty, 12, HKMA David Li Kwok Po College
Mr Chan is the best teacher I've ever had. When I was in Primary One and Two, he was my PE teacher. He taught me how to play table tennis, so that I could join the school team, and I won a competition.
Although he wasn't my PE teacher for the rest of primary school, we would still chat with each other. When I finally graduated, Mr Chan gave me a present. It was a new ping-pong paddle!
That kindness made me realise he was the best teacher I've ever had. Thank you, Mr Chan!
To Sheung-man, 13, Maryknoll Fathers' School
Our question for next week is: What scientific or technological advance do you find mind-blowing?
If you'd like to take part, please send your response, along with your full name, age and school, to [email protected] by Friday March 5!
Sign up for the YP Teachers Newsletter
Get updates for teachers sent directly to your inbox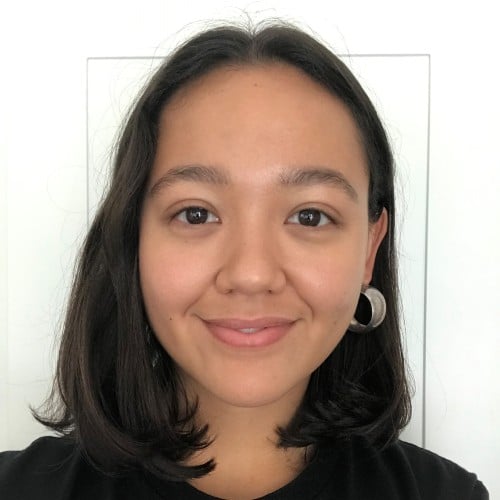 Amalissa joined Young Post in 2020 as the Junior Reporter Manager. She has an interest in lifestyle, culture and fashion and assists young people in their pursuit of journalism.
Sign up for YP Weekly
Get updates sent directly to your inbox