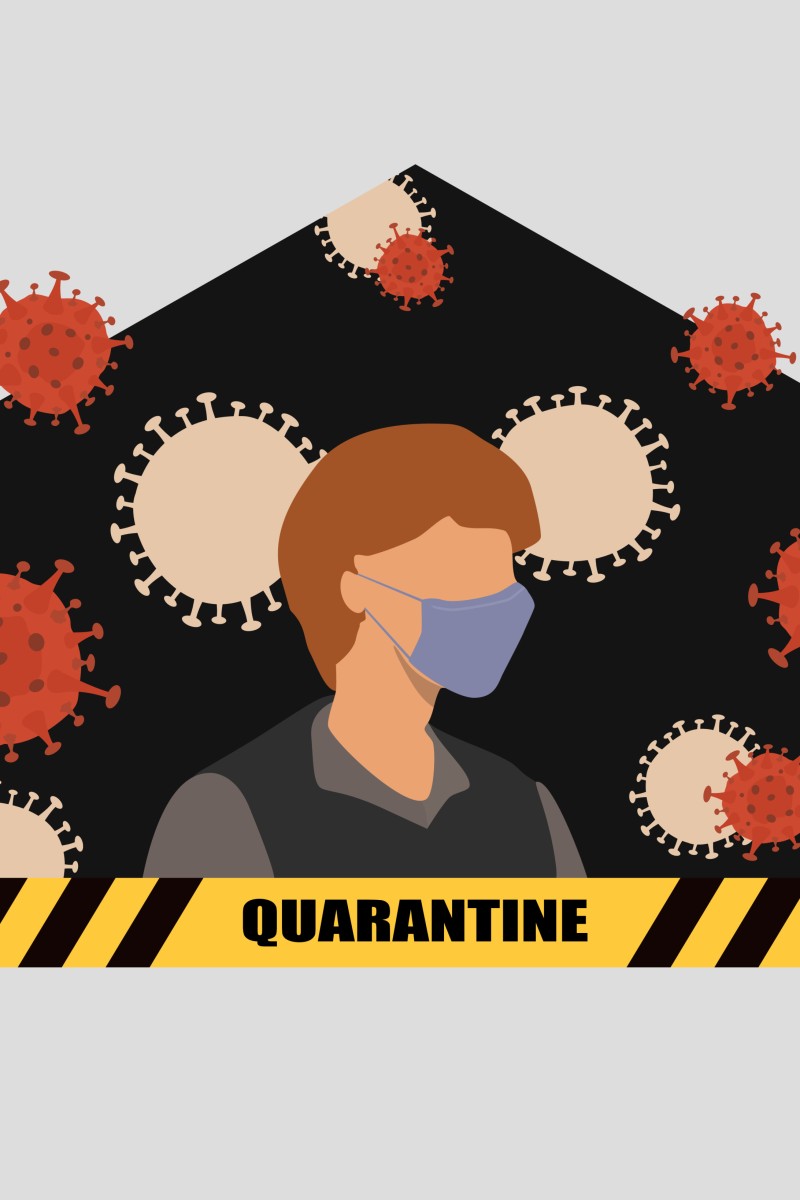 Face Off: Should celebrities be exempted from quarantine?
Each week, two of our readers debate a hot topic in a debate that doesn't necessarily reflect their personal viewpoint

This week, students discuss whether celebrities should be exempted from Hong Kong's strict quarantine rules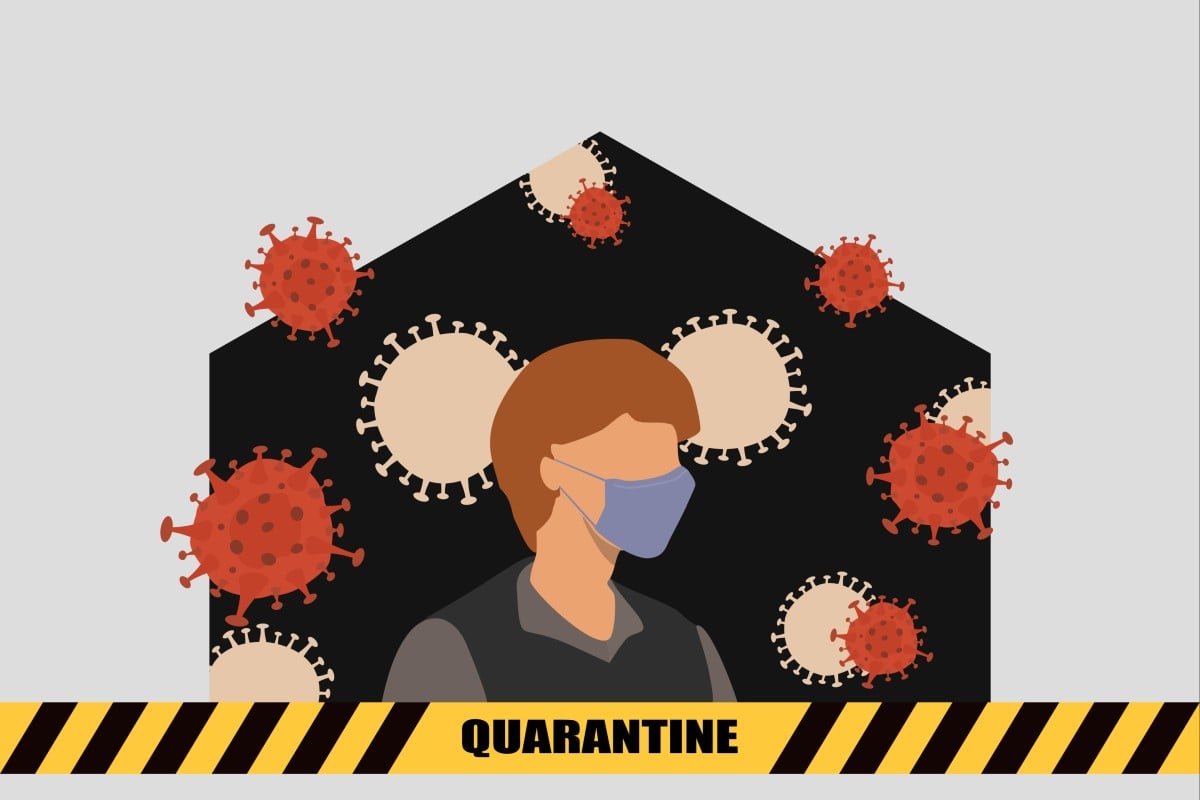 Hong Kong has some of the strictest quarantine rules in the world ... should celebrities be allowed to skip the process all together?
If you are interested in joining future Face Off debates, fill out this form to submit your application.
FOR: Hannah Wu, 15, Island School
Visitors to Hong Kong currently have to undergo a quarantine period upon arrival at Hong Kong International Airport. The city has one of the world's strictest quarantine measures.
However, it seems that some high-profile travellers are allowed to avoid mandatory quarantine in the city.
Actress Nicole Kidman was supposed to be in a hotel room in Hong Kong for 14 days, but she was exempted, sparking outrage among the public. She was able to do so because Hong Kong's Commerce and Economic Development Bureau gave her permission to film her new television series since it would contribute to the local economy.
Changes in quarantine rules cause chaos
Even though this was considered unfair to Hong Kong's citizens who had to go through quarantine, exemptions for celebrities aren't uncommon. Around the world, many famous people have received permission to skip quarantine for similar reasons.
Though many people may disagree, this "special privilege" for celebrities helps the economy. Many of them have a large following on social media, and when they visit a city, they are likely to promote certain restaurants, shops or tourist attractions.
They usually visit shops that sell brand-name goods and buy things that normal people would not buy during these difficult times.
What's more, they appear on television and in local newspapers and magazines, boosting tourism amid the coronavirus pandemic.
The world may never reach herd immunity against Covid
Celebrities have the ability to cause widespread panic and rumours. If anything goes wrong during their stay in quarantine, there could be far-reaching consequences for other visitors in the future.
To mitigate these risks, allowing celebrities to skip quarantine may be the easiest way to prevent bad publicity for the city.
Even though celebrities are exempted from quarantine, authorities ensure they take Covid-19 tests regularly. Also, they must provide details of their visit beforehand to local authorities, and they must stay off public transit.
With these tough measures in place, I have no problem with celebrities being exempted from quarantine in Hong Kong.
Vaccinated people with the Delta variant can still be contagious
Against: Amaanat Rekhi, 14, South Island School
In the era of Covid-19, quarantine is the norm if we wish to eventually be able to travel abroad. The last thing we want is a tsunami of coronavirus cases, overworked healthcare workers and a shortage of resources. The health and safety of the public is of prime concern during this global pandemic.
So, why should celebrities get special treatment? Why should they be exempted from quarantine? Why should they be treated as if they are above the law?
Well, the answer is simple: they should not.
What is a 'vaccine breakthrough' case?
It is obvious that quarantine measures were put in place by the government, with the advice of medical professionals, to protect the public from this deadly disease. These are dangerous times, and with new coronavirus variants such as Delta and Mu spreading around the world, Hong Kong could be facing a fifth wave later this year.
So far, the city has been spared the worst of the coronavirus thanks to its strict social-distancing and quarantine regulations.
However, the fact that Nicole Kidman was not quarantined could have put Hongkongers at risk.
You should still mask up, even if you're vaxxed
Kidman and her entourage were permitted to skip isolation because her work was "conducive to maintaining the necessary operation and development of Hong Kong's economy", authorities said.
Since when was filming a television series considered a "necessary operation?" And why was the actress exempted quarantine when business people who contribute to the city's economy were not?
Health experts say teens should only get one dose of the jab
Can we overlook the safety of a majority of people for the economic welfare of a few? By allowing the individual liberties, desires and comforts of celebrities to take precedence over the well-being of others in the community, the government is creating a dangerous environment simply to satisfy the wants of a few.
Celebrities should be quarantined, just like everyone else, regardless of their industry or personal preferences, and laws should not be bent to satisfy their demands.
Individual liberty and economic prosperity is important for a city. But they should not be allowed to destroy the common good.

Sign up for the YP Teachers Newsletter
Get updates for teachers sent directly to your inbox
Sign up for YP Weekly
Get updates sent directly to your inbox