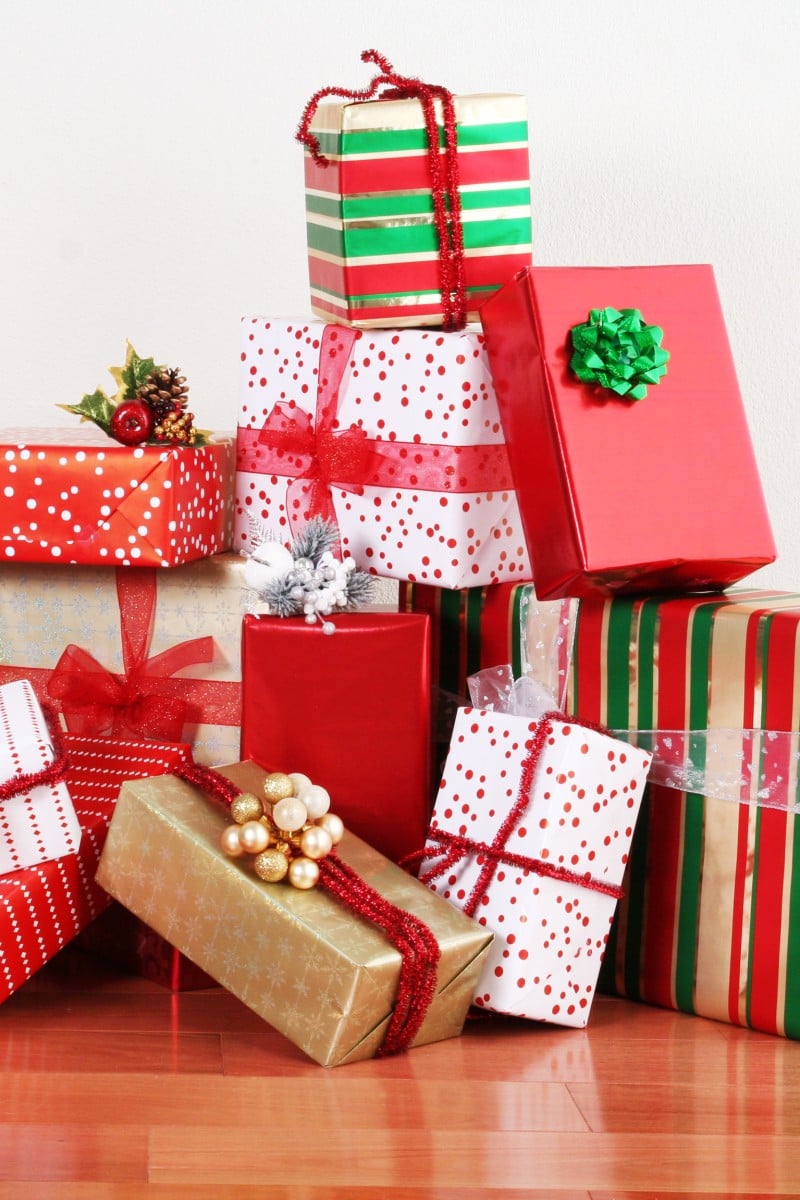 Top 10: What was the best gift you have ever given or received?
From puppies to home-made blankets and hugs, our readers tell us about the best present they've ever given or been gifted

What's your favourite present you've been given? Do you prefer to have something bought from a store, or made by hand?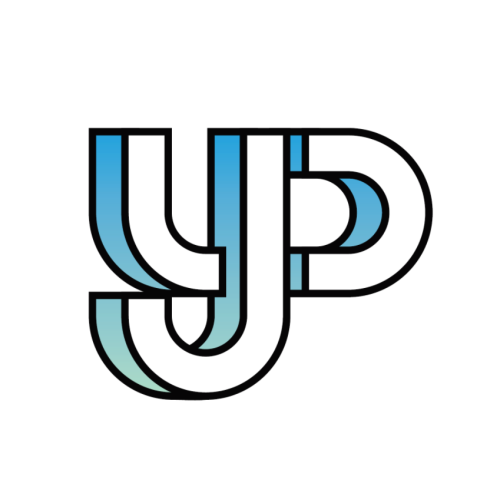 Readers share their thoughts and opinions on everything from social issues to pop culture.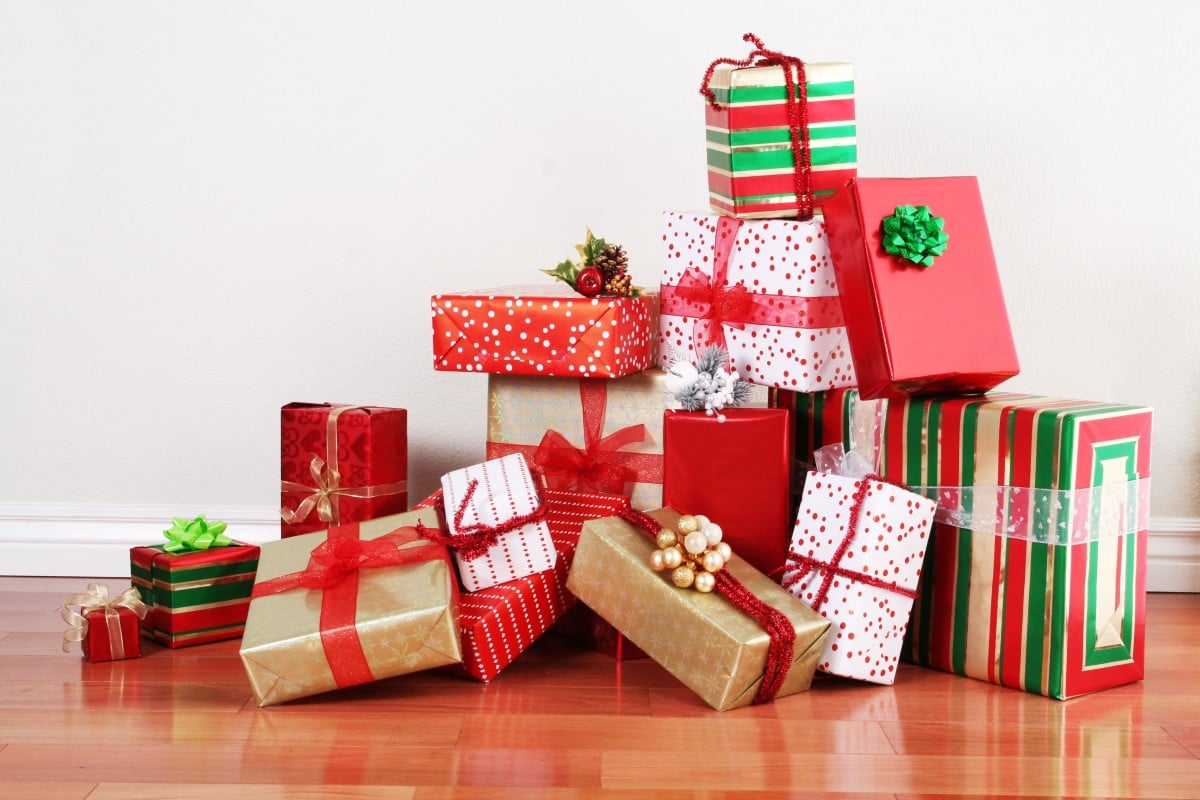 Do you prefer to give gifts, or to get them? Be honest! Photo: Shutterstock
Last week, we asked our readers: What was the best gift you have ever given or received?
This week's question: What is your New Year's resolution for 2022?
To take part, drop us a line via this form or email us at [email protected] by 11.59pm on December 27. Tell us your name, age and school.
Me! I am the best gift I've given to my parents. I have an incredibly warm and loving family and I have always been told that I am the best gift they have ever received. This makes me feel so special.
Carol Lu Jiahui, 16, NTHYK Tai Po District Secondary School
A puppy from my grandma. When I was small, I really loved animals. But our family couldn't afford to get a pet.
One day, I stole a dog from a restaurant and tried to take care of it secretly. Unfortunately, my grandma found out and I had to give it away. I cried a lot.
On my 12th birthday, I received a puppy from my grandma who died a few months later. It was the last gift I got from her.
It is a cute, healthy animal now. Although it will pee on my bed sometimes, it has constantly been by my side, giving me great support during difficult times.
Stephy Fong Hoi-tung, 14, Pooi To Middle School
If you're still wondering what to get us for Christmas, we would love a puppy. Photo: Shutterstock
A winter coat from my neighbour. A few years ago, my family didn't have a lot of money so I didn't have a winter coat that fit my size. With the clothes being too small for me, I was left shivering in the cold.
One day, my neighbour decided to give me a winter coat free of charge even though the person was having a hard time.
I was very happy. It showed how generous and caring my neighbour is.
Rocanna Lo Ka-nam, 12, St Rose of Lima's College
A blanket made by my grandma. Once, I felt unhappy during winter. I didn't tell my grandma about it, but she felt it. So she stayed in my home and was with me all day.
Also, she sent me a blanket with a sticky note that had some warm words on it.
Although my grandma didn't say a lot, this blanket highlighted her unlimited love.
I love this blanket very much.
Katie Ho Tsz-wing, 15, Carmel Bunnan Tong Memorial Secondary School
The funniest things from our childhoods
The computer I am typing on. It was given by my parents some time ago.
It is a sort of gaming computer, although my parents gave it to me for educational purposes.
You know, I really wanted to be a professional gamer.
Zac Wong Sung-hei, 13, Ho Yu College and Primary School (Sponsored by Sik Sik Yuen)
A hug from a friend. I always feel stressful at school. I want to be an excellent student and compete with my classmates. Who doesn't?
The stress gradually affected my health and I looked pale and weak. One day, a friend approached me and gave me a long hug without saying a word. That hug was just what the doctor ordered.
I felt the support, care, and love that I longed for deep down in my heart.
Ivy Xiong Kit-yang, 15, CCC Heep Woh College
Sometimes a hug is all you need. Photo: Shutterstock
The best gift I have ever received is my little brother.
On my 10th birthday, my mum suddenly told me that "you will get a little brother soon!"
I was shocked because I wanted to have an older brother to take care of me.
Now, my brother is four years old and he is so cute. He would even share his candy with me.
Phoenix Kung Hei-tung, 14, Pooi To Middle School
An artwork created by a mentally handicapped person in a retirement home. Before the pandemic, I conducted an art workshop there.
At the end of it, one of my "students" offered his beautiful artwork to me as a gift.
Looking at his beaming smile and sparkling eyes, it was a touching moment that would stay in my memory for a very long time.
Jasper Lo, 17, HKFYG Lee Shau Kee College
Readers share their most useless skills
A handmade photo album my best friend gave me about five years ago.
It was a very meaningful gift which featured some of our best memories. I can imagine her working on it for many nights.
The album is filled with her drawings and photographs. She even describes the wonderful times we had together at the bottom of every photo.
Zoey Ho, 16, Fung Kai No 1 Secondary School
A card from my class teacher, Ms Wong.
I still vividly remember that day. I was in Form Five and there were butterflies in my stomach as I prepared for the Chinese exam. I was afraid that I would get a bad result.
Amid this emotional turmoil, I saw an adorable card on my desk which read: "You can do it!".
It inspired me to tackle the exam in a calm mental state.
Thank you, Ms Wong, for the best present I have received.
Vanessa Zhang Wenxi, 15, HK&KLN Chiu Chow Public Association Secondary School
Sign up for the YP Teachers Newsletter
Get updates for teachers sent directly to your inbox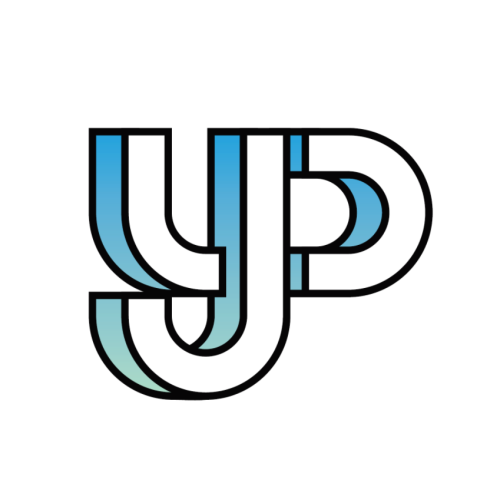 Readers share their thoughts and opinions on everything from social issues to pop culture.
Sign up for YP Weekly
Get updates sent directly to your inbox