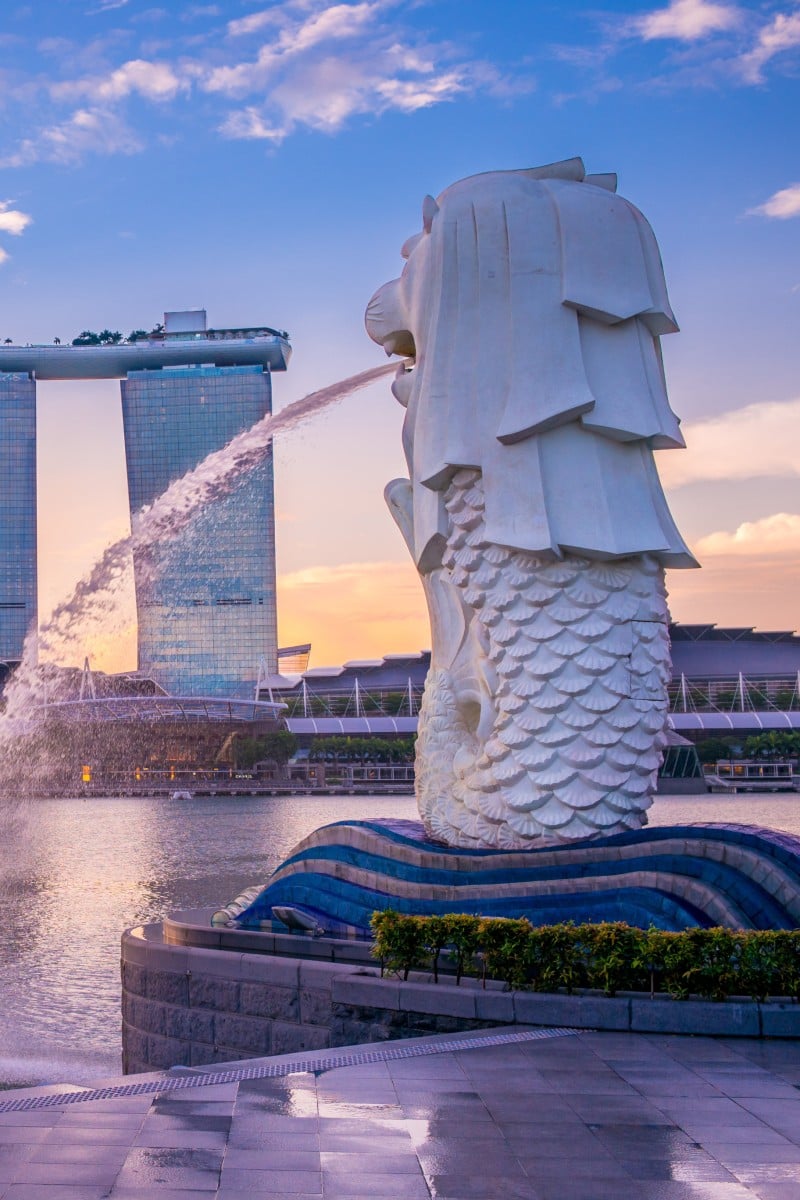 Face off: Has Singapore become more competitive than Hong Kong?
Each week, two of our readers debate a hot topic in a showdown that does not necessarily reflect their personal viewpoints

This week, they discuss whether the neighbouring city state has become better for business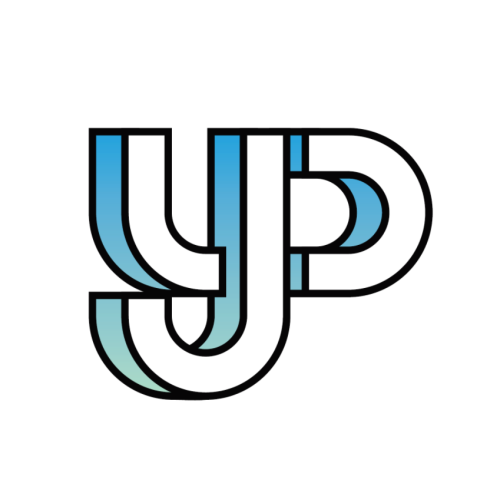 Readers share their thoughts and opinions on everything from social issues to pop culture.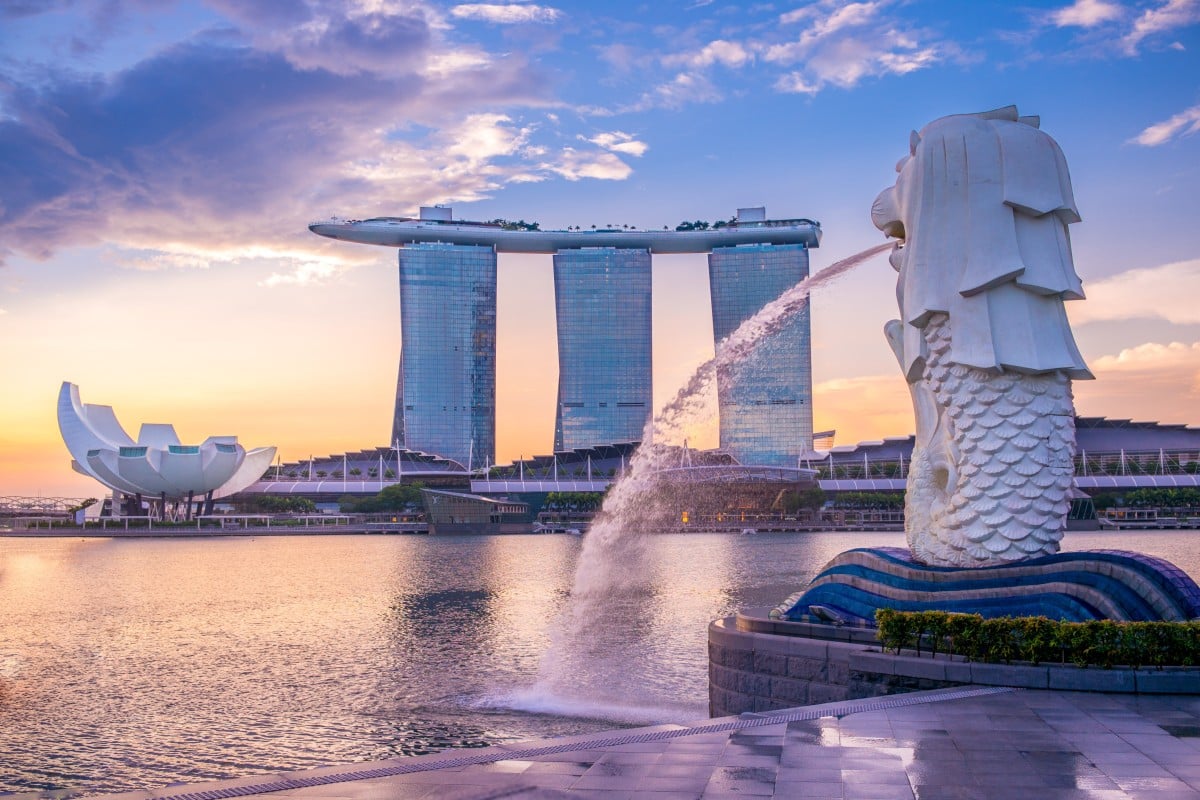 Has our neighbouring city state overtaken Hong Kong as the best place to do business in Asia? Photo: Shutterstock
If you are interested in joining future Face Off debates, fill out this form to submit your application.
For: Samantha Yeung, 15, The King's School, Canterbury (UK)
Singapore is the home of many things – the Merlion, the iconic Marina Bay Sands, and the popular yummy snack Irvin's Salted Egg Yolk Fish Skins. The city state is also home to a very accomplished, driven, and successful workforce.
Like most countries, Singapore has entered a new phase of "living with Covid". It's also stepping up its international recruitment of top talent. Anthony Neoh, former chairman of the Securities and Futures Commission, says Singapore's competitiveness has overtaken Hong Kong because it has been relaxing restrictions and opening up at a faster rate. Many expatriates have relocated to Singapore due to Hong Kong's unforgiving travel and Covid restrictions.
Has wearing masks in school had a negative effect on students' social skills?
Hong Kong has only recently started to ease its quarantine policies. As a result, the city has struggled to stay competitive on the world stage while maintaining its strict mission of keeping coronavirus numbers low.
Meanwhile, Singapore has introduced a new scheme to attract a new, highly skilled workforce. Starting next year, new employment regulations for the city's work pass framework will enable new talent to stay for five years instead of two or three. To qualify, applicants must earn a competitive minimum fixed monthly salary equivalent to HK$168,000 – its primary focus being professional top earners to help boost the city's economy.
Money talks, so in terms of Singapore's status as a competitive financial hub, it has hurdled straight past Hong Kong to become the world's third most important financial centre, just behind London and New York, according to the latest Global Financial Centres Index, published jointly by Z/Yen London and the China Development Institute.
More people are heading to Singapore for high-paying careers. Photo: Shutterstock
According to the report, Singapore also scored higher than Hong Kong on other essential criteria, including the availability of human capital, business environment, infrastructure, financial market development, and reputation.
At the end of the day, the facts and figures do not lie. Singapore offers attractive schemes to actively recruit top-earning expats into a more friendly and less constricting living and working environment, and the city state has also overtaken Hong Kong's status as Asia's top financial centre – in parallel with London and New York, two other powerhouses.
Is Hong Kong losing its status as an international financial hub?
Against: Teresa Kwok, 17, South Island School
Hong Kong and Singapore have competed for decades to gain dominance as Asia's "best place to do business". Although Singapore eased its Covid-19 restrictions and reopened earlier than Hong Kong, I believe Hong Kong is still a more competitive city.
According to the Global Financial Centres Index released in September 2022, Hong Kong ranks higher than Singapore in the banking, trading and insurance sectors. Hong Kong also ranked higher than Singapore in the "financial centres listed as attractive places to live and work" category.
In addition, according to PWC's 2018 Paying Taxes report, Hong Kong ranked second in the world for its ease in paying taxes, while Singapore was seventh. This means people will be tempted to move to Hong Kong because of how straightforward it is to pay taxes and the city's low tax rate.
Who wouldn't want to make the process easier? Photo: Shutterstock
More importantly, Hong Kong is known as the "window" to mainland China, one of the largest markets in the world – an honour Singapore cannot claim. The city is perfectly located on the southeast coast of mainland China, making it easy to make connections in the Greater Bay Area.
Some argue that the government has been slow to reopen its borders, making the city less competitive in the business sphere. However, Hong Kong has just adopted the "0+3" approach, removing mandatory hotel quarantine for overseas travellers, and could potentially return to normal before a major fintech conference in November.
Two students debate whether Hong Kong's vaccine pass should include children
Additionally, the government announced the return of the annual Rugby Sevens tournament, slated for November, which shows that the city is planning to further roll back its Covid-19 restrictions.
Moreover, Hong Kong's quality of life is higher than Singapore's. Hong Kong has excellent public transport, beautiful natural views, historic buildings and gorgeous hiking trails. Hong Kong is also known as a "food paradise", and people can enjoy a variety of cuisines. And, unlike Singapore, the city has four seasons, so it isn't hot for the whole year.
Singapore's success in fighting Covid-19 may have briefly shaken Hong Kong. But as the city reopens, it will regain its dominance as Asia's "best place to do business".
Sign up for the YP Teachers Newsletter
Get updates for teachers sent directly to your inbox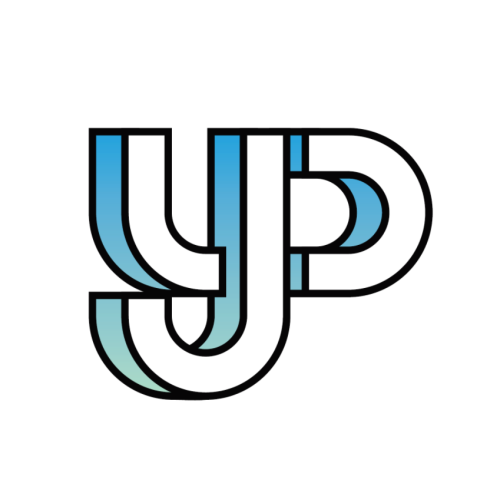 Readers share their thoughts and opinions on everything from social issues to pop culture.
Sign up for YP Weekly
Get updates sent directly to your inbox