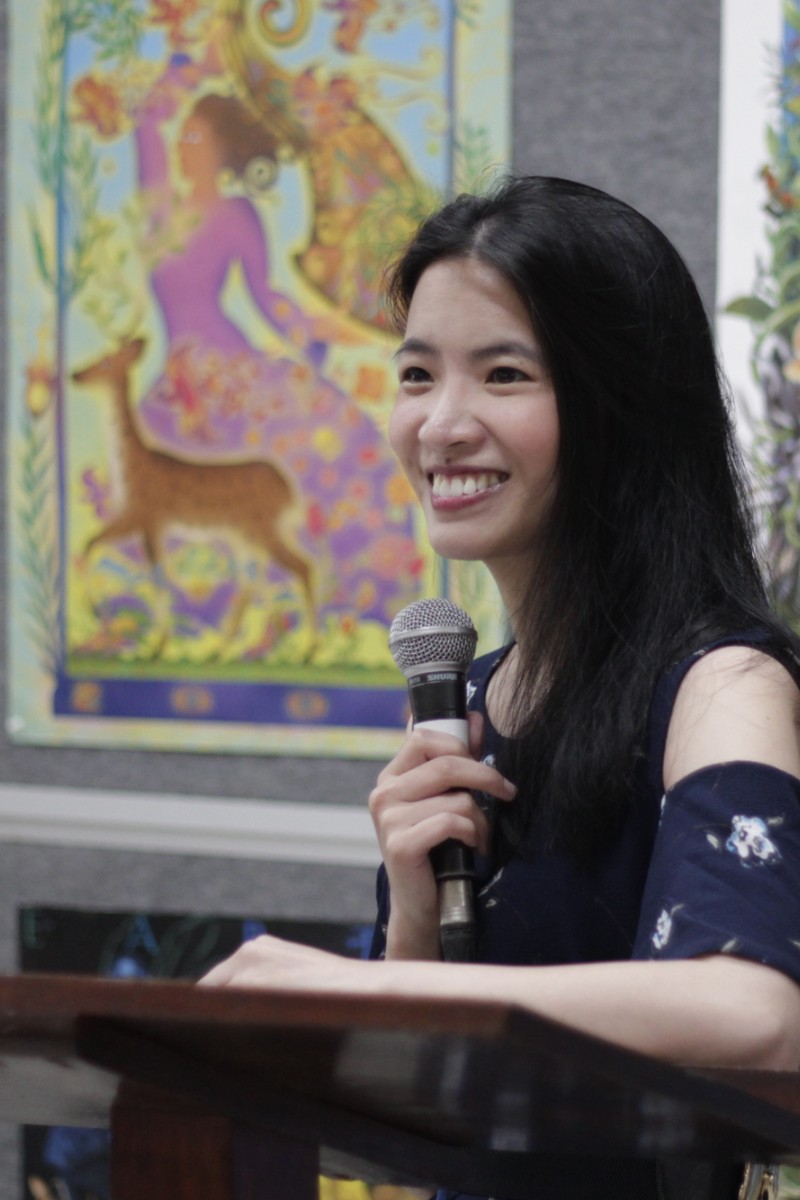 How social media completely changed the game for poetry and made it more accessible
A Good Hope student and two members of the Hong Kong branch of Pen International talk about why poetry matters to them – and why it should matter to you
Poetry is a "constantly evolving form of expression", says Tammy Ho.
Chances are, you think all poetry is like this one – a horrible jumble of wishy-washy phrases that doesn't really mean anything. Luckily, most of the people who write poetry aren't nearly as bad at it as I am. Sarotta Lee Sze-man is one of them.
Sarotta, who won the 2015-2016 Budding Poets Award Secondary Section, says she once thought of poetry as just another piece of homework to do after class.
"When I first started writing poems, I treated them as a piece of writing to hand in," the Good Hope School student says. Soon, though, she began to realise how different writing a poem was to writing an essay.
"[When writing poetry] I get to express my personal feelings," the Form Six student says. She decided to attend classes to learn how to improve her craft.
Tammy Ho Lai-ming and Nicholas Wong are the vice-presidents of Pen Hong Kong, the local branch of Pen International. Pen stands for Poets, Essayists and Novelists, and is an organisation that promotes literature and other forms of written expression. This year marked the first issue of Pen Voices, which is a bilingual showcase of literature and poetry written by university students with a local focus.
Ho, who was also one of the judges of the 2015-2016 Budding Poet Award, says people who want to get into poetry should do what Sarotta did, and take poetry classes, which will help them understand poems better.
"In the past, if you wanted to read and appreciate poetry, there was a lot you had to know before you'd even understand the context of a poem. With newer critical modes [of looking at a poem], you can enjoy a poem [for what it is]."
Social media has helped change the way poetry is viewed, too – there are lots of accounts on Instagram, for example, that post short poems every day. Rupi Kaur, for instance, has benefited from using social media platforms to reach a younger audience and has 1.9 million followers on her Instagram account, @rupikaur_.
"I can see the appeal of using Instagram and other forms of social media to reach a bigger audience," Ho says. "I think poetry is a constantly evolving form of expression." It makes sense, then, that poetry can be easily adapted to something as changeable as social media.
Sarotta, whose favourite poem is Robert Frost's Gathering Leaves, says that for a poem to be considered a good one in her eyes, it has to resonate with her emotionally.
"The question I ask myself [when reading a poem] is, 'Does the author have similar thoughts to me?', because that really influences how I see it, and whether I like it or not."
But if the most important thing is what the poem means to a person, then how does a poetry competition work? Poems might have more emotional weight to them if the writer has really experienced something and writes about it, as opposed to someone who writes about something that has never happened to them. In that case, older people might have an advantage over young poets, as they will have had more life experiences.
But Wong, who was also a judge for 2015-2016 Budding Poets Award, says age isn't much of a factor when it comes to writing.
"Life experience isn't the only [thing that matters]. Remember language is what makes poetry poetry. When I read poems – whether they're from young, inexperienced poets or not – I look for interesting treatment of language."
Wong adds that more schools should take creative writing seriously, as "nurturing new local voices takes more than just organising a contest" like the Budding Poets Award. Poetry classes should "be taught by writers and dedicated literary readers", he says.
Sarotta says she plans to continue writing, and that she has some advice to those who want to write poetry as well – they should try to write a story.
"The way to start any poem is to develop a situation, and characters – and to just tell a story."
Sign up for the YP Teachers Newsletter
Get updates for teachers sent directly to your inbox
Sign up for YP Weekly
Get updates sent directly to your inbox