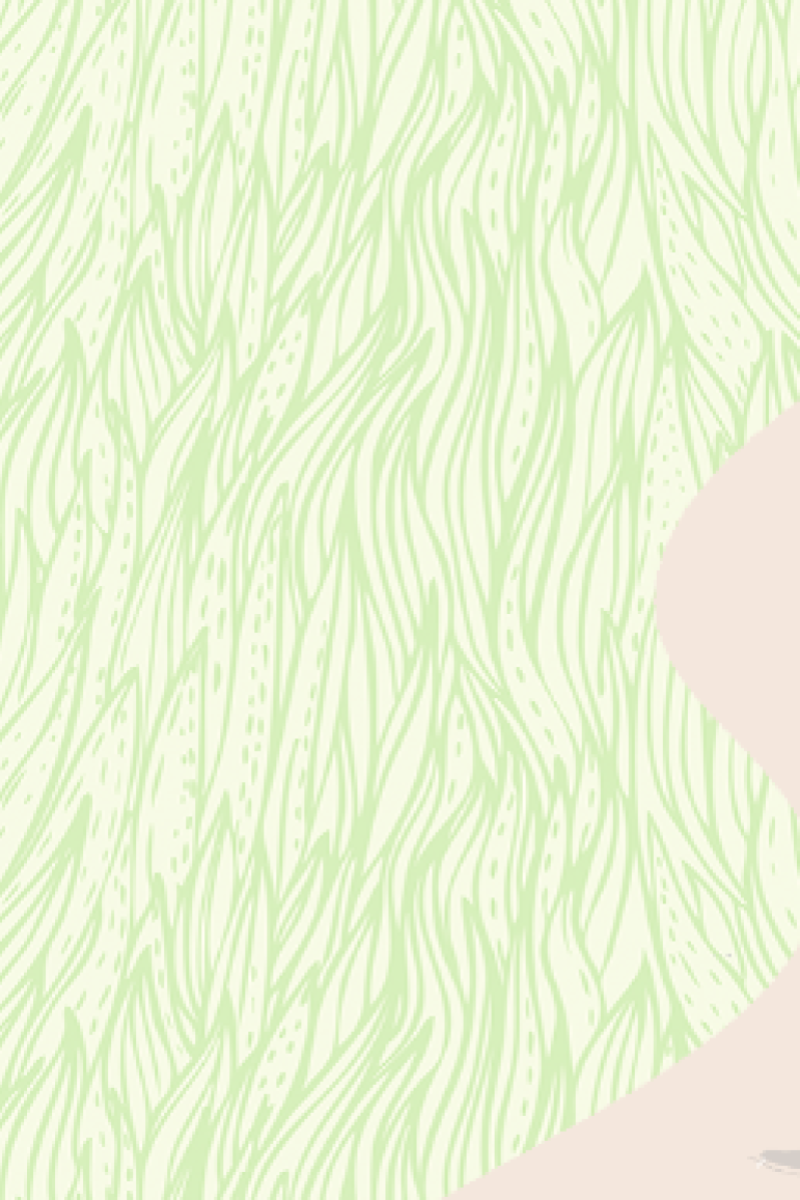 Summer Short Story competition: Finding true happiness
by Yuhan Huang, 13, German Swiss International School
Clara was small and scrawny for her age so she wasn't the most confident of students

That all changed when she met an elf, who had an important lesson to teach her
by Yuhan Huang, 13, German Swiss International School
|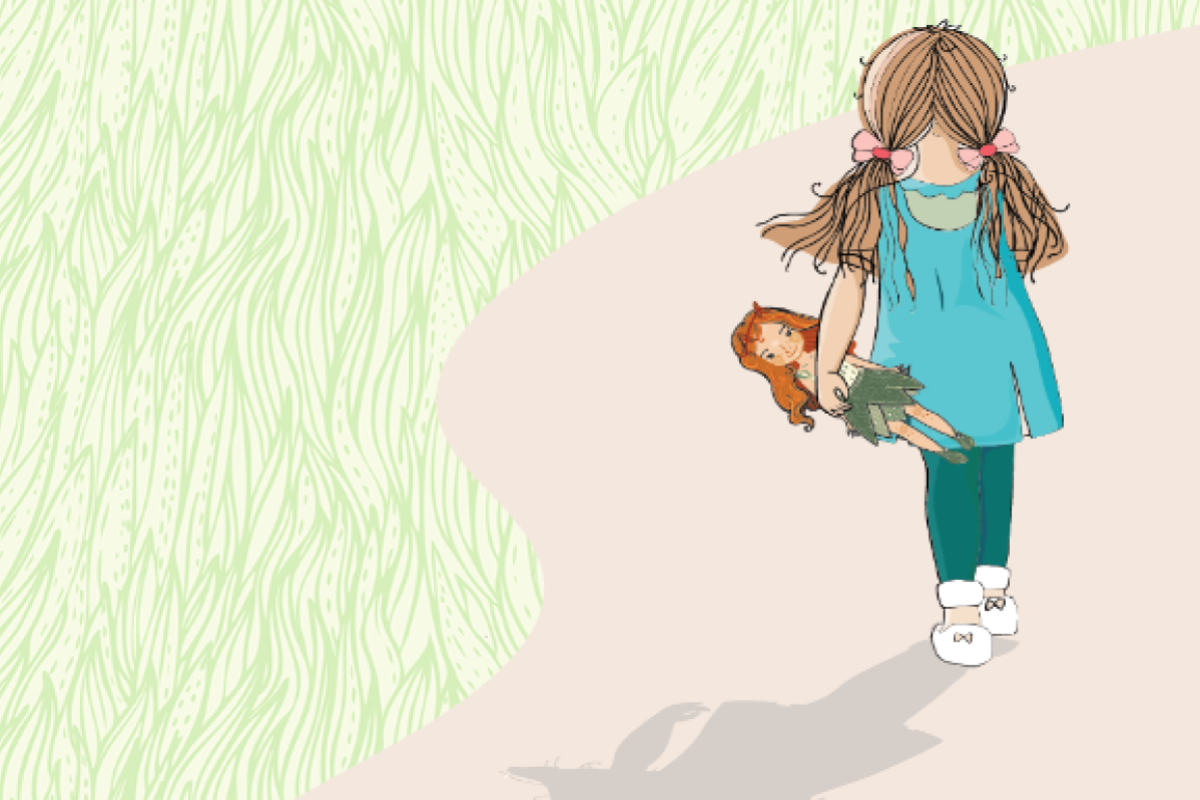 Sometimes you need to lose yourself to find yourself.
Young Post's Summer Short Story competition 2020 gathers aspiring writers from all over Hong Kong.
This year's theme was to write a creative story inspired by the word "Elf".
The top entries will be collected into an anthology with the Winter Short Story competition finalists.
I used to think my life was divided into three segments: before I met the elf, when I met the elf, and when the elf left.
I was very wrong to think so. I've come to realise that my life has belonged to me all along. I just couldn't find a way to unlock it.
Something otherworldly happened just now – my past – from my life in the city, to the magical North Pole – flashed before my eyes, which prompted me to write it all down. My old joints and memory – clouded by cobwebs – hurt from having to recall my past. But my heart, which, once upon a time, would have hurt even more to remember such things, is now content.
Summer Short Story competition: The elf who wanted to be human
It all began with a school assignment.
Name: Clara
Class: Y5D
Read the passage. Continue the story:
Everyone is preparing for their Christmas Eve party. Clara is playing as her friends arrive. The party is filled with music and cheer.
A man appears, and all attention is turned to him. Clara recognises him instantly as her godfather, Uncle Drosselmeyer.
Clara gives him a huge hug. She is always excited to see him. Uncle Drosselmeyer has brought everyone a gift.
He reaches under his black cape, and gives Clara a box. Inside Clara finds ...
Clara rubbed at her temples and sighed. It was impossible to say what would come next, how would she know? There was a loud thumping on her door. Clara opened it to be met with a soggy napkin thrown at her face.
"Looks like the little elf has left Santa's sweatshop!" her mother's nasally voice rang out. Her group of friends howled with laughter, then turned their attention back to pouring their drinks.
"Mum, it's Christmas," was all Clara could mutter.
Her mother scoffed, then said, "What do you think the napkin was for, eh?"
Clara scampered back inside her room, closing the door before she started crying.
She realised with a start that the napkin was tightly clenched in her fist. She unfolded it. On it was scrawled, of all things, "Elf".
Summer Short Story Competition: Replaced by robots
Clara was small and scrawny for her age, and was constantly picked on for it. But, being called an elf?
But when she looked at the napkin again, it had been transformed into a Christmas card. She gasped. The word "Elf" was beautifully inscribed in shiny green ink.
Clara started writing furiously on her assignment. Clara got a Christmas card from Uncle Drosselmeyer!
She looked back at the card, and thought it was so beautiful that she could not wish for anything more. Everything in her life seemed better, shinier.
A voice beside her squeaked, "How did you come up with all of that?"
Clara swivelled to meet the gaze of the elf. "I dunno! It just came to me like magic. Wait, how did you get here?"
The elf grinned.
"Well, to cut a long story short, I decided to leave Santa's workshop to seek my fortune. And I got lost, which scared me a great deal, but that ended up being a good thing, because I met you!"
Clara giggled. "We both want to leave home and go on a big adventure. Now we've got each other, so everything will be all right. Oh – can I be an elf, too?"
The elf looked at her and thought, "Oh she's so dumb!" "Of course, duh! Anybody with a good heart can. I'll teach you everything an elf should know!" Clara was thrilled.
Summer Short Story competition: Don't mess with the elves
It wasn't long before she knew the elf code like the back of her hand.
1 The best way to spread Christmas glee is smiling clearly for all to see!
2 Best friends stick with each other through thick and thin, just like sticky vitamins!
3 Don't be afraid to be yourself, don't be an elf on the shelf!
Clara made sure to smile all the time, which at first attracted confused looks. But soon her genuinely sunny disposition lit up everyone's life. She was never seen without what people thought was just a stuffed toy elf. And she made sure to take her daily vitamin gummies, the most important food in the elf world.
The final rule was a bit of a bummer to follow. Sometimes, a person unaware of Clara's peculiar behaviour would cast disdainful looks. At such times, Clara had to be reassured by the elf to ignore the negativity and keep on doing her thing. And it always worked out just fine in the end.
Clara kept up her elf training for two years until one fateful day.
At lunchtime, two girls approached her. They introduced themselves as Emi and Ann. Clara gave them her sunniest smile and soon they were telling her the "proper" way to act. Clara was torn between the girls and the elf – the girls were so nice and persuasive, but they were teaching her the opposite of everything the elf had taught her.
Then Ann said, "First, you need to ditch the elf doll! And you aren't an elf either!"
Clara, giddy with excitement at making her first friends, readily agreed to do just that.
The moment she did it, she suddenly felt awfully cold. She looked around, but her elf was gone. Her smile vanished.
Clara would meet the elf again, but it would not happen for another 20 years.
Those 20 years were not kind to Clara.
Summer Short Story competition: Call an elf today
Her adolescence was one of sporadic friendships accompanied with fleeting happiness. It wasn't long before Ann and Emi ditched her – she didn't fit their image.
Clara sought refuge in doing as much schoolwork as she could. Years passed. Friends came and went. But still, Clara missed her elf terribly.
The elf code had been replaced by a single mantra; without the elf, Clara was nothing. The elf was what had anchored her to the dreamland she had built for herself. She wanted to be like an elf, but apparently that was childish.
The words that once bounced off the armour that was her confidence, held together by the reassurances of her elf, now whistled through the air, singing a song of delicious destruction and drilling holes through her heart.
Without the elf, I am nothing. Without the elf, I am nothing. Without the elf, I am ...
"Mummy, why did I get nothing for Christmas?" her daughter asked in an annoying voice.
Clara rubbed at her temples and sighed. "Eve, you're way too old for that silly stuff. And anyway, I gave you the greatest gift of all – the gift of life!"
She finished her last sentence by looking up from her paperwork and flashing a smile. It hurt her face.
Eve rolled her eyes. She whipped out a piece of card and tossed it onto Clara's desk.
"This was in the mail today. I was surprised – I didn't think anyone besides the insurance company would bother to send you a Christmas card."
Clara barely heard her daughter's words as she saw the card. It was the exact same Christmas card she had received, so many years ago. She unfolded it to reveal a beautifully written message.
"Looks like you've lost your elf."
She gasped, and threw the card into the fire. As the card crumbled to ash, her heart died, too. All she could do was to cry out for her daughter before she succumbed to the darkness within her.
Clara followed a line of shuffling elves entering a factory.
She entered the factory, and she had a steely feeling in her chest.
The conditions in it were deplorable. It was dimly lit, and there was a sickening, pungent smell in the icy air. Thousands of elves were gathered around a single grimy work table, frantically hammering and decorating toys.
Then, she spotted a very familiar face in the crowd. Its forehead was taut with concentration, its eyes were blank, and its mouth was drawn into a thin line. It was him.
The elf lifted his gaze and saw Clara. Its frown became even more pronounced. But its solemn expression didn't match the tone of its voice.
"Clara, I'm so glad you're here. Sit, sit!"
Clara obeyed, and asked hesitantly, "Why is Santa's workshop so ... terrible?"
The elf took her hand, and said, "Because you've lost your elf. What you are seeing is the opposite of reality. Santa's workshop is the happiest place in the world! Everything you see is a lie, invented by yourself. What is dark is light, what is a frown is a smile!
"Clara, you're my best friend, and you always will be. But you are not your own elf. As soon as you became ashamed of me, when you met Emi and Ann, you forced me to leave.
"That was fine – it's entirely possible for people to be truly happy even if they are not elves. But you believed that your own elf was not good enough. And being someone else's elf is unhealthy."
Clara interrupted. "Wait – why are you using such weird words? 'Your own elf' and 'someone else's elf' – what do you mean?"
The elf smiled. "Goodbye, Clara."
The vision of the workshop started slipping away. The elf's words started echoing back to her. Strangely, in the muffled sounds of the echo, Clara heard her own question but repeated back differently: "'Your own self' and 'someone else's self'– what do you mean?"
Clara opened her eyes and gulped. She was staring at the sterile white walls of a hospital. She saw two paramedics leaning over her with relieved looks on their faces.
Clara croaked with surprise, "Emi? Ann?"
The two women nodded carefully.
Emi said, "Mrs Drosselmeyer, you've had a heart attack, do try to rest".
"Is it bad?"
"You are in a stable condition for now," Ann began, "but your heart has signs of being severely damaged. You may not live for long."
It's all a blur from there. I asked to move to the North Pole, which baffled my daughter. I asked to reside in the cottage of a person who lived there, and the rest is history.
I am content at last. I've realised that if I follow the elf code, I am myself once again. I smile all the time, make jokes, and eat vitamins every day to put a smile on my face. I've also developed a fondness for rhymes, as you may have noticed from my writing.
I lost my elf to find myself. But since whoever is reading this probably doesn't share my amazing experience of having an elf, let me rephrase that: Sometimes, you need to lose yourself to find yourself. I came to terms with this a little late, and I hope you, the reader, won't make the same mistakes I did.
I am frail and don't have much time left, admittedly, but this is the happiest I've ever been, even more so than when I was with my elf.
Sign up for the YP Teachers Newsletter
Get updates for teachers sent directly to your inbox
Sign up for YP Weekly
Get updates sent directly to your inbox