Derived from the marijuana plant, cannabidiol has recently become popular in the wellness industry and can be added to food, drinks and even pet food

Government wants to make the substance illegal, saying it is "nearly inevitable" the products contain THC, the active ingredient in cannabis that makes people high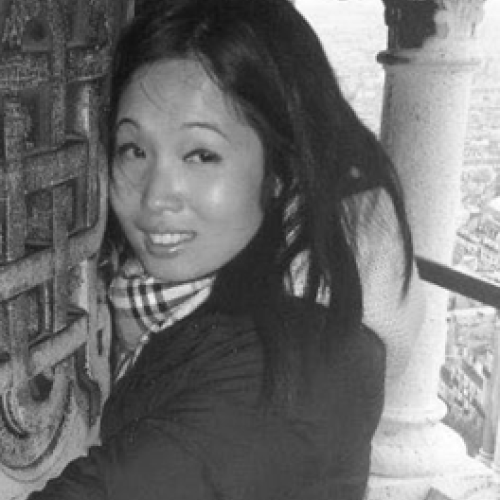 Doris worked in educational publishing, including the BBC and Cengage prior to joining the Post in 2018. She specialises in creating graphics and digital learning content, and has a particular interest in issues related to mental health and wellness.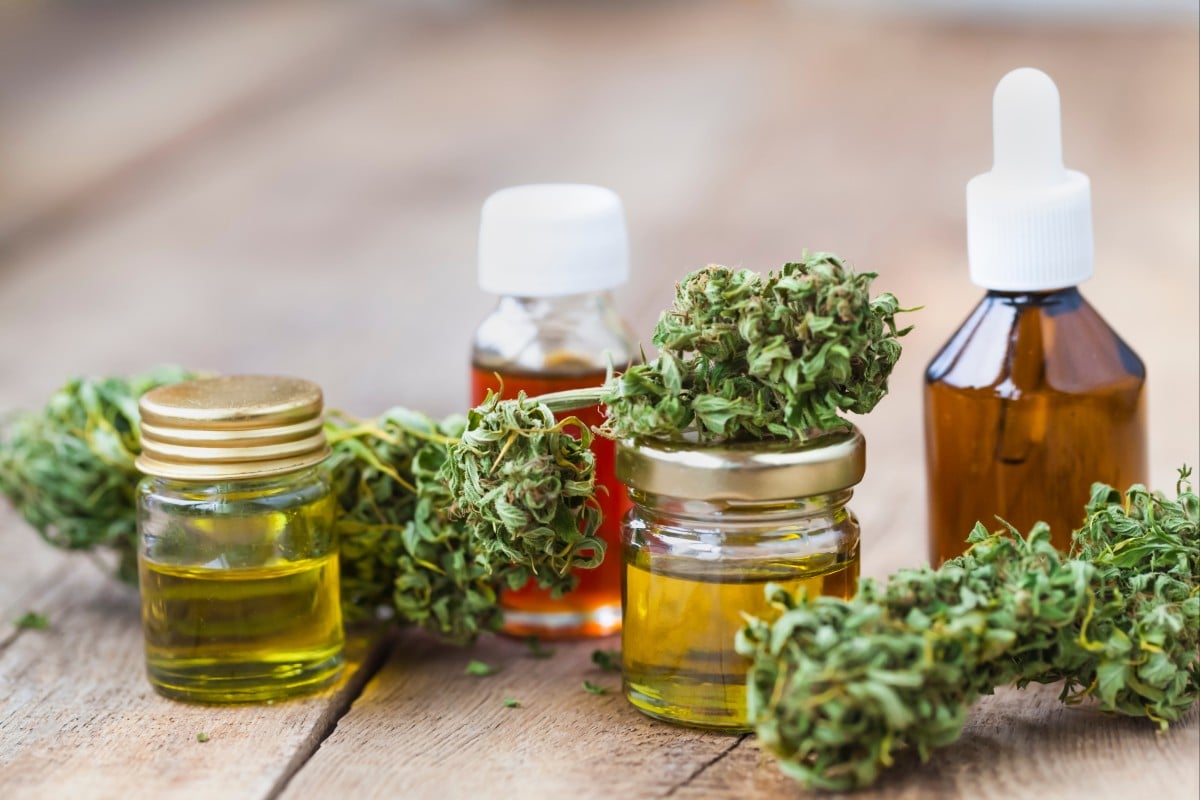 Hong Kong's law enforcement authorities have proposed outlawing CBD products this year, as cannabis-derived wellness items have gained popularity in the city recently. Photo: Shutterstock
Hot Topics takes an issue being discussed in the news and allows you to analyse different articles and views on the subject. Our questions encourage you to examine the topic in-depth – you can use them on your own or with a friend.
Context: Hong Kong has proposed banning CBD products within a year
Hong Kong's law enforcement authorities have proposed outlawing CBD products this year, as cannabis-derived wellness items have gained popularity in the city recently.
The change will make the substance illegal under the Dangerous Drugs Ordinance, which means those who buy or consume such goods may face a maximum of seven years in jail.
CBD, or cannabidiol, is one of more than 100 chemical compounds found in the marijuana plant. CBD is currently legal in Hong Kong as long as it has no traces of THC (tetrahydrocannabinol), another active ingredient found in cannabis that gives users a "high" feeling. THC is listed under the Dangerous Drugs Ordinance.
What you need to know about CBD
Known for its calming effect, CBD can be found in various goods such as food, drinks, beauty products and even pet food. Industry players also claim it can help customers regulate their anxiety and relieve stress.
Most of the CBD products sold in Hong Kong are imported from overseas, including the United States, Britain and Europe. CBD oil, depending on its usage and amount, is usually priced from HK$150 to HK$480.
Authorities said it was "nearly inevitable" that CBD products would contain THC, as current technology could not remove it from the compound and it might also naturally decompose into the illegal active ingredient.
CBD can even be used to treat anxiety in pets. Photo: Nora Tam
Since 2019, about one-third – or more than 4,100 items – of the CBD product samples tested at the government laboratory were found to contain THC, the main psychoactive substance found in cannabis, according to figures cited in a paper submitted to the Legislative Council proposing to list CBD under the Dangerous Drugs Ordinance in 2022.
In addition, CBD could be converted into THC with the use of readily available acidic materials, such as vinegar or battery acid, in a household kitchen.
The proposed legislation would prohibit the manufacture, import, export, supply, sale, possession and shipment of any products containing CBD in the city.
Staff writers
One Hong Kong teen's life in a gang: drinking, smoking and drugs
What is your overall opinion about the presence of CBD in food, drinks, beauty products and pet food, and why?

What reasons are given in Context for the proposed ban of CBD?
News: Retailers urge alternatives to CBD ban
Shops that specialise in CBD have urged the government to explore alternatives to the outright ban currently on the table.
Although most of the city's lawmakers supported the proposed amendment, industry players expressed reservations, arguing they should be allowed to sell such products as long as the items have undergone laboratory testing and are verified safe for use.
"The legislation is an across-the-board approach. I think there is still room for discussion. The current regulation is enough [to protect residents from THC]," said Keith Wong Tsz-wai, executive director of the Community Drug Advisory Council.
How legalising drugs could benefit Hong Kong
Wong suggested an alternative law requiring businesses to conduct laboratory tests to ensure THC was not included in their products.
The licensed social worker said he had not heard of cases where the use of CBD would lead people to also consume cannabis. He added that it was a "myth" that cannabis users would resort to CBD to help reduce health effects caused by the drug.
Anthony To, one of the owners of Cannable, a CBD spa and treatment shop in Sheung Wan, said there was no alternative for his store but to give up using CBD products if the proposed amendments were passed.
CBD products available at Cannabis CBD Spa & Treatment in Sheung Wan. Photo: Nora Tam
The CBD items his store used had passed laboratory tests certifying they did not contain THC, he added. "We were quite shocked," he said. "Many countries have legalised the use of CBD."
Another owner of a shop selling CBD oils said the proposed ban was bad news for the industry.
"CBD products have been helping people with sleeping problems, as they can use them instead of painkillers to help them sleep naturally," said the owner, who wanted to remain anonymous.
Hong Kong police arrest teen on suspicion of trafficking HK$27 million of drugs
The store had been clearing its stock of CBD products by selling them at discounted prices, and had already stopped importing them. It would send any remaining goods back to suppliers if the amendments were passed.
In spite of protests, lawmakers who support the measure say banning CBD will help prevent drug abuse.
"In recent years, there has been an uptake in the consumption of cannabis. To prevent future long-term abuse, we will be taking a hard line against all dangerous drugs and cannabis," Commissioner for Narcotics Kesson Lee told lawmakers on the Security Panel early this month.
Staff writers
Why might some people choose to use CBD as a painkiller or to sleep, as opposed to medicine?

Some argue it is hypocritical to allow the sale of drugs like alcohol, but ban CBD. To what extent do you agree with this argument, and why?
Many people use CBD oil to relieve stress and anxiety. Photo: Shutterstock
Issue: Hong Kong police raise alert as more under-21s found using cannabis
More young people in Hong Kong have been found using cannabis, and authorities believe they may be ignoring the dangers because recreational use of the drug has been legalised in some countries, such as Canada and some states in the US.
The number of those aged under 21 who were reported to have used cannabis rose 48 per cent from 326 in 2020 to 483 last year, according to data from the Security Bureau's Narcotics Division. The number of under-21s involved in offences related to cannabis also increased 35 per cent, from 191 in 2020 to 257 last year.
Superintendent Theodora Lee Wai-see, of the police force's narcotics bureau, said more than half the city's known drug users under 21 used cannabis last year, reflecting a rising trend of such abuse among teenagers.
CBD comes from the marijuana plan, but doesn't contain the active ingredient that leaves people high. Photo: Shutterstock
According to Sam Szeto Kam-san, a social worker at the Hong Kong Playground Association, many young people use drugs to deal with or distract them from their problems. He led a youth outreach team in Yau Tsim Mong district and knew about 50 young people who had abused drugs. Four out of five had used cannabis for anywhere between a few months and a few years.
Szeto urged parents to communicate with their children more and be alert to whether they are experiencing emotional problems or showing an interest in cannabis. Parents could also look out for cannabis leaf prints on their children's clothes, references to the number 420 – the street code for the substance – and be aware of its distinctive odour.
Professor Tang Wai-kwong, of Chinese University's department of psychiatry, warned that cannabis could be harmful to users' physical and mental health.
How to spot signs of drug abuse and help in a supportive way
According to the Centres for Disease Control in the US, marijuana use, especially frequently (daily or nearly daily) and in high doses, can cause disorientation and unpleasant thoughts or feelings of anxiety and paranoia.
People who use marijuana are more likely to develop temporary psychosis (not knowing what is real, hallucinations, and paranoia) and long-lasting mental disorders, including schizophrenia (a type of mental illness where people might see or hear things that are not there).
The association between marijuana and schizophrenia is stronger in people who start using marijuana at an earlier age and who use it more frequently.
Staff writer
Do the views presented in Issue agree or conflict with those in News? Explain your answer.

Identify ONE problem mentioned in Issue concerning the rising trend of marijuana use among teenagers, and explain ONE way the government can reduce the rate of drug use.
Should secondary school students be drug tested?
What does the term "space lettuce" refer to, and why? Why might the police use a phrase like this? Explain using information from Context and Glossary.

What does the cartoon suggest about how the government views marijuana and CBD? How can you use Context to support this view? Explain your answer.
cannabis: a tall plant with a stiff upright stem, divided serrated leaves, and glandular hairs. It is used to produce hemp fibre and as a drug.
cannabidiol: more commonly known as CBD, it is one of more than 100 chemical compounds found in the marijuana plant or its close relative, hemp. CBD oil is made by extracting CBD from the cannabis plant and diluting it with a carrier oil, like coconut oil or hemp seed oil. It can be found in a variety of products online and in stores, including dietary supplements, bath soaks, drinks, and food. While CBD is being studied as a medical treatment, further research is needed to determine CBD's other benefits and safety, as it also carries certain risks and side effects.
Dangerous Drugs Ordinance: A law that says possession of a dangerous drug is punishable by imprisonment for up to seven years and a HK$1 million fine in Hong Kong. Any person who traffics, including selling or giving away any amount of dangerous drugs, is liable upon conviction to a fine of HK$5,000,000 and imprisonment for life.
tetrahydrocannabinol: abbreviated as THC, this is the main psychoactive ingredient found in cannabis which causes the sensation of getting high. Unlike THC, CBD is not psychoactive.
420: a slang phrase that refers to smoking marijuana around 4.20pm, or being open to smoking the plant in general. It also refers to cannabis-related celebrations that take place annually on April 20 for people involved in the culture.
Sign up for the YP Teachers Newsletter
Get updates for teachers sent directly to your inbox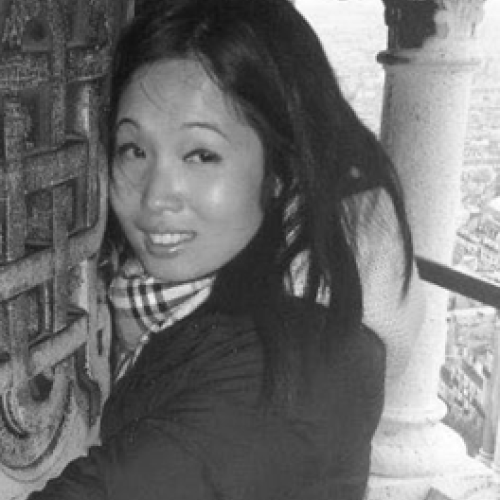 Doris worked in educational publishing, including the BBC and Cengage prior to joining the Post in 2018. She specialises in creating graphics and digital learning content, and has a particular interest in issues related to mental health and wellness.
Sign up for YP Weekly
Get updates sent directly to your inbox