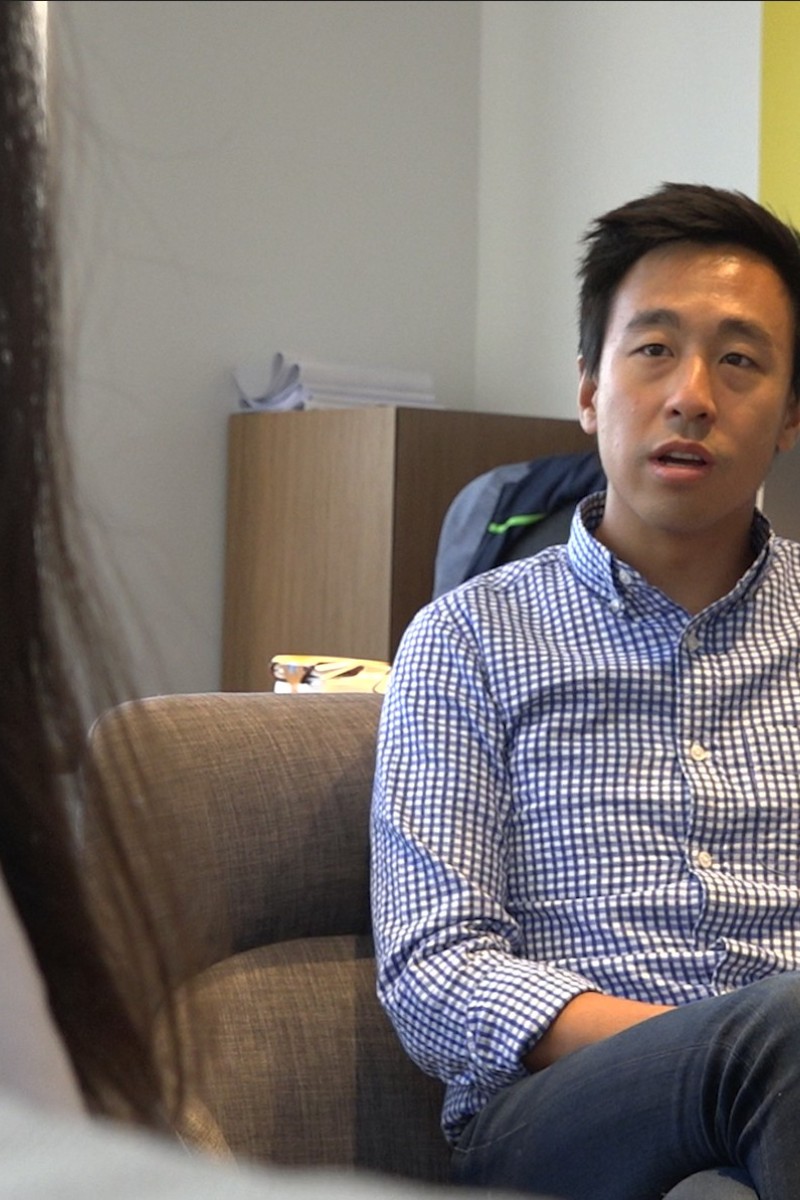 On the job: The CEO of South China Morning Post tells us to take ownership of leadership
A cadet shadowed Gary Liu for a day to find out what it takes to be the boss and what it means to be a young leader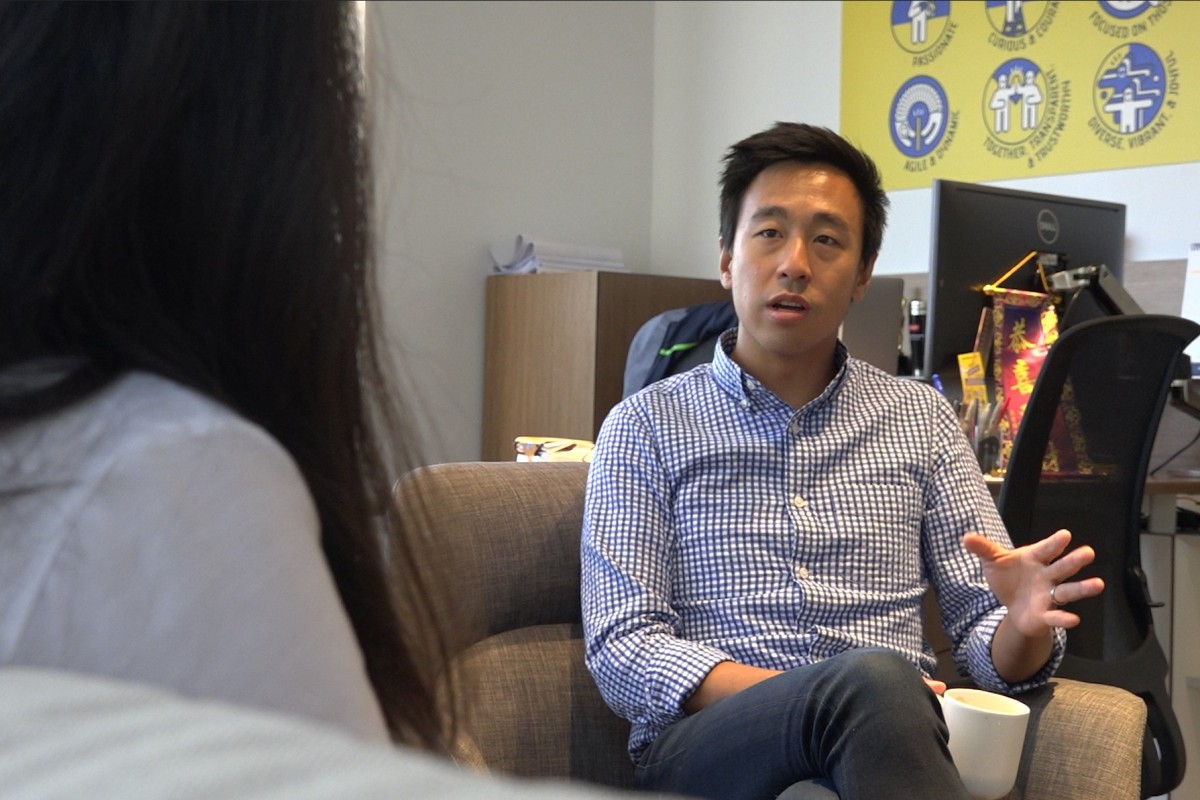 Liu thinks some first-time leaders try too hard to impress people.
Being the leader of something, no matter how big or small, can be difficult. I've struggled with balancing my studies and leading extracurricular activities, which is relatively small-scale leadership. With that in mind, I imagined being the CEO of a major company would be very stressful, which was the mindset I started out with when shadowing Gary Liu, the CEO of South China Morning Post, for the "On The Job" career guide series.
I checked in with Liu in the morning at the SCMP office in Times Square in Causeway Bay shortly before his first meeting (one of many over the course of the day).
There, he gave me a quick rundown of what his day-to-day work consists of. Overseeing operations, continuously thinking, hiring, and a combination of public relations and leadership … I sat there for a moment, a little stunned.
On the Job: Being a dance teacher is like being on Dancing with the Stars - but harder
That was a lot of work for one person to do.
Liu spends a lot of time thinking and reading about the future of journalism, and where the industry is heading. The decisions he makes on a daily basis affect how the company is run, how it is seen by people in Hong Kong and abroad, what its focus should be, and where it should invest.
After we finished talking, we dove straight into the first meeting of the day where I met the company's marketing team. Within a few minutes, statistics, graphs and charts were being presented to the CEO, who took the information on board more readily than I did – to me, it was all just a confusing mass of numbers. It was only the first meeting, and already I was feeling overwhelmed. The next meeting was a little easier for me to understand – it was with the IT team on the current state of technology in the company, and I studied IT in school.
On the Job: Qualities you need to make the cut as a hairdresser
The longer I sat in those meetings, the more it felt similar to when I was the leader of the English club at my school a year or two ago – only on a much, much larger scale. As head of the club, I made decisions that would seriously affect how our classmates viewed English.
If they liked it, then we could keep planning other things to do. If they didn't ... then that would be it for the club. Each decision we made was important, and the stress was immense.
If it was like that for me, I can only imagine what it's like for Liu.
After lunch, there were two more meetings to attend, the last one being when all the heads of different departments got together to discuss what seemed like yet more numbers and statistics. Again, I didn't understand much, but what I did glean was super interesting. Being the CEO of a large company seemed to mostly consist of a lot of meetings, but as Liu told me, that doesn't mean you don't grow as a person as you still get to learn a lot from the people you work with.
"Talk to people who are much more brilliant than you, and you'll be able to learn and gain new things," he said. I told him that, at school, 
I had felt like I had a lot to live up to, because the previous leaders of the English club had been held in high esteem. I had felt like I would not be able to live up to other people's high expectations. There were some nights that I even cried myself to sleep, because I would feel bad for not doing a good enough job.
On the Job: The surprising challenges of becoming a bubble tea master
Liu reminded me that I'm still young. He told me that he had made many mistakes, too, and he still continues to make them – but that it was OK. He said that he understood that a lot of first-time leaders want to prove themselves, and they try too hard to impress other people with their decisions or what they know.
"Take your time," he said. "Once you've been put into the position of leadership, you have to know what it reflects. The decision, most of the time, of people choosing to put you in the position of leadership is an acknowledgement of your success prior to this moment, and also an acknowledgement of your potential to grow. So there's nothing you have to prove if you put it that way."
Sign up for the YP Teachers Newsletter
Get updates for teachers sent directly to your inbox
Sign up for YP Weekly
Get updates sent directly to your inbox