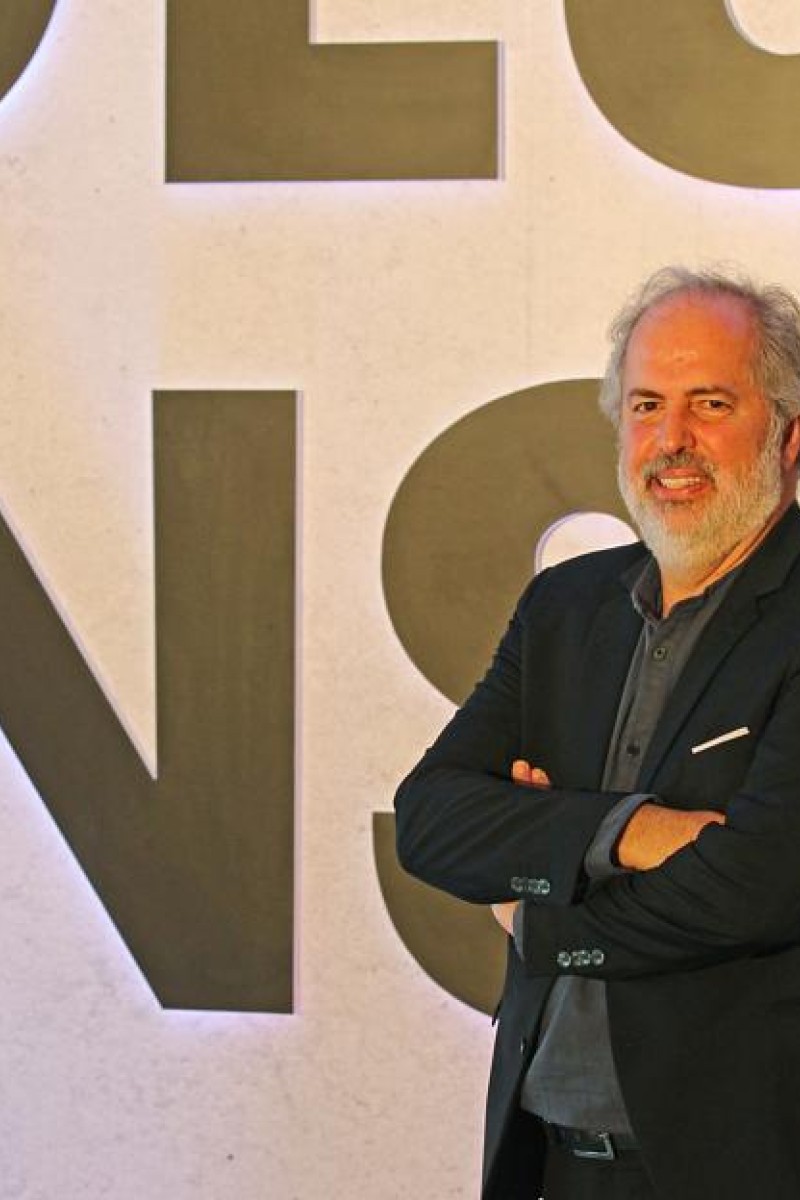 Giulio Vinaccia: the Italian designer on a mission to create a better future and has some advice for young talent
Since 1994, Giulio Vinaccia has been harnessing his talent to creating a better future for people, while offering advice to young, aspiring designers
Giulio Vinaccia first worked as a fireman.
Design can be used for much more than just making products that look good. It can be used to do good in the world. Just ask Giulio Vinaccia.
The Italian designer has made electronics, motorbikes, watches and tech products for big companies like Ferrari Spa, Yamaha and Momo Design. But since 1994, he has been working as a consultant for development projects with international organisations like the United Nations Development Programme (UNDP) and the United Nations Industrial Development Organisation (UNIDO), using design as a development tool.
Vinaccia was in Hong Kong last month for Business of Design Week 2017, Asia's leading annual event on design and innovation, to give a talk on heritage and design alongside other talented designers from around the world.
Speaking to Young Post at the event, the Italian designer said his best advice for young, aspiring designers is to be curious.
"Getting inspiration is like going to a library – being very young means that your bookshelves are not full yet," said Vinaccia. "So, by travelling and seeing as much of the world as possible, through movies, photography and stumbling upon a different culture, really helps fill up the library of ideas. These are all different treasures for inspiration you can use in your design.
"And remember, this isn't an easy job – it's like any other profession – you must be strongly motivated every single day. It's not like you finish your work and that's it, you're finished. Every day there's a new task and challenge," he said.
"You are constantly thinking in the middle of the night or on a Sunday for a new idea – you really have to love your work."
His own love for designing came rather unexpectedly.
"I was originally a fireman and was in the Italian army for two years. At first, I studied marine biology in Italy. [I wanted to be] like Jacques Cousteau [a famous French undersea researcher].
"I really did and still like scuba-diving. But after a year of studying, I realised this was not the subject for me. As the design studio was next door, I was always intrigued to see what was happening and was immediately hooked."
When asked which of his products was his favourite, Vinaccia said they are all a big part of his life.
"It's like asking me which child is my favourite and more successful than the other."
He more willingly spoke about his development project. "In Madagascar [an island off the coast of Southeast Africa], we are giving more than 3,000 women jobs and civil rights in trades like embroidery to make them more competitive internationally. This is a very emotional investment for me and the women community there," said Vinaccia, who has worked on projects in more than 20 other countries, including Morocco and Lebanon.
He says he has a great responsibility as a development adviser. "In Madagascar, we have a big humanitarian project to help women in need. This is a country where women don't have civil rights and are treated extremely badly.
"My job is to analyse the raw materials in the region and figure out how the citizens can benefit from the resources," said the designer.
Looking forward, he hopes to be able to work on even more projects around the world and continue to use design to build a better future.
"I want to keep using design as a creative and socio-economic tool for those people in need," he said.
"But right now, one of the most pressing challenges we have is climate change. I am figuring out a way to build islands under water and establish new life there – cities, car parks and streets."
Edited by Nicole Moraleda
Sign up for the YP Teachers Newsletter
Get updates for teachers sent directly to your inbox
Sign up for YP Weekly
Get updates sent directly to your inbox