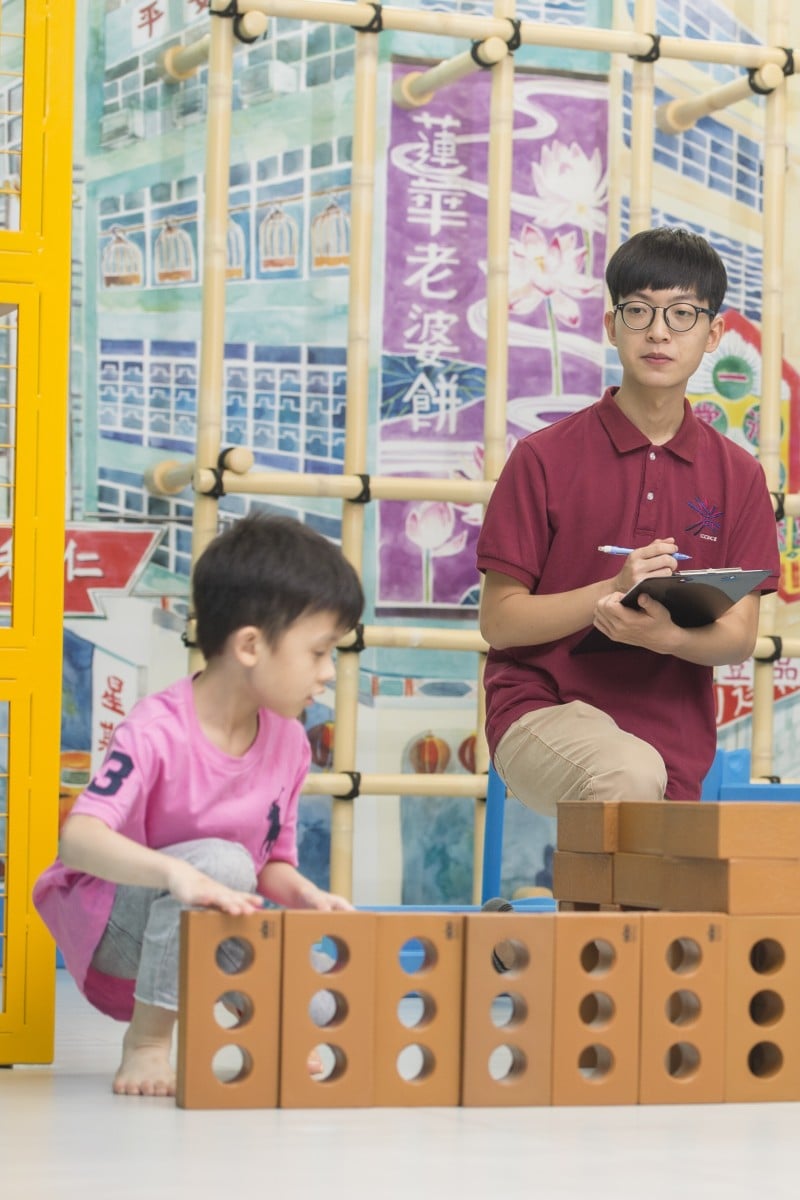 Make a difference with a career in early childhood education
Many people mistakenly believe that teaching young kids is easy, but it requires a lot of training and hard work

Children mentally and physically develop very quickly, so the way they are taught must change too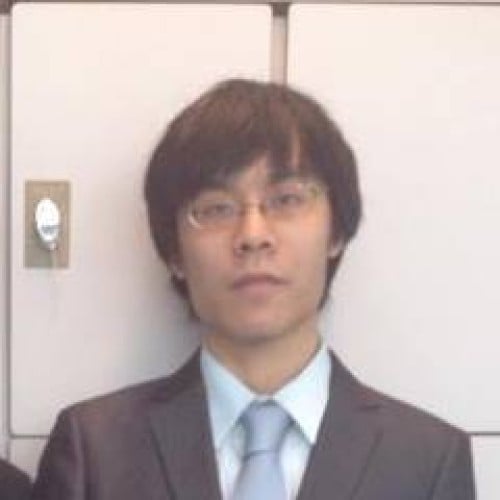 A Young Post reporter since 2014, he covers youth-related news, including education, culture, social issues, politics and economics.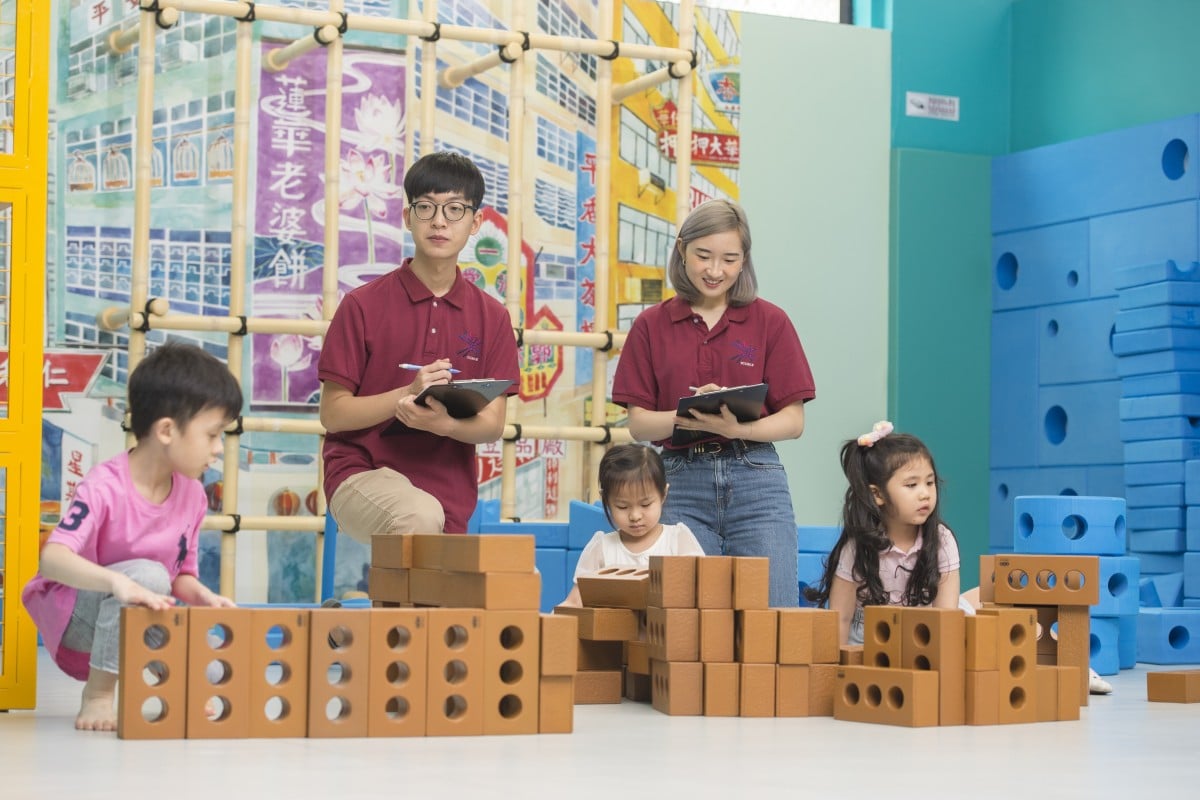 Want to have a job that makes a difference? Try Early Childhood Education, like these students at Pamela Peck Discovery Space at Yew Chung College of Early Childhood Education.
If you want to make a difference in someone's life, one of the most direct ways is through teaching. And one of the biggest impacts you can make is on young children, through early childhood education (ECE).
Professor Allan Yuen Hoi-kau, president of the Yew Chung College of Early Childhood Education (YCCECE), believes the most important quality ECE teachers in particular need is passion.
"It's important to remember that you are dealing with vulnerable children. They need our care and nurturing."
YCCECE offers postsecondary education in ECE, with a professional kindergarten teaching qualification and three different childcare qualifications recognised by the Education Bureau and the Social Welfare Department.
The school also offers a bachelor's degree programme in Early Childhood Education. It's a full-time, four-year programme. Applicants need a Level 3 in English Language and Chinese Language and Level 2 in Mathematics and Liberal Studies, plus one elective/Applied Learning subject at Level 2 (i.e. 3322+2) in the HKDSE. But applicants may also be assessed on individual merits.
But if you think that teaching little ones is easier than older children because they don't need to do complex maths problems or write argumentative essays, think again. Yuen says part of what makes teaching children at this early stage challenging are the rapid changes that take place as they grow. And as they change, it is essential that the way they are taught changes, too.
Prof Allan Yuen Hoi-kau, President of Yew Chung College of Early Childhood Education.
"Imagine someone aged three to six; every year, they change a great deal physically and mentally," he explains.
"At such a young age, they have a very different understanding of the world. For example, a lot of their knowledge is not intellectual, but from their instincts," Yuen says.
And that leads to a misunderstanding that many people often have about teaching little children.
"People think that adults have more experience and knowledge than kids, therefore it's easy to teach them," he says.
If you could change Hong Kong's education system, what would you do?
"But the reality is, there's a huge difference between the ways a young child and an adult gather information and form knowledge. That's why you need training in the theory of learning and teaching to be able to help them grow."
The education expert says the biggest challenge is that many people underestimate the importance of ECE, and see finding a job in the field as a last resort – "something you do when you can't do anything else".
"ECE has a unique place in education and people need to understand that," he explains.
"Being an ECE teacher seems simple, but it has its own complexities. If you think it's easy, you are wrong."
Is education the key to ending poverty?
A key skill for the job is a sense of imagination. "It is absolutely essential," Yuen says. "Kids that age have a rich imagination and it is our job as educators to encourage that, which itself requires imagination."
A desire to find answers is also crucial.
"How can you inspire curiosity in your students if you are not curious?" Yuen asks.
Being an ECE teacher is a demanding job – but it's also fulfilling. With more than 1,000 kindergartens in Hong Kong, there are plenty of jobs, and you can expect to start on a monthly salary of HK$22,790. In such uncertain times, it's reassuring to know making a difference to others will be rewarded.
See the school's website, www.yccece.edu.hk/en, for more details
Sign up for the YP Teachers Newsletter
Get updates for teachers sent directly to your inbox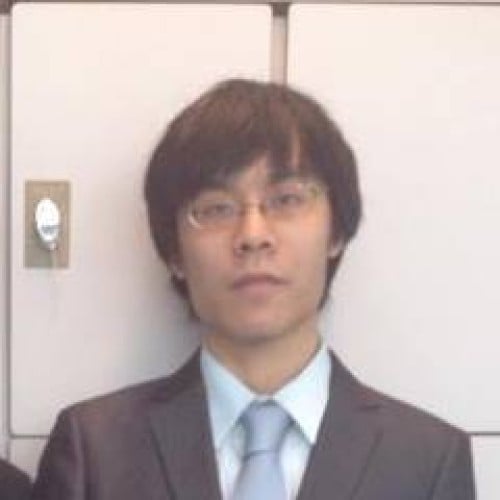 A Young Post reporter since 2014, he covers youth-related news, including education, culture, social issues, politics and economics.
Sign up for YP Weekly
Get updates sent directly to your inbox