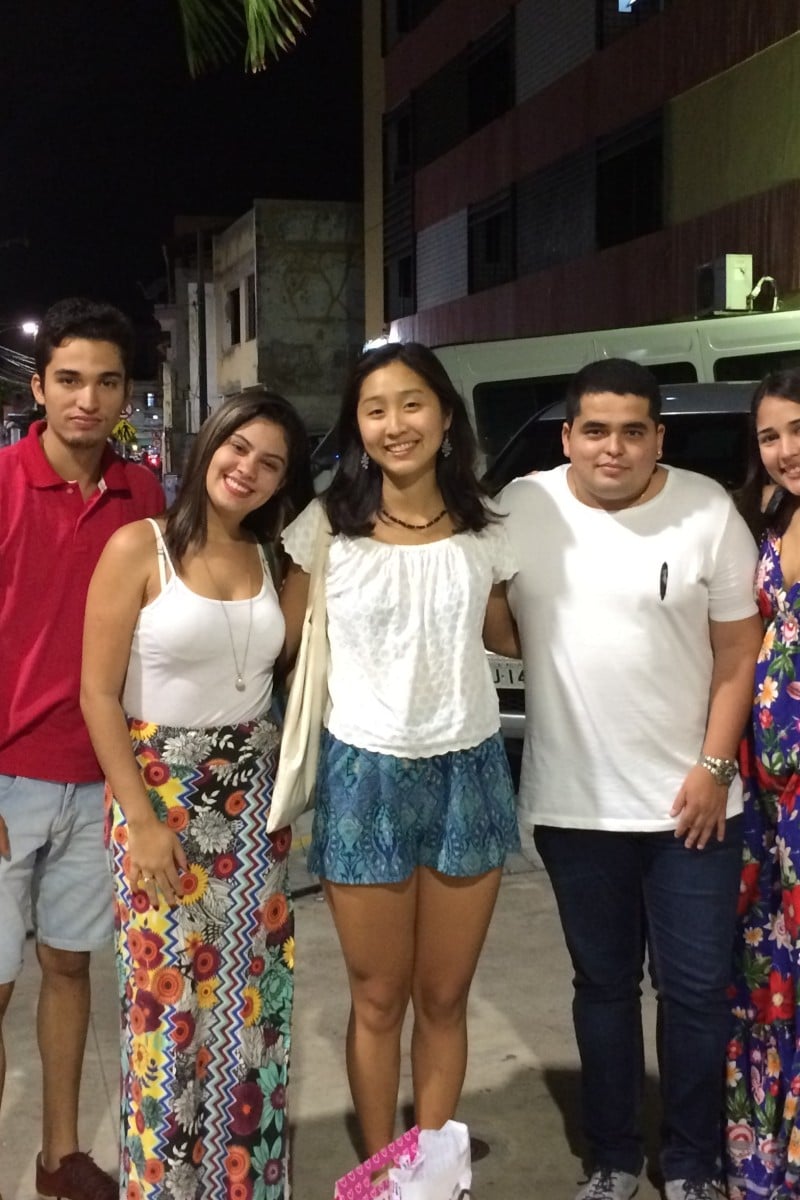 A gap year spent in Brazil helped this Ivy League student gain perspective on life
Jimin Kang took part in a service-learning opprortunity organised by Princeton University 

During her time away, she developed new skills and learned more about herself than she could have imagined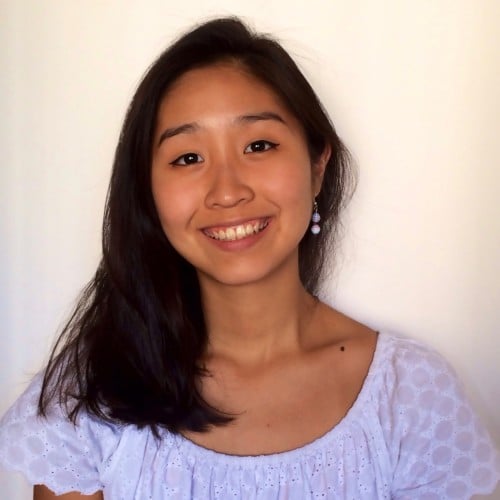 Jimin is currently a student at Princeton University in the US. She graduated from Hong Kong's Chinese International School.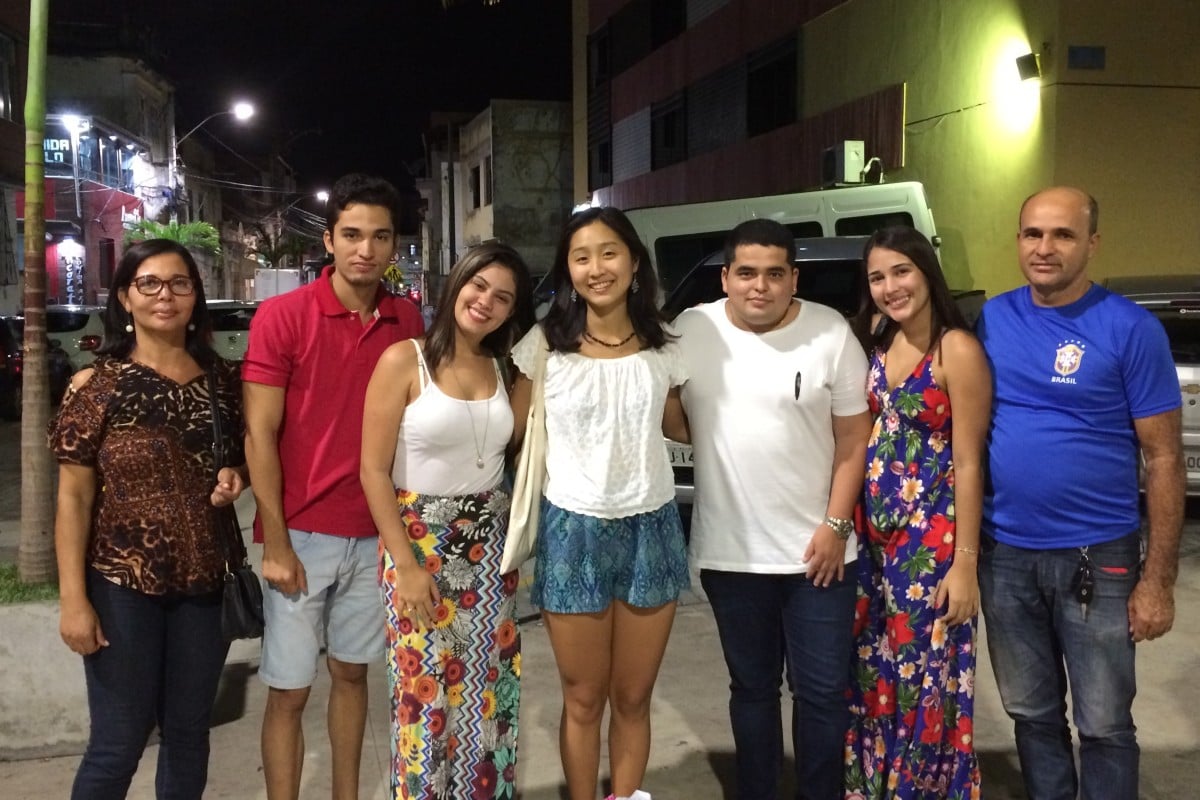 On paper, who I am and what I do at college often strike people as unusual. Immigration officials have asked me why I, a Korean citizen, am studying Spanish & Portuguese in the United States. High school friends that have known me for years are incredulous that I belly dance. Friends at college often wonder how a city girl born and bred can dedicate so much of her academic and extracurricular focus on farming and food.  
 
All these eccentricities start to make sense, however, when I talk about my gap year. 
 
Four years ago, I made the unexpected decision to challenge the path most taken among my high school peers and take a gap year. As the trajectory of my university life suggests, the consequences of that decision – which sent me to Brazil for nine long months – remain firmly with me today.
 
How did it happen? In the process of applying to Princeton, I came across what is now called the Novogratz Bridge Year Programme, a service-learning opportunity in which up to eight incoming Princeton first years spend nine months living in one of several "service sites" across the world. The year I applied, these countries included Bolivia, Brazil, China, India and Senegal.
Having studied Spanish from Year 8 through Year 13 – fun fact: I was the only student in my graduating class that took IB Spanish! – I thought Bridge Year would be a good opportunity to get to know South America, a continent that I'd learned, talked and dreamed about but never visited myself.
 
I'd never considered taking a year off, but the opportunity seemed too great to miss. So, despite my own doubts and my parents' initial hesitations, I applied – and was dumbstruck when, the week after my high school graduation, I learned that I'd be spending the following year not in New Jersey, but in the northeastern state of Bahia in Brazil.
 
Over the next few months, I grew to love Brazil as home. I learned to speak the beautiful and lilting language of Portuguese and revelled in the music I heard around me all the time. I was cared for by two loving homestay families, one in the beachside city of Salvador, and the other in the mountainous region of the Chapada Diamantina.
In stark contrast to my city life in Hong Kong, I spent many of my waking hours working with or being surrounded by plants; in Salvador I volunteered with Canteiros Coletivos, an organisation that uses art and greenery to rejuvenate abandoned urban spaces, while in the Chapada, I'd often go on long walks to nearby rivers or on breathtaking hikes. 

For nine months I painted, I sang, I danced; learned how to crochet and to play capoeira; and I ate all kinds of Bahian delicacies that made my heart swell. I spent hours conversing with random shopkeepers and my family members, and found lifelong friends in the six other Princeton students who accompanied me on the adventure.
 
Now, three years into my time at college, Brazil remains with me still. My Bridge Year companion Asia and I started belly dancing because we'd tried it in Brazil and loved it; I danced in my third show this February. My major, Spanish & Portuguese, seamlessly bridges together two cultural and linguistic worlds that reflect both my pre- and post-gap year lives.
In my translation class, I'm working on a Portuguese text by a Brazilian writer and, had the coronavirus crisis not upended our lives in recent months, I would have spent this upcoming summer working at a newsroom in São Paulo, Brazil, an opportunity resembling my dream post-graduation job: working as a writer and journalist based in Brazil, or South America at large. 
But beyond the tangible impacts of my gap year are changes in my personal character that have been instrumental in my time at college. Sure, I still find myself stressing in college like I did in high school. But having spent nine months in a world where no one asked about – or cared about, really – what I'd "achieve"' in my life, and where patience and open-mindedness were the most important attitudes I could practise, I've gained new perspectives on how to approach a life I find worth living. Moreover, one of the blessings of a gap year is its gift of time; it gave me nine months to think and feel expansively in ways that the structure of school can make difficult. 
 
In some ways, my gap year also brought me closer to home. My time in Brazil made me reflect deeply on my 15 years spent in Hong Kong, and I often wished I could return and engage with my home city in the same way I interacted with Brazil: with hungry curiosity and a willingness to try new things. I realised that everything I could find in Brazil that made the place so special – the open mic nights, the long beach days, the random conversations in outdoor markets – I could also find back home, if only I sought to approach the familiar with a set of wondering eyes. 
In that sense, one doesn't have to go abroad to have a life-changing experience. Nor does one have to participate in a formal gap year programme like mine; I honestly believe it would've been possible to learn the same lessons just from spending time away from academia. After spending years being primarily defined as a student, it was liberating to define myself in other ways: a family member, a volunteer, an artist, among other things, and the length of that list was up to me to choose.
 
Today, as a third-year college student, I still try and practise being all of these things. Some days I'm successful, and other days I'm not. But every day I am filled with gratitude for the places and people that helped me manifest these diverse versions of myself, which I may never have known had I not considered a gap year. 
 
And that's another thing I learned: the most unexpected decisions can lead to the most wonderful things.
Sign up for the YP Teachers Newsletter
Get updates for teachers sent directly to your inbox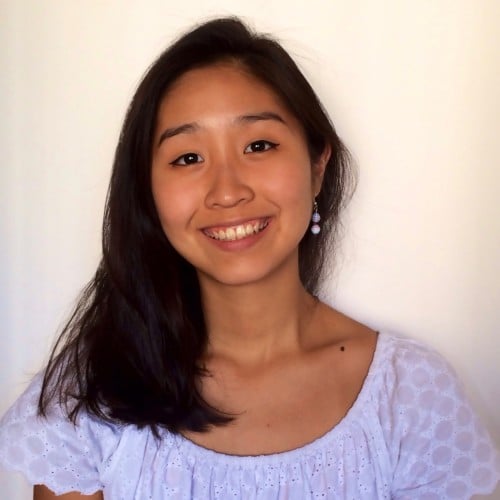 Jimin is currently a student at Princeton University in the US. She graduated from Hong Kong's Chinese International School.
Sign up for YP Weekly
Get updates sent directly to your inbox