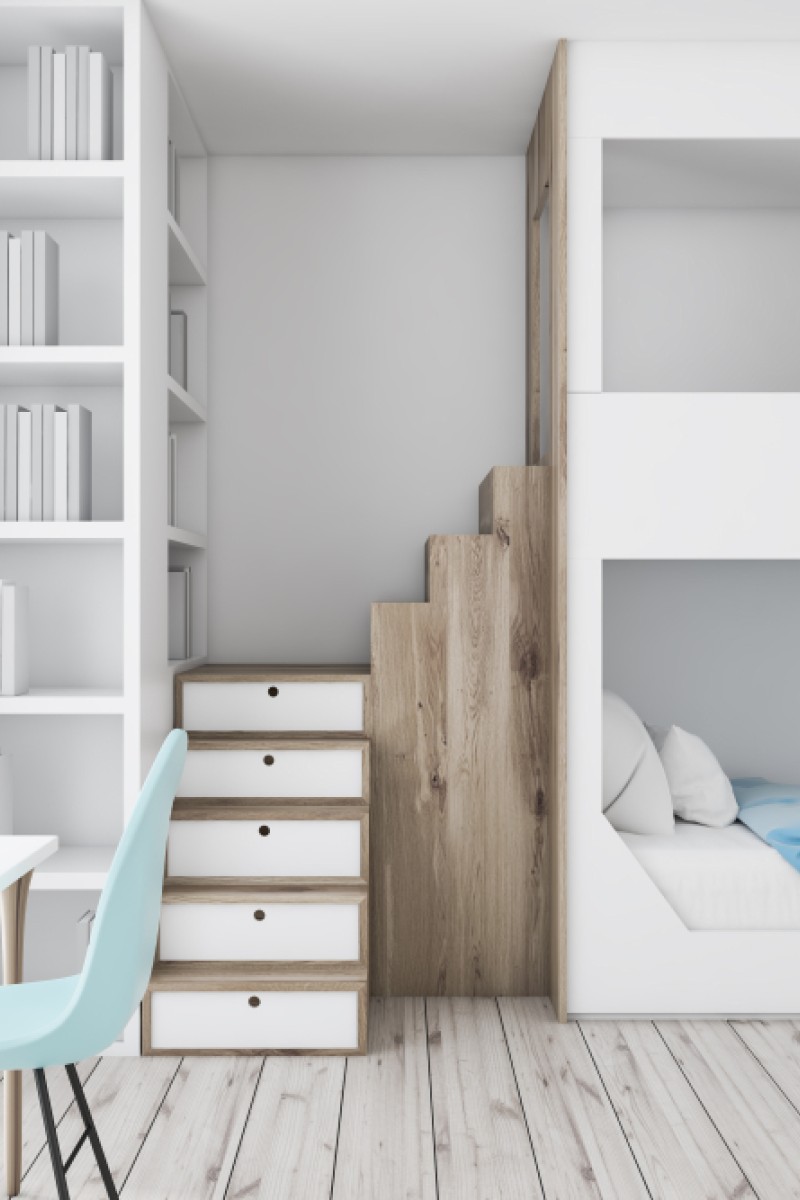 Best dorm room gadgets: Cool tech for your personal space
Smarten up your room with a mini wi-fi plug, Echo Dot, USB-C and more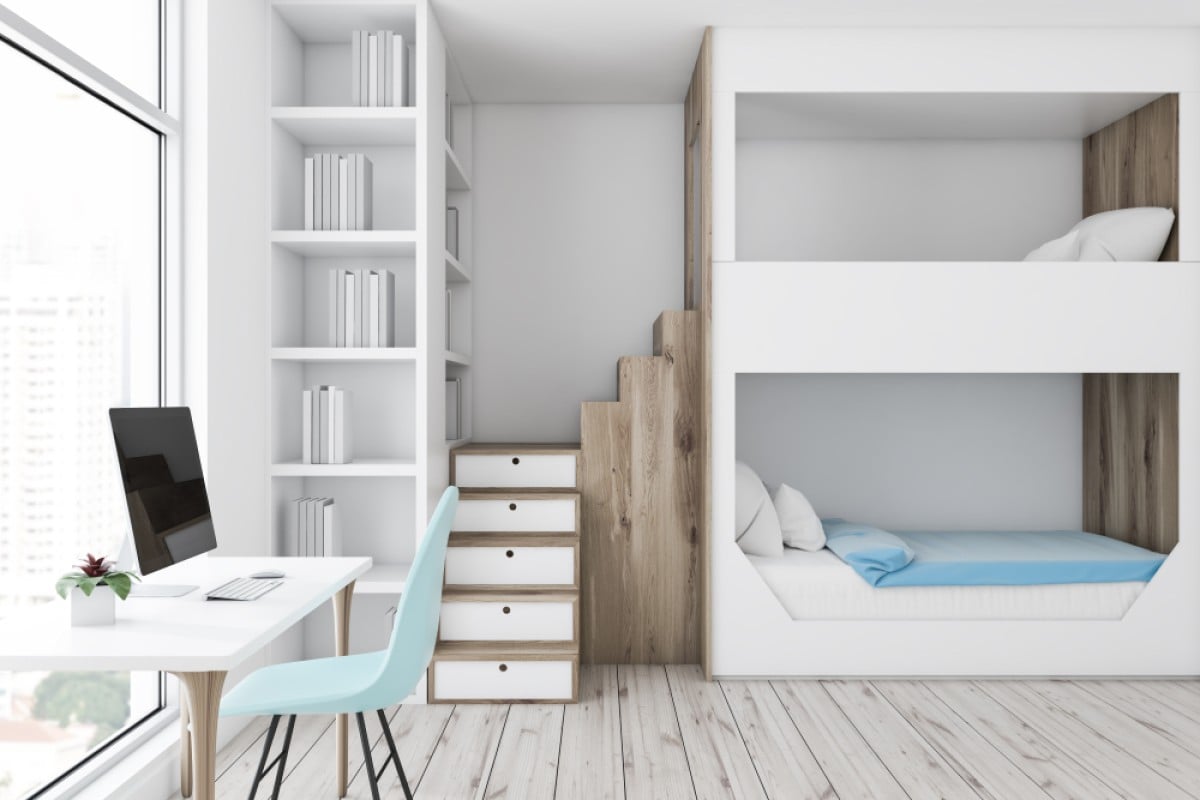 Bad news, if you're starting university soon: your dorm room is likely to be a cramped, plain-looking pill box of a bedroom. But you can do something about that. Smarten the place up with connected devices that can help make things more comfortable and convenient. These are some top picks for devices to make your dorm experience much more civilised.
The good: The new Echo Dot looks and sounds better than ever, and now you can pair two together for stereo audio. The ongoing space race between Amazon's Alexa and Google Assistant means it'll keep getting a steady stream of new features. Best of all: It's still just HK$390.
The bad: It doesn't come in any fun colours like the Home Mini does, and it doesn't feature any new hardware tricks, either. Aside from the new look and the stronger sound, it's just the same Dot as before.
The cost: HK$390
The bottom line: This is the best Dot yet at the same irresistible price — but it will do little to slow Google's growing momentum.
Rating: 4.5 stars out of 5 (Outstanding)
The 5 best laptops for students in 2019, from Apple's Macbook Pro to a budget-friendly Windows option
The good: The Lenovo Smart Display is a great secondary screen with an elegant design and a high-resolution touchscreen. It multitasks well, responds quickly to both touch and voice commands and offers a rich, personalised home screen and a customisable ambient mode.
The bad: It would be better if the screen could do more when you play games or listen to music. You're limited to Google Duo for making voice calls. Scrolling through content with your voice can be tedious.
The cost: HK$1,570 to HK$1,960
The bottom line: The Lenovo Smart Display performs exceedingly well and deserves your consideration.
Rating: 4.5 stars out of 5 (Outstanding)
Belkin WeMo Mini Wi-Fi Smart Plug
The good: At HK$235, the new WeMo Mini is competitively priced, and the smaller design won't block adjacent outlets. Native compatibility with IFTTT, Google Home, Apple HomeKit and Amazon's Alexa make it one of the most well-connected smart plugs you can buy.
The bad: The WeMo Mini won't track energy usage like other smart plugs will. And, though you probably won't use it very much, the WeMo app is sluggish and glitchy at times.
The cost: HK$235
The bottom line: There's plenty of new competition out there, but the WeMo Mini is still one of the easiest smart home gadgets for us to recommend.
Rating: 4.0 stars out of 5 (Excellent)
The 5 best headphones for students in 2019, from Apple AirPods to Beats Wireless
Lenovo Smart Clock
The good: The Lenovo Smart Clock is an affordable and attractive way to put Google Assistant on your nightstand. You can choose from a variety of clock faces, and the alarms are highly customisable. The sunrise alarm feature is particularly neat.
The bad: The touchscreen is much more limited than other smart displays — you can't watch videos, access a smart home control panel, look at pictures or use the touchscreen for anything beyond a few prescribed functions. At night, the clock doesn't hit the right balance of visibility and minimal glow.
The cost: HK$630
The bottom line: While not perfect at any one task, the Lenovo Smart Clock does a lot of things well enough to be a helpful addition to your nightstand
Rating: 3.5 stars out of 5 (Very good)
The good: The WF-1000XM3 sound excellent for true-wireless headphones, with a premium look and feel. They have effective active noise cancellation, decent battery life and USB-C charging (with a quick-charge feature). Touch controls.
The bad: Not sweat-resistant; not as discreet looking as some competing models; call performance could be a little better.
The cost: HK$1,790
The bottom line: Despite some small drawbacks, the Sony WF-1000XM3 is among the best true wireless headphones of 2019.
Rating: 4.0 stars out of 5 (Excellent)
From Kingdom Hearts 3 to the Razer Blade Stealth laptop: 6 tech treats for every budget
AmazonBasics Microwave
The good: Alexa voice commands add some convenience and give you some additional hands-free time in the kitchen. The popcorn replenishment feature is handy if you're really into popcorn. Amazon says it can add and improve features via software update.
The bad: You'll need to adjust recipes and settings for prepackaged food to account for the 700-watt power rating. Some of the preset cooking commands via Alexa produce poor results.
The cost: HK$470
The bottom line: Using your voice to control a microwave is a natural fit, and Amazon's competitive pricing essentially puts no premium on the Alexa-powered smarts. Even if you never use the voice commands, this microwave is a low-risk investment for one or two people in a smaller living space.
Rating: 3.5 stars out of 5 (Very good)
How to handle living with a roommate at university for the first time
Here are some other great back-to-school items for students:
myCharge HubMax Universal
What is it? This is an external battery for charging your devices when you can't be close to an outlet. It has a flip-out plug. Charge it up from a wall plug and you're ready to go. It has built-in Lightning and USB-C cables so you don't have to pack your own. Also has a USB port if you need to connect your own cable. This battery holds 10,050 mAh of power. It will power the typical phone six times.
Who is it for? We all need a little extra power.
What does it cost? HK$780
Zendure SuperPort4 100w Dual USB-C Charger
What is it? This is a USB charger that can charge anything, including your laptop (if it charges from USB-C). In fact, the SuperPort4 can charge your laptop and three other devices all at full speed. It packs 136 watts of charging power.
Who is it for? We all have USB devices to charge. This one will charge them all.
What does it cost? $1,020
What is it? These wireless earbuds have made more than a few "best gear" lists. They offer exceptional sound quality and voice clarity when using them to make phone calls. They can also be used with your phone to invoke Alexa, Siri or OK Google.
Who is it for? Every student carries earbuds. These are some of the best.
What does it cost? HK$1,330
Solo New York Highline Duffel
What is it? This is a very nice duffel bag for carrying a few days' worth of clothes. It also has a padded pocket for carrying a laptop. The Highline Duffel is a few steps up from the gym bag most students haul around.
Who is it for? Anyone who travels, especially if you don't want to carry a separate laptop bag.
What does it cost? HK$630
Sign up for the YP Teachers Newsletter
Get updates for teachers sent directly to your inbox
Sign up for YP Weekly
Get updates sent directly to your inbox