Find out how studying supply chain management can open up your horizons and connect you to the world
The Hong Kong Polytechnic University
The Hong Kong Polytechnic University
|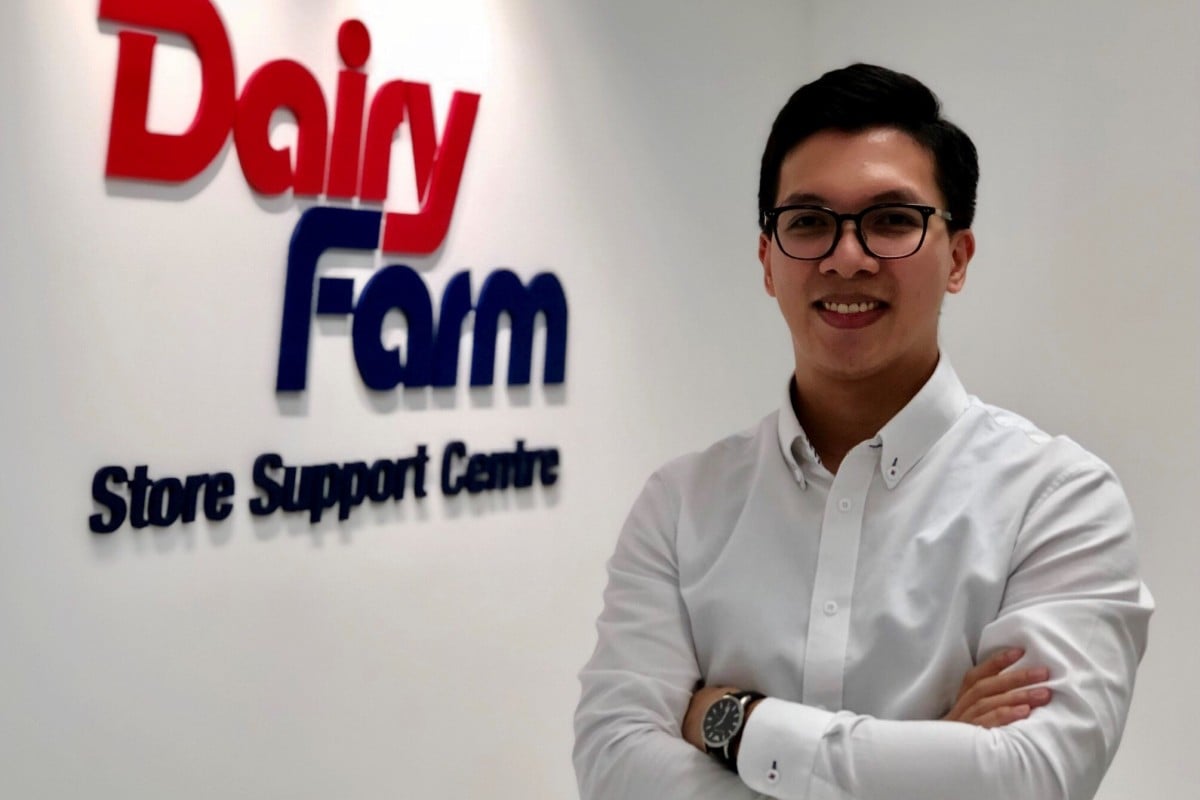 Ray Au Yeung, a graduate of PolyU's GSCM programme, currently works for Dairy Farm as an assistant manager in business deployment.
Moving goods and merchandise from A to B may not seem difficult, but when it involves tight deadlines, several modes of transport, multiple points of origin, and destinations in different parts of the world, the operations can get pretty complicated. 
It takes good supply chain management (SCM) to ensure everything is well planned and efficiently run, as well as expertise in optimising logistics networks and keeping costs under control. 
To that end, the Polytechnic University of Hong Kong (PolyU) offers a bachelor of business administration in global supply chain management (BBA (Hons) GSCM). The wide-ranging programme provides a well-rounded business education plus skills and know-how directly relevant to the operations management, IT, transport logistics and regulations of today's supply chain sector. 
Graduates turned procurement specialists benefit from PolyU's extensive network
Ray Au Yeung, a graduate of the programme, currently works for Dairy Farm as an assistant manager in business deployment. He chose the course because he was curious about how goods are moved end-to-end along the international supply chain. He also realised how important SCM is for Hong Kong and the global economy.  
"The extensive scope of the programme offered exposure to many areas that appealed to me," says Au Yeung, who has been in his current position with Dairy Farm for two years, working with subsidiaries like Mannings, Ikea, Wellcome, Cold Storage and Giant Hypermarket. "All these companies carry thousands of items which need to be moved and tracked.  One of my main responsibilities is to replace older IT solutions and implement SAP enterprise resource planning software in the Asia region to increase efficiency."
This has provided him with opportunities for regional travel to learn how business and systems work in other countries. Such projects usually run for about a year, involve up to 100 people including system users and the implementation team, and require agreement from all parties before everything is signed off. 
A PolyU professor explains why you should consider studying logistics at university
When there are changes to specific business processes, Au Yeung helps to set up standard operating procedures (SOP) to improve overall efficiency and deal with unexpected problems. 
Up to now, he says, three aspects of the job really stand out. One is the variety, which means that no two days are the same.
"I work with a diverse mix of colleagues in different countries, so I get to interact with people from all over the region," he says. "All my projects may be SAP-related, but each one offers different challenges."
The second is the chance to learn how the retail sector works in everything from procurement and logistics to shop layout. 
And the third is seeing the importance of clear communication when working with stakeholders in the countries where Dairy Farm operates. 
"I've learned about cultural differences and how to communicate more effectively and build good relationships," Au Yeung says.  
Sign up for the YP Teachers Newsletter
Get updates for teachers sent directly to your inbox
Sign up for YP Weekly
Get updates sent directly to your inbox