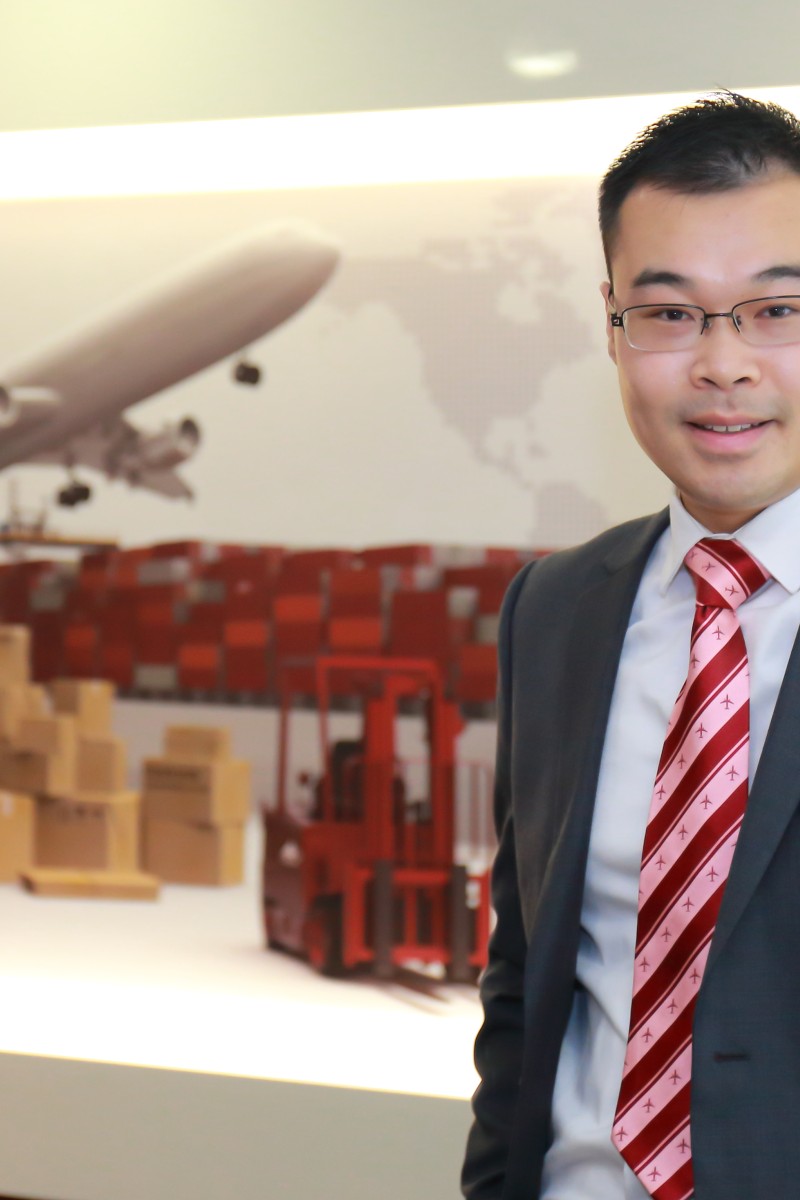 A dynamic career in international transport logistics
The Hong Kong Polytechnic University
The Hong Kong Polytechnic University
|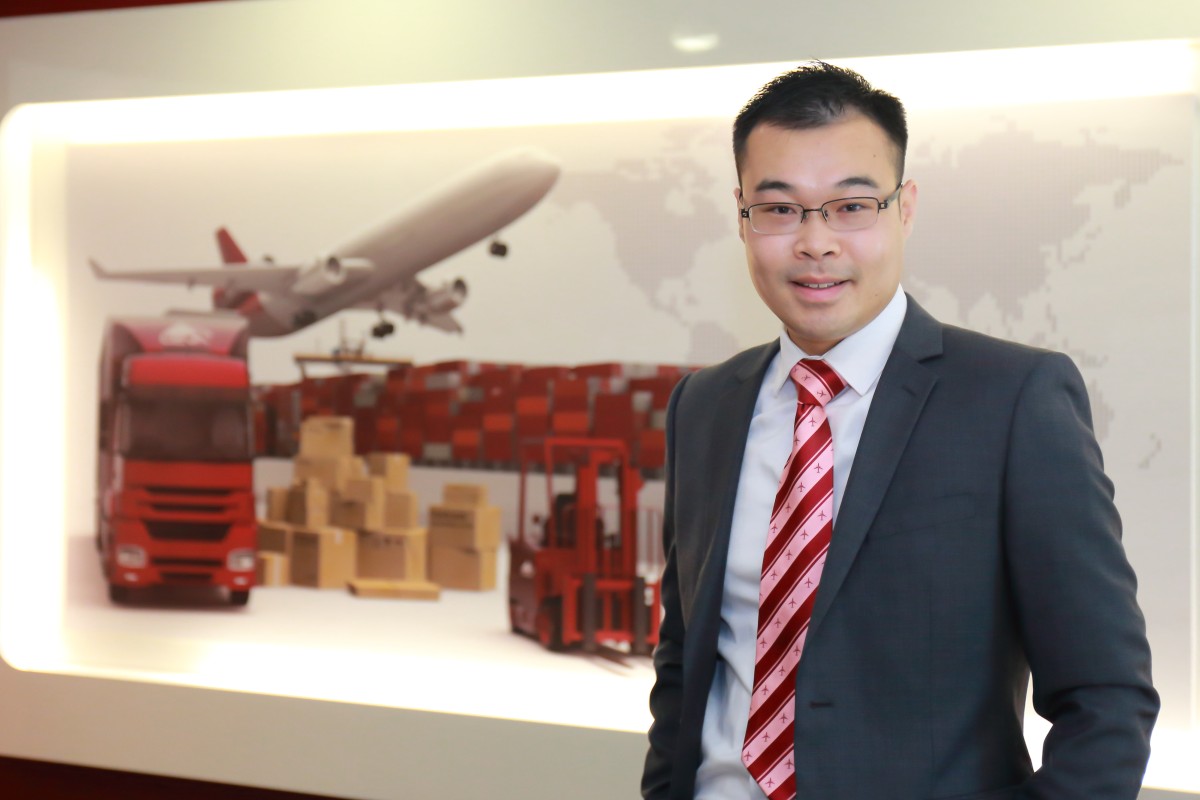 Ronald Wong is now working for a leading logistic company
Ronald Wong says he didn't choose the Higher Diploma (HD) in International Transport Logistics at The Hong Kong Polytechnic University (PolyU); it chose him. Originally, he had thoughts of a career in human resources, marketing or, perhaps, hotels and tourism. But once he entered the HD programme on leaving secondary school, he quickly realised it was exactly the right course for him. 
Since January last year, Wong has worked in Singapore as Asia-Pacific Air Charter and Emergency Services Manager for CEVA Logistics. The firm is one of the world's leading non-asset-based supply chain management companies, organising freight shipments and contract logistics, employing more than 42,000 staff, and operating in 11 regional clusters around the globe. 
Communication and negotiation skills keys to success for PolyU grad
In his current role, Wong collaborates with other in-house departments and focuses on meeting customer requirements and tight deadlines. An air charter may be needed if there are no scheduled flights linking a specific origin and destination or when a standard freighter can't accommodate odd-sized cargo. Alternatively, there may be a large volume of cargo moving to one destination at the same time or a need for extra capacity to cope with peak season demand.
Wong's team also arranges "hand-carry" solutions when other express and premium freight services can't meet the client's requirements. 
"There may be very urgent shipments when, for example, there is a production delay at a factory, an aircraft has been grounded, or special parts are needed for vessels or energy-related projects," Wong says. "We arrange for a courier to carry such shipments on board a passenger flight as hand baggage or check-in luggage."
Wong had first-hand experience of that when asked to pick up a shipment in Beijing and fly to Frankfurt. He first took at six-hour "red-eye" flight from Singapore, which left three hours behind schedule, but was able to collect the oversized package from a contact in Beijing and just make it on to the next available flight to Frankfurt. In such cases, when acting as a courier, timely shipment is the most important thing, so he stood at the gate and confirmed the item was definitely loaded in the hold before he took his seat. The experience showed him the kind of difficulties and uncertainties sometimes faced and how to manage them.
Find out how studying supply chain management can open up your horizons and connect you to the world
Wong's department works round the clock all year, with three teams operating in shifts. It is a demanding schedule, but he is now used to the pace and pressures of the work environment. 
At PolyU, after first completing his HD, Wong went on to take a BBA (Hons) and an MSc in International Shipping and Transport Logistics. Classes on subjects like airport management spurred his interest in the aviation industry. 
"The lecturers were experienced and the teaching materials up-to-date, which is very important for a fast-changing industry," he says. "The topics included basic aerodynamic theory, aircraft characteristics, freight rate calculations, and freight consolidation." 
Aviation management studies opens the door to a world-class global career
Other classes dealt with relevant laws and international practice, providing the training needed to understand and act on related documentation. Along the way, Wong was awarded the Kalitta Air Scholarship, which included an internship and proved an important milestone in developing his career.
At this point, he has no trouble in pinpointing the three best things about his job and the industry. One is the opportunity for regional exposure that comes from working with colleagues and clients in different countries. Another is the nature of the job, which requires a high level of accuracy and efficiency; decisions usually have to be made within very tight time-frames. And the third is that the airfreight industry is driven by changes also affecting the global economy, including issues like safety and security, the growth of e-commerce, and managing the "cold chain" for the movement of refrigerated goods. 
Sign up for the YP Teachers Newsletter
Get updates for teachers sent directly to your inbox
Sign up for YP Weekly
Get updates sent directly to your inbox