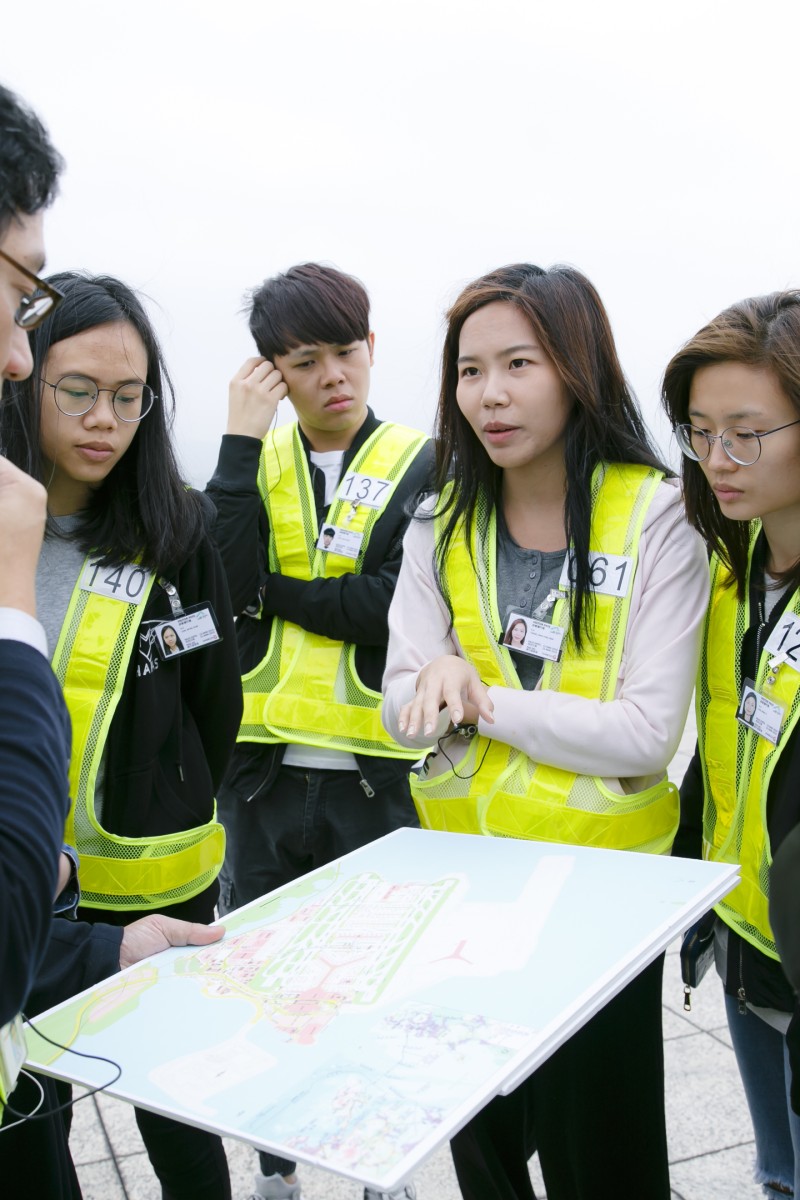 Here's why studying aviation at PolyU opens up a world of opportunities
The Hong Kong Polytechnic University
The Hong Kong Polytechnic University
|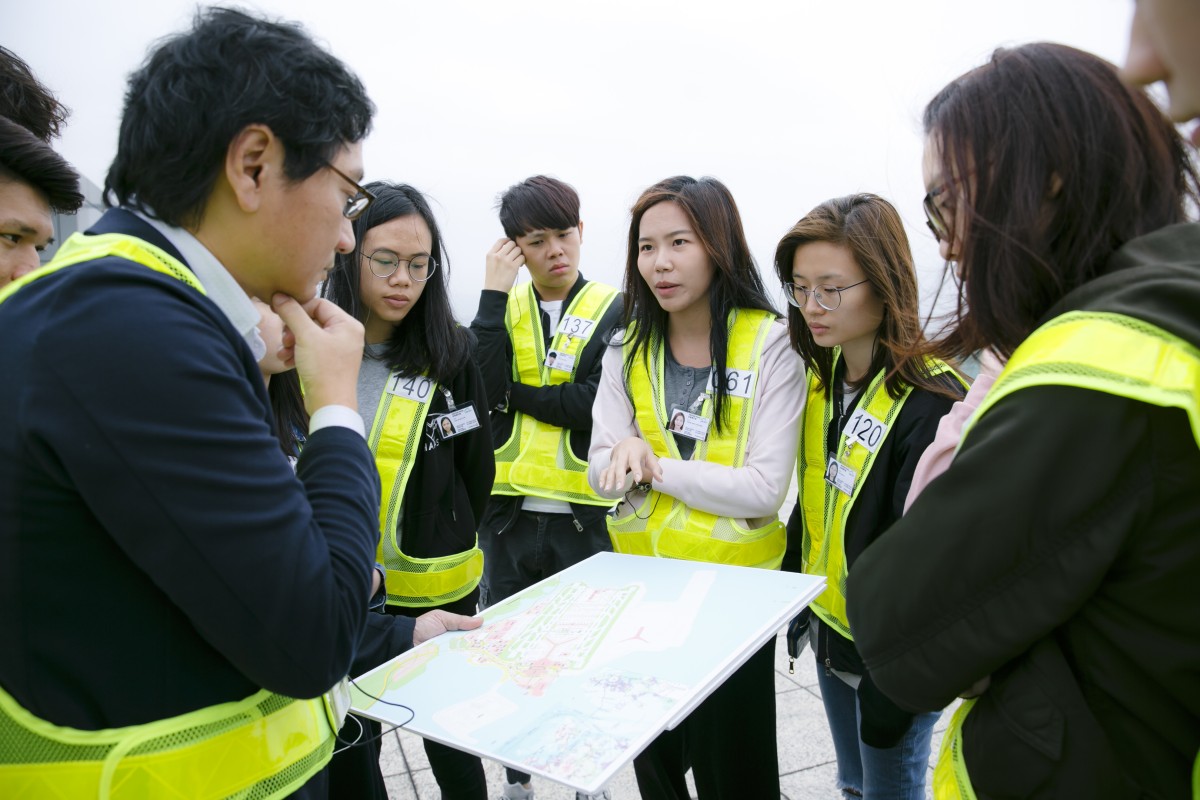 Students learn about the planning behind the three runway system at the Hong Kong International Airport.
As a leading aviation hub, Hong Kong is well positioned to offer students planning a career in the field all kinds of opportunities to meet and interact with industry experts.
Indeed, a group taking the aviation management course at The Hong Kong Polytechnic University (PolyU) had the chance to learn all about the Three Runway System (3RS) project during a recent airport visit.  
They met Sean Cheong, principal manager for civil engineering projects at HKIA, who explained the master plan and management structure. He also covered key aspects relating to environmental conservation and safety, commercial and contract management, coordination and reporting. 
On completion, the expanded facilities and extra runway will make it possible to handle an additional 30 million passengers annually. Estimates suggest this will provide 123,000 jobs by 2030. 
Cheong's presentation was followed by a wide-ranging Q&A session about the major challenges HKIA has to face. The questions showed the students to be engaged and insightful. 
According to Dr Achim Czerny, PolyU associate professor and director of BBA (Hons) in Aviation Management and Logistics, the 3RS project helps to highlight the many job opportunities now available in the industry. 
"By giving students a chance to learn more about this massive project, we are drawing attention to the importance of aviation in Hong Kong and the kind of jobs on offer," he said.  
Correll Li, a Year 3 student, was one of the first to sign up for the airport visit and was duly impressed by the scale of the 3RS project. 
"Ideally, I'd like to be management trainee with HKIA after graduation, which hopefully could lead to a position as a dispatcher," she said. 
In essence, a dispatcher plans aircraft flight paths, taking account of variables like the aircraft's specifications and load, weather conditions, airspace restrictions, and the current situation at the airport.  
Walter Chui, another Year 3 student, has previously done internships with companies like DHL and has a keen interest in the operations side. 
"I like to understand how things run and how to plan things like managing the flow of traffic to and from and within a location," he said.  "What we heard about moving employees from Terminal 2 to the Terminal 1 extension was of particular interest to me."
Before starting the BBA programme, Ann Tsang, who is now in Year 3, was not aware of the immense size and scope of the aviation sector. What initially attracted her was the possibility of becoming a flight attendant. 
"I enjoy interacting with people, so being a member of a flight crew appeals to me," she said. "But I'm also considering working in aviation catering in future."  
Mads Groenli, an accounting and finance student from Norway, is taking an elective course on airport management. He has done internships in the airline industry and has studied Chinese since junior high school. He plans to complete a master's degree in Hong Kong before returning to Norway.
"Hong Kong is a great place for foreign students with an interest in Chinese culture," he said.  "The courses are a high standard and English is widely used." 
For Daveena Haditanojo, a Year 1 student from Indonesia who is taking a degree in international shipping and transport logistics, the course on aviation management has made her consider studying that subject in more detail. 
Czerny added that it is important for students to get ideas about future careers by learning about the inner workings of organisations and meeting people who are passionate about and active in the sector. 
"These exchanges benefit students by providing learning opportunities outside the classroom which can inspire and motivate," he said, 
The 3RS project session was organised by PolyU and the Aviation Academy at HKIA to educate, inform and inspire more people to consider careers in the industry in Hong Kong and around the world. 
Learn about why logistics are the lifeblood of a city with PolyU's undergraduate degree in Transport Logistics
A dynamic career in international transport logistics
Communication and negotiation skills keys to success for PolyU grad
Sign up for the YP Teachers Newsletter
Get updates for teachers sent directly to your inbox
Sign up for YP Weekly
Get updates sent directly to your inbox