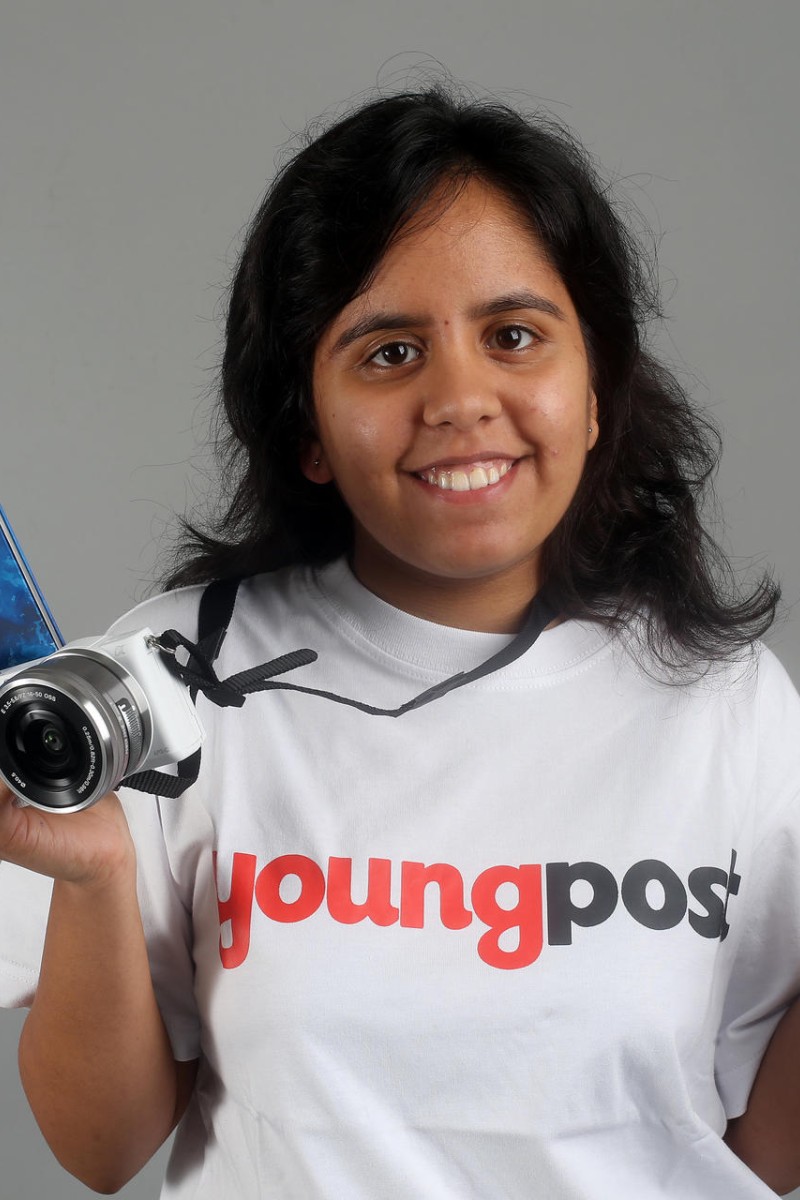 Junior Reporter of the Year Joy Pamnani is the complete package
This year's Junior Reporter of the Year was rewarded for being an all-rounder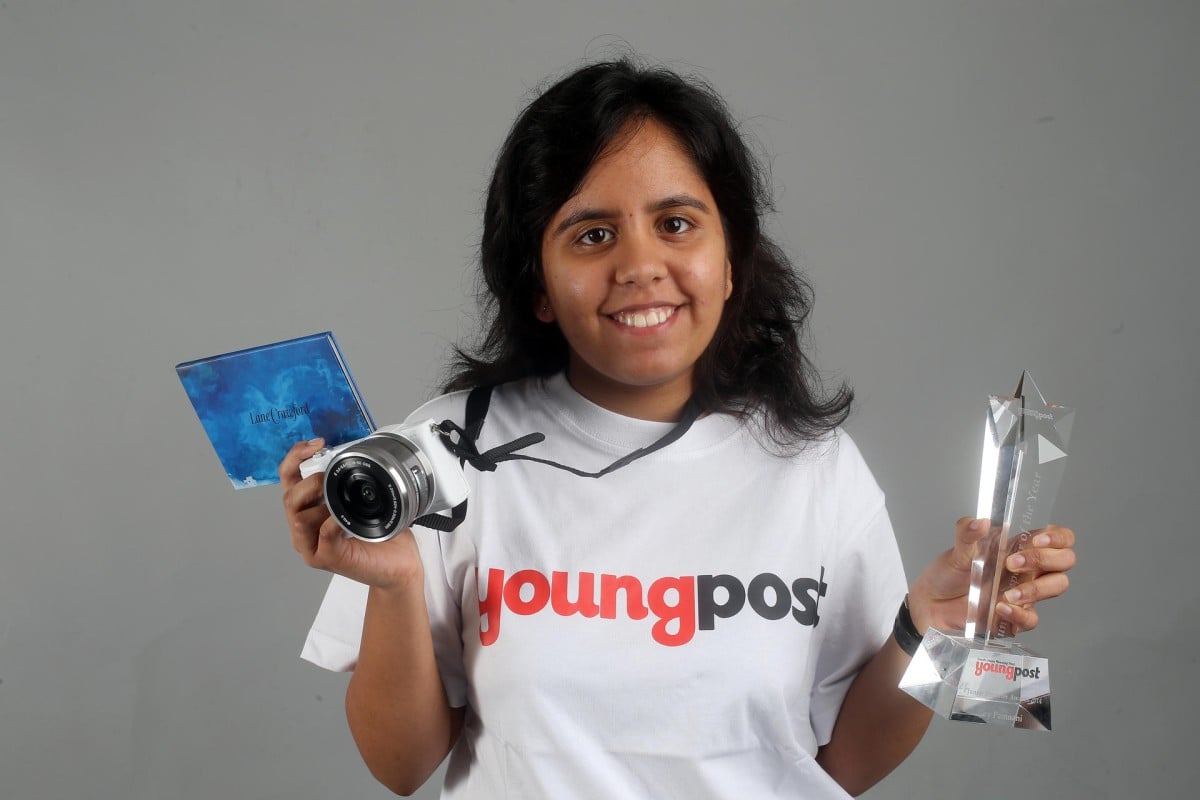 Joy Pamnani won a Sony Alpha A5100 camera and Power Zoom lens kit, as well as an $8,000 scholarship from Young Post and Harv-Est, who are also giving her a $2,000 gift voucher for her parents!
Everyone at Young Post knows Joy Pamnani. Loads of Young Post readers from schools all over Hong Kong know the PLK Ngan Po Ling College student, as her name appears regularly in the newspaper. That's because Joy has made more than 100 contributions to Young Post in the past year.
Joy gobbles up everything Young Post has to offer, as long as no animals are harmed - she is a huge vegetarian advocate. She's written cover stories, features, workshop reports, reviews and news. She's a regular contributor to our Top 10 page, takes part in Face Off and Talking Points, and even had a great run in the Brain Game competition.
This is why she was named the Junior Reporter of the Year at Young Post's Junior Reporter Awards 2014 on Saturday at Hong Kong Disneyland - for being an all-rounder.
Yong Post editor Susan Ramsay perfectly described it. "What does it take to become Junior Reporter of the Year?" said Ramsay at the ceremony. "You must be able to write a good story, of course. Show us story ideas and work on them until they are right, and never, never, never give up. The Junior Reporter of the Year has all these qualities."
When Joy's name was announced she was relieved her hard work had been recognised. "At first, I just wanted to enjoy the event with my friends," said the Junior Reporter of the Year. "But when Sue was talking about the qualities that make a Junior Reporter of the Year, I thought 'hey, I do all that'. That's when I was starting to get anxious over whether I'd actually win it. And I did!"
Head over to the 
photo gallery
 to see more pictures from our day at Hong Kong Disneyland

The other award-winners were:
Anirudh Kannan of South Island School won for "Bowled over by their success", a cover story about the growing popularity of cricket in Hong Kong.
Jessie Pang of Hong Kong Baptist University won a special award for her efforts in helping the Young Post team report on the Occupy Central movement.
❤Beat: Best Volunteering Report
Bakhita Fung of Island School won for her excellent reporting on Hong Kong Disneyland's voluntEARS and ambassadors, "The meaning behind the story".
Jocelyn Chin of Hang Seng Management College won for her beautiful photo of the Legislative Council Building.
Bianca Chan of Maryknoll Convent School won for her "Liberal studies: neither problem nor solution" opinion piece.
Rai Anna-L of St Margaret's Girls' College won for taking the negative stance on "Is citizen journalism beneficial to news reporting?"
Henry Lui of Sha Tin College won for "Musical awareness on a whole new level", a report on Sony's high-resolution audio workshop.
Most Active Junior Reporters
Bakhita Fung
Anirudh Kannan
Annette Kim
Veronica Lin
Joy Pamnani
Tayyab Shahzada
Catherine Wang
Minnie Yip
Before the awards ceremony, the Young Post team organised an Instagram-based scavenger hunt called "Instahunt", where the fastest team won signed CDs, and the team with the most correct and creative answers won prizes from OtterBox. The fastest team was Team N, which consisted of Timothy Fermin, Sikha Limbu, Amanpreet Singh, Awais Khan, and Rehan Ansari. The team with the most correct and creative answers was Team F, which consisted of siblings Michael, Talia, Tobias, and Zoe Kennelly.
Head over to the
photo gallery
to see more pictures from our day at Hong Kong Disneyland
Sign up for the YP Teachers Newsletter
Get updates for teachers sent directly to your inbox
Sign up for YP Weekly
Get updates sent directly to your inbox