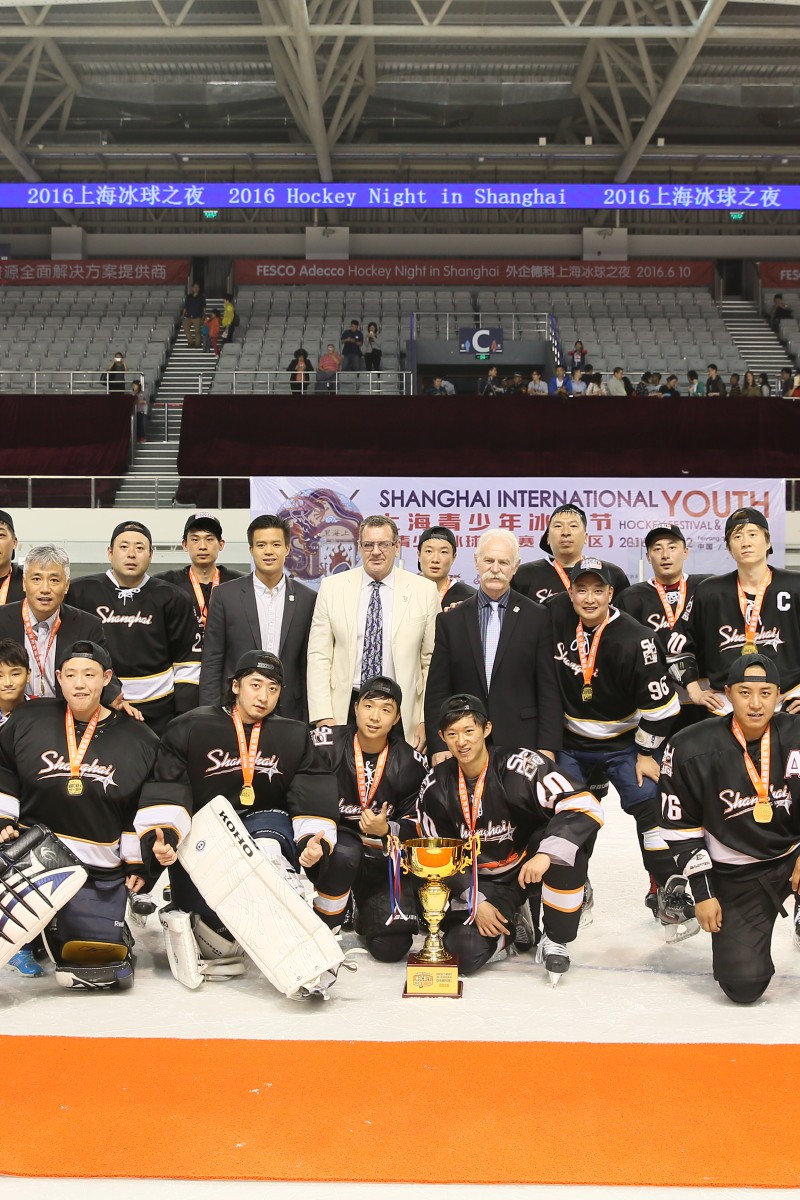 Pucks away! Ice hockey fans have a cool start to summer as they have fun in Shanghai
Fans of the slippery sport travel to Shanghai for an international sporting event with guests including ex-Calgary Flames player Lanny McDonald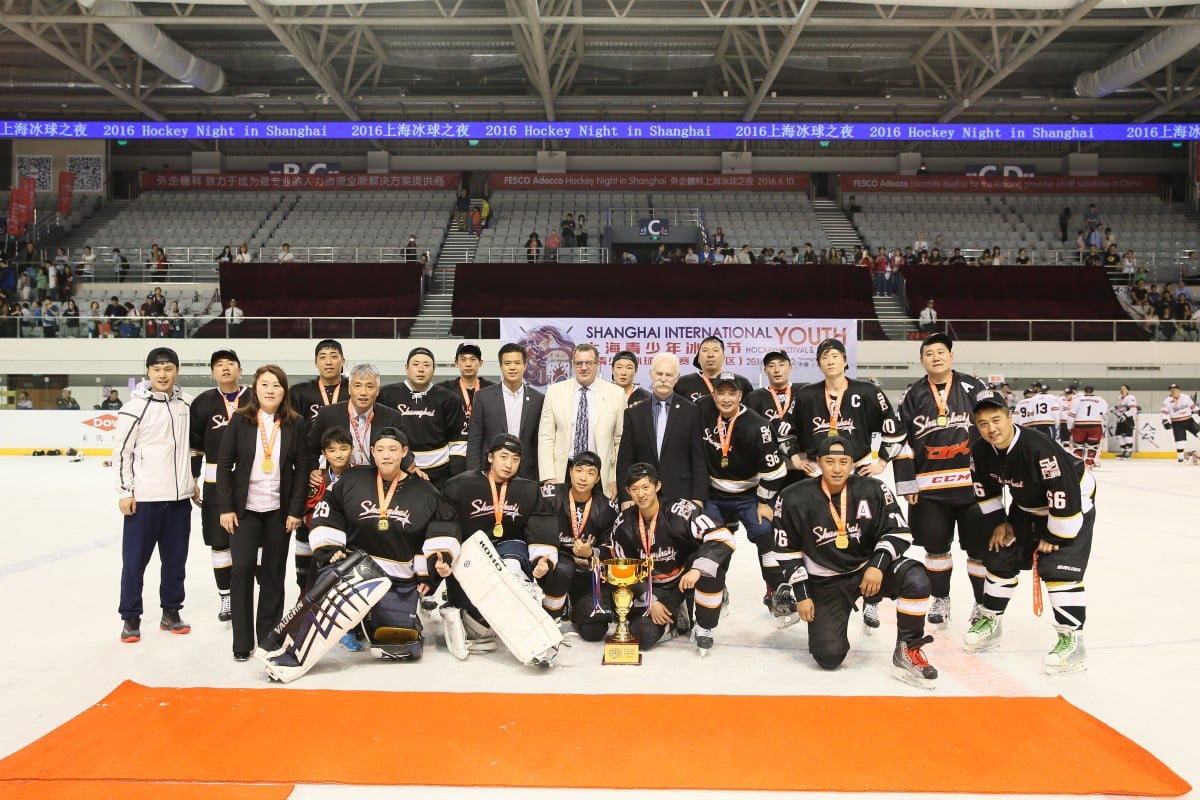 Champions of the Hockey Night, Team Shanghai, with guests Lanny McDonald, Barry Beck and Zackary Yuen.
Interest in ice hockey as a sport has exploded in Hong Kong in recent years, with more and more opportunities presenting themselves for local players to take part in matches on an international level. A lucky group of U10 ice hockey enthusiasts was given one such chance when they participated in the Youth Hockey League (Asia Region) in Shanghai.
Back in 2011, the Youth Hockey League (Asia Region) was established by the Hong Kong Academy of Ice Hockey and the Hong Kong Amateur Hockey Club in order to provide ice hockey enthusiasts from different cities the chance to play against each other in competitive matches.
With teams including the Harbin Future Stars Hockey Club, the Hong Kong Academy of Ice Hockey and the Dragons Ice Hockey Club from Wuhan taking part, the hotly anticipated event in Shanghai ran from the 9th of June till the 12th and was jam-packed with events from start to finish. Among the many highlights of the three-day event was a chance to see some of the best hockey players around showcase their skills in a friendly match.
Guest coach and current Chairman of the Hockey Hall of Fame (and former Calgary Flames player) Lanny McDonald was full of praise for the crop of up-and-coming ice hockey players who attended. In an interview with CCTV, he described the kids as having "all kinds of talent" and complimented them on their enthusiasm for the game.
Gordon Li, one such attendee, talked about how glad he was to have participated in the event in Shanghai. It had helped him make a lot of new friends, Gordon said, and he went on to talk about how pleased he was to meet Lanny McDonald, who co-captained the Calgary Flames to victory in the season of '88-'89. "It was such an eye-opening experience for me," he says – and it seems that the other participants would agree with this sentiment as the players now look forward to the League's next stop in the coming months.
Click here for more information on the Youth Hockey League (Asia Region).
Sign up for the YP Teachers Newsletter
Get updates for teachers sent directly to your inbox
Sign up for YP Weekly
Get updates sent directly to your inbox