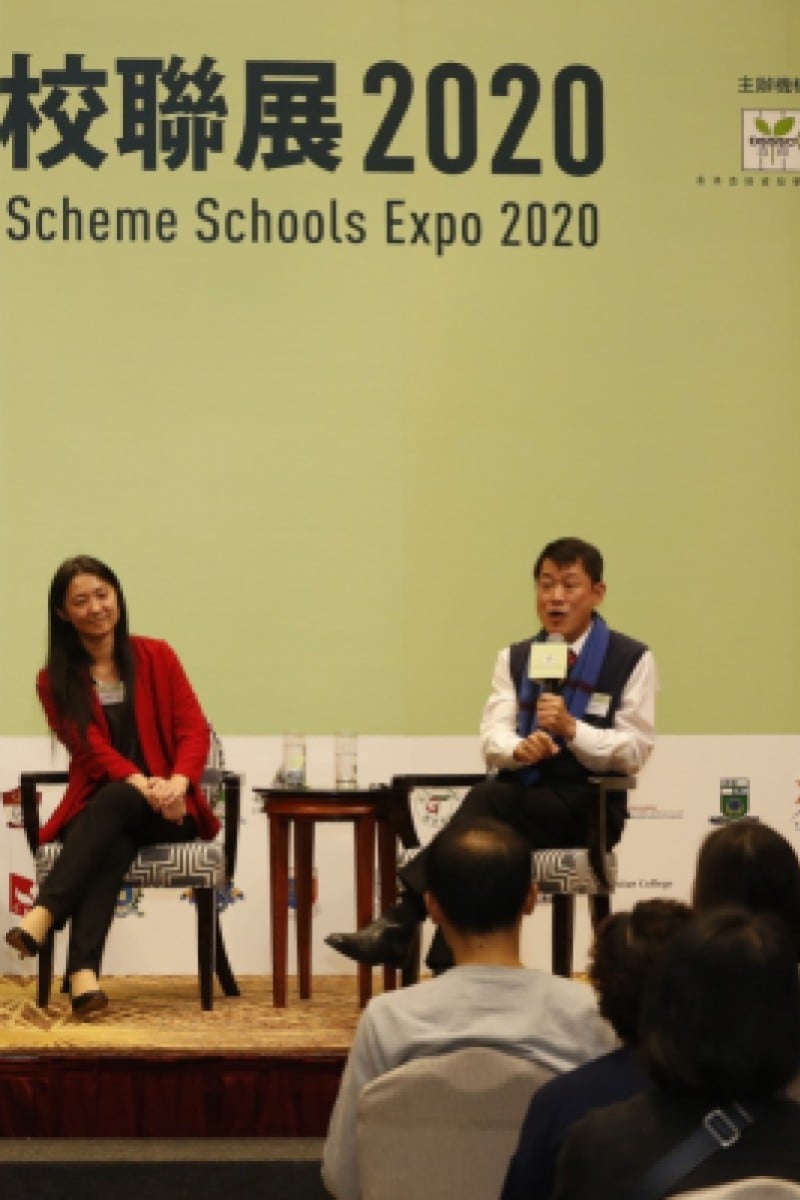 School expo sheds light on DSS study options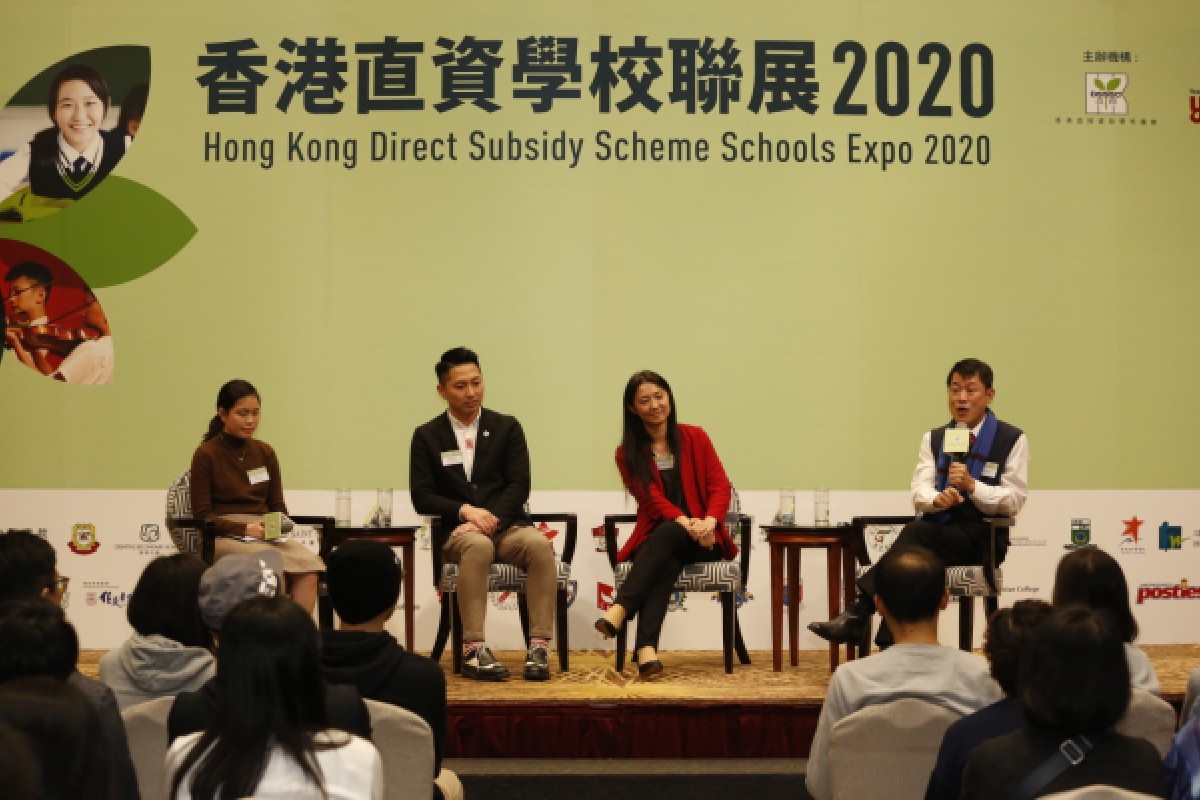 Thousands of parents and prospective students attended the Hong Kong Direct Subsidy Scheme Schools Expo 2020 to learn about the education options available other than at mainstream government-run or private schools. The latest edition of the popular event, which took place on December 21, was jointly organised by the Hong Kong Direct Subsidy Scheme Schools Council (HKDSSSC) and Young Post and featured eight information sessions, two panel discussions and more than 40 exhibition booths.
As a result, expo visitors were able to meet and talk directly with principals, teachers and current students representing a wide range of primary and secondary schools. And the panel discussions gave them the opportunity to hear respected professionals in the field address current concerns and offer insights on future developments and priorities for the local education scene.
One parent, Gloria Lam, whose daughter is in Primary Five, felt the event provided just the information she needed to weigh up options and make the right decision.
"When initially gathering information about different secondary schools, I became aware of the DSS schools and how they might offer something different for my daughter," Lam said. "That's why I wanted to come to this expo in order to learn more."  
Overall, she was more than satisfied with how everything was organised on the day and was able to get answers to key questions about the schools she was interested in.
"For me, the biggest plus was that I could speak to current students. That gave me a good feel for each school's culture and learning environment, which is something you can't really get from their websites."
Separately, Eddie Yeung, who was there with his wife and four-year-old daughter, was especially interested in one of the panel discussions.
"The topic focused on positive education, and I think there's always more to learn about that," he said. "There were some good points raised about how positive reinforcement helps to make children better learners."
Yeung's only regret was that there wasn't time to talk to representatives from all the primary schools he and his wife are  considering.  
"We came a bit late" he said. "We would have liked to spend more time visiting the various booths set up by different schools."
Dorothy Shum, a representative from HKUGA College, felt the expo was a great chance for parents to learn more about the DSS schools before finalising their applications.
"What makes these schools special is that we vary a lot in terms of structure, strength, atmosphere and courses, which makes each DSS school unique," Shum said. "At first, it may be a bit confusing for parents who are new to the concept, but the expo is an excellent place for them to ask questions and for the schools to explain their approach to education, their teaching environment, and the type of learners they are looking for."
Shum added that these exchanges benefit all parties.
"Communication goes both ways. By coming together at this event, parents get to know more about the schools and we learn more about them. This goes a long way to helping us improve."
Dion Chen, the newly elected chairman of the HKDSSSC, was greatly encouraged by the high turnout at the expo.
"We had about 3,000 visitors during the day," he said. "It's always nice to see the growing attention given to DSS schools. That makes us feel we are on the right path."
Sign up for the YP Teachers Newsletter
Get updates for teachers sent directly to your inbox
Sign up for YP Weekly
Get updates sent directly to your inbox