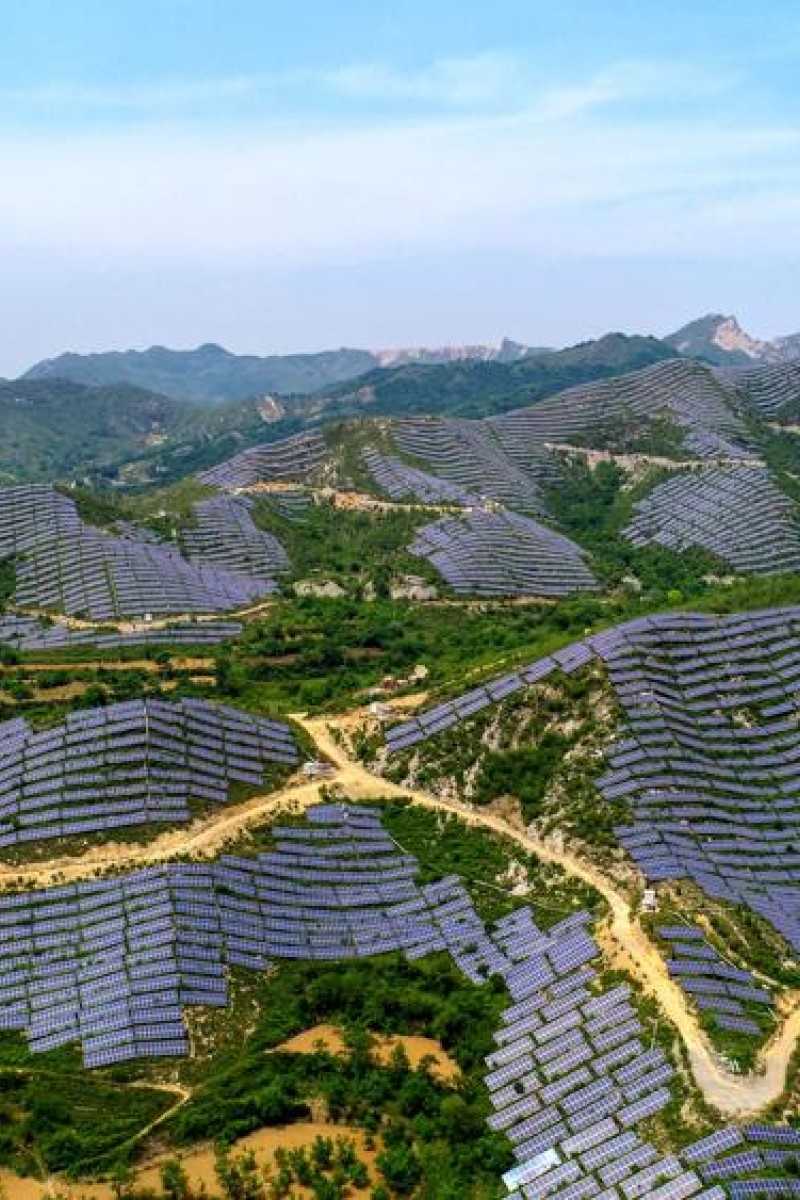 How solar energy can help us work towards a sustainable future
By Stanley Mak Chun-hong and Dr Sam Hsu Hsien-yi, School of Energy and Environment, City University of Hong Kong
What is the best way to harness the sun's limitless energy? Scientists have been working to answer this question for decades
By Stanley Mak Chun-hong and Dr Sam Hsu Hsien-yi, School of Energy and Environment, City University of Hong Kong
|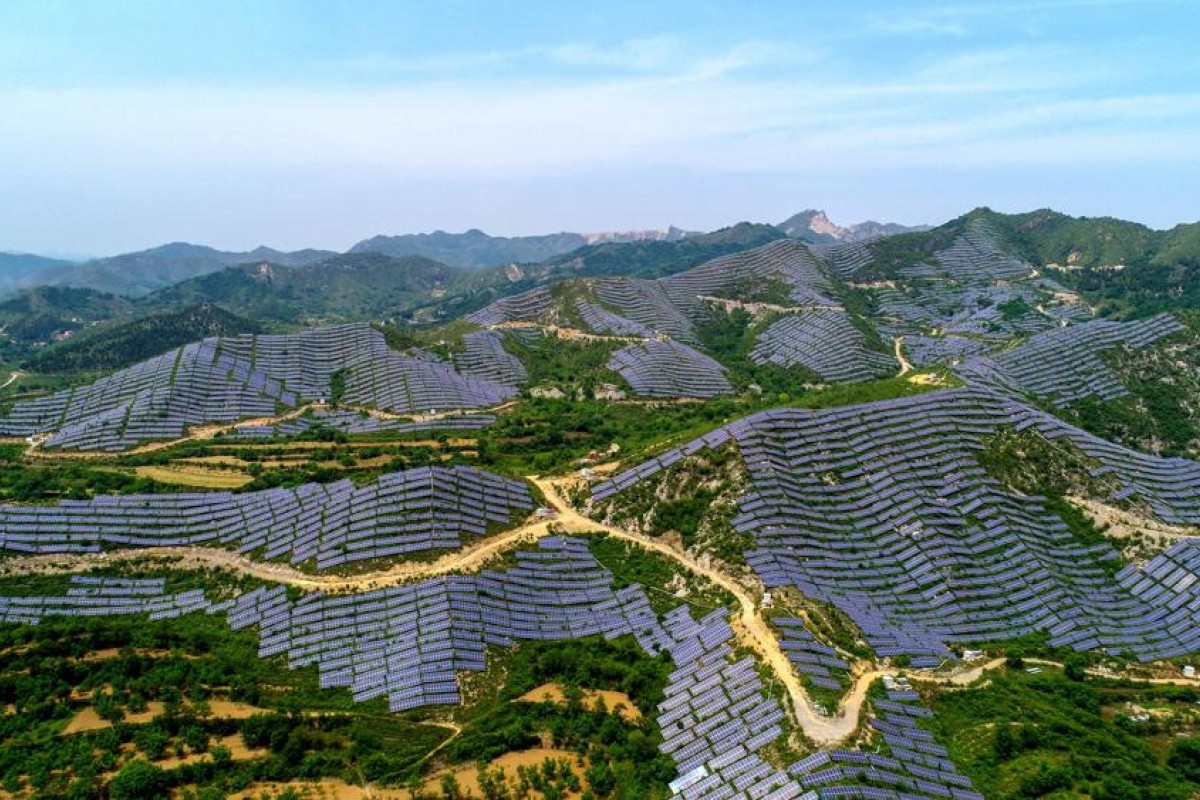 China has some of the world's largest solar farms, including this one in Zhaoyu Village of Handan City, in Hebei province.
In the past four decades, scientists have been working to develop ways to best harness green energy, such as solar, nuclear, hydroelectric and wind power.
Solar is probably the safest and most reliable energy production method.
The energy provided by the sun every year is 100 times greater than the total amount of energy provided by oil, coal and gas. Solar energy is unlimited, but there is a downside: converting solar energy into useful electricity is difficult.
Here's why an energy-sharing economy would be a win-win scenario in Hong Kong
The most popular solar energy conversion method uses semiconducting materials such as the photovoltaic cell (PV).
The efficiency of the crystalline silicon-based solar cells that power the conversion is slightly lower than 20 per cent. These silicon (Si) cells currently dominate the photovoltaic market.
Other competitors such as organic photovoltaics, dye-sensitised solar cells and quantum dot solar cells have a low energy and are cheaper to make, but their inefficiencies make them a less popular choice for commercial and scientific purposes.
What a law student learned from a forensic science course at CityU
But there is another promising candidate, known as organic-inorganic halide perovskite solar cells. These synthetic perovskite solar cells are able to absorb a large amount of light, and can reach the high efficiency of crystalline Si-based solar cells. This class of compounds has been studied since 1989.
Through different kinds of structural modifications and deposition processes, the power conversion efficiency of solid-state hybrid perovskite solar cells has risen to 22.7 per cent from around just 4 per cent in 2009 when the cells were first used. Efficient, flexible, inexpensive and relatively easy to make, it isn't hard to see the appeal of Perovskite solar cells.
The discovery of new, more effective semiconductor materials for generating renewable energy is important for building a sustainable future.
A huge effort has to be made in solving our energy and environmental problems.
Edited by Charlotte Ames-Ettridge
Sign up for the YP Teachers Newsletter
Get updates for teachers sent directly to your inbox
Sign up for YP Weekly
Get updates sent directly to your inbox