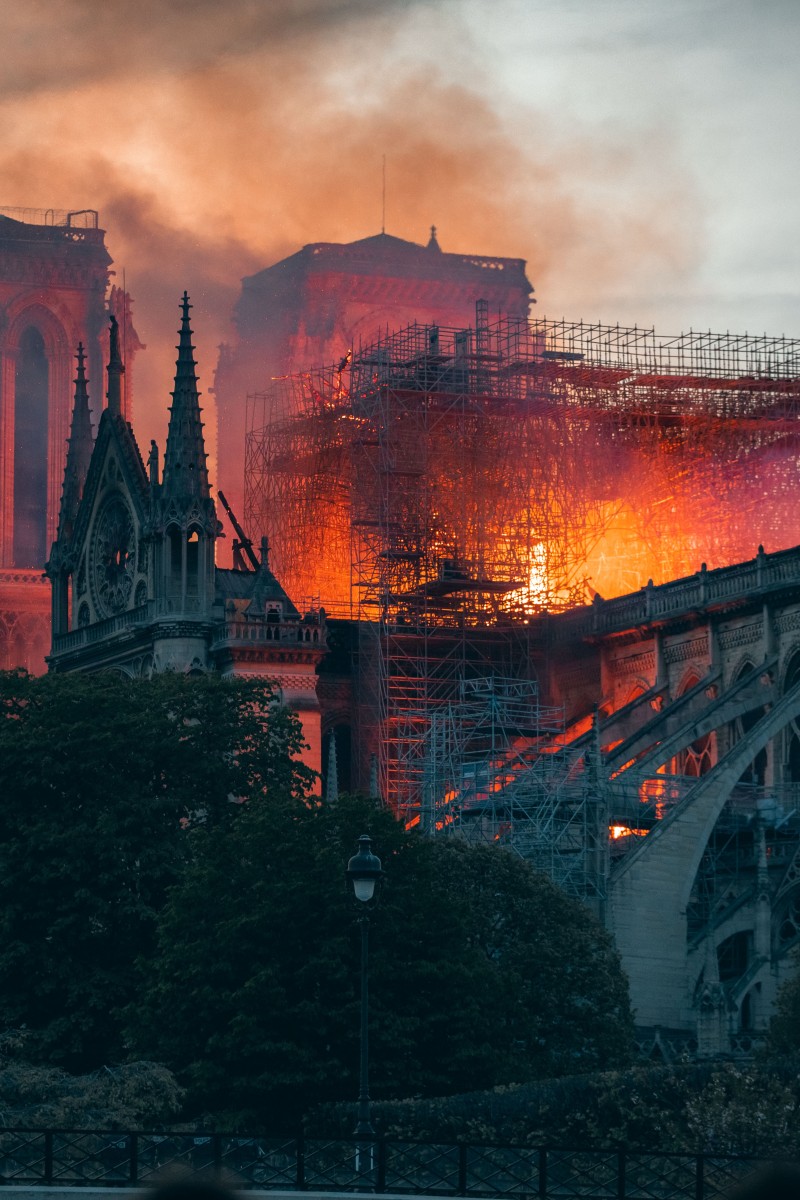 SCRIPT & AUDIO: THE BEES OF NOTRE DAME [Feb 12, 2020]
A famous cathedral in Paris was destroyed in a huge fire – but some things survived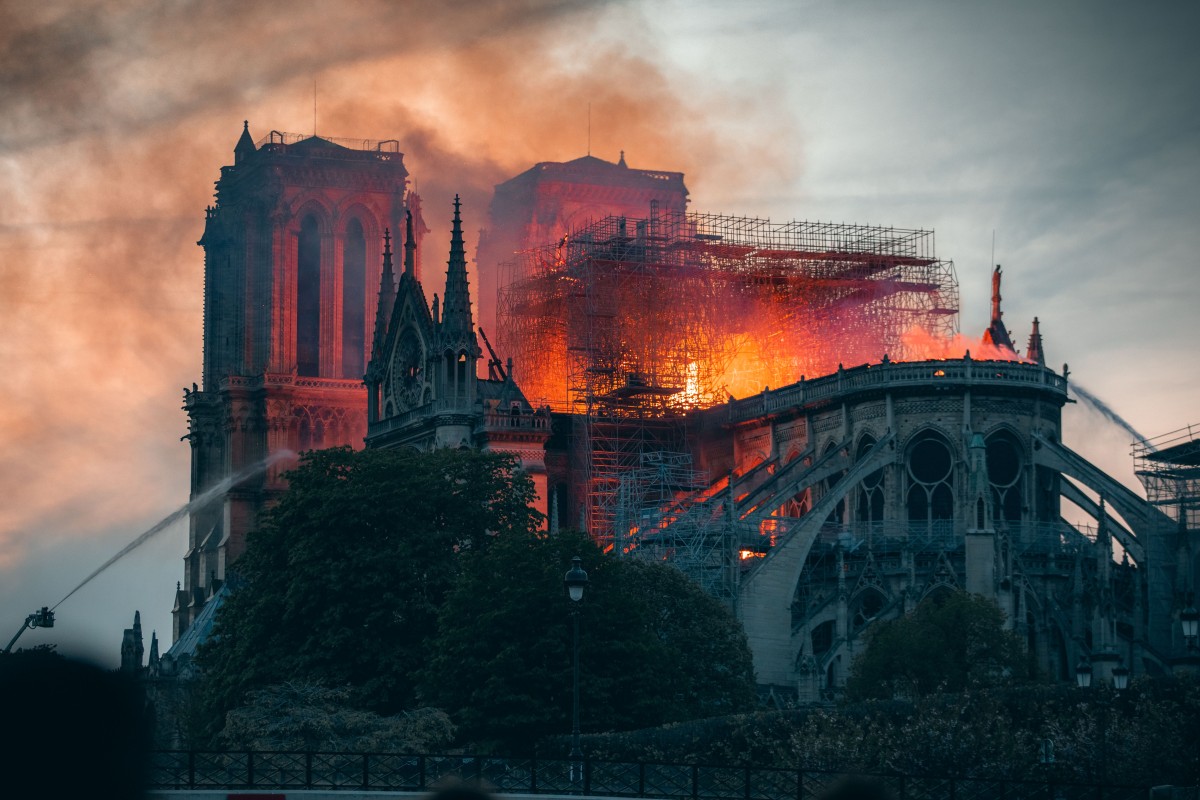 THE BEES OF NOTRE DAME
Voice 1:    Notre Dame is a very old cathedral in Paris, the capital city of France. The cathedral is located on a small island in the middle of the River Seine, and it is one of France's most popular tourist spots.   
Voice 2:    It took two hundred years to build Notre Dame, and with its two massive, square front towers, it is an excellent example of European Gothic architecture. The cathedral's construction began in the year 1163 and was completed in 1345.
Voice 1:    In the early evening of April 15, 2019, a fire broke out. Around half past six, security guards in the cathedral heard a fire alarm and began to evacuate people out of the building.
Voice 2:    A guard was sent to investigate the fire but he went to the wrong location. The mistake was discovered fifteen minutes later. By the time guards climbed the three hundred steps to the cathedral attic, a blaze was raging under the rafters.
Voice 1:    The fire spread rapidly through the upper part of the cathedral. When fire fighters finally extinguished the fire fifteen hours later, the church's central spire had crashed down and most of the roof was destroyed.
Voice 2:    One of the horrified spectators who watched the fire from nearby was Nicholas Géant (pronounce Nikola Jay on), the official beekeeper of Notre Dame who has looked after three hives of bees on the roof of the cathedral since 2013.
Voice 1:    Nicholas Géant was certain his 180,000 bees were burned to death during the Note Dame fire. How could they possibly have survived? But he couldn't be more wrong.
Voice 2:    A few days after the fire, someone spotted a swarm of bees clinging to part of the lower stonework. They had miraculously escaped the flames, and because bees don't have lungs, the smoke had not affected them.
Voice 1:    The smoke from the fire had made the bees dizzy, and they had fallen asleep in safe areas of the building. 
Voice 2:    The bees of Notre Dame have since been temporarily re-homed. As soon as the roof is rebuilt, Nicholas Géant will move the cathedral's smallest residents back onto the roof of Notre-Dame where they belong.
END
Sign up for the YP Teachers Newsletter
Get updates for teachers sent directly to your inbox
Sign up for YP Weekly
Get updates sent directly to your inbox