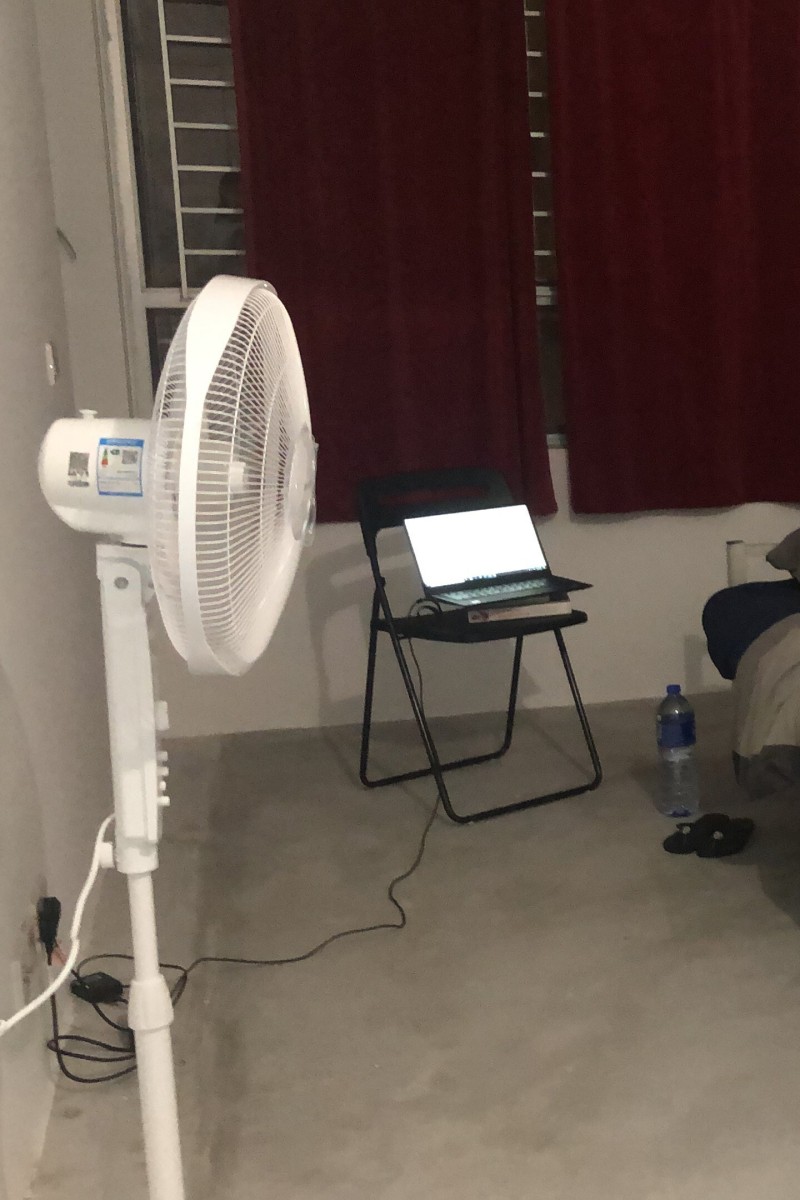 SCRIPT: Life in a Hong Kong coronavirus quarantine centre [May 25, 2020]
A 'Young Post' reporter describes life inside a government Covid-19 quarantine camp

If you need extra help with this week's story, you can read the script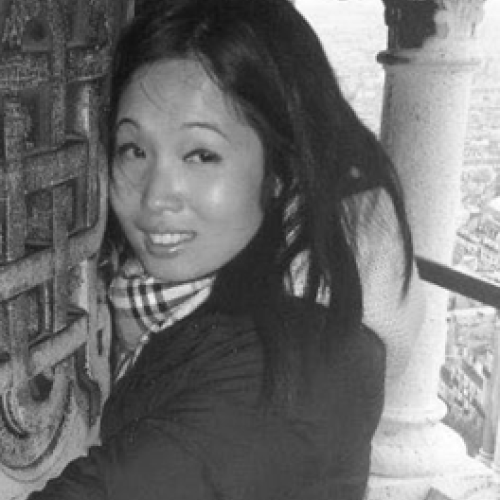 Doris worked in educational publishing, including the BBC and Cengage prior to joining the Post in 2018. She specialises in creating graphics and digital learning content, and has a particular interest in issues related to mental health and wellness.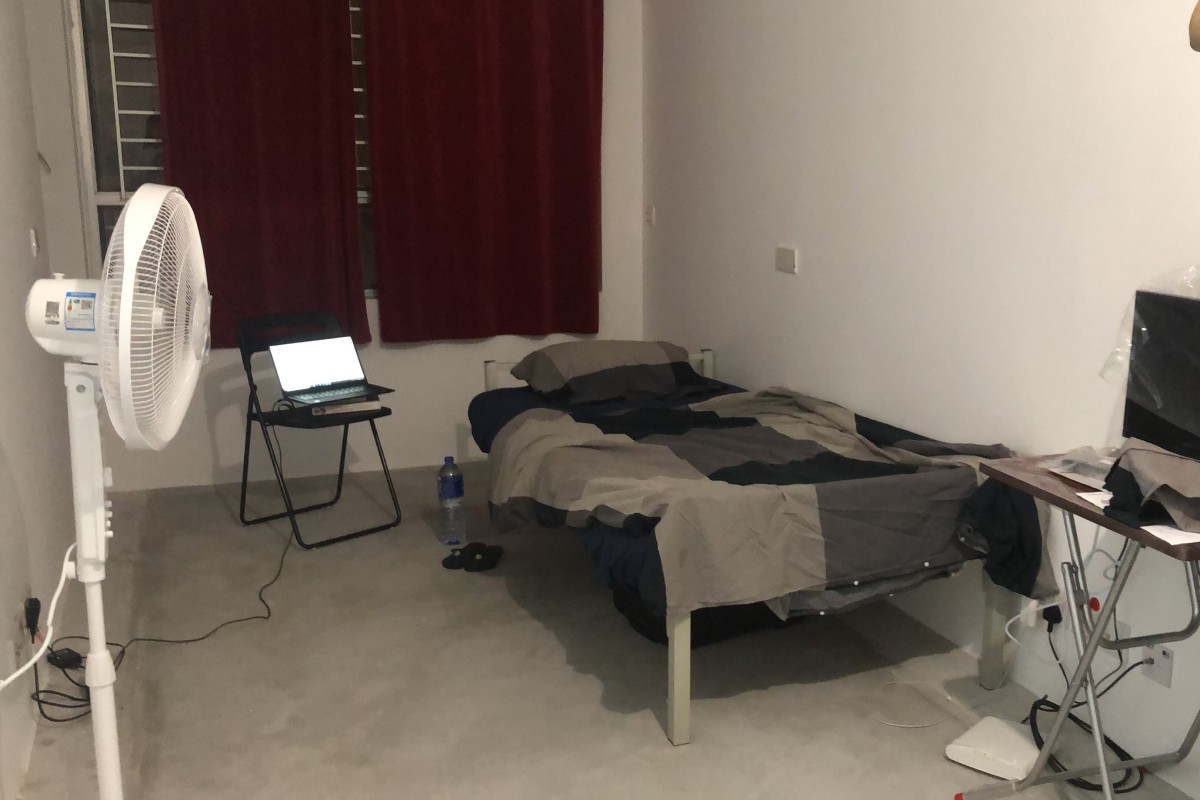 Rhea Mogul's room at Chun Yeung Estate, Fotan. When a freelance reporter with Young Post, the student edition of the South China Morning Post, tested positive for the coronavirus on March 17, some staff (including Rhea) were taken to government quarantine camps as required under new public health rules. SCMP / Rhea Mogul
[1] Rhea Mogul, Young Post reporter: So it is Saturday, 21st March and about an hour ago, I received a phone call from the Centre of Health Protection in Hong Kong telling me that I had to complete a mandatory seven-day government quarantine at one of their facilities in Fo Tan. And the reason for this is because about a week ago, now, I had what is described as "close contact" with a confirmed case of Covid-19.
[2] Rhea Mogul: Now since that last contact, I have been to get tested and my test results were negative. However, the health official said that since I'm still within the 14-day incubation period, I still have to go to government quarantine so that they can monitor my symptoms, if I have any, they can monitor my health, and they can test me once again before I get let out just to confirm that I am absolutely not carrying this virus, and I don't potentially transmit it to anyone else.
[3] Rhea Mogul: They told me to pack a bag, which is what I'm going to do any minute now. I'm taking lots of snacks with me, I'm taking my laptop of course, and I'm taking my phone, so I can stay in touch with friends and family. I'm taking books and taking exercise resistance bands so I can keep up with my fitness regime while I'm in there. We're not allowed outside the room at all, we have to stay indoors, meals get delivered to us outside our room three times a day, so I'm well aware of what to expect. I just need to make sure that I have everything with me to keep me busy, keep me occupied, because I imagine it's going to be quite a lonely seven days with nothing really to do and nowhere to go.
[4] Rhea Mogul: So it is now 12.30am, and I have just gotten into bed. This is my first night here at the quarantine camp in Fo Tan. And a man in a full hazmat suit came to collect me at my door, took my temperature, and then escorted me from my apartment to the bus that was parked down the street. Let me tell you, we got some very weird looks from everyone that was on the road. It's not every day that you see someone in a full hazmat outfit walk down your neighbourhood. So that was interesting to say the least. It took us about two-and-a-half hours to get here. We were transported on a big bus with other people that were coming to the camp as well, other "close contacts" of confirmed patients, I'm guessing, which kind of didn't make a lot of sense to me, because I just didn't understand why we were all put onto this bus together with potentially infected people. That, to me, was a little bit of a red flag. It seemed a bit counter-productive, but whatever, we are here now and I'm in my room.
[5] Rhea Mogul: The first thing I did when I got to my room was [to] make sure that everything was wiped down, all the surfaces, everything was sanitised, made sure everything was clean. I changed my sheets and finally got into bed. So I just wanted to give you a quick overview of what we receive here in quarantine upon arrival. When we are shipped off to our rooms, we are given a little welcome pack which contains: toilet roll, bottle of water, shampoo, some Clorox, some hand sanitiser, a face mask. For women, you sometimes get sanitary towels as well. And each room has obviously a bed, a pillow, a blanket. I have a TV in my room which is great. A lot of people don't. We have our own bathroom, our own kitchen area, and that's about it really, it's very basic, but it's comfortable, and it's more than what people are getting in other parts of the world, so we should be quite lucky that this facility accommodates close contacts of confirmed patients, and we can come here for monitoring.
[6] Rhea Mogul: I have just come into my new room after the flush in my first room started leaking and caused a massive flood in my entire bathroom. The complaint inquiry was actually dealt with very quick and swiftly, and they immediately changed my room for me and brought me here.
[7] Rhea Mogul: It's lunchtime. [Rhea speaking to staff at quarantine camp] "Hello, hello, yes, thank you." She just reminded me again. As you saw it was a staff member dressed in a hazmat suit. And here is my lunch. They give it to you in a plastic bag, with a newspaper which I'm not going to take as I don't read Chinese. And you can see there is my neighbour's lunch as well.
[8] Rhea Mogul: Pro trip for anyone about to enter government quarantine is definitely bring this with you. It will help you so much. It's just gonna add so much flavour, and you know, spice things up a little. After about five days, you're gonna get quite bored of plain rice or cup noodles and veggies. So, yes, bring chilli oil, or Tabasco or any sort of chilli sauce. It will help, trust me.
[9] Rhea Mogul: "All by myself … Lonely, I am so lonely … I want to break free …" [Rhea having a Zoom call with her colleagues who are also in quarantine]
[10] Rhea Mogul: It's now 4pm, which means that it's temperature check time again. We have to check our temperature by ourselves twice a day, first at 8am when you wake up in the morning, and then again at 4pm with this thermometer that they've provided us when we moved in. And if it's either 37 or more than 37 degrees Celsius, we have to call the staff downstairs. And I guess they're gonna just check on us, and make sure that we are fine, probably ask us if we have any other symptoms, which I don't. I haven't had any symptoms all week. And I actually did my second test for the coronavirus yesterday, and I haven't received a call, which means it's probably negative. I would have probably heard back by now if it was positive. So that's good news.
[11] Rhea Mogul: So after doing my deep throat saliva test on Wednesday, I'm due to be released tonight. But two doctors just showed up at my door, saying that they don't have my test and they have to retest me. And they're not sure what happened to my test, or when I'll be let out. So I'm just waiting for them to come back to me. I did the test again, they checked my temperature, they said I was fine. But I can't believe that they lost my test because that seems to be the most important thing, that seems to be the reason that we are in here. So that's a little bit weird. I'll let you know what happens. But, yeah, strange.
[12] Rhea Mogul: So I have just received a discharge form from the quarantine camp, which basically tells me that I'm free to leave tonight. Thank god. So I'm going to start packing, and then I have about seven hours to kill. So I'll probably watch three movies, and before I know it, I'll be on my way home.
[13] Rhea Mogul: Oh my god, after some confusion about whether or not to take the bus, we are finally being told that we can get outside of the camp and we can walk towards the entrance, which is what we are doing now. What an absolutely crazy journey it's been so far. I mean, I'm very grateful that these facilities exist, and that we're allowed to be tested but there were quite a few hiccups along the way, especially in terms of admin, and organisation and communication, especially. I know the staff did the best that they could. They are absolutely overworked and they get requests all day long. I'm just so grateful that we're out and that our team has test negative, and not much longer left for my other teammates as well. So, yes, all in all, it's been a crazy experience. Am I glad I did it? No. But is it a story to tell? For sure. Thank you so much for coming with me on my journey, this has been really fun.
Sign up for the YP Teachers Newsletter
Get updates for teachers sent directly to your inbox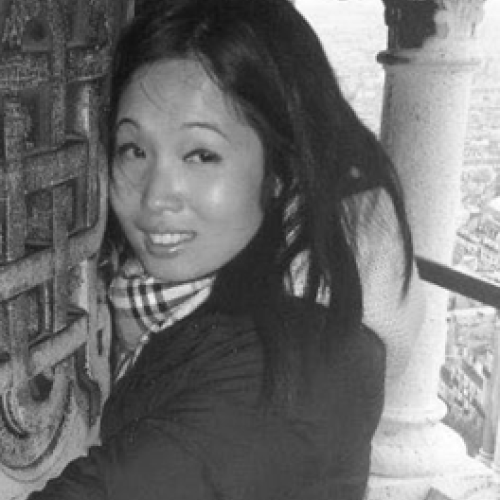 Doris worked in educational publishing, including the BBC and Cengage prior to joining the Post in 2018. She specialises in creating graphics and digital learning content, and has a particular interest in issues related to mental health and wellness.
Sign up for YP Weekly
Get updates sent directly to your inbox