5-minute listening exercise: Money Pot
Practise your English with our short listening exercises: play the audio linked below; answer the questions; and check the answers at the bottom of the page

In this week's podcast, two teens are featured on 'Money Pot', a television programme in which contestants pitch business ideas to potential investors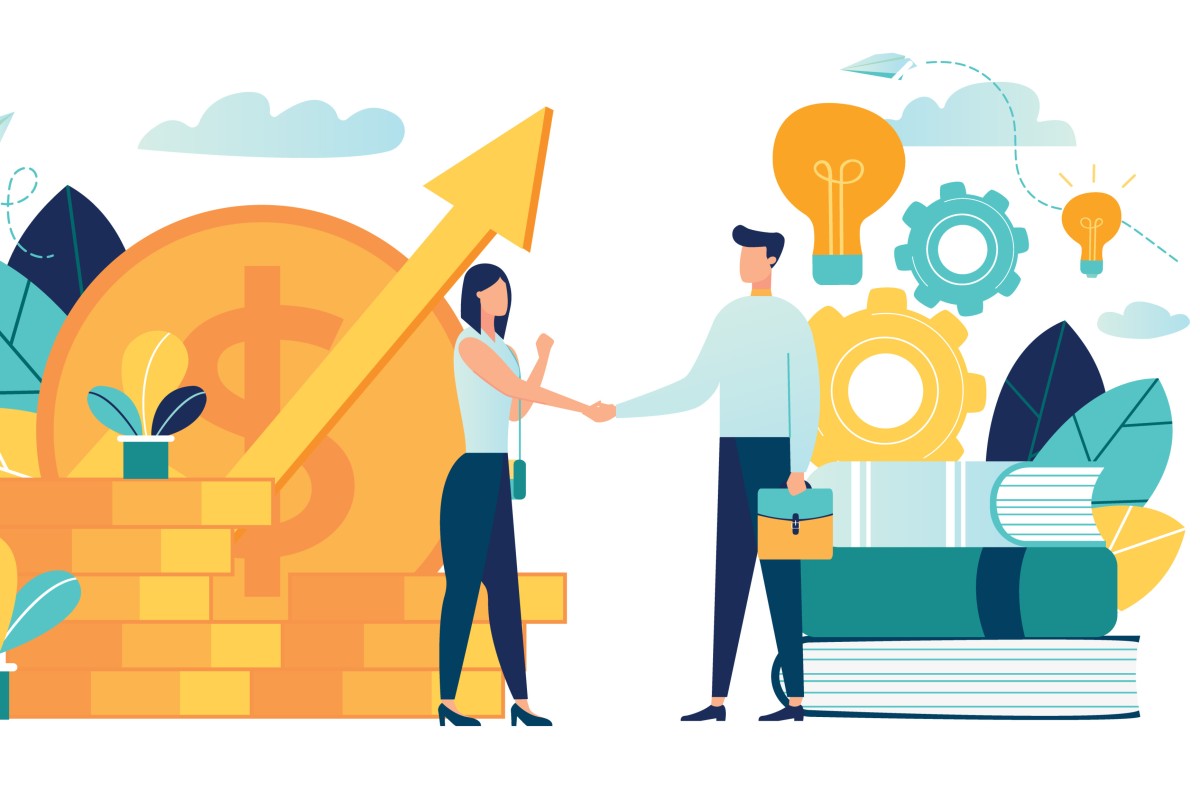 In this week's listening exercise, two teens ask for money to expand their small businesses
Click here for the audio file.
Play a Kahoot! game about this story as a class or with your friends by clicking on the link here.
Or play on your own below to test your understanding:
Blake Cheung
1. How much of her business is Blake willing to exchange in return for an investment?
A. half
B. one-fifth
C. one-tenth
D. two-thirds
2. What is her business about?
A. shooting videos of celebrities
B. making music videos
C. filming documentaries
D. taking videos of special events
3. When did she start her business?
A. when she was 16
B. a year ago
C. as soon as she started university
D. information not given
4. If someone hears about a product through "word of mouth", it is mostly likely through …
A. advertisements that they have seen online.
B. a catalogue.
C. public speaking events.
D. their friends or people they know personally.
5. Why does Blake have to reject some prospective clients?
A. because business is not doing well
B. because they are too demanding
C. because she has to juggle work and studies
D. because her family is not supportive of her business
6. If someone's "hands are tied", they are ...
A. not very good at what they do.
B. unable to do what they would like to.
C. disappointed in themselves.
D. trying to be better at their job.
7. As a part of running her business, what task takes up most of Blake's time?
A. promoting her business
B. post-production work
C. finding investors
D. none of the above
8. What is she most unlikely to spend the cash investment on?
A. buying sponsored advertisements
B. hiring someone to help with editing
C. a professional video camera
D. better editing software
Cleo Allison
9. How much money does Cleo need for her business?
A. $5,000
B. $8,000
C. $10,000
D. $18,000
10. How is her business doing at the moment?
A. She is struggling and needs an investment.
B. It has been doing well, and there is room for expansion.
C. There is little demand at the moment because of the time of year.
D. She is trying to downsize her business because she does not have time for it.
11. What is unique about the cards that Cleo makes?
A. They are created specifically for teenagers.
B. They are cheaper than commercial greeting cards.
C. They are mass-produced.
D. They are tailored to individual requests.
12. What natural talent has Cleo always had?
A. a talent for drawing
B. an ability to make cards
C. great photography skills
D. a photographic memory
13. What does it mean when something goes "viral"?
A. Everyone tries to keep away from it.
B. Someone has posted it on social media for their followers to see.
C. It becomes very popular on the internet.
D. An artist has used it to create a painting or drawing.
14. How many cards has she produced so far?
A. less than 100
B. nearly 200
C. more than 300
D. almost 500
15. How long does it take her to create one "Cleocard"?
A. no more than three hours
B. about three days
C. close to three weeks
D. information not given
16. What will Cleo most likely use the cash investment for?
A. to advertise her business
B. to hire an assistant
C. to build a new website
D. to purchase better equipment
What idea would you pitch to potential investors if you could?
1. C
2. D
3. A
4. D
5. C
6. B
7. B
8. A
9. C
10. B
11. D
12. A
13. C
14. C
15. B
16. D
Blake Cheung
Blake Cheung: Good evening. My name is Blake, and I am asking for twenty thousand dollars in return for a ten per cent ownership in my business "Great Day Videos".
Investor: How old are you Blake?
Blake Cheung: I will be eighteen in a couple of months.
Investor: And you are still studying full time?
Blake Cheung: Yes. I have just taken my final exams at school, and have just got a place in a creative media studies course in university.
Investor: Congratulations. Tell us more about your business.
Blake Cheung: I set up "Great Day Videos" two years ago. I have always enjoyed filming, and lots of relatives and friends were asking me to do videos of their weddings or birthday celebrations. I must say I am a pretty good videographer, and have over 200 clients to date based solely on word of mouth recommendations. I eventually decided to set up a proper business and earn myself some money.
Investor: Right. How is your business doing at the moment, and why are you asking for an investment?
Blake Cheung: The business is doing very well. I am having to turn down work because I can only do jobs during the weekend or in the evening. My studies have to come first. In fact, I have 15 events booked for the next two months and my hands are tied. I spend a lot of time editing the videos as I am still using really basic equipment. I am asking for a cash investment, so I can buy better editing software, upgrade my video camera and perhaps pay a couple of my friends to do some of the editing work for me.
Cleo Allison
Cleo Allison: Hello. My name is Cleo, and I am asking for an investment of ten thousand dollars in return for a five per cent share in my business "Cleocards". I started the business last year when I was 14 and now I want to expand because what I have done so far has been a great success, and there is a huge demand for my product.
Investor: Hi, Cleo. Could you tell me what is special about "Cleocards"?
Cleo Allison: My cards are personalised and can be made for any occasion. Also, there are no other competitors that offer a similar product.
Investor: That sounds intriguing. How did all this begin?
Cleo Allison: I have always been good at drawing, and used to draw caricatures of my friends and teachers. A classmate of mine asked me to draw a caricature birthday card for her dad, and the picture went viral when she posted it on social media. Soon enough, everyone was asking for one too.
Investor: That's great. So, Cleo, roughly how many cards have you produced so far? How much time do you take to create each card? Most importantly, what would you do with the cash investment?
Cleo Allison: I have done about 350 cards. You can see some of them on my website and Instagram page. The process is really simple. My clients send me a photo of someone they want me to draw, together with a personal message. Each "Cleocard" usually takes about three days. I am asking for a cash investment so that I can get an automatic stencil printer to better design the cards, and more advanced software which would allow me to transfer the hand-drawn images more quickly to the paper stock. These will definitely help to boost sales.
Sign up for the YP Teachers Newsletter
Get updates for teachers sent directly to your inbox
Sign up for YP Weekly
Get updates sent directly to your inbox