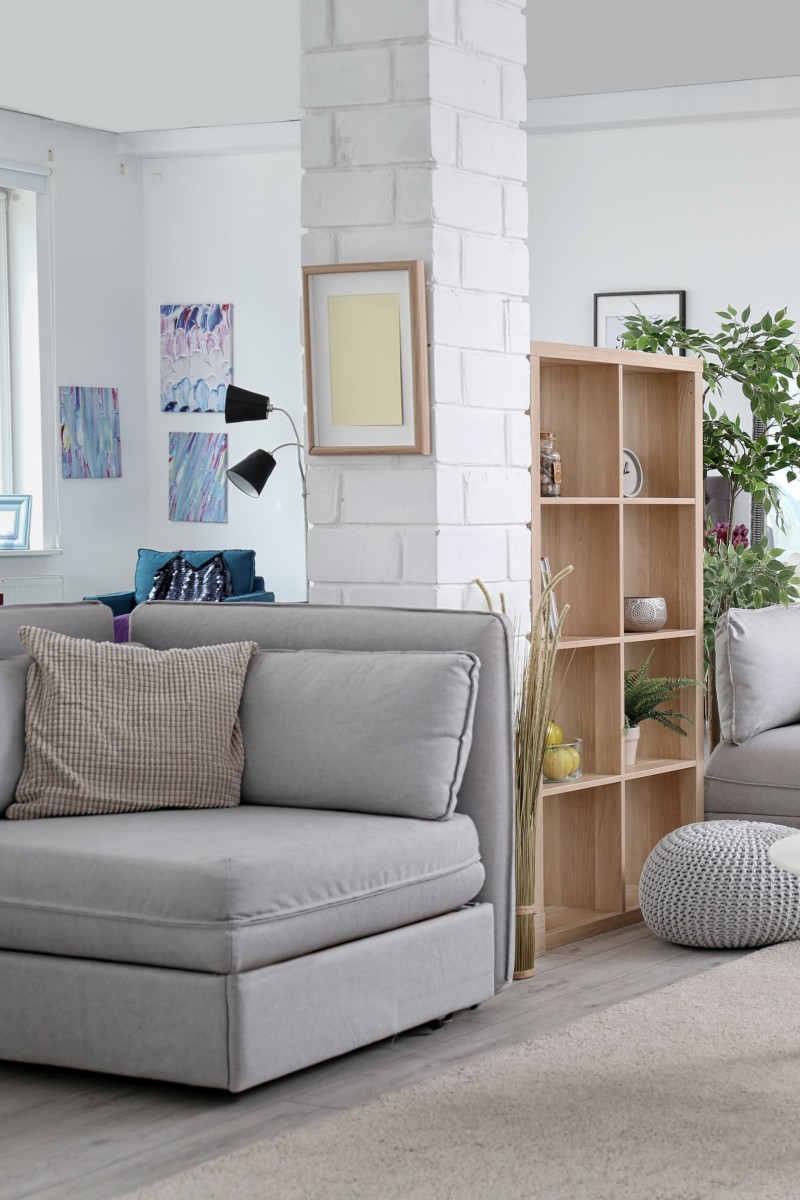 5-minute listening: The search for the perfect flat in Hong Kong
Practise your English with our short listening exercises: play the audio linked below; answer the questions; and check the answers at the bottom of the page

In this week's podcast, Eun-bin gets a call from a property agent about a potential dream home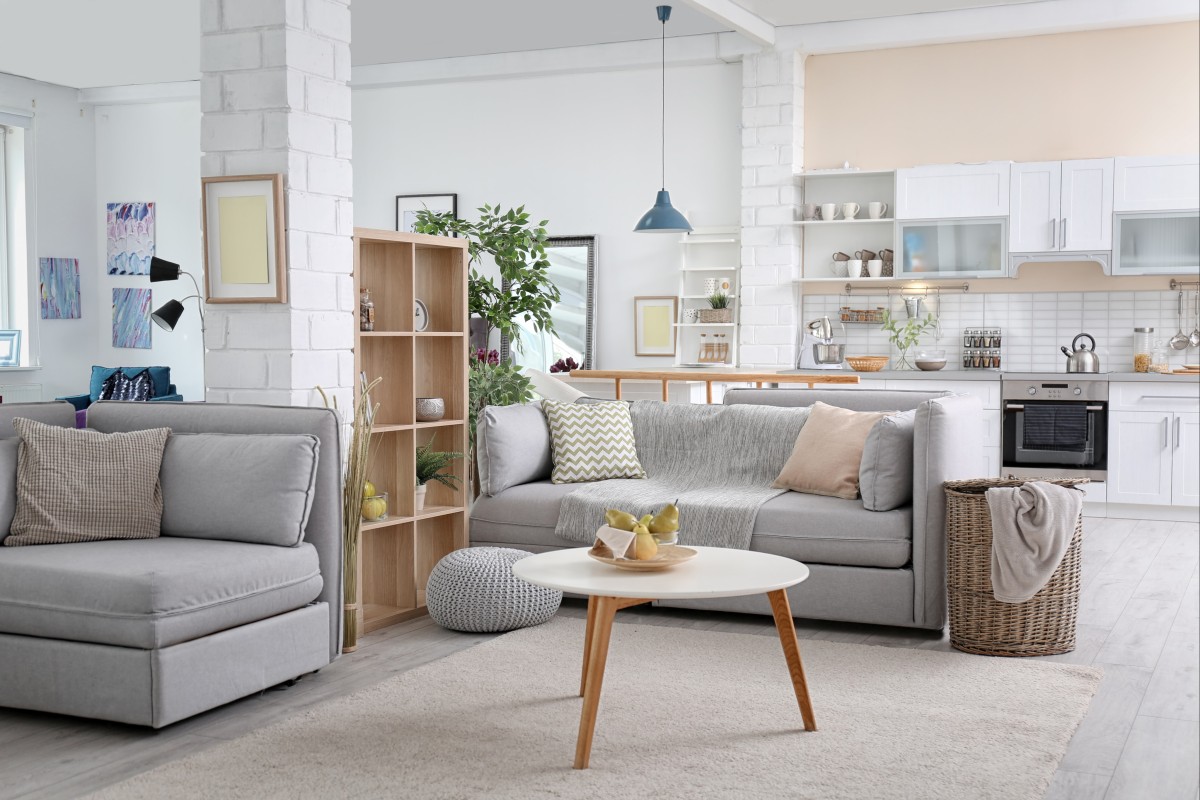 Finding the perfect flat is a real challenge in Hong Kong. Photo: Shutterstock
Click on the video below for the audio.
Play a Kahoot! game about this podcast as a class or with your friends by clicking on the link here.
Or play on your own below to test your understanding:
1. What does Cindy Wong do?
A. She buys homes and sells them for a profit.
B. She coordinates the renovation of flats.
C. She helps people buy, sell and rent homes.
D. none of the above

2. Why is Cindy calling Eun-bin?
A. to tell Eun-bin about a flat that is for sale
B. to get Eun-bin's opinion about a flat she's buying
C. to tell Eun-bin about her new home
D. to ask if Eun-bin is selling her current flat
3. What does it mean if something has "come on the market"?
A. It is extremely affordable.
B. It is available to buy.
C. It cannot be found anywhere else.
D. It is sought after by many people.

4. Which district is Yang Kwong Court located in according to the podcast?
A. Kwun Tong
B. Tin Ma
C. Wong Tai Sin
D. Eastern
5. Which word can replace "attractive" in the podcast?
A. lovely
B. enchanting
C. engaging
D. superior
6. How long has Eun-bin been looking for a flat?
A. one day
B. a couple of weeks
C. a month
D. information not given

7. Why was Eun-bin not interested in the flat that was recently for sale in Tin Ma Court?
A. It was out of her budget.
B. It did not have a proper kitchen.
C. It was in bad condition.
D. It was too small.

8. What is the size of the bedroom of the flat in Yang Kwong Court?
A. 45 square feet
B. 54 square feet
C. 351 square feet
D. 479 square feet

9. Why has the Yang Kwong Court property suddenly come on the market?
A. The owner has died.
B. The owner moved out of town because of his job.
C. The owner got married and needs a bigger place.
D. The owner is short on cash.
10. What is the asking price for the flat at Yang Kwong Court?
A. less than HK$3 million
B. HK$3.5 million
C. between HK$4 million and HK$6 million
D. information not given
11. If something is "fully functional", it is …
A. difficult to use
B. in need of repair
C. working properly
D. not working as well as it used to

12. Which of the following is installed in the flat's bathroom according to the podcast?
A. clothes dryer
B. washing machine
C. automated soap dispenser
D. showerhead

13. According to the podcast, what sort of renovation work might Eun-bin need to do in the kitchen if she decides to buy the flat at Yang Kwong Court?
A. repair the sink
B. install a new oven
C. add built-in cupboards
D. none of the above

14. How will Eun-bin get to Yang Kwong Court from the bus stop near Tin Ma Court?
15. Where is Eun-bin meeting Cindy to view the flat?
A. directly at the flat
B. in the building's lobby
C. at Lok Fu train station
D. outside Tin Ma Court
1. C
2. A
3. B
4. C
5. A
6. D
7. D
8. A
9. B
10. D
11. C
12. B
13. D
14. A
15. B
Cindy Wong: Good morning, Eun-bin. This is Cindy Wong from Bright Homes. A flat has just come on the market that I think you will love. It's a very attractive property, and I don't think it will be available for very long. Units like this one in Kowloon move very quickly. If you are interested, I think you should come see it as soon as you can.
Eun-bin: Oh, great. Can you give me the details please?
Cindy Wong: Sure. It's a unit on the seventeenth floor of Block C, Yang Kwong Court, Wong Tai Sin. It's in the same district as Tin Ma Court, which you thought was a great area. We looked at a flat there last week, but you thought it was too small.
Eun-bin: Yes, I remember.
Cindy Wong: This flat at Yang Kwong Court is 479 square feet. The usable space is 351 square feet. It's got a separate bedroom of 45 square feet. There is a washing machine plumbed into the bathroom. The owner had to move to Shanghai for his job so that's why the property has come on the market. He wants a quick sale but hasn't put an exact price on the property yet. But it will be within your price range.
Eun-bin: That all sounds good.
Cindy Wong: You'd be pleased to know that the owner has only lived there a year and a half. He had the place completely renovated before he moved in. As he was hardly at home and never cooked, the flat is in excellent condition with a brand-new fully functional kitchen area. It also has built-in cupboards.
Eun-bin: That sounds like the perfect home. I'm certainly interested in the flat. When can I view it?
Cindy Wong: I can arrange a viewing appointment as soon as possible since the flat is vacant and we have the keys. What about tomorrow morning, say about 10?
Eun-bin: Brilliant. That would suit me fine.
Cindy Wong: Excellent. I will meet you in the lobby tomorrow at about 10. Remember, it's Block C, Yang Kwong Court.
Eun-bin: Yes, I've jotted that down. Speaking of which, I'm not too familiar with this area. How can I get there via public transport?
Cindy Wong: Take the MTR to Lok Fu and take exit A. There's only one exit. Go out to the main road and turn left. You'll pass a McDonald's, and there's a minibus stop right next to it. Take bus 53M, and get off at the third stop. The buses come frequently, so you won't have to wait long.
Eun-bin: Got it.
Cindy Wong: You should see the entrance of Tin Ma Court as soon as you get off the bus. Cross the road, walk down the hill and you will see Yang Kwong Court on your right. The trip should take you about three minutes.
Eun-bin: Thanks so much. By the way, do you have any photos of the flat so I can have a look?
Cindy Wong: Not yet. As it just came on the market, we haven't actually put pictures up online. You'll be the first person to view it.
Eun-bin: Wow, great. I'll see you tomorrow morning then!
Sign up for the YP Teachers Newsletter
Get updates for teachers sent directly to your inbox
Sign up for YP Weekly
Get updates sent directly to your inbox