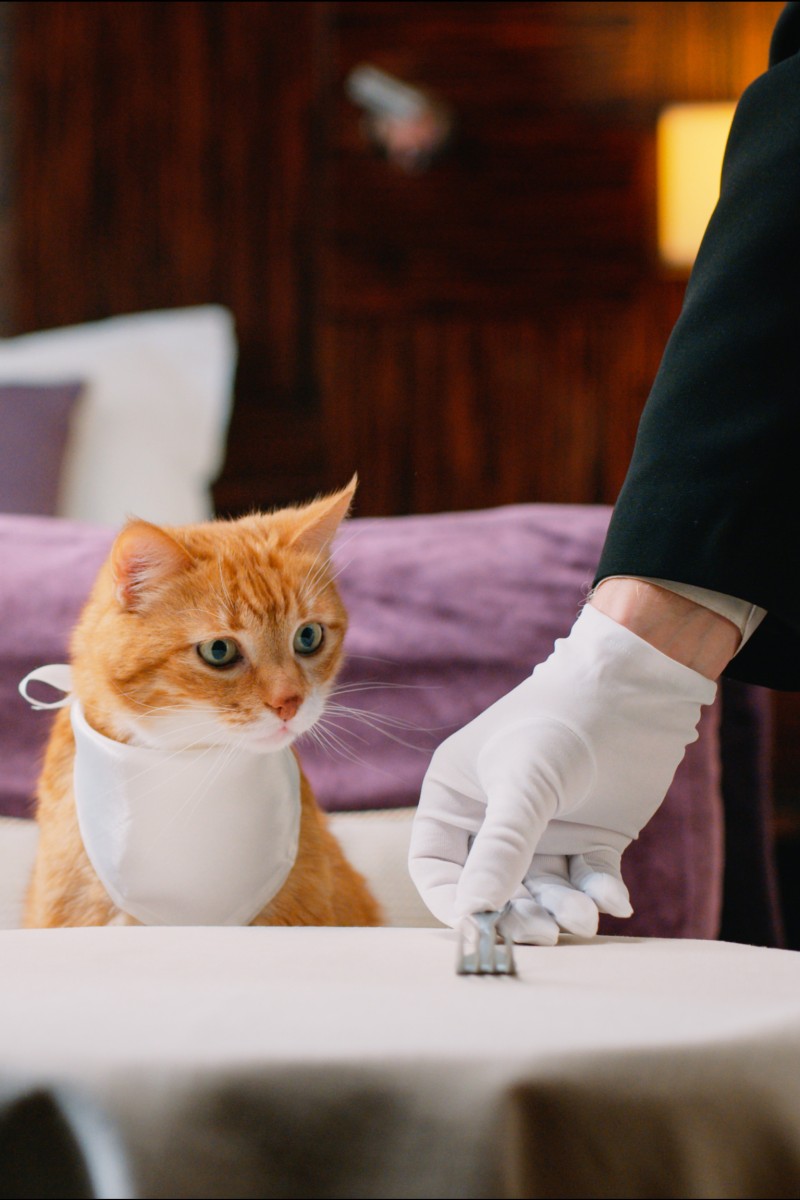 5-minute listening: Five-star staycation for pampered pets
Practise your English with our short listening exercises: play the audio linked below; answer the questions; and check the answers at the bottom of the page

This week's podcast is about a luxury boarding service for pets whose owners are going on a holiday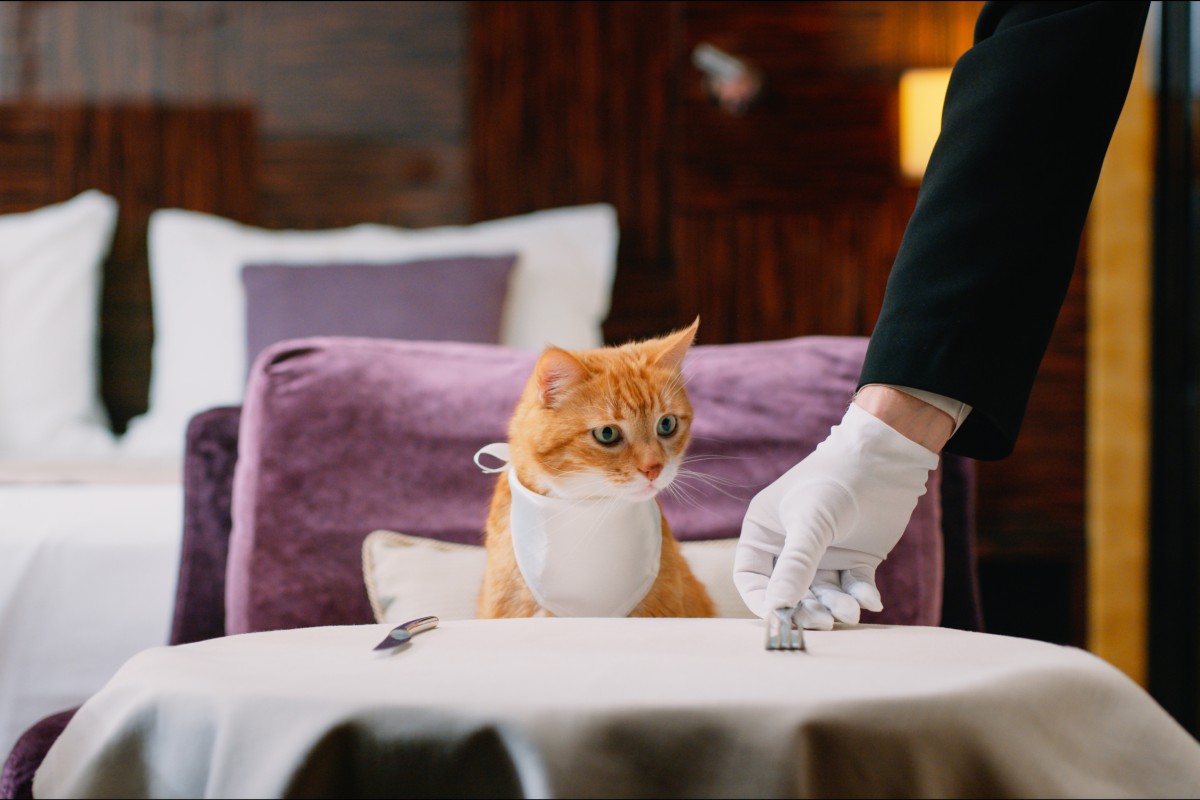 Would you choose to pamper your pet? Photo: Shutterstock
Click on the video below for the audio.
Play a Kahoot! game about this podcast as a class or with your friends by clicking on the link here.
Or play on your own below to test your understanding:
1. What is 3Ps?
A. an animal training academy
B. a pet hotel
C. an animal clinic
D. a pet shop that offers grooming services
2. What three words is "3Ps" short for?
A. perfect, passionate, pets
B. proper, pets, proficient
C. pets, pampering, professional
D. professional, pristine, pets
3. If something is "five-star", it is …
A. generally not liked by many people
B. extremely unusual
C. of the best possible quality
D. easy to understand
4. Where is 3Ps located?
A. in a rural location
B. in the city centre
C. in an urban setting
D. at the beach
5. What does it mean to "rest assured" about something?
A. to stop doing a particular activity
B. to be certain that it will happen
C. to discuss it with someone else
D. to tell somebody why you are worried about it
6. At 3Ps, what are the accommodation arrangements like?
A. There are two animals to each room.
B. Pets are housed in shared kennels.
C. Each pet has its own room.
D. Animals live in a communal space.
7. What is the size of each boarding room?
A. 40 square feet
B. 60 square feet
C. 100 square feet
D. information not given
8. What information is likely required when pet owners fill in the preference sheet?
A. the pet's favourite food
B. the activities the pet enjoys
C. the pet's likes and dislikes
D. all of the above
9. How often are the boarding rooms cleaned?
A. twice a day
B. every two hours
C. once every six hours
D. every other day
10. Which of the following is an additional service that pet owners can choose to add on to a booking at 3Ps?
A. pet insurance
B. spa treatment
C. basic grooming
D. boarding service
11. Which of the following best describes the "one-on-one sessions" mentioned in the podcast?
A. The animals are bathed and groomed.
B. The animals are left alone to do what they want.
C. The animals get to spend time exercising and playing.
D. The animals are introduced to other pets.
12. What is another word for "felines"?
A. dogs
B. pets
C. guests
D. none of the above
13. Which of the following activities is available for cats that like being outdoors?
A. a cat playground
B. one-on-one walks
C. games of tug of war
D. all of the above
14. Which group of people is most likely to engage 3Ps' services?
A. Dog and cat owners who are looking for a new home for their pets.
B. Owners who are willing to splurge on their dogs or cats.
C. Individuals who are keen on adopting a pet.
D. Budget-conscious pet owners who are going on holiday.
15. Which of the following best describes this podcast?
A. It is an advertisement for a pet care service.
B. It is an excerpt from a radio programme about how to train a dog.
C. It is an interview with a professional pet carer.
D. none of the above
This dog is ready for a staycation! Photo: Shutterstock
1. B
2. C
3. C
4. A
5. B
6. C
7. D
8. D
9. A
10. B
11. C
12. D
13. A
14. B
15. A
Voice 1: Welcome to 3Ps – that's professional pampering for pets. If you've been putting off that long-needed getaway or staycation because you don't want to leave your four-legged friend alone at home, we are here to help. At 3Ps, you can send your pet away for a holiday that's just as relaxing as yours.
Voice 2: Five-star food, five-star facilities and five-star treatment – that's what we offer at our pet hotel. 3Ps is not just a boarding kennel for your cat or dog – it's a resort where your furry friend will be cared for and pampered by professionals.
Voice 1: Tucked away in the countryside, 3Ps is just a short drive from town. You can rest assured that your pet will be safe and comfortable. Our guests are allocated boarding rooms to fit their size. All meals, rooms and activities are customised and prepared according to the information in our furry guests' preference sheets.
Voice 1: We take utmost care in ensuring their cleanliness, comfort and health. Our facility maintains a regular 12-hour cleaning routine, and each animal's needs are met by trained staff. In addition to basic grooming services from our certified pet beauticians, you can opt for spa treats for your pampered friend.
Voice 2: Needless to say, your pet will be provided with lots of playtime at 3Ps. Canines will be walked four times a day by their designated carers. During these "one-on-one" sessions, they will spend time doing what they enjoy most – be it chasing a ball, playing a game of tug of war or having a nice long cuddle.
Voice 2: Our feline guests are also in for a treat at 3Ps. We have a wide variety of interactive toys that are designed to encourage play. For cats that enjoy the outdoors, we have a cat playground where they can embark on plenty of well-supervised adventures.
Voice 1: If this sounds like the perfect holiday for your pet, give us a call at 9677 1082 or write us an email at [email protected].
Sign up for the YP Teachers Newsletter
Get updates for teachers sent directly to your inbox
Sign up for YP Weekly
Get updates sent directly to your inbox