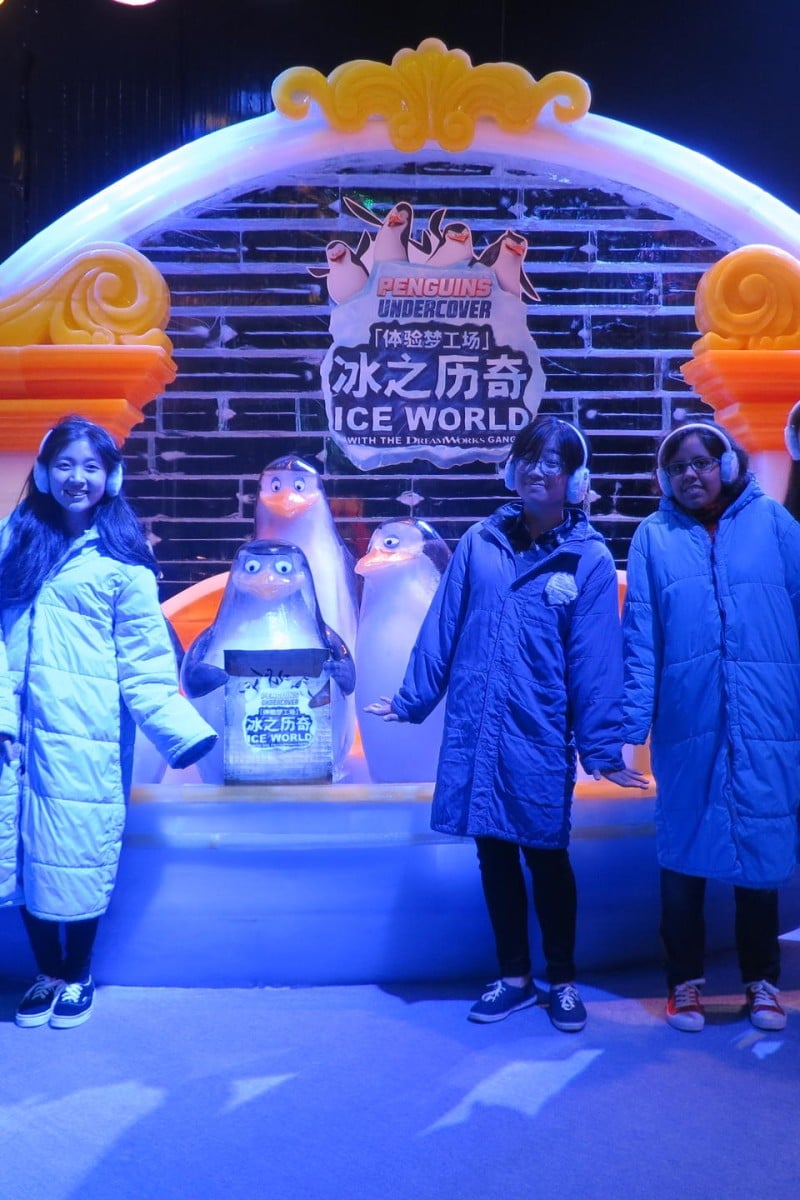 See Skipper, Po, Shrek and Toothless at the Venetian Macao's DreamWorks exhibition and winter carnival
Many of the characters from the best-loved DreamWorks movies are starring in the Venice Carnival and Penguins Undercover Ice World at the Macanese resort for the holiday season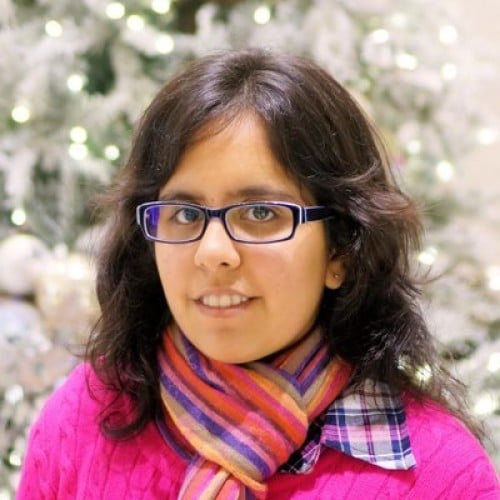 Joy Pamnani (JR)
Joy has been a junior reporter at Young Post since 2013. She enjoys debating and public speaking, and always keeps tabs on the latest happenings. She's also an advocate for vegetarianism; while you're all at McDonalds craving for Big Macs, she'll be sitting in a corner, satisfied with a handful of grapes.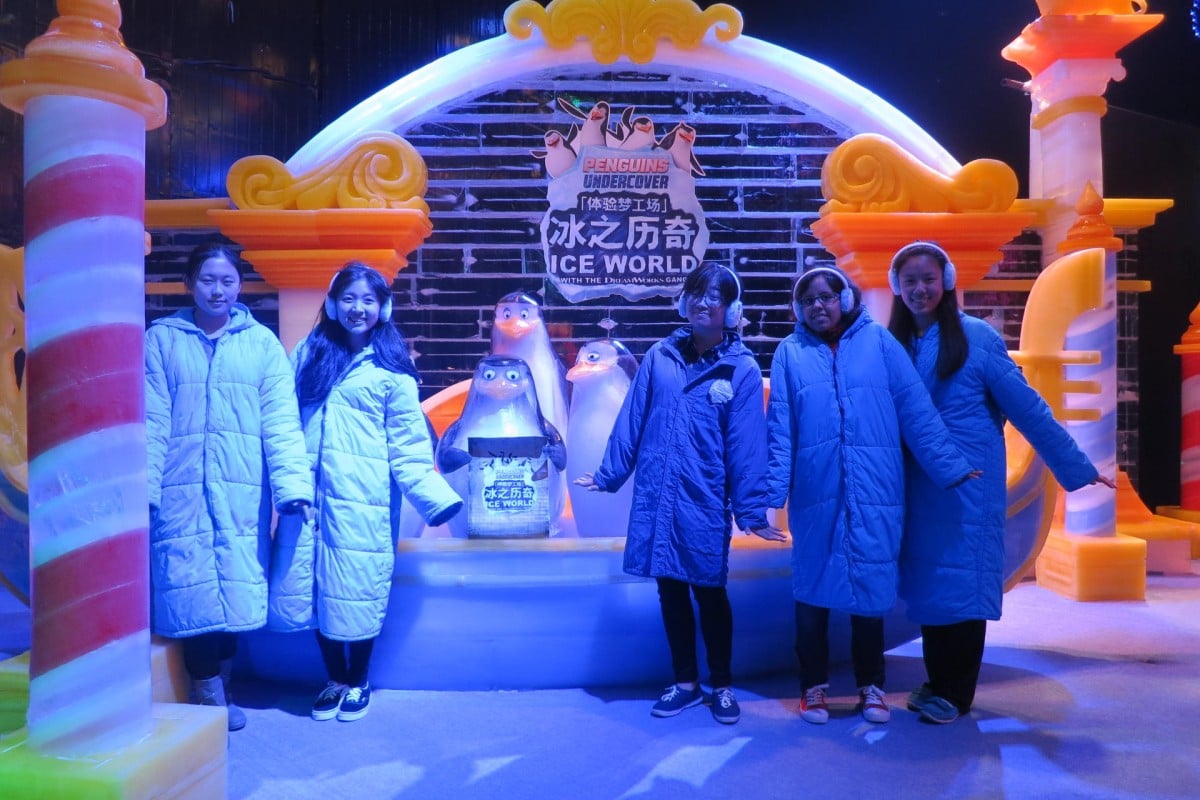 Wearing coats, junior reporters (from left) Shannon Cho, Catherine Wang, Annette Kim, Joy Pamnani and Veronica Lynn actually enjoy the cold.
The Venetian Macao has two cool winter events coming up: Winter in Venice Carnival and Penguins Undercover Ice World with the DreamWorks Gang.
Ice World is Asia's largest annual indoor ice sculpture exhibition, and it's back at The Venetian for the fourth year in a row with your favourite DreamWorks characters.
Young Post's junior reporters visited the exhibition, and this is what they thought ...
Brrr, it's freezing in here!
As you journey through six themed zones, you can take hundreds of cool photos with the stars of Madagascar, Kung Fu Panda, How to Train Your Dragon and Shrek. The experience is definitely worth it - besides, when do you ever see ice in the region?
Before you see the sculptures, you have to be prepared. To say the Ice World is cool is an understatement. It's freezing! However, large hooded parkas are provided at the entrance to help you stay warm in the chilly minus-8-degree exhibition. Be sure to wear long trousers and closed-toe shoes, and bring a camera to take plenty of photos with King Julien XIII, Po, Toothless and Shrek.
The journey begins with the penguins of Madagascar greeting guests atop a gondola - the Venetian Macao's trademark - in an elegant Italian piazza complete with a bridge and street lamps. The scene is illuminated charmingly with colourful lanterns, which give everything a warm, mellow glow despite the freezing hall.
The sculptures are perfectly smooth and detailed, with each penguin clearly distinguishable from the next. It's hard to believe that everything is carved out of ice.
The second themed zone is the whimsical land of Far, Far Away, where you can celebrate Christmas with Shrek and his extended fairy-tale family. Here, more exciting photo opportunities await: Donkey, Puss in Boots, the Three Little Pigs, Pinocchio and the Big Bad Wolf are all colourful and larger than life, set against an expertly carved backdrop of trees and roots (yes, also made of ice). Here, you can climb on Dragon's back and take a selfie with the entire swamp, or pose for a picture in Shrek's outhouse. Classy.
Going mad in Madagascar
Next, forget that your fingers are dropping off, and fool your brain into thinking you're warm on the exotic island of Madagascar, off the east coast of Africa.

The place is packed with summer fun: coconut drinks, waving palm trees, and your best friends in the animal kingdom: King Alex, the lion; Gloria, the sassy hippo; Melman, the awkward but extremely compassionate giraffe; and Marty, the happy-go-lucky zebra. Hang out with this awesome group of friends on the (icy) beach, and boogie away with his eccentric, royal highness, King Julien XIII and his super-cute lemur subjects.
Now that you're all warmed up and relaxed, get ready for the adrenaline to flood your system by hitching a ride on a dragon to the Isle of Berk. Say hi to Hiccup and his super adorable dragon and best friend, Toothless. (Be careful: despite the name, Toothless can give a heck of a "chomp" if you're not nice to him!)
If your favourite characters and dragons lie elsewhere, have no fear. There are many other characters from the movie How to Train Your Dragon, so you can have your pick of heroes, heroines and their epic dragons.
It's a well-known fact (and song lyric) that everybody was kung fu fighting. Fulfil the desire to kick some butt and, as Po would say, bring the thunder with some kung fu action! Just follow the moves that the members of the Furious Five (Tigress, Viper, Crane, Mantis and Monkey) demonstrate. Try the fierce side kick that Tigress is doing, or lift your leg dangerously high like Crane.
After that tough training session, take a break on the ice slides - that is, if you don't mind freezing your buttocks off.
Once you've travelled through the five worlds of DreamWorks movies, you'll be reunited with the Penguins, who are waiting for you behind a gondola.
Play around on the Venetian boat, whether that means sitting on the red cushion, or standing on it (shoes off, mind you) with the oar in your hand, maybe serenading whoever's by.
Catherine Wang and Annette Kim
Tickets to Ice World with the DreamWorks Gang are HK$120 per person and HK$312 for a family package (2 adults and 2 children). The exhibition ends on March 8, 2015.
If you want to experience winter in Venice, why take a 15-hour-long flight to Italy? You can just take the hour-long ferry ride to The Venetian Macao, and do it all!
Winter in Venice is one of the biggest carnivals in Macau, and features everything you'd expect at such an event in Italy: game booths, performers and live music, all in Venetian style.
Young Post's junior reporters were invited to the carnival, and this is what they thought ...
Walking in a winter wonderland
When we got to the Winter in Venice carnival, we found ourselves in a winter fairyland set against the beautiful facade of the Venetian Macao facade and the replica Campanile Tower. The entire outdoor area is covered in artificial snow and charming festive decorations which helped get us into the Christmas spirit.
You get exactly what you would expect from a carnival: non-stop entertainment. There are game booths where you can try to win a huge white teddy bear, and live music and dance performances, both on and off stage. And what really adds to the "streetmosphere" of the carnival is the number of entertainers - including men on stilts, people dressed in beautiful Venetian clothes and masks, a walking Christmas tree - all taking pictures with visitors and making them laugh. 
There's also an ice rink which surrounds a 15-metre-tall Christmas tree. Ice skating in fake snow around a huge Christmas tree is like being in a scene straight from a Hollywood film.
If that isn't enough, there's a 3D light and sound show projected onto the colossal facade. It's a dazzling 10-minute-long adventure through the four seasons, which is the cherry on top of this huge, festive carnival. It's no wonder the show finished in the top three in the Global Live Entertainment Excellence awards this year.
Shannon Cho
Lights, acrobats and shows
The highlight of the carnival is the Infinity Bounce Trampoline Spectacular, a, well, spectacular show combining acrobatics and technology.
The "stage" is a tall wall separating two trampolines. The show begins with six acrobats lining up on top of the wall and using the trampolines as launch pads to bounce up and down to the beat of the music, leaving spectators in awe.  What's more, the acrobats wear special suits which combine amazing lighting effects with their movements across the stage.
"The acrobats are wearing suits with LED lights and we have special lighting to brighten the locations our acrobats jump into to make the performance more attractive," says Martin Adin, the co-creator of the show and CEO of international performance group Pyromania.
But the team has to make sure the technology doesn't take away from the essence of the show. "I remember we had to make sure the LED suits were lightweight and didn't affect the way athletes jumped, and to arrange the lighting displays in such a way that they don't take the attention off our acrobats," says Adin. Perfecting the smallest details is essential, as even a slight change in the positions of LED batteries could have a huge impact on the performers.
This is the Pyromania's first time hosting a show in China, and the team has tried their best to cater to the audience's interests through incorporating advanced technology. 
"I remember we did a lot of research by looking at Chinese shows and reading up about their culture. As China is one of the global leaders in technological development, our team decided to add a lot of new technology to capture the audience's attention," says Adin. 
"We know the Chinese public can be relatively reserved and before our first show, we didn't expect anyone to clap hands to show their appreciation. But we were very happy to see people cheering and putting their hands together at the end of the show."
Joy Pamnani and Veronica Lin
Winter in Venice ends on January 4, 2015. Admission is free. For more information on both events, visit the Venetian Macao website.
Sign up for the YP Teachers Newsletter
Get updates for teachers sent directly to your inbox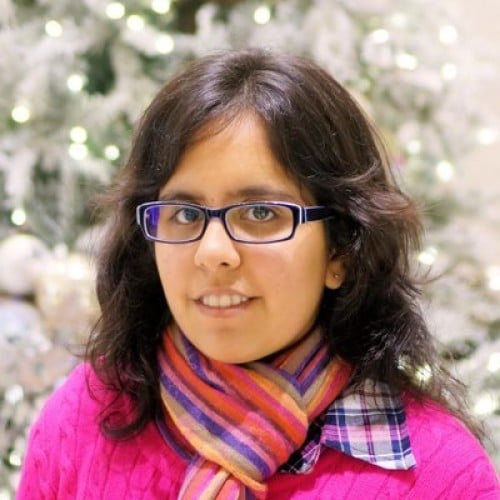 Joy Pamnani (JR)
Joy has been a junior reporter at Young Post since 2013. She enjoys debating and public speaking, and always keeps tabs on the latest happenings. She's also an advocate for vegetarianism; while you're all at McDonalds craving for Big Macs, she'll be sitting in a corner, satisfied with a handful of grapes.
Sign up for YP Weekly
Get updates sent directly to your inbox