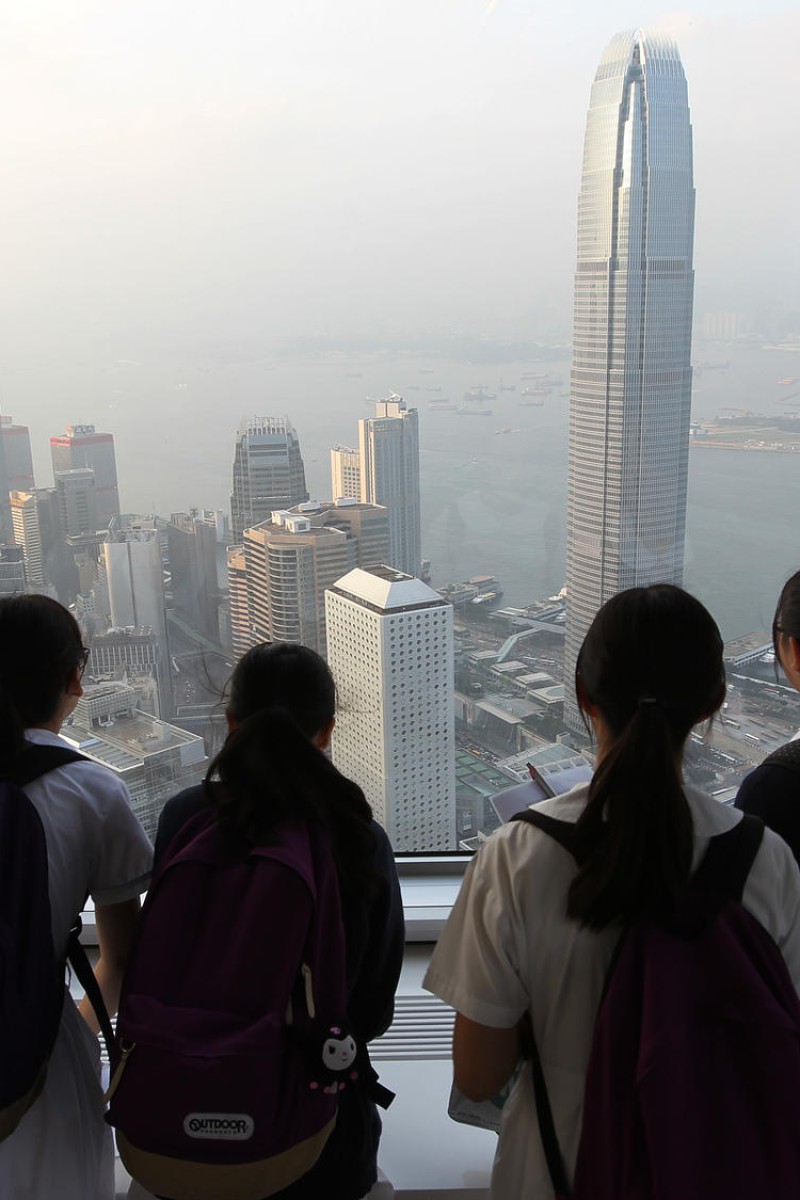 Finalists of English writing competition invited to tour Bank of China Tower
By Ruby Leung, Young Post Junior Reporter of the Year
Many people have seen it from the outside, but few get to explore inside. Young Post got to go behind the scenes at the iconic Bank of China building
By Ruby Leung, Young Post Junior Reporter of the Year
|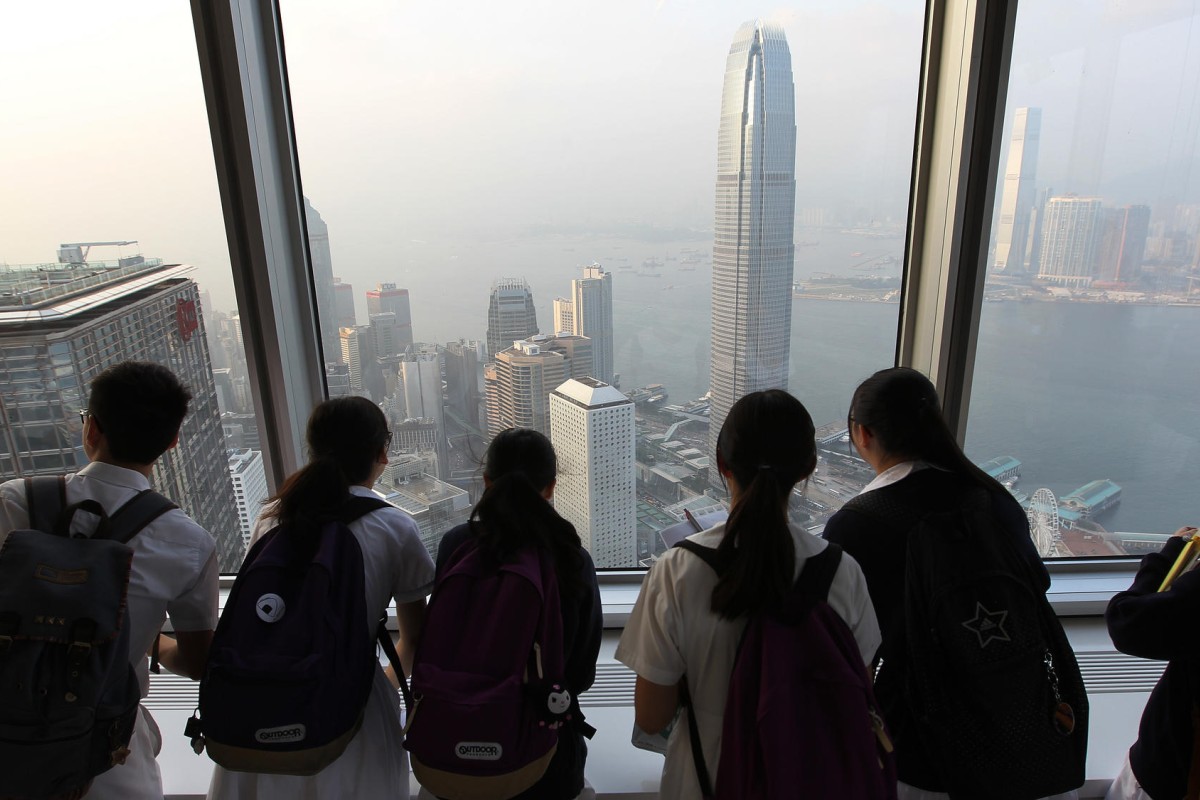 Students take a tour of the iconic Bank of China Tower in Admiralty.
The Bank of China Tower (BoC Tower) is the fourth tallest building in Hong Kong and one of the city's most recognisable skyscrapers. The 40 local student finalists of the Bank of China Group Life (BOCG Life)'s English writing competition, BOCG Life Young Reporter Programme, were invited for a tour of the iconic tower and to interview the senior management of BOCG Life for their final assignment - a 500-word article on the topic "Dream Life & insurance". The winner will be announced in the coming weeks, and the champion will receive HK$5,000 cash and have their article published in Young Post.
Ruby Leung, Young Post Junior Reporter of the Year, was invited to join the tour, and this is what she thought …
The tower looked like a sharp, intimidating knife, but the welcome myself and the finalists received from the Bank of China staff was warm and friendly. Then they took us on a tour of the building.
Headed for the 70th floor, we had to take three lifts, and it felt like we were secret agents in a spy thriller.
The mission: interview BOCG Life's senior management, including the CEO, for the students' final assignment in the BOCG's English writing competition.
They interviewed BOCG Life Chief Executive Terry Lo, Deputy Chief Executive and Chief Financial Officer Ellick Tsui, and Chief Marketing Officer Kialy Lo.
The finalists had to put into practice the journalism skills they had learned from former Young Post reporter Mabel Sieh the day before.
The assignment helped the students to practise their communication and interview skills, allowing them to use techniques they had learned earlier, and get quotes for their final piece.
One of the finalists, Mary Chung Tin-wong from Sheng Kung Hui Tsang Shiu Tim Secondary School, had first-hand experience of the essential aspects of being a journalist that she wouldn't have learned from a textbook. "I learned that journalism is not just about writing, but also about communication skills," she said. "For example, when requesting an interview, it is better to email your potential interviewees first so that they can reply to you in their own time to schedule an interview."
During a recap session before the students started their interview, Sieh taught participants various journalistic skills, once again emphasising that listening is the most important skill in journalism.
"Listen for a particular point and listen for a good quote," said the seasoned journalist. "We are not writing a summary or a school report. For journalistic writing, it is essential to have good quotes and you will usually find the interviewee's personal story and experiences very quotable."
Since the participants needed to write on the topic of "Dream Life & Insurance", they had to have a solid understanding of life insurance before they went for their interview, which is what the senior training manager of BOCG Life taught them.
Life insurance can be divided into four sections: Life Protection, Target Saving, Education Fund and Retirement Planning. Life insurance is important as it can help us build foundations for our dreams, like financial security.
However, our dreams should be unselfish. Lo, having worked with lots of young people from the post-90s, said that he noticed that young people's dreams tend to be more self-centered now compared to people from previous generations. Younger generations in Hong Kong have long been criticised for being "greenhouse plants"; having been brought up in a comfortable and worry-free environment, a comment with which Lo agrees.
"Young people nowadays tend to take things for granted, while people from previous generations would work very hard to achieve their goals," said the CEO.
At the end of the workshop, students were given an umbrella as a reminder of the day, symbolising the Chinese saying, "Don't have thy cloak to make when it begins to rain", or more simply, don't leave it until it's already raining to start making your coat.
Just as insurance covers us for life's eventualities, we should plan our future to achieve our dreams. "There are challenges at every stage of life. Always prepare for your next move and don't be afraid to lose," Lo told the students.
Visit BOCG Life Young Reporter Programme for more information.
Sign up for the YP Teachers Newsletter
Get updates for teachers sent directly to your inbox
Sign up for YP Weekly
Get updates sent directly to your inbox