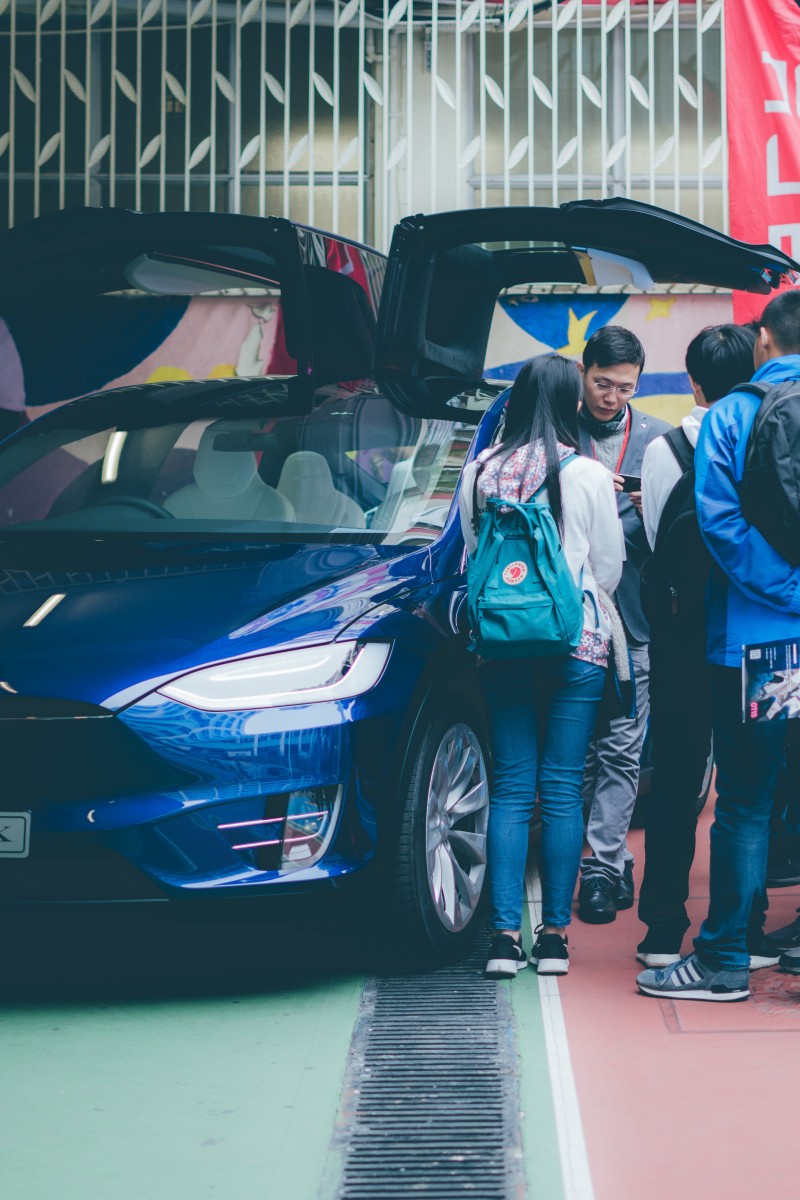 Opportunity Festival 2018 gave HK students a preview of their future career options
Believe it or not, your favourite hobby could one day become your dream job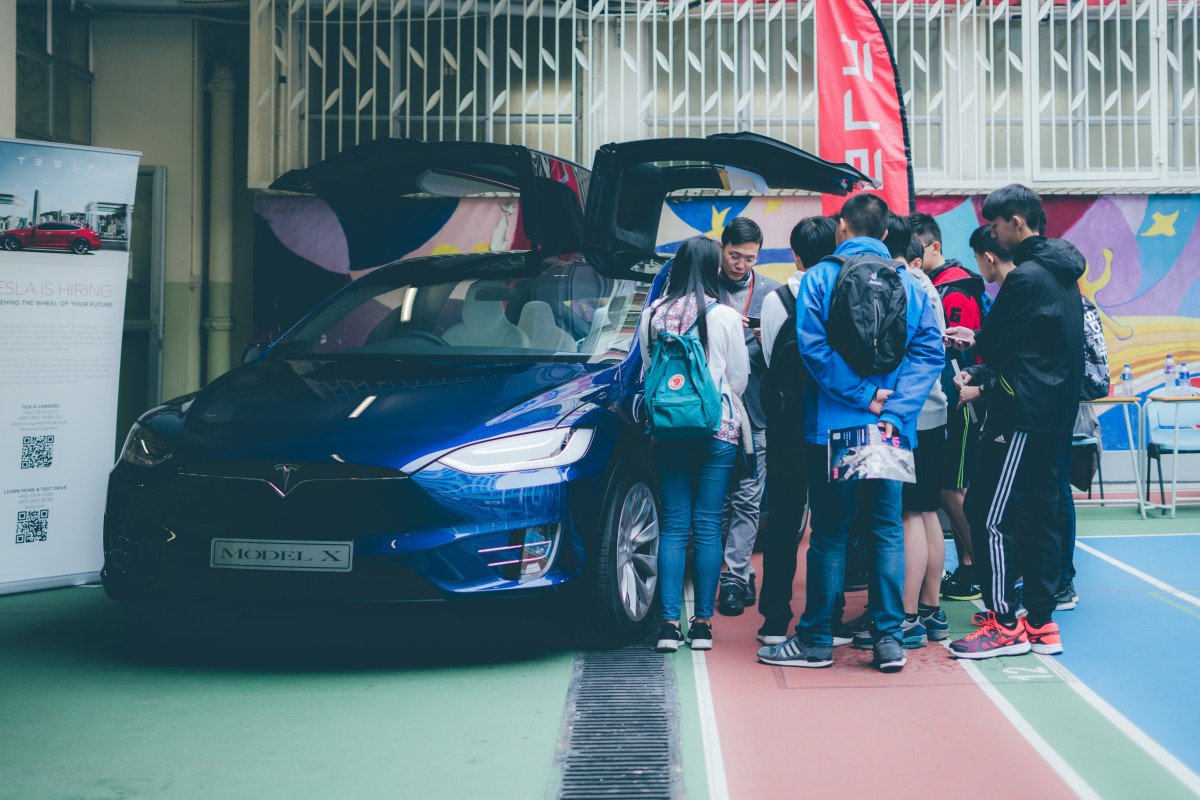 Tesla Motors HK brought a new Model X and explained the technology behind the electric vehicle.
The 2018 Opportunity Festival certainly lived up to its name. The event, held at Lok Sin Tong Yu Kan Hing Secondary School last Sunday, gave students the chance to learn more about alternative careers.
A collaboration between the US Consulate, Asia Society, America Chamber of Commerce and Hong Kong's OWN Academy, the festival included hands-on workshops hosted by companies such as Tesla, SCAD (Savannah College of Art and Design), and Reuters, to encourage innovation and creativity among students. Here's what most impressed our junior reporters Joy, Rachel and Nicholas.
Scad Portrait Illustration Workshop
Although Stem-related stalls and workshops dominated the fair, the arts were not forgotten. Scad illustration professor, Kwong Chi-kit, gave students an introduction to art at his workshop.
During the mini group tutorials, students could try out different art mediums including transfer paper, watercolours and colour pencils, while Kwong provided feedback. The workshops, he said, were a chance to "promote SCAD, promote the illustration department and promote art among secondary students".
Joy Chan, 15, Hong Kong International School
MIT (Massachusetts Institute of Technology) Hong Kong Innovation Node's Molecular Gastronomy Workshop
Who knew science could be so tasty? In this workshop, participants conducted a test in which an edible salt called sodium alginate is added to liquid substances (in our case, mango juice). Once this mix is placed in a solution of calcium chloride, the liquid substance transforms into a solid dessert that won't melt at room temperature. Ingenious? Definitely. Yummy? Without a doubt.
"Understanding how food works, i.e. the chemistry behind it, opens the doors to massive creative opportunities," said MIT's Brian Yen.
Seeing Tesla's new Model X gave us a glimpse into the future. We were shown a rundown of the battery-powered vehicle's advanced new features, including external control of the vehicle by an app, auto lane changing, auto speed control and even auto parking. Human drivers are barely necessary.
There is even a system which allows the car to be summoned, Batmobile-style, by the owner from any location.
Nicholas Ng, 15, South Island School
Jane Goodall Institute HK x Google Earth Education: Community Mapping Workshop
This workshop used Google map technology to look at urban planning. Students had to study digital maps of various facilities in Hong Kong, then identify potential problems with their design and come up with possible solutions.
"In this technological era, everyone possesses their own portable electronic devices," said the programme's coordinator, Alfred Chung. "So when it comes to designing an educational programme for students in Hong Kong, we choose mapping because we not only hope to drive the students out of the conventional classroom setting, but also maximise their potential at the same time,"
Rachel Wong, 18, Hong Kong University of Science and Technology
Edited by Charlotte Ames-Ettridge
Sign up for the YP Teachers Newsletter
Get updates for teachers sent directly to your inbox
Sign up for YP Weekly
Get updates sent directly to your inbox