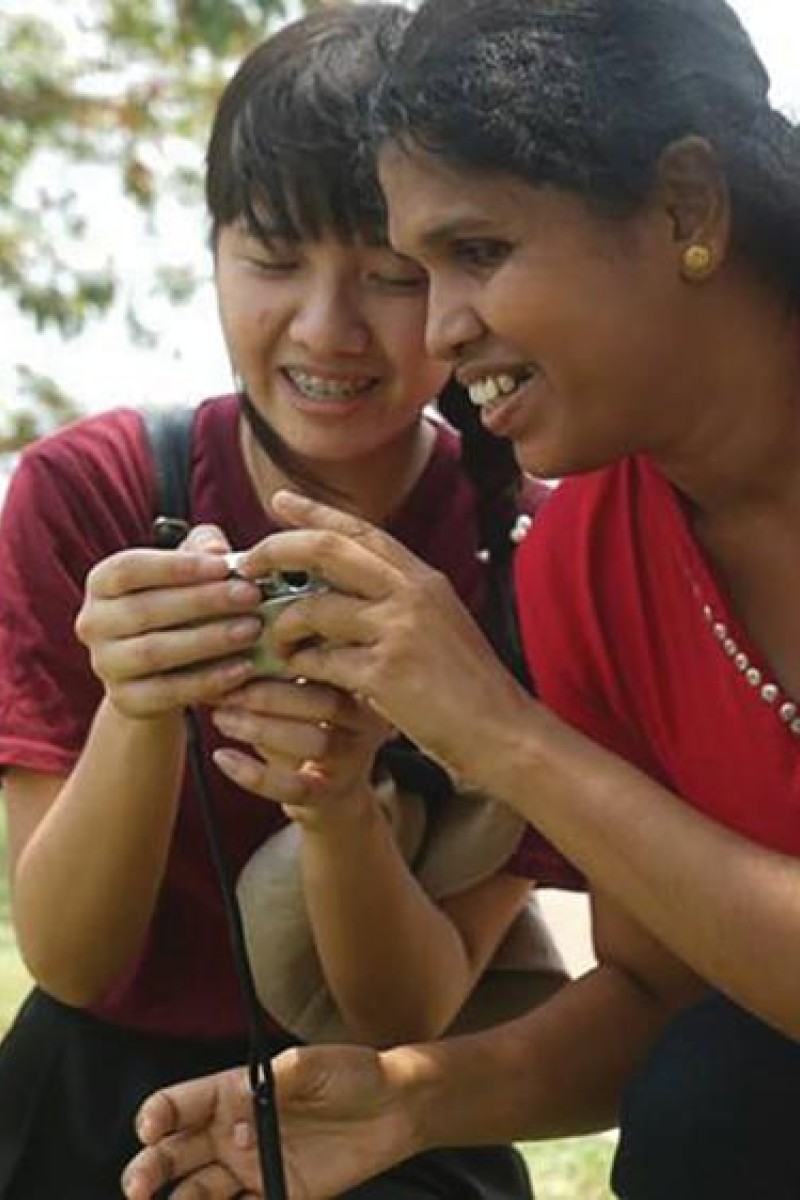 Experiencing life through the eyes of others with photography
Vera Tanna, 14, Renaissance College Hong Kong, and Liana Tang Yan-tung, 13, Carmel School
Sightfeeling, an organisation that works with the visually impaired to teach them to take photos, shows others the hurdles that people face
Vera Tanna, 14, Renaissance College Hong Kong, and Liana Tang Yan-tung, 13, Carmel School
|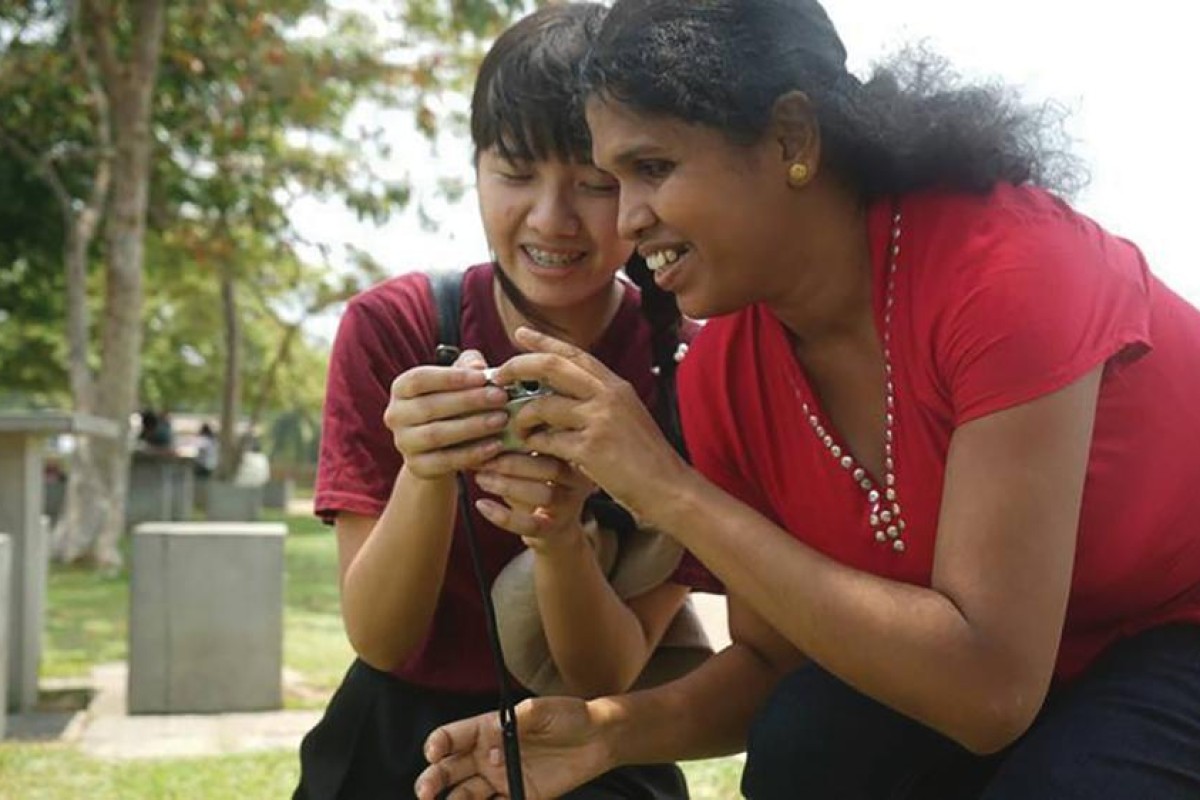 Tsoi went to Sri Lanka two years ago and taught photography with the country's Council for the Blind.
We rely on our senses to see, smell, taste, hear and touch. In fact, we often forget how much we rely on our senses that it's difficult to fathom how a visually impaired person might be able to take photographs.
However, for Kwok Kin, it's not difficult at all. Kwok only has 10 per cent of his vision, but he has been doing photography for more than 10 years.
"There aren't any big challenges [by being visually impaired]," he says. "But technology has been able to help me a lot."
We met Kwok at a workshop he led in collaboration with Sightfeeling, an organisation that works with visually impaired people to teach them how to take photographs.
Young Wildlife Photographer of the Year 2019 says capturing marine animals on camera is easy - if you can dive
Founded in 2017, Sightfeeling was born after reporter Tsoi Sin-man visited Sri Lanka to teach visually impaired students photography. Upon returning to Hong Kong, she realised that photography can be a gateway to help people with vision problems to express themselves.
"Visually impaired people use other senses to feel the world," says Tsoi. "They find different ways to combat their disadvantage."
She began promoting photography among blind groups in Hong Kong. The groups shoot around Hong Kong and promote the art form on social media.
During our workshop, we were made to wear special glasses that only let us use a tenth of our eyesight. When you wear the glasses, everything becomes blurry and you can only see things that are very close. It was a unique, immersive experience, during which we came to understand some of the hurdles visually impaired people face.
In pairs, we were made to walk without knowing what was around us, and had to ask people for directions.
Many wonder how a visually impaired person might be able to take photographs and capture brilliant shots perfectly.
Best cameras for students 2019: Budget-friendly options for beginners, social media content creators, vloggers and more
Sightfeeling has developed an interesting method to help visually impaired persons take photos. The method involves working in pairs, with one person acting as an aide. By using a "clock-positioning method", the aide will tell you what is located in a specific position, and how far away it is. For example: "There is a group of people at 11 o'clock, about 20 metres away."
In addition to understanding some of these methods, we also learned a technique known as light painting. This involves shining a flashlight and "drawing" something in the air. The photographers taught us that if we reduced the shutter speed on our camera and the subject standing in front of the camera "draws" in the air using the light, we are able to capture the "drawing" in a photograph.
Kwok says that taking photos also helps him complete simple daily tasks. For instance, at a restaurant, he says that he takes a photograph of the menu, and is able to zoom in to see what it reads.
Sightfeeling is educating the public and eradicating some of the misconceptions people have about disabilities. Hearing from visually impaired photographers, we learned a few new camera tricks ourselves, and now we understand some of the challenges they face in their day-to-day lives.
Sign up for the YP Teachers Newsletter
Get updates for teachers sent directly to your inbox
Sign up for YP Weekly
Get updates sent directly to your inbox