Striving for acceptance as an ethnic minority in Hong Kong
By junior reporter Sophia Lawrance
A 15-year-old Nigerian teen talks about the racism she's face in the city
By junior reporter Sophia Lawrance
|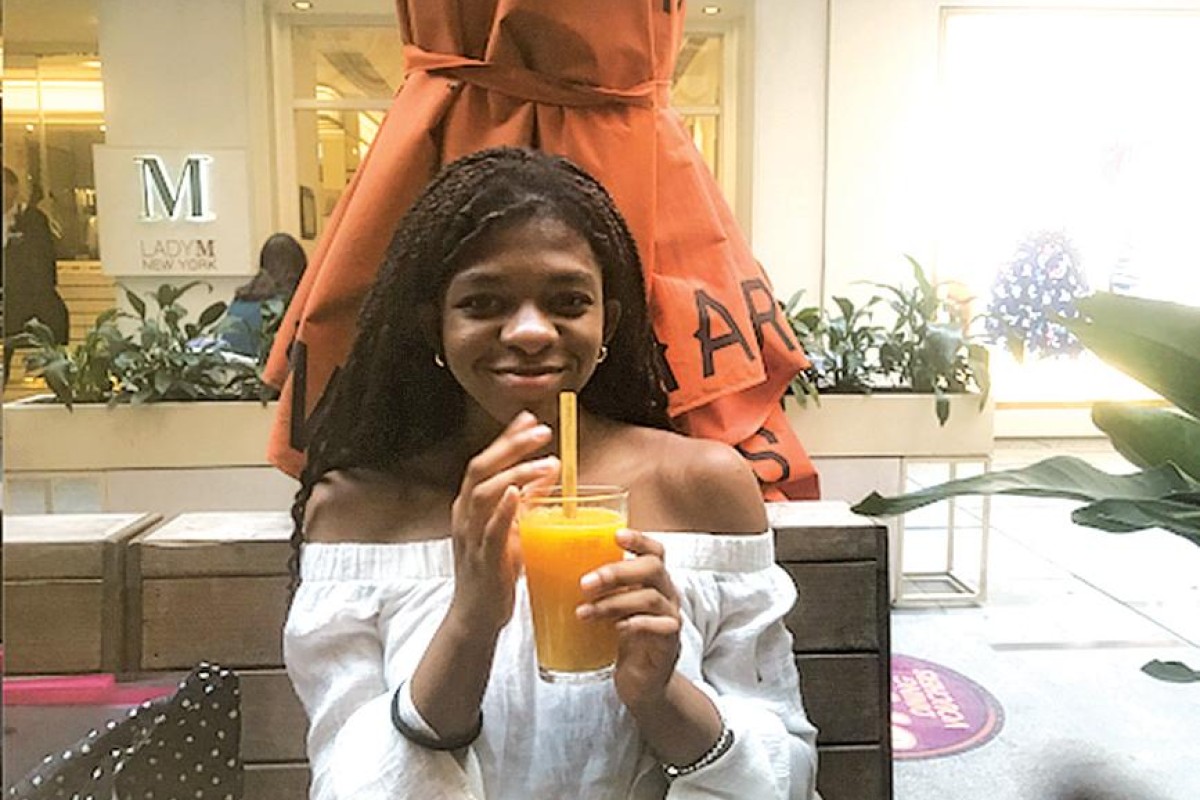 Jessica Clement says that Hong Kong has a ways to go when it comes to eliminating racism, but that it's improved over the years.
We're often told that standing out from the crowd is a good thing. But sometimes it can feel like the opposite. As I grab a bite to eat with Jessica Clement, 15, she explains the struggles she has experienced as an African teenager living in Hong Kong. 
"When I was younger, I didn't really experience any racial [discrimination]," she says. "I only began noticing it around the age  of 12."
Despite her tough persona, the looks or comments she would get were hard to ignore. 
Hong Kong's first ethnic minority social worker talks about building bridges
"At first, I was really upset, but I learned to get used to it. I didn't understand why people would react that way, because I've been very open-minded since I was young." 
Both she and her family have experienced racism. "I was on the MTR with my dad once, and a lady came up to us, grabbed his arm and rubbed it to see if the colour would come off." 
While this was an extreme encounter, Jessica says there are many minor ones she faces on a daily basis: people covering their noses, standing up when she sits next to them, or making openly racist comments. Having grown up here, she can understand abusive comments in Cantonese. 
Hong Kong still has a long way to go when it comes to eliminating racism, she says, "but it definitely has improved over the years."
Tall and slender, Jessica has ambitions to be a model, but says the industry can be narrow-minded. 
"I've had modelling opportunities denied to me because of my skin colour. Once, when I got called in for  a casting, they said they didn't want to hire me because it might offend other models." 
Still, now that she has found some success in the industry, Jessica wants to pave the way for other ethnic minority women. And while certain negative experiences have impacted her, she says she's thankful to those who have defended her in the past.  "I think it takes a lot of bravery to do that."
YouTuber Zain Syed on stereotypes and being treated as a foreigner at home
Jessica's Nigerian heritage is an important part of her identity, and she keeps close ties with the Nigerian community in Hong Kong. Her father is the head of an African business, cultural and community group in the city, and she feels everyone is very friendly to each other. 
"My dad is often involved with all the Nigerian events in Hong Kong. He usually brings me along to them," she says.
Home life is quite traditional, too. Her day starts at 5am with a typical Nigerian breakfast of rice and bananas. Raised as a Pentecostal Christian, she prays before leaving the house. 
Despite the prejudice she has faced here, Jessica feels a deep connection with Hong Kong and considers it her home. She now attends Renaissance College, an environment that prides itself on diversity. 
One Hong Kong Pakistani girl defies her family's wishes to attend university 
She says she prefers life in Hong Kong, as international schools here are much more relaxed than those in Nigeria.
"In Nigeria, at the end of the year all the students sit in a hall where there's a slide show to see who passed and who failed. They use this as motivation to do better."
If she has one message, it is that skin colour doesn't dictate character or personality. 
"Skin tone doesn't change the type of person you are," she says. "I hope people can understand that."
Sign up the YP Teachers Newsletter
Get updates for teachers direct to your inbox
Subscribe to YP Weekly
Get updates direct to your inbox