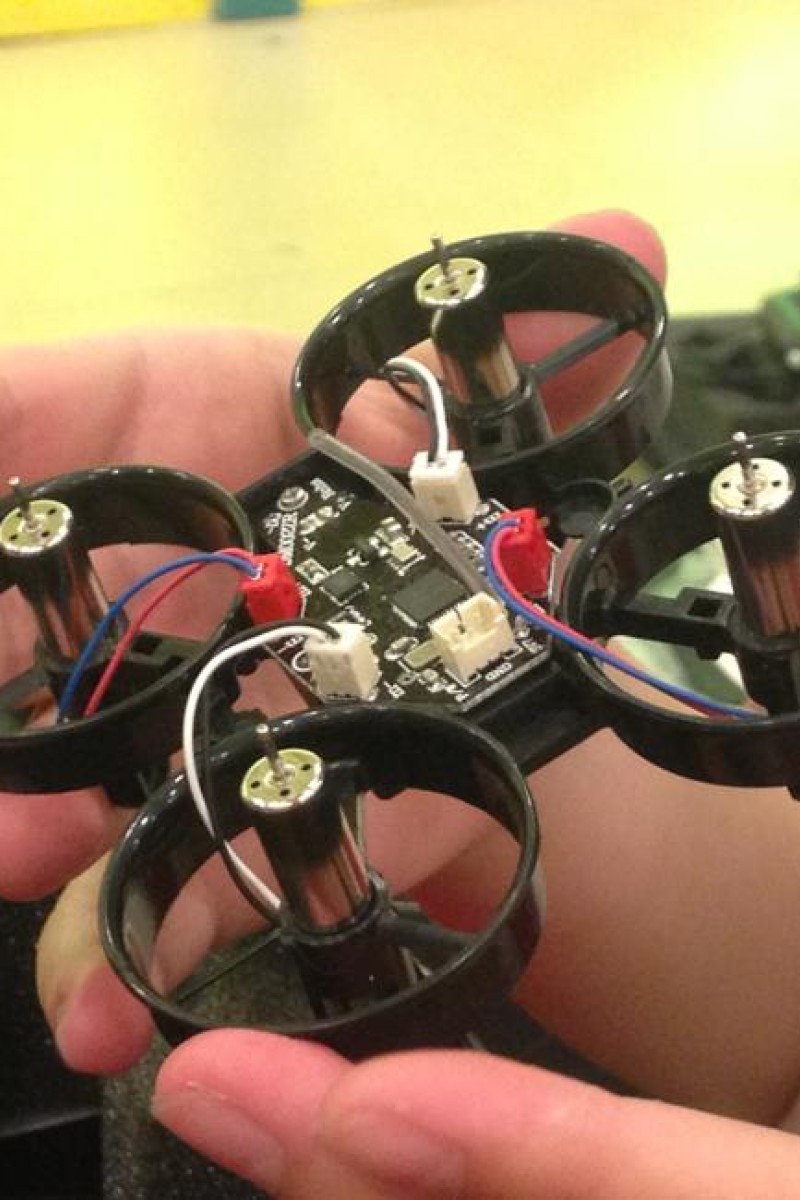 What it takes to perfect drone racing
By junior reporters Armaan Dayal and Sherrie Mak
From programming robots, to watching a drone race, there was a lot to see at Discovery Bay last month
By junior reporters Armaan Dayal and Sherrie Mak
|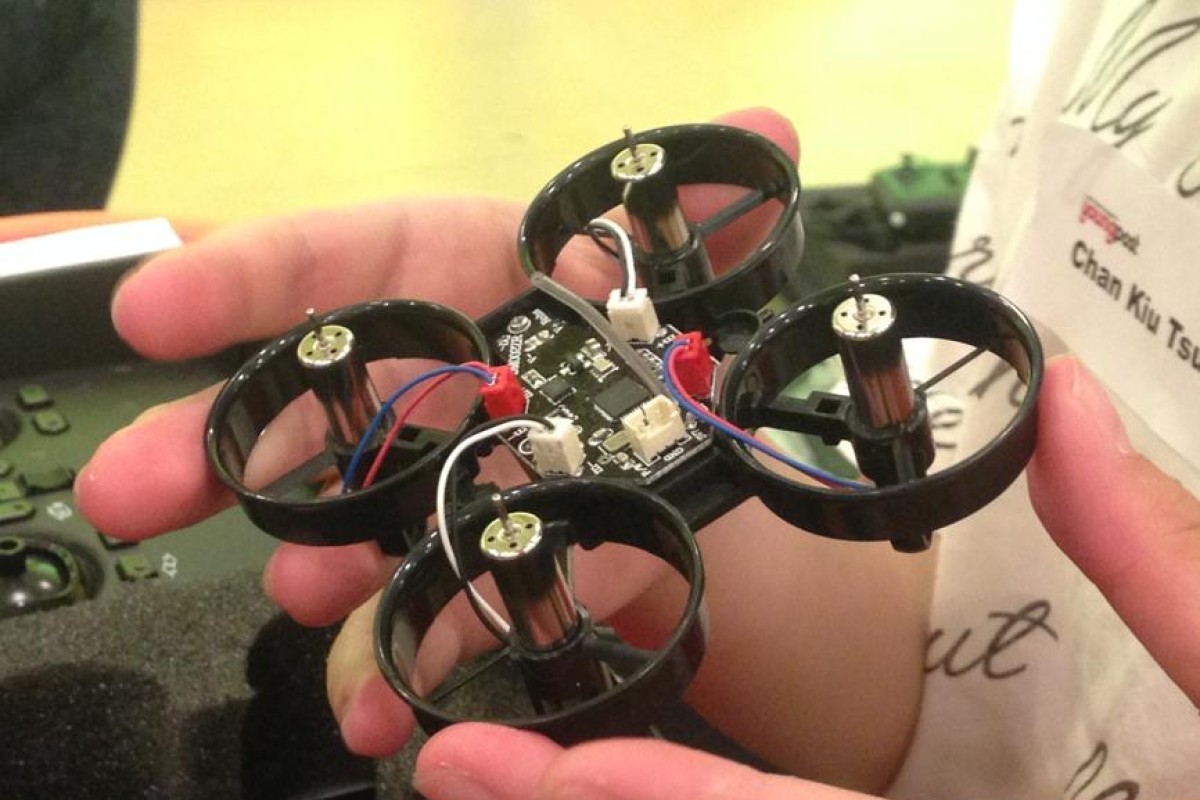 Participants got the chance to make their own quadcopters – how cool is that?
Have you ever wondered how a drone works? If you were at Discovery Bay on Sunday April 15, then you might have found out. Last month, Epicland played host to a Stem (Science, Technology, Engineering, and Maths) workshop where people were taught how to make and fly a mini-drone, and where they got to watch as eight professional drone racers. Two junior reporters went along to the workshop to see what they could learn.
The air buzzed with excitement, and adults and youngsters alike stared wide-eyed at the two screens live-streams from the racing quadcopters in the air. The indoor drone racing event at Discovery Bay was the first of its kind in Hong Kong, and the crowd seemed elated to be there. Equally happy to have the crowd there was Epicland owners Karina Aswani and Koren Thomas, both of whom described the event as a great opportunity to bring drone racing, one of the hottest trends around, to Hong Kong.
For many of the primary school students taking part in the workshop, it was the first time they had ever had to put together and fly quadcopters. They had to assemble everything themselves, from the circuit boards to the propeller blades. It was clear from their enthusiasm that they were loving every minute of the workshop.
Later that Sunday, eight professional drone racers were brought in to show off their talents as they raced their way towards the finish line of a course full of brightly lit neon loops that had been set up around the building. The racers weren't just flying their drones from the ground – they were piloting them thanks to the virtual reality (VR) goggles they had to wear. They had a first-person view of what and where their drones were – it was like they were on the drones themselves. As tricky as it sounds, the pilots seemed to get used to the course very quickly, and were soon flying past one another in a fast-paced race that made the crowd go wild. The sights and sounds of drones occasionally crashing into one another as they flew around Epicland made for a day that won't be easily forgotten.
Armaan Dayal, 15, King George V School
We've all heard that Stem will take on an ever-more important role in our city's development, right? That's why workshops like this one, in collaboration with the SCMP, is important. The drone-making and coding workshops at Epicland last month was aimed at primary school students in the hopes of making them more aware of why Stem matters to how technology develops. The participants got to get play with drones and learn to code for robots. This was done using Scratch, a simple programming language. Once they knew the basics, they were able to programme their robots to drive through a maze. There was plenty of room inside Epicland for the drones to fly about – it's a huge indoor entertainment centre, and lots of challenging tracks could be set up for the drones to complete when racing. Drone racing is a sport that combines VR and piloting. It's not seen much in Hong Kong, but who knows – maybe Epicland will be where it all begins for the 852.
Warrick Dainter, a drone pilot with 10 years of flying experience, commentated on the drone race, and talked to the people at the workshop about why it is important for young people to learn about drones. He said that a lot of different technologies are needed in a drone race – you need to make your drone perfect for you, and you need to make or customise your own VR goggles. It's a sport that means you'll meet lots of people that you might never have met otherwise, and you might make friends for life through the art of drone racing. Who knows – maybe we'll see this sport become a citywide past time in Hong Kong in the future.
Sherrie Mak, 16, St. Clare's Girls' School
Sign up for the YP Teachers Newsletter
Get updates for teachers sent directly to your inbox
Sign up for YP Weekly
Get updates sent directly to your inbox